ENGLEWOOD — Paul Phillips may prove Gen. Douglas MacArthur wrong.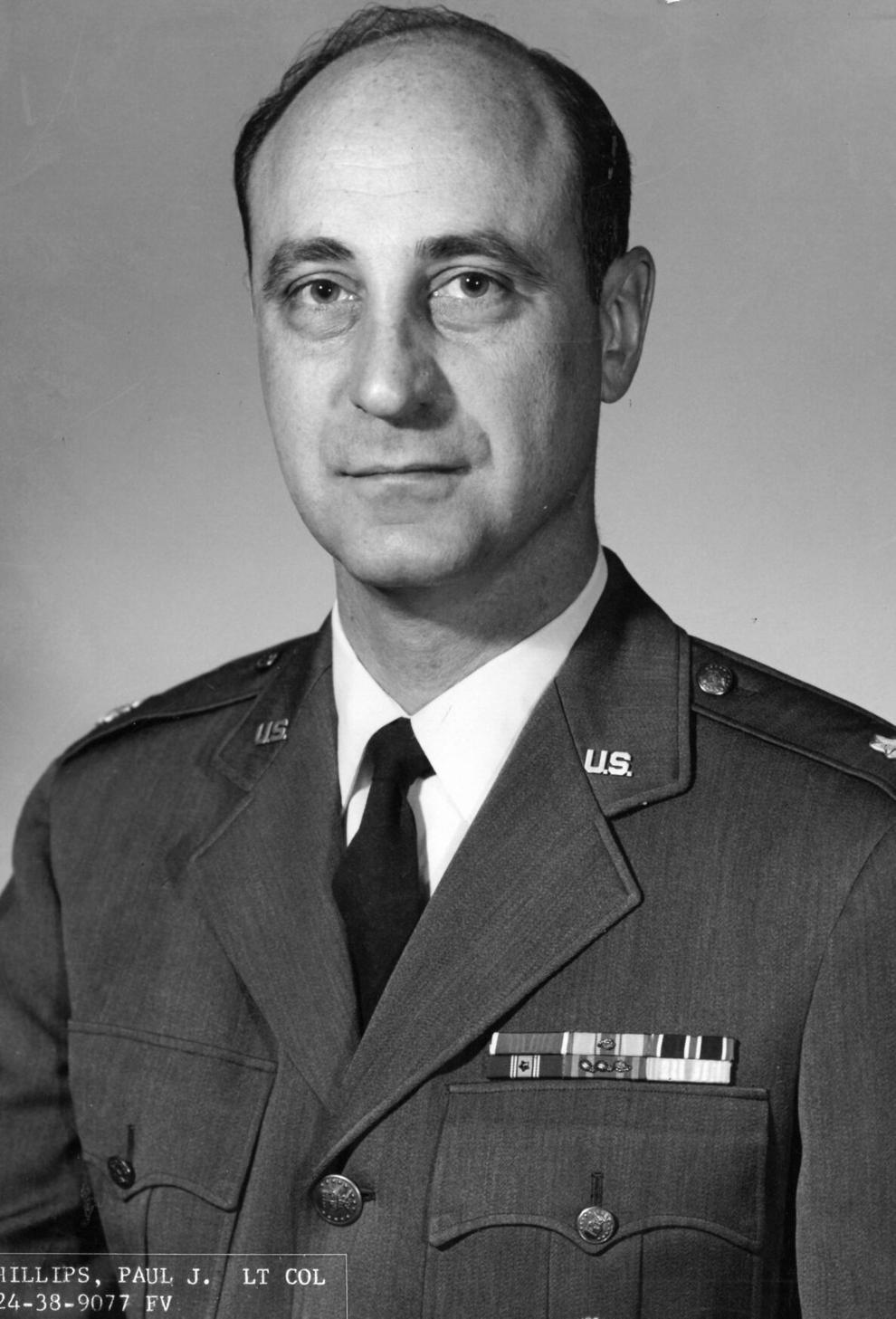 His memory will not fade soon — at least not at Englewood Water District.
Phillips, 90, died Oct. 19 of pneumonia complicated by the COVID Delta variant.
After serving 22 years in the U.S. Air Force and retiring with the rank of lieutenant colonel, Phillips served as an Englewood Water District elected supervisor for 20 years, from 1986 to 2006.
"He wanted to be involved in the community," said Bonnie, his wife of 40 years. The couple moved to Tangerine Woods in July 1984.
"He was servant of the people," she said, recalling how he remained involved with Tangerine Woods and, as an avid golfer, with the Myakka Pines Golf Club.
Those who served with him and who worked at the water district praised Phillips for his commitment.
"He definitely was dedicated," said Maureen Cronk, former district administrative assistant. "He researched the little things."
Former district administrators Rich Rollo and Mike Ray both respected Phillips.
"He definitely was a good man," Ray recalled.
In his 35 years at the water district, Ray saw elected supervisors "come and go" and viewed Phillips as one who was fair and reasonable. He was a supervisor who felt everyone should be treated equally.
Rollo, like Phillips, built a career in the armed services, his in the Army while Phillips served in the Air Force. Their military backgrounds was something they could share, Rollo said.
"He could not have been more supportive or a better boss," Rollo recalled.
Supervisor Phyllis Wright served with Phillips and recalled how they differed over whether the district should expand centralized sewers onto the northern, Sarasota County portion of Manasota Key.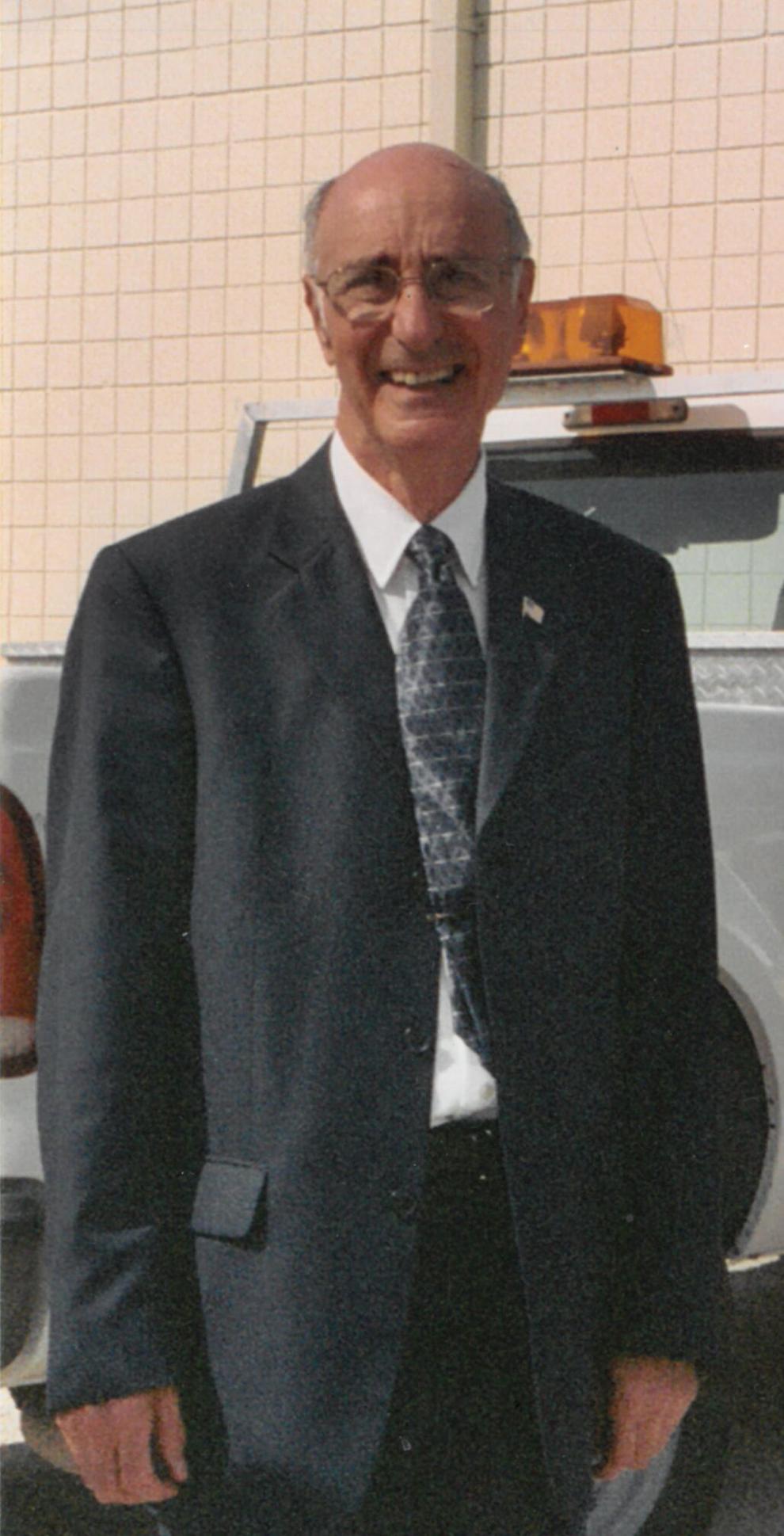 Phillips, a strong advocate for centralized sewers, wanted the sewer expansion onto Manasota Key. It was a rare battle that he lost. The Charlotte County portion of the barrier island has a sewer system, but Sarasota County residents on Manasota Key are still on their septic systems.
Even though Wright opposed Phillips sewer expansion system on Manasota Key, she said, "We had our differences, but I still respected him."
Phillips' niece, Pat Travis, said her uncle was someone who would take the time to listen to her, his other nieces and nephews when they were children.
Born and raised in Terre Haute, Indiana, Phillips was an Eagle Scout who went on to attend Indiana University. In the Air Force, he built his career in communications.
Among his assignments with the Air Force, Phillips established a communications system in the jungles of Vietnam and a radio intelligence network in Greenland.
Phillips was also assigned to work on Apollo missions, including the 11 moon mission in 1969. He helped to develop the communication system for the moon buggy. It worked well, Bonnie said.
Phillips also was among those who greeted the returning astronauts — Neil Armstrong, Buzz Aldrin and Michael Collins — aboard USS Hornet recovery ship after they splashed down in the Pacific.
More importantly to Phillips personally, he first met Bonnie at an international communications conference in Geneva, Switzerland, when she worked for the Department of Commerce. Bonnie would later work for and retire from the Pentagon.
Phillips will be formally laid to rest with a military ceremony 2 p.m. Jan. 27 at the Sarasota National Cemetery.
Phillips is survived by his son and daughter, Greg Phillips and Carol Garcia, and his stepson Carl Walsh Jr. The Phillipses have three grandchildren and one great-grandchild.
In lieu of flowers, the Phillips family asks that any donations be made in his memory to veteran hospitals or veteran medical facilities.