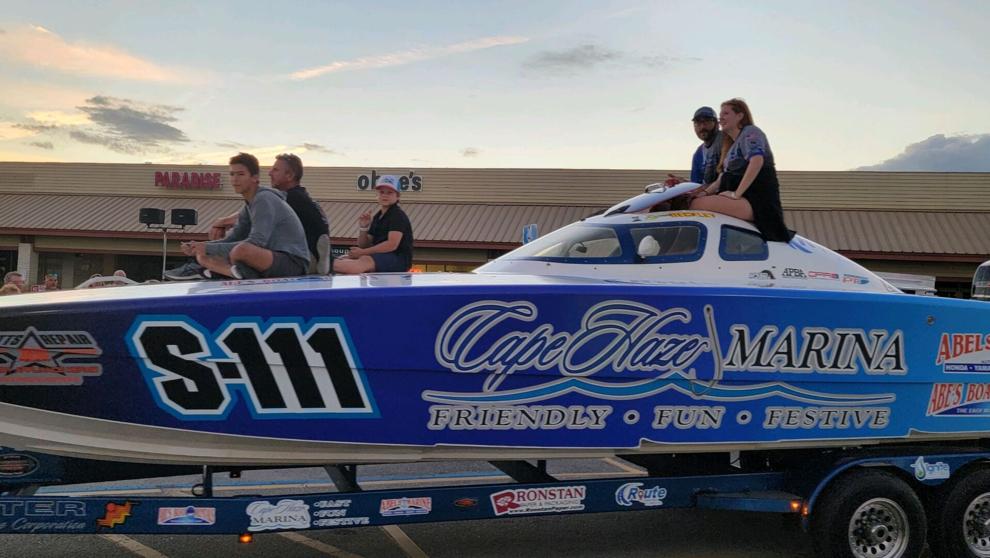 ENGLEWOOD — Thousands packed the Englewood Center Plaza parking lot Friday evening to get up close to world-class powerboats and talk to racers who push their crafts to 100 miles per hour on the water.
The community block party kicked off the sixth-annual Englewood Beach Waterfest weekend. The Offshore Powerboat Association's World Championships will highlight the event with full days of racing Saturday and Sunday off Manasota Key.
Dalton Diedrick, 9, watched as more than 75 boats made their way into the parking lot. Minutes later he snagged a brand new hat from Progression Offshore Performance Boats. He smiled. After running an exhaustive 13 laps earlier in the day in Englewood Elementary School's Eagle Run, Dalton was happy to relax at the block party which included food trucks and music.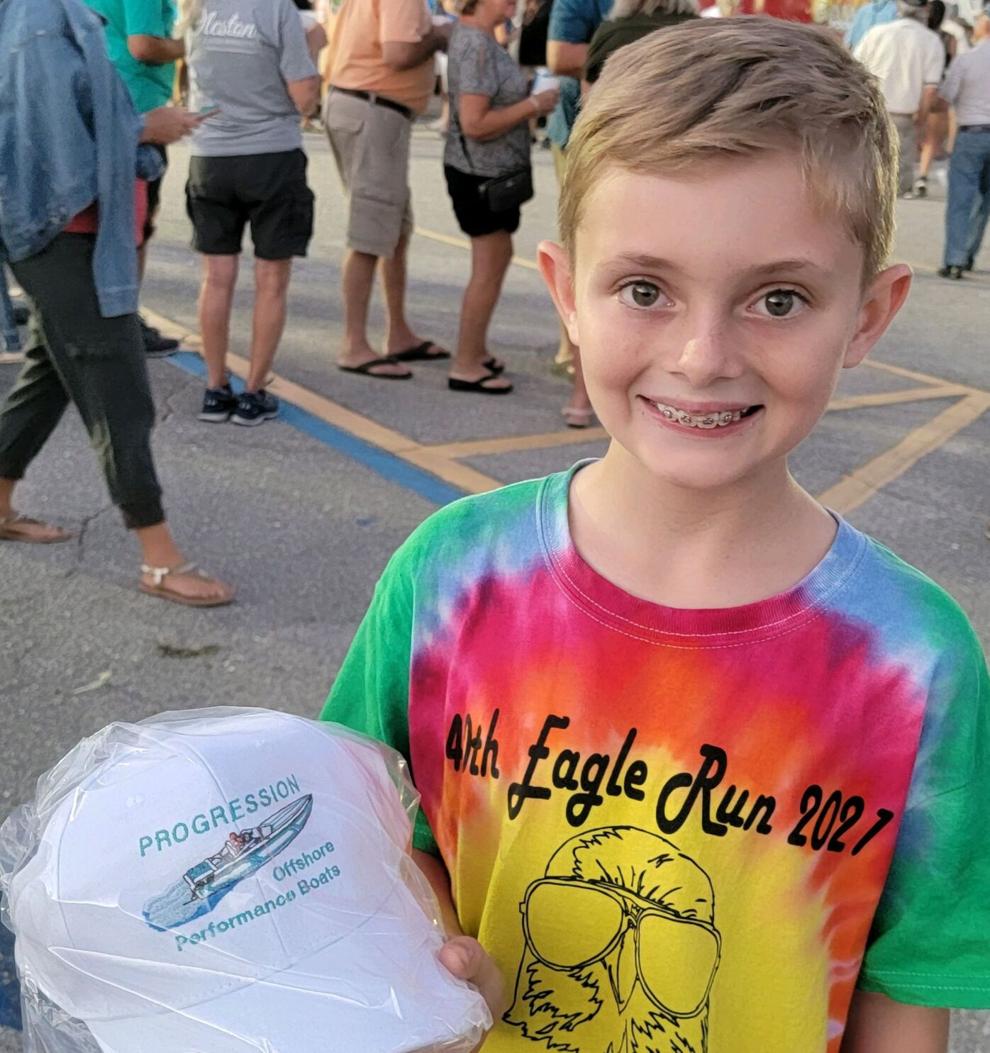 "I like when one boat races past the other at 100 miles per hour and wins," he said.
South Gulf Cove resident Karen McKay bought a Guy Harvey shirt to add to her collection.
"I have many of his shirts, and I buy them for my husband who is a fisherman," she said. "I think his work is outstanding. I want to support him."
McKay said she loves Waterfest. She's met several racers because they use her dock.
"These are down-to-earth guys who aren't in it for the money," she said. "They do it because they love it and it brings real camaraderie. They tell me they love it here."