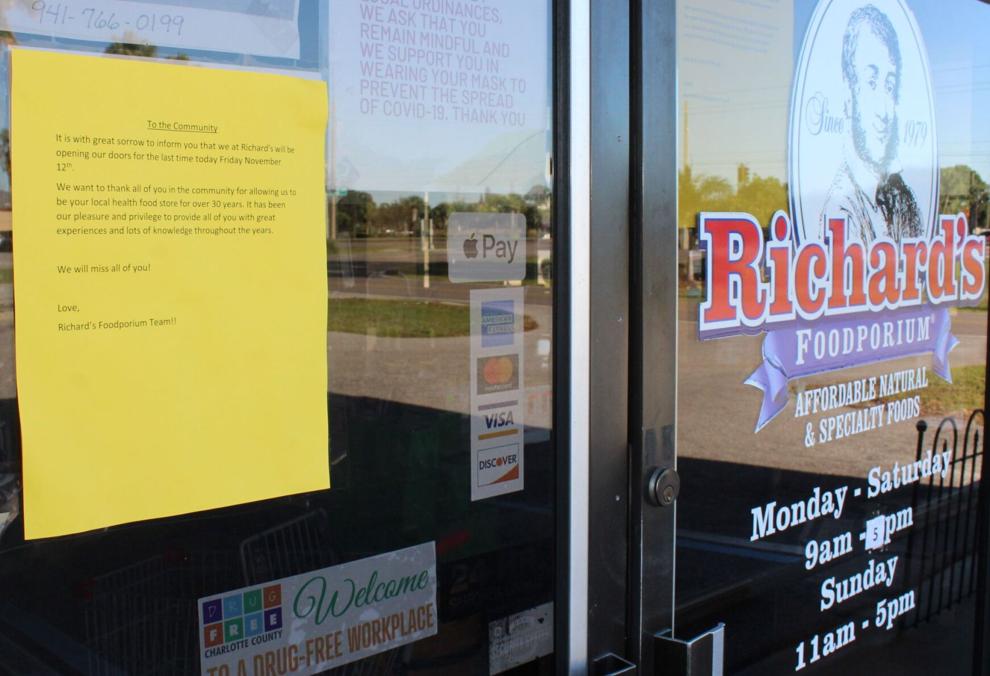 ENGLEWOOD — Cooks looking for bulk nutmeg for that holiday recipe, or hard-to-find gluten-free noodles have been disappointed this week.
Richard's Foodporium stores in Englewood, Venice, North Port, Port Charlotte and Sarasota are all closed, and calls to the chain's corporate office go unanswered.
Of the 12 statewide locations on the chain's website, richardsfoodporium.com, only one Richard's Foodporium is open at 2601 Manatee Ave., Bradenton.
A recording at the 22,000-square-foot warehouse Bulk Nation-Richards in north Sarasota promises callers a call back the next business day. But, it doesn't happen. There's no option to speak to an operator.
According to the store manager at Richard's Foodporium in Bradenton, the only reason that location is open is because the owner broke from the parent company Bulk Nation in April and created a new LLC.
The manager can't get through to the Bulk Nation headquarters to ask if the Manatee store will remain open, she said.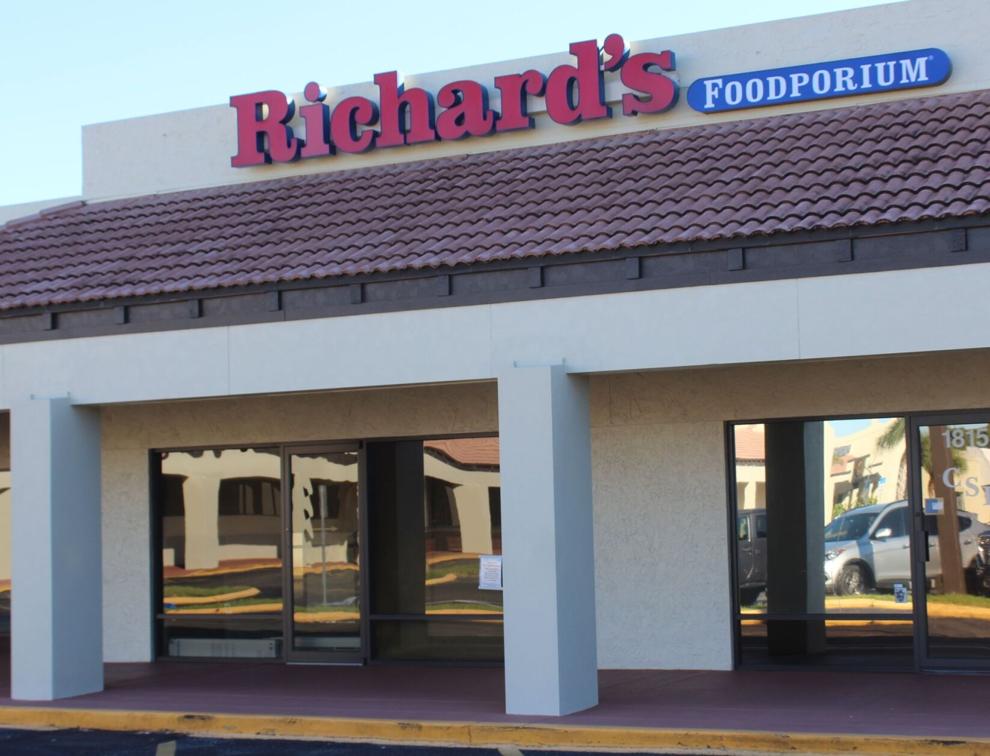 Based in Sarasota, the business opened as Richards Whole Foods in 1979, a family owned chain of stores in Southwest Florida, selling natural and bulk foods. It went through several owners over 40 years, and expanded to several communities in Southwest Florida.
In 2019, Bulk Nation Holdings, owner of Bulk Nation Foods of Florida, bought the Richard's Foodporium chain. Bulk Nation opened its first store in Brandon, Florida in 2014. The purchase linked the Richard's stories with Bulk Nation locations in Central Florida and the Tampa Bay area.
Customers were promised the "company leadership" at Richard's Foodporium would remain in the same roles.
Bulk Nation also planned to expand bulk and private label sections and facilitate more informational workshops.
Earlier this year, Bulk Nation announced the Richard's Foodporium in Englewood would move to a bigger storefront in Lemon Bay Plaza, 1807 Englewood Road, and it would become the largest store in the chain.
Workers installed a sign at the 4,000-square-foot store at Lemon Bay Plaza, touting it was much larger than the older location at 471 S. Indiana Ave., Englewood.
However, the bigger store never opened, and the older location closed abruptly with some merchandise left on shelves at the Indiana Avenue store.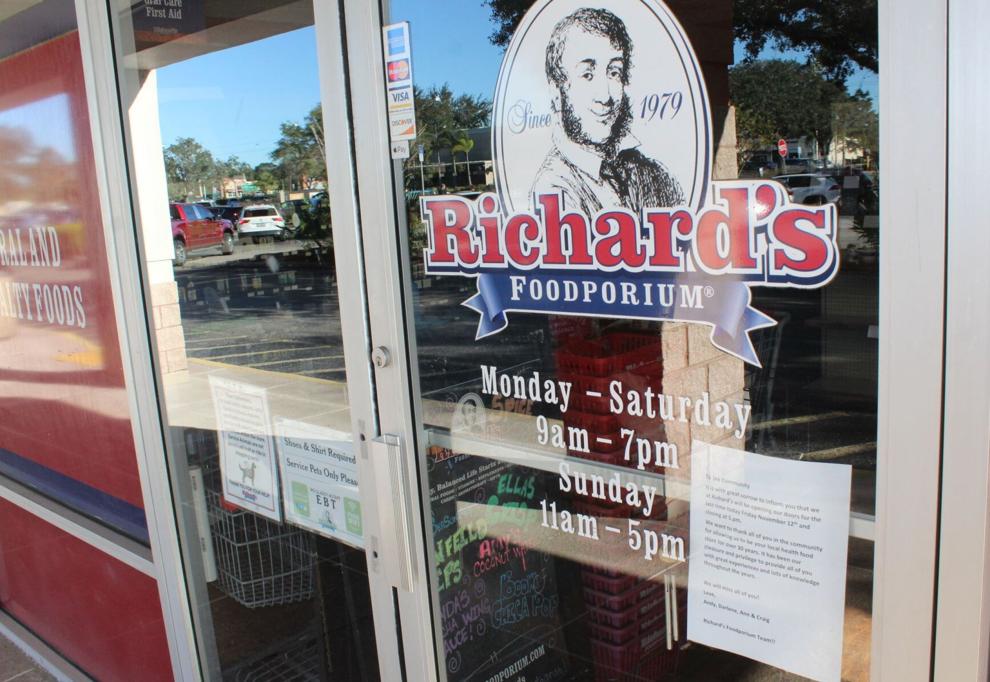 Other Richard's Foodporium stores closed in Venice, then North Port and Port Charlotte stores closed Friday. Notes on the doors thank customers.
Richard's sold items like nuts, grains, beans and legumes, spices and seasonings by weight. They also sold organic foods and cleaning products, natural and specialty foods, supplements, health and beauty products, keto, gluten-free products, vegan foods and more.
The manager at the Manatee store said she thought COVID-19 may have had something to do with the other stores' demise. Calls to Thomas Krief, who was listed as the owner of Richard's Foodporium in Manatee, were not returned.
For more information on the Manatee County store, call 941-749-0892.