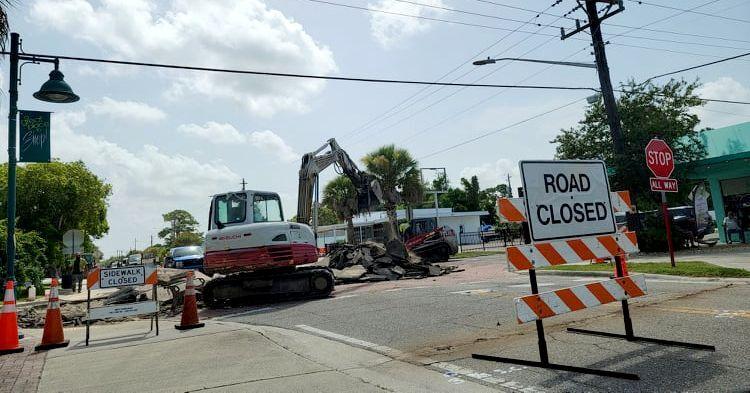 ENGLEWOOD — Just five days after Farrah Cuellar opened her business in Venice, the pandemic shut her down.
Then weeks after expanding her business to West Dearborn Street in Englewood, parts of the road will be closed for a yearlong reconstruction project.
"I think this is absolutely a great time to be in business in Englewood," said Cuellar, 44, who moved to Rotonda West from New Mexico in 2020.
Last year she opened The Wild Thang Boutique in Venice and recently opened a new store at 441 W. Dearborn St., Englewood.
"I didn't know they would be shutting down parts of Dearborn Street, but I will stay open the whole time," she said. "I really think Dearborn Street is the next Venice Mainstreet. Dearborn Street is the perfect spot for my boutique."
In addition to the new store which will soon feature Lilly Pulitzer products, is awaiting permitting to open Street Treats, a shaved ice and Hershey's ice cream store next to the boutique.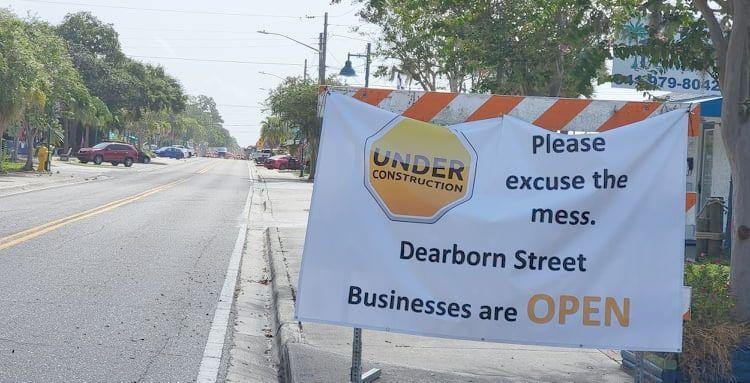 After many delays, work has begun on the West Dearborn streetscaping project. Crews worked Wednesday removing sections of asphalt on Dearborn Street at Magnolia Street. It's a busy area that's home to The Wild Thang, Culture Coffee, Vino Loco Wines, Joe Maxx Coffee Co., Bobarino's Pizzeria, Ivy's on Dearborn and other small businesses.
When it's done, the area will have include new intersections and sidewalks, improved lighting and parking, landscaping, benches and more.
The road is closed in areas where crews are working. However, detours still allow for street-side parking in front of businesses near the construction.
"Once people figure out they can park here, I think they are fine," Cuellar said. "There are back roads you can park at and walk to our shops. I know it's a little inconvenient, but there's also parking in front of our shops, as long as you can navigate the detours."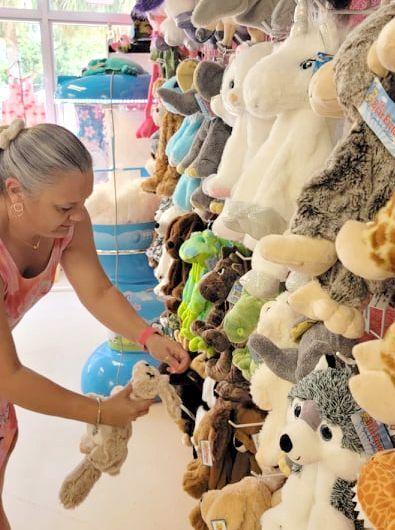 Cuellar said people are finding her boutique which features the Build A Buddy products where children can make their own stuffed animal, children and women's clothing up to size 3X, jewelry, shoes, hats, handbags and other bags of all sizes.
Dan Klein opened Culture Coffee, 405 W. Dearborn St. last October. Despite the pandemic, he said business has been good and he hopes it stays that way during the construction. The cafe is open 6:30 a.m. to 3 p.m. Sunday to Thursday and 6:30 to 5 p.m. Friday and Saturday.
"They made significant progress today tearing up the intersection," he said. "It may be preferable to sit inside during construction, but the most important message is we are open."
He said it will have music on Thursdays when the farmers market opens in October along with every Saturday evening.
"The arts community have embraced us," he said.
At nearby Joe Maxx Coffee Company, new owner Kris Hartley has already experienced a loss in sales due to the road closures.
"We have certainly slowed down the last two days," Hartley said. "Many of our regulars still make it out to see us, but the road closure has impacted us immensely. I think people don't realize that this section of Dearborn Street is actually open, since the sign at one end is a little misleading."
Hartley said the coffee shop didn't slow down during the summer.
"Everything is great," she said. "We've added a few menu items at this point. We've got more to add, especially lunch options, which are coming soon. We are trying to plan to see what we can do to bring more customers down to Dearborn Street."
Klein agreed. He pointed out that the lot adjacent to Vino Loco is accessible from Elm Street, and it provides parking and easy access to the stores along the 400 block of Dearborn Street.
"Construction will then move from this intersection and continue toward 776, leaving the 400 and 500 blocks open for traffic and parking throughout the season," Klein said.
He said local residents are still shopping in the area.
"People in Englewood are rallying for us and I hope it continues. Once Dearborn is remodeled, it's going to be nicer and a better than ever. We are here and ready."