ENGLEWOOD — When members of the Rotary Club of Englewood met May 31 to start planning an open house and block party at the YMCA, 46 children had died by drowning in Florida since the beginning of the year.
"That's why it's so important to teach kids to swim, long before they go to school," said Traci Hamill, club president, at the Englewood YMCA.
About 200 came to the event, which included signing up for free swim lessons, free pool guard alarms, "Josh the Otter" learn-to-swim books, sno cones from Kona Ice of Venice, lunch, a visit with Englewood Fire District firefighters and Sarasota County sheriff's deputies.
"We are here to promote water safety," said past president Alfred Current. "We raised about $8,000 to pay for swim lessons for families in need at the YMCA. All anyone has to do is call and get the information. We will pay. A couple of years ago, we paid for lifeguards to go for training so they could teach the Flip and Float program."
Flip and Float teaches babies to react immediately if they fall into a body of water. The infant training is used as a life-saving technique for a child who would otherwise become distressed as a non-swimmer.
"We are going to bring together lifeguards from the YMCAs and other stakeholders to teach them this program so it will be available in more locations," Current said. "We are making a real effort to be a resource to parents to get their children to learn to swim."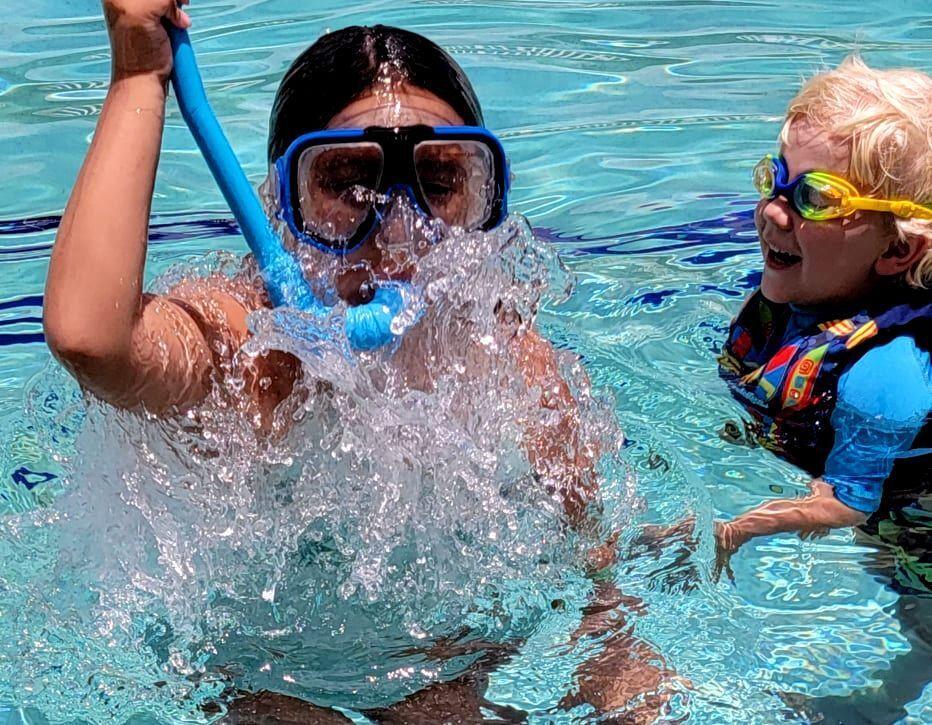 Of the 63 reported to have drowned this year, according to state records, 60% were 3 years old or younger.
Beyond the block party, Englewood Rotary members plan on visiting daycare centers in Englewood and Port Charlotte on the third Thursday of each month delivering "Josh the Otter" books and vouchers for free swim lessons.
"We know we have to reach out to families and give them an opportunity for their child to learn to swim," Hamill said. "We have to change the culture in when we believe children are ready to swim. They are dying as toddlers. We should be teaching them when they are toddlers.
The club has three pool guard alarms donated by Double Diamond Pools, Hamill said. The alarms are valued at $165, and are great for people who may not have children around all the time, but who may visit occasionally.
"They really can help save a child. The problem is people say things like they watch children when they are in the pool, but don't realize children can open gates or undo locks and get in the pool when an adult doesn't know it's happening."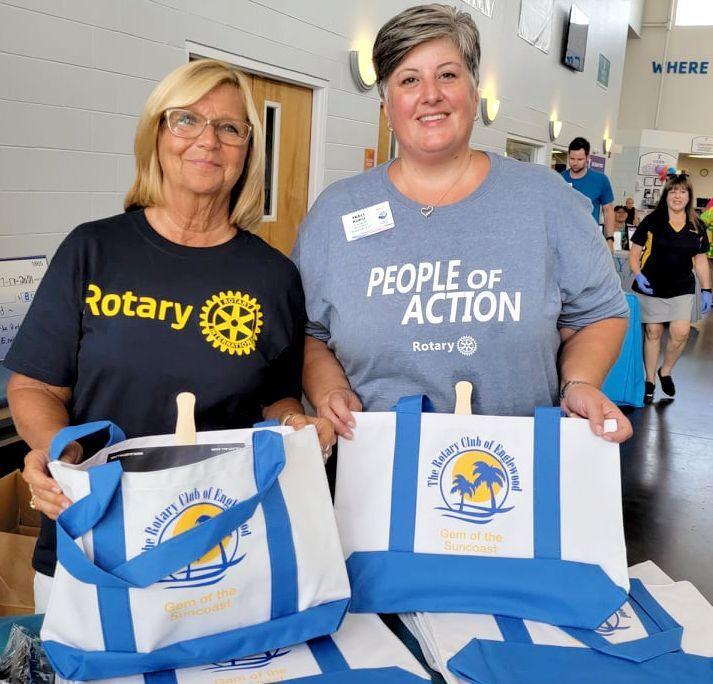 Pool guard alarms are battery-operated and designed to detect intrusions in the water similar to a 1-year-old child weighing 18 pounds and up.
Saturday's event was co-sponsored by Paradise Exclusive Real Estate, Xavier Financial & Mortgage Group, Double Diamond Pool Co, Castle Air, Palm Island Resort, Just Against Children Drowning, Englewood Community Hospital, Valerie Wagner & Associates, Rowley Financial Services, State Farm, Englewood Fire Department, Kona Ice, Peace River K9 Search and Rescue, Sarasota County Sheriff's Office, Englewood Bank & Trust, YMCA and Quick Signs.
For information on free swim lessons call 941-475-1234. For more information on getting a free pool guard, call 941-307-0939.