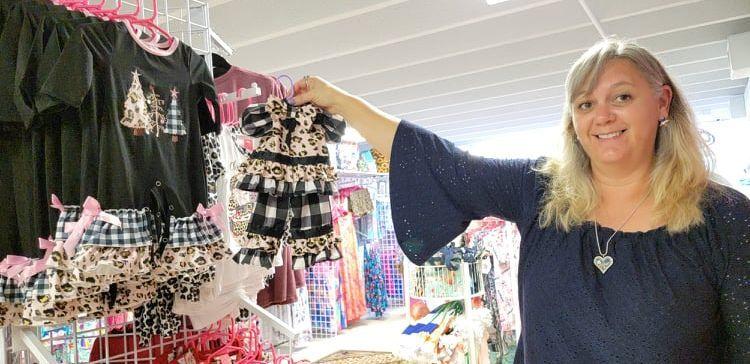 ENGLEWOOD — Inside Farrah Cuellar's small business are raccoons, frogs, foxes, puppies, elephants and unicorns — all waiting to be stuffed and in the arms of children this Christmas.
On the wall of the Wild Thang Boutique on Englewood's West Dearborn Street, Cuellar sells a variety of colorful Bears & Buddies stuffed animal skins. Customers watch as the fluffy insides are stuffed into each soft shell and sewed up, and a cuddly animal friend is created.
Cuellar hopes customers will check out the bear factory along with several other unique gifts at her store on Small Business Saturday.
Small Business Saturday was created years ago by American Express to promote local mom-and-pop businesses, which are the backbone of many communities. Participating businesses offer discounts and display Small Business Saturday items at their stores.
Last year, Cuellar, 44, opened The Wild Thang Boutique in Venice, and one in Englewood at 441 W. Dearborn St. Street Treats, a shaved ice and Hershey's ice cream, next door.
"I think this is absolutely a great time to be in business in Englewood," said Cuellar, who moved to Rotonda West from New Mexico in 2020. "We aren't having problems with the supply chains because we get our products from other family-owned businesses."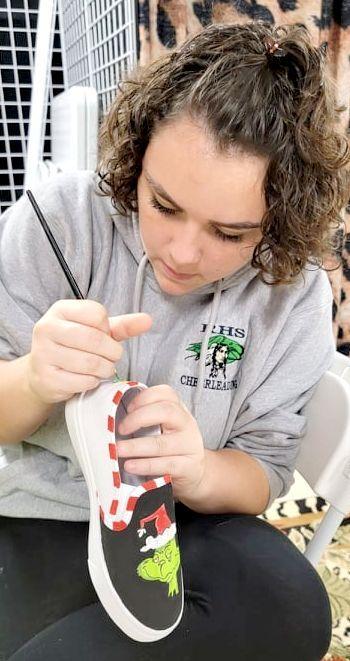 Along with children's outfits, Cuellar sells matching doll clothing made by a local 86-year-old woman. They are wildly popular at the store. Cuellar's daughter, Haleigh Kelley, a student at Lemon Bay High, paints sneakers to match clothing at the store. It's another unique pairing for their business.
"These make adorable outfits and gifts," she said. "We also have adult custom-painted tops and shoes."
The Wild Thang has a selection of colorful Lilly Pulitzer products, handbags, watch bands, lounge chair covers, cups, headbands, aprons and jewelry. She opens up for birthday parties for children to have cake, a stuffed buddy, clay art and painting, shaved ice cream and pizza.
"We do sip-and-paint parties as well, it's a great way to have fun in Englewood," she said. "West Dearborn Street is the perfect spot for my boutique."
Another of the small-business owners on Dearborn Street is David Brinkman, who makes sweet grass baskets from pine needles he finds near his summer home in Maine and his winter home near Manasota Key.
"I steam them in the microwave for six minutes and it makes them supple," said the retired chemical engineer and patent and copyright lawyer. "My baskets have become more unique to my imagination and craftsmanship."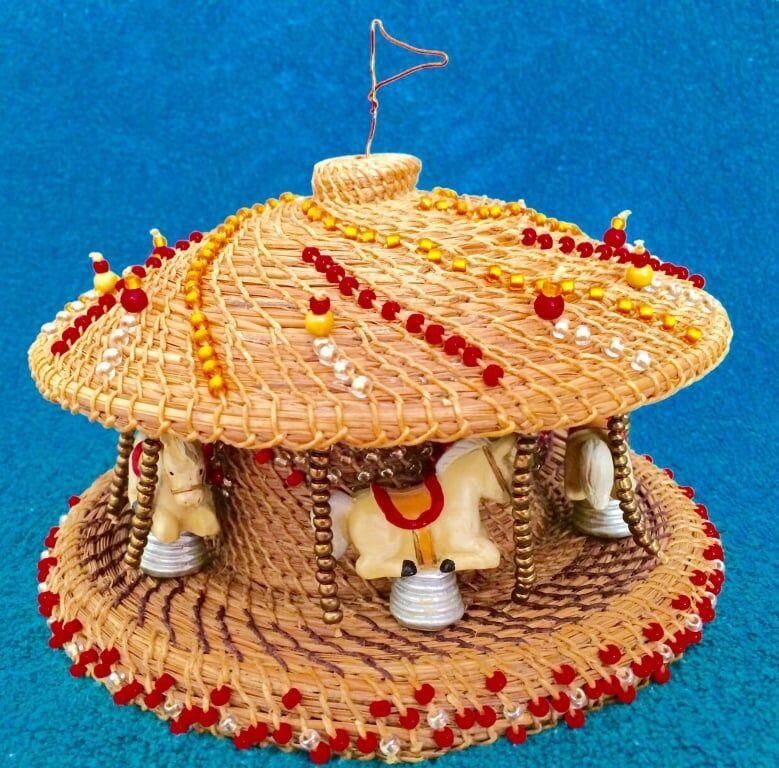 Brinkman is one of about 50 craftspeople who sell goods at the Old Florida Outdoor Center and Gallery, 463 W. Dearborn St.
"I am self-taught," he said. "The first few I made were wiggly and loose, but as time went by, I've gotten better. I'm never going to get rich off of making them, but I enjoy doing them. I have a lot of them at my home and no two are alike."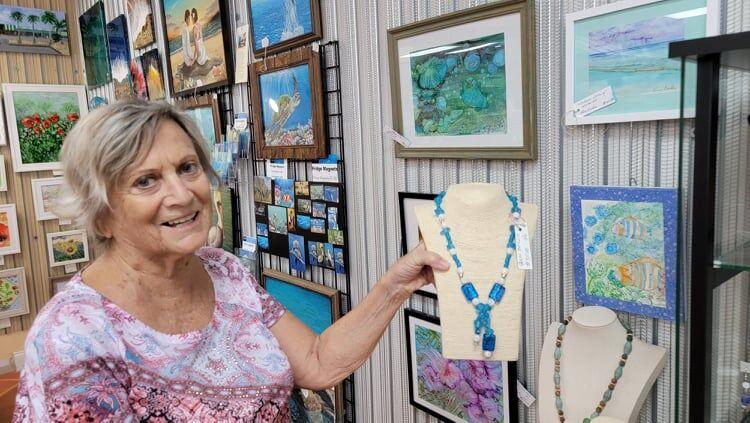 Local artists Penny Raikes and Joan C. Watmough's works are on display at the Arts Alliance of Lemon Bay, 452 W. Dearborn St. Each has a different talent.
Raikes, a retired landscaper from California, makes jewelry. She uses rubbing alcohol to create colorful paintings.
"I love the beach," she said. "My paintings reflect my love for the water."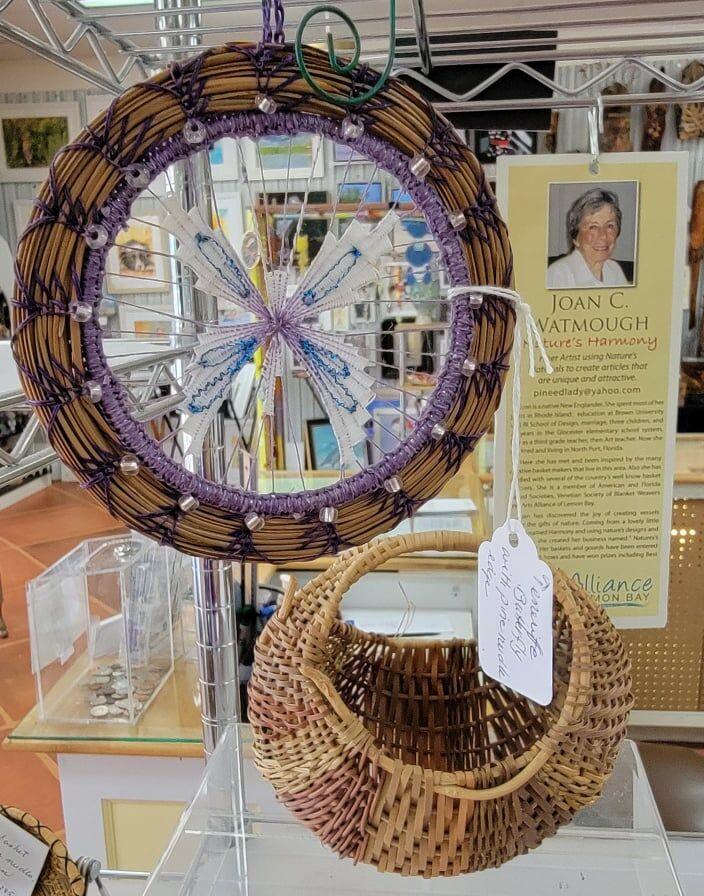 Watmough, who lives in North Port, is a native New Englander. She spent years as an elementary school teacher. Now she enjoys making baskets for her small business called Nature's Harmony. She calls herself a fiber artist and artisan who strives to create a "functional container," but one that's unique and decorative.
Other businesses along Dearborn Street are open despite the ongoing construction for the downtown streetscape project. Some are having Black Friday sales and others Small Business Saturday sales or both.