ENGLEWOOD — As students bowed their heads in a moment of silence to honor the memory of Lemon Bay High School teacher Bert Cass, his wife Bonnie Powell called out, "I have something to say" as she approached the podium.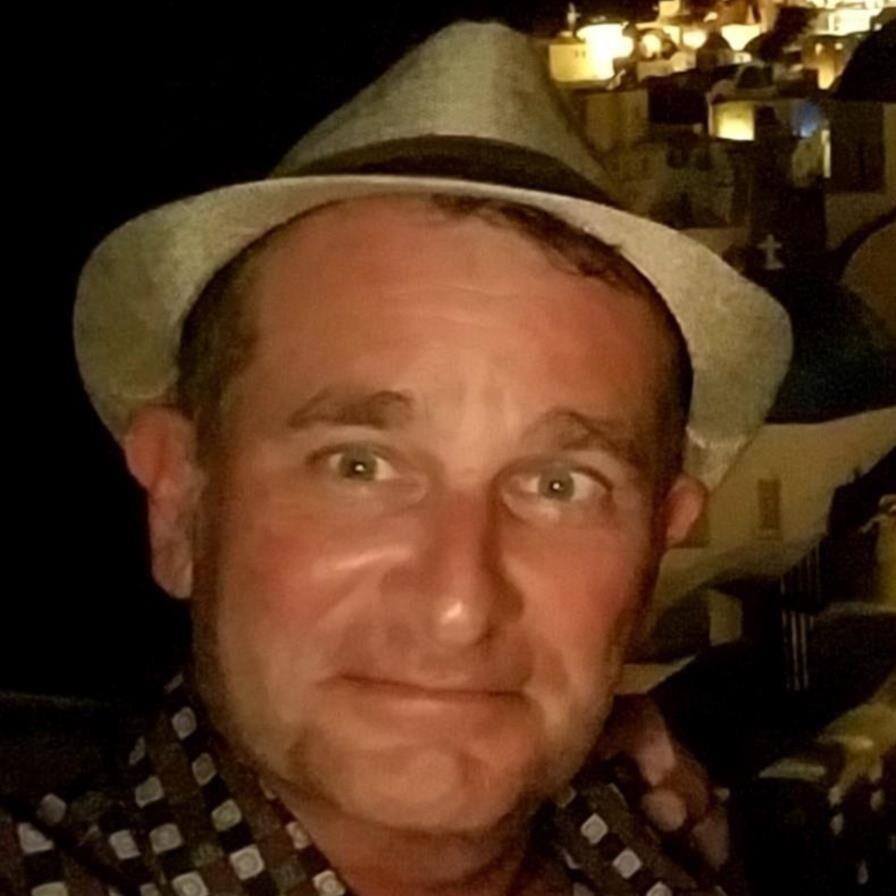 Dressed in a custom "Mr. Cass" No. 9 black-and-gold New Orleans Saints jersey, Cass' wife of 28 years spoke to the crowd of 300 students and teachers Friday at the student-led memorial.
Powell, a 24-year LBHS teacher, said Cass was a barista, a chiropractic assistant, a photojournalist, and a bouncer — all before becoming a teacher. She told students let themselves evolve. Find your passions and explore them.
"We met 33 years ago when we camp counselors," Powell said, adding they loved to travel. "He found his calling in teaching, the job at Lemon Bay was the toughest, most-rewarding, job he had. He always wanted to be here. He cared so much about you."
Cass, 55, died Aug. 30. He worked in Gadsden, Alabama at a newspaper before moving to Englewood 24 years ago. He worked for the Sarasota Herald-Tribune and wrote stories and photographed athletics at Lemon Bay High School. That's how he met now-retired LBHS teacher and coach Darrell Roach. The two golfed and played tennis together. Roach spoke at the service saying he wished the two would have more outings because it was always a pleasure to see him.
Cass' impact on students began included teaching at Port Charlotte High School, Florida Southwestern Collegiate High School, and two years ago teaching history at Lemon Bay.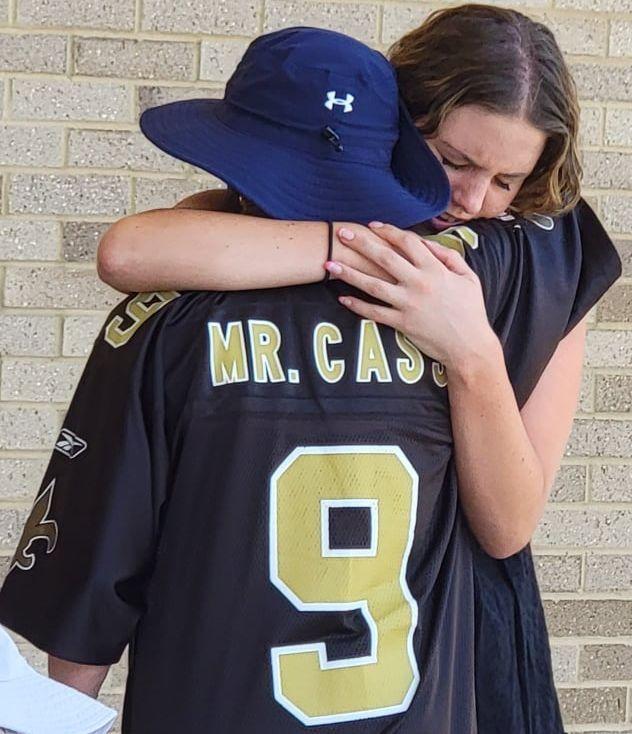 LBHS senior Marie L'Abbe, 17, organized the event which featured a handmade portrait of Cass, Mardi Gras beads and speakers Roach and Julia Lehman, 16, who also sang "Amazing Grace" to end the ceremony.
Lehman, 16, said at first she didn't like Cass because she never liked "any" history teacher and hated history class.
"Mr. Cass made an effort to help me pass my test," she said. "He really pushed me to learn. He made it more interesting. I finally got my first A- last week. It was like a sign from above."
L'Abbe said she was lucky enough to have Mr. Cass as a teacher throughout her high school career.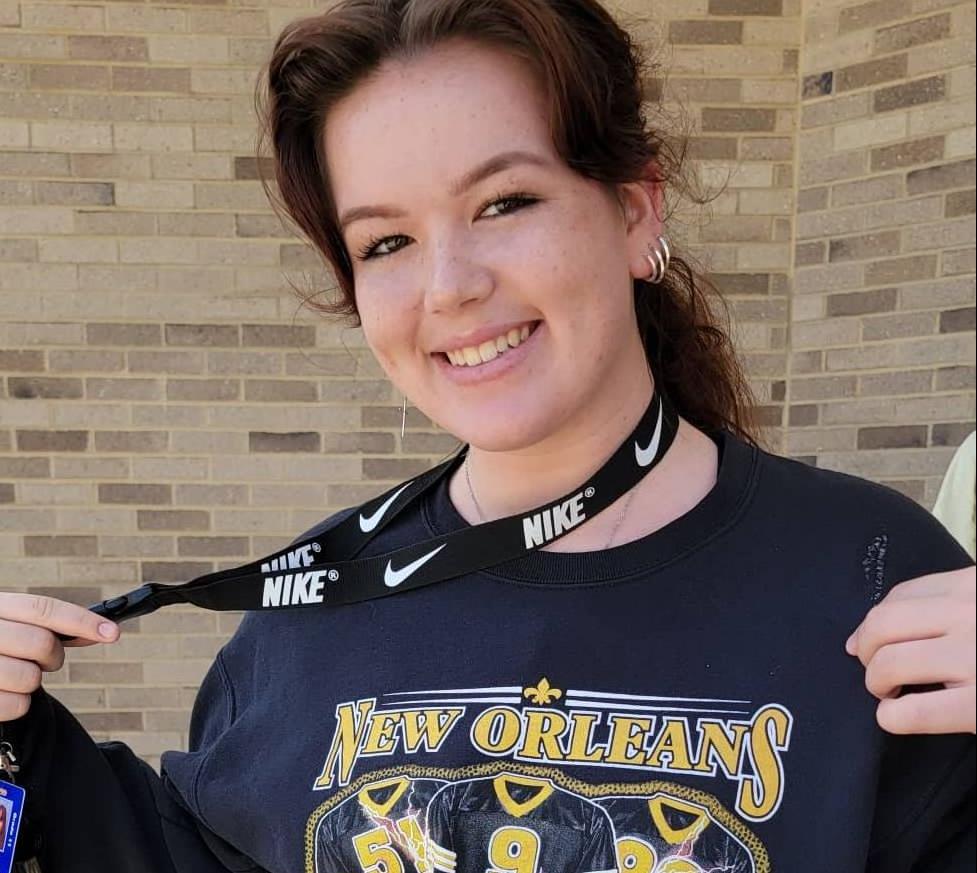 "One of the first days of my freshman year at FSWC, I was walking down the hallway, and I saw this crazy teacher swaggering around the halls, music blaring from his classroom," L'Abbe said. "It was Mr. Cass. There he was, outside his room dancing around, making jokes with students, playing his music. He had a contagious smile, and it radiated off of students as they entered and left his room."
L'Abbe moved here from Minnesota. She said Cass treated her as if he knew L'Abbe her whole life. They talked about improving their tennis games and how he was so proud of "his slice backhand on the tennis courts."
"He would give me advice, like how if I could just close in on the net to take more volleys, I'd be the best female tennis player in Charlotte County," L'Abbe said. "In the short time he was at Lemon Bay, he was able to bring so much light into our lives."
L'Abbe said Cass loved his hometown of New Orleans and all of its music, traditions and personality.
"While this gathering may not be on the grand scale of a New Orleans Jazz funeral, we're hoping it has all of the heart and soul," she said.
"Coach Roach … once told me there are two types of people in the world," she said. "There are the people who bring darkness, judgement and hate into this world, and then there are those who bring light and laughter and kindness. Mr. Cass was the second type of person. He was an individual who could bring joy into any room, especially his classroom … I believe that Mr. Cass would not want us suffering and dwelling on his account, rather he would tell us to get up, work hard to be successful, and be the joy in others' lives."
Powell said she wasn't surprised the students planned a celebration of Cass' life at the school campus.
"These are the kind of students we have at Lemon Bay," she said.
Cass is survived by his father, Bert Cass Jr. and mother Loretta Beverly, sister, Nicole Hingle, son, Beau Michael, Cass and wife SarahBeth and two grandchildren, Lola Rita and Luke Jude.
A memorial service will be New Orleans at Lake Lawn Metairie Funeral Home when it is safe to do so. Englewood Community Funeral Home is in handling final arrangements and a memory can be shared at www.englewoodfh.com.