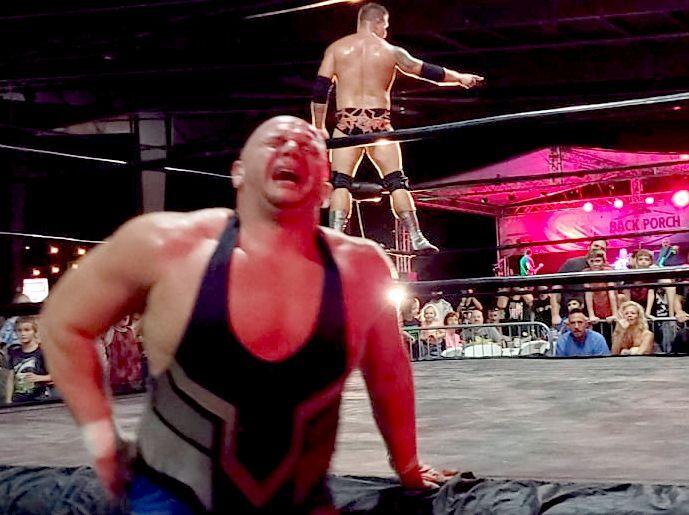 EL JOBEAN — Wrestling spilled into the large crowd Saturday night at the Twisted Fork and Bert's Black Widow Harley-Davidson during the first-ever Twisted Wrestling Showcase promoted by local residents Joe Sarracino and Mike McClaskey.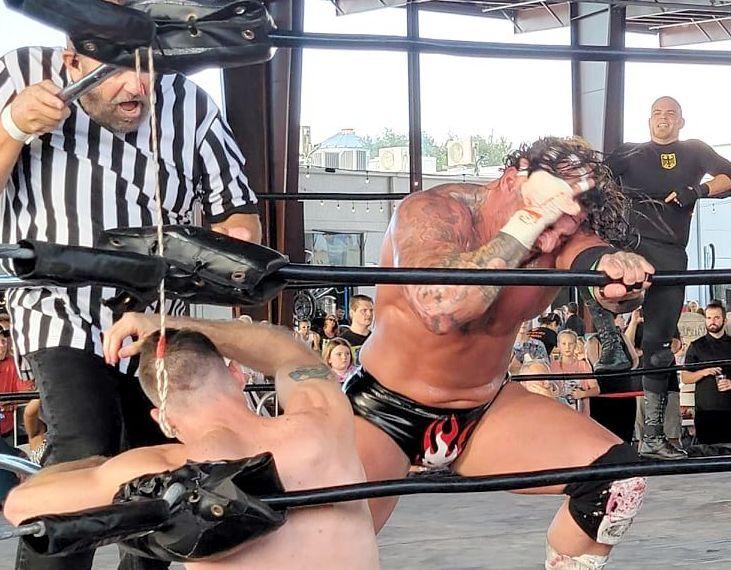 Sarracino made guest appearances referring as "The Commissioner" while McClaskey transformed into The Evil Prince Ananka. He was overtaken by "Thee Technical Alchemist" David Mercury and lost the bout. The Evil Prince also lost a little blood after hitting the turnbuckle.
The night began with the sounds of the Port Charlotte High School Enharmonics performing the national anthem to kick off the Twisted Wrestling Showcase Saturday at the Twisted Fork. Between bouts, The Monsoons played to a packed house of wrestling fans. Part of the eight-woman match was Debbie Malenko, a wrestling legend who flew in from Montana to win her match. She threw several wrestlers out of the ring during the "Twisted Sister" bout.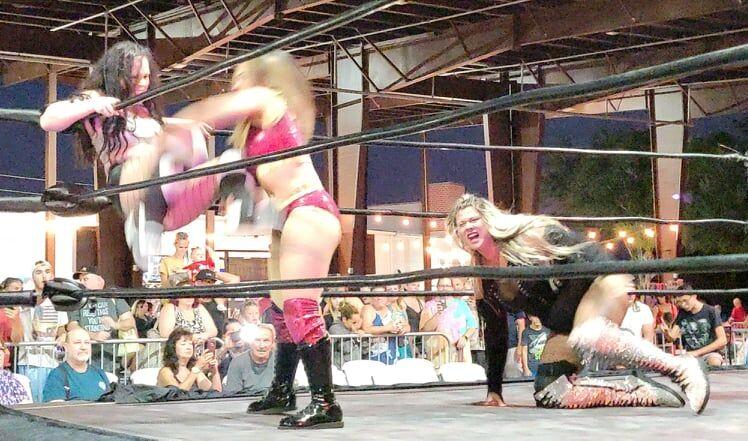 She and other wrestlers like Johnny Knockout, Nic Swift, King of Cool-Kareem Everison and Lindsey Marie Carlson, were just some who stuck around to meet the fans.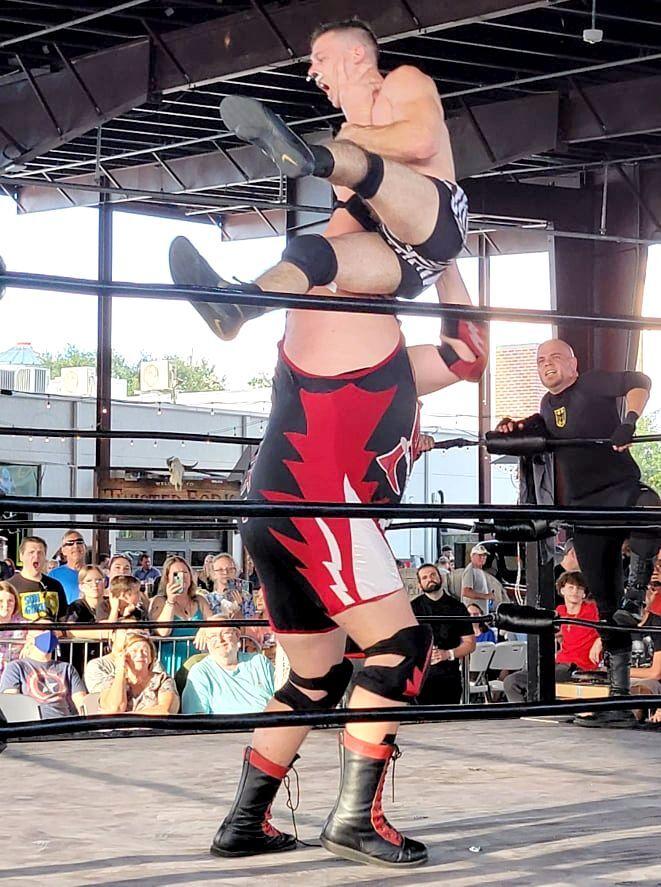 "We're going to run another show in 2022, this is hopefully that the venue will want us back," Sarracino said of the Twisted Fork, whose owner, Brad Parsley, was presented with a "championship" wrestling belt to kick off intermission.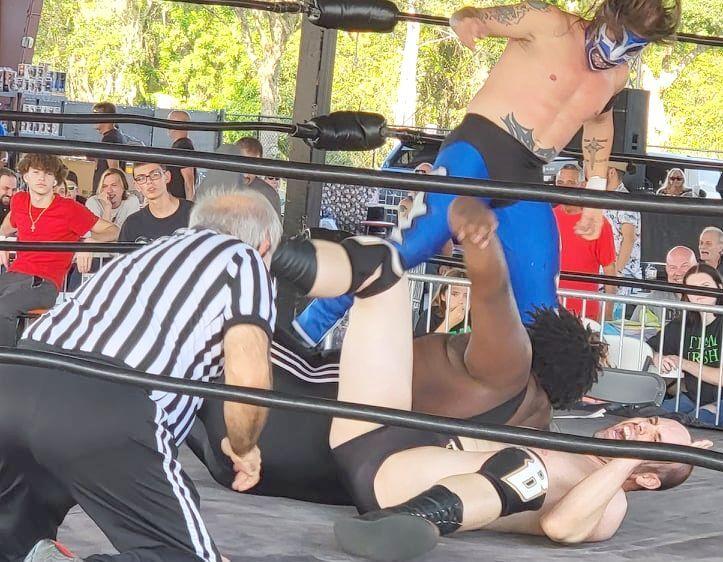 Bouts were refereed by legendary Championship Wrestling from Florida referee Frankie Reyes while Jay Goodley, former co-host of Florida Championship Wrestling and United States Class Wrestling, announced the matches.
Sarracino said he plans on working with local charities to help when the next time the Indy circuit wrestlers come town. The event was free with ringside seats $25, however, Sarracino donated several of them for children to get a first-hand look at the action which included several wrestlers being thrown out of the ring and angry wrestlers reacting to the crowds' "booing" at times.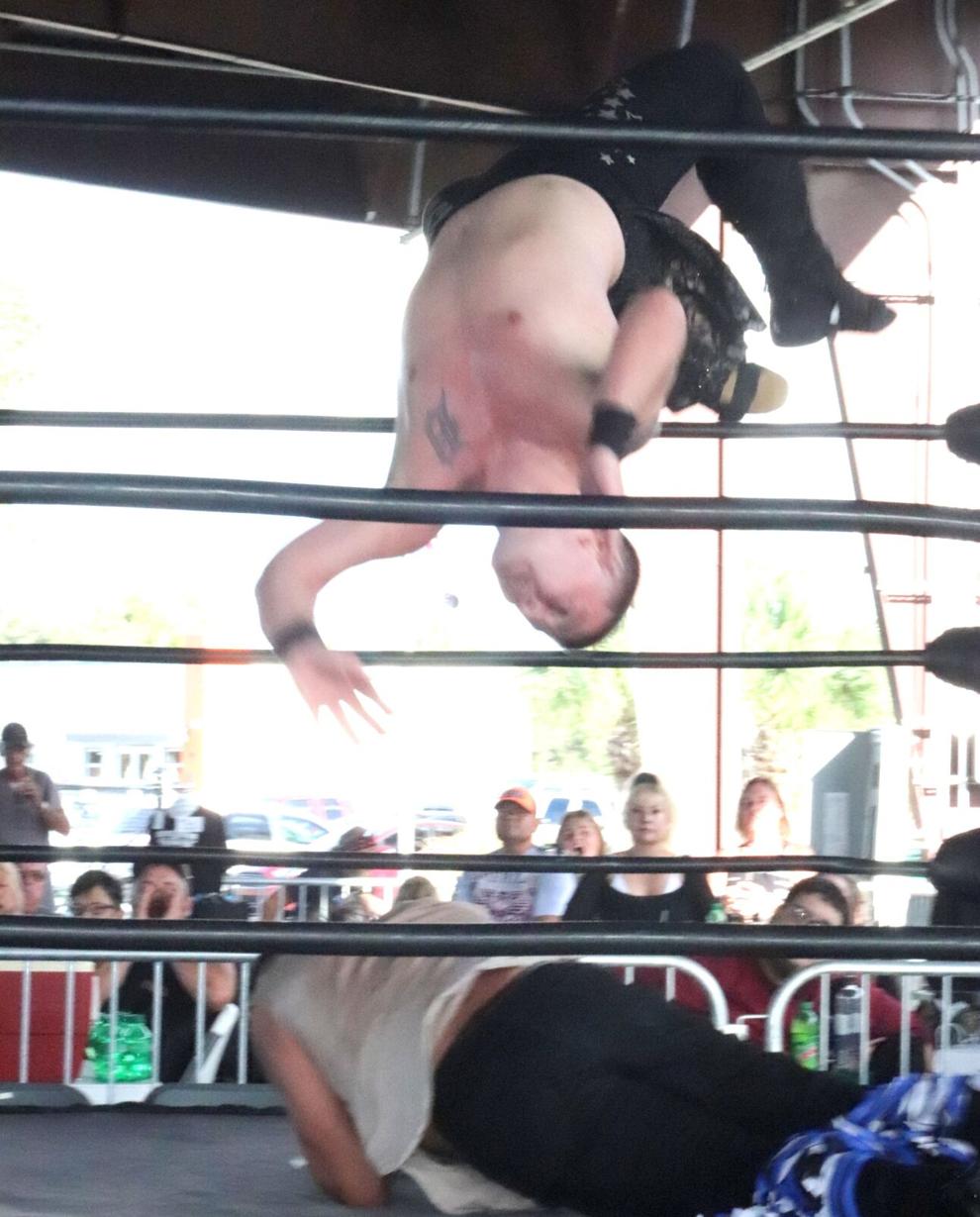 For more information about upcoming shows, call 941-875-1272.