ROTONDA LAKES — Fed up with the way the directors managed the Rotonda Lakes Conservation Association, members led a recall effort that has resulted in replacing several board members and focusing on resetting priorities.
It all started during a contentious two-hour online board meeting in April when members decided they had had enough.
At that meeting, board members removed fellow member, Linda Konings, despite the board attorney's advice.
The board president was accused of co-habitating with another board member. And members of the association accused the board of overstepping its bylaws in a number of ways.
Rotonda Lakes is a deed-restricted community with a homeowners association that counts about 3,000 members. Its purpose is to maintain common areas, including 142 acres of rights of way alongside roads, 55 acres of lakes and canals, parks and 30 acres of greenbelts and drainage ditches.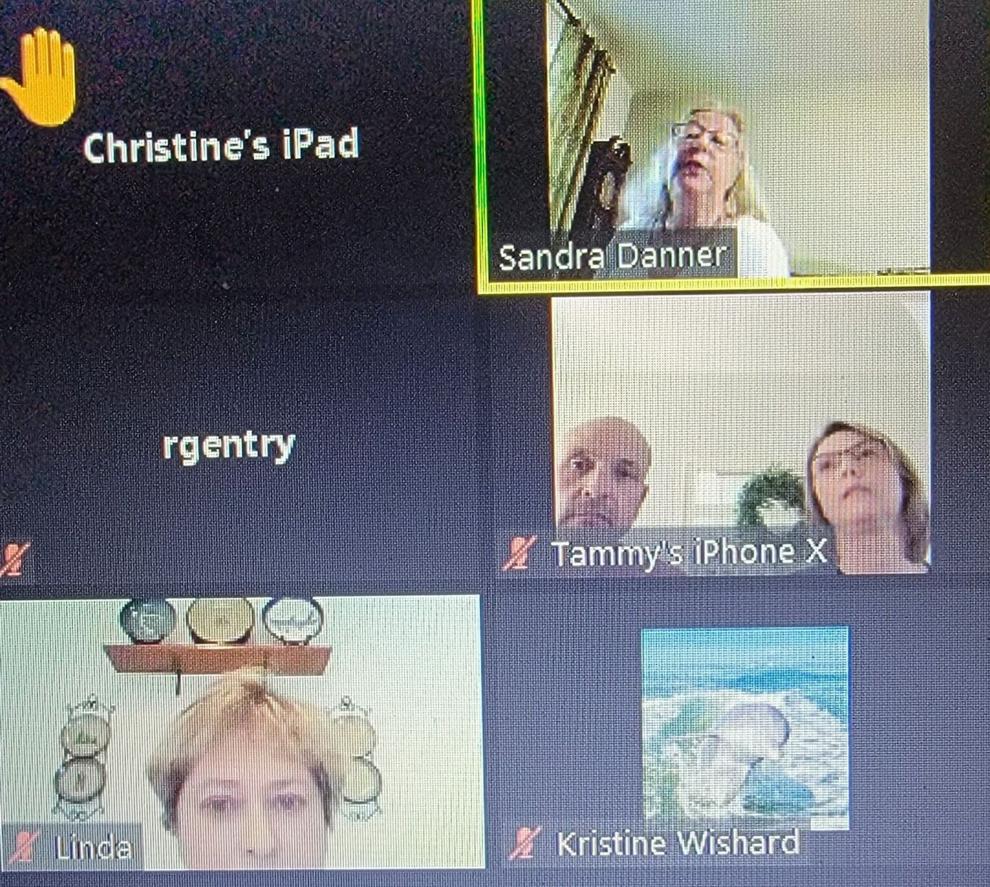 The association's membership has been at odds with its board of directors in recent months, questioning decisions, policies and even the makeup of the board itself.
Some said board members have continued serving past the end of their terms.
During the April meeting, held online, board President Geraldine Chesney and member Tom McCombs — who had resigned as treasurer earlier in the meeting — chastised fellow member Konings for not being current with her dock fee payment. Konings said current dock owners are grandfathered in, but she was still removed.
She was replaced by Gail Valentine, who was not on the Zoom call.
Angry homeowners then tried removing Chesney because she didn't own property and said she couldn't be the president.
Several members shared property records showing Chesney sold her home and doesn't own any other property in Rotonda Lakes which they said violated the bylaws. They said Chesney and board member Jim McNally live in the same house — and that's against the bylaws.
Chesney laughed at the claims.
"I am not on trial here," Chesney said. "All I'm going to say is let it go. I'm not going to answer any questions."
The board's attorney said the membership couldn't unseat the president at a board meeting. They needed to wait for the election that was supposed to be held in April.
However, miscommunication between the old management company and the new one prevented ballots from going to homeowners in time for a legal election in April. They would have to wait until August.
At the meeting, members learned the HOA's management company quit without being replaced. In December, Gateway Management in Punta Gorda took over management of the community, paying the bills, keeping track of vendors, issuing user fees and other administrative duties. Members were told all vendor payments and administrative work would cease on May 1.
After the meeting, member Lynn Miller and others were distraught.
"This is such a debacle," Miller said.
Following the meeting, members worked to legally take back the board. Some went door to door talking about the dysfunctional board.
Others opened their businesses to collect ballots. Some went to builders in the Rotonda Lakes development asking for support. A gofundme account was launched by member Tammy Hartman to pay attorney fees for the recall.
"We need proper elections, we need to have our voices heard on any, and all, improvements that we are funding," she wrote in the gofundme disclaimer.
As members recently collected 1,600 ballots to recall the board, members Chesney, McNally and McCombs resigned.
A new board is in place including Greg Hartman as president, Lou-Anne Curtis as vice president and Cathy Weist as the secretary and treasurer. Directors at-large are Gale Valentine and Jim Reske.
On May 8, the first new board meeting was held via Zoom. The board's goals are to regain daily business, focus on transparency, conservation and promote community involvement.
Aside from legal issues, the most pressing need is to replace the management company for the HOA's administrative duties.
"We chose this community because it is very serene, peaceful and full of natural wildlife, plants and bodies of water. The neighbors here are absolutely amazing," Tammy Hartman wrote. "We have worked very diligently to keep this community thriving."