FORT MYERS — Hundreds of President Donald Trump's supporters — along with a few people opposing his re-election — have turned out to greet the president when he arrives for a speech in downtown Fort Myers.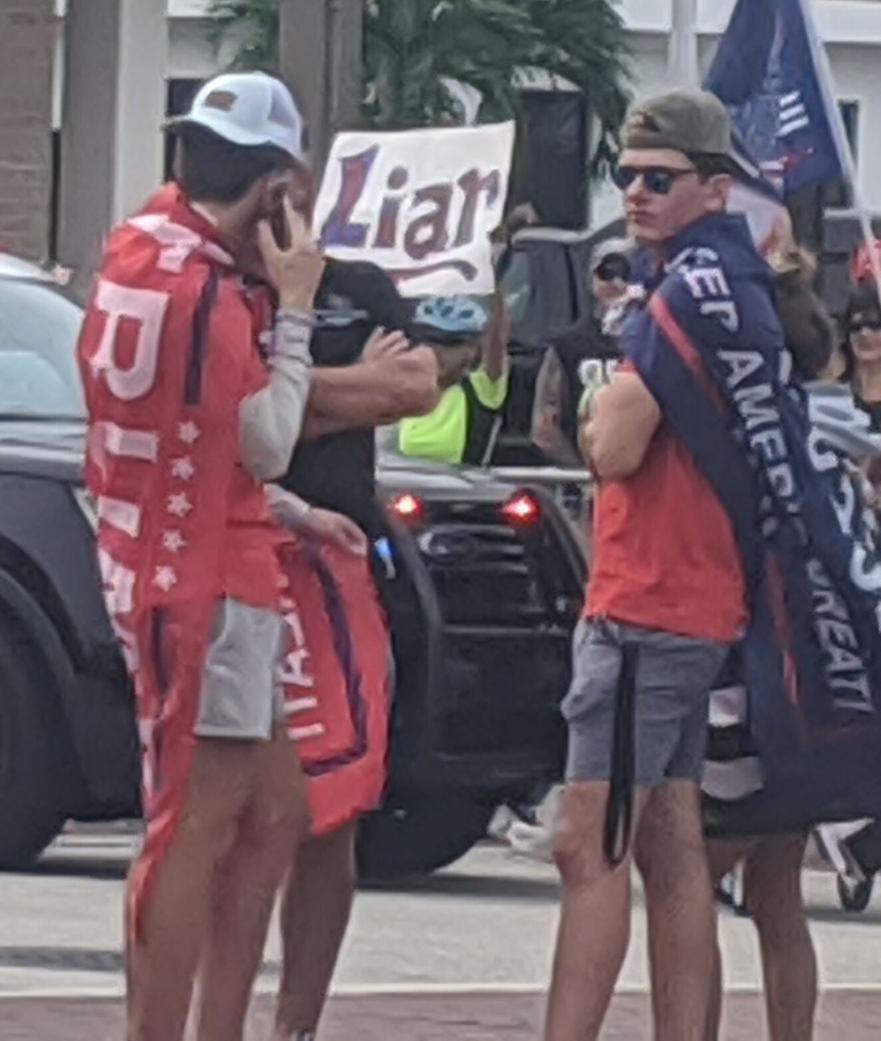 Supporters with signs lined the streets around the downtown area around the Caloosa Sound Convention Center — the former Harborside Events Center — beginning early Friday morning. The president was expected to speak at the invitation-only event at about 1:30 p.m.
The crowd included people invited to the event, as well as people who turned out to see and support the president when his motorcade passed.
Trump campaign officials said local campaign volunteers who have been calling voters and going door-to-door to drum up support were invited to the convention center to hear the speech.  
According to a White House official, Trump would be discussing health care costs, Social Security, and other topics that impact senior citizens.
Officials said Air Force One would be landing at Fort Myers at Southwest Florida Regional Airport around noon, and a motorcade would take the president to downtown Fort Myers.