It began with a visit to a radio station in Poplar Bluffs, Missouri with his father.
From there, eight-year-old Ken Birdsong bore witness to all the media equipment that breathe life into KWOC, the tubes, meters, knobs, switches, dueling turntables, taking mental note of every nook and cranny of the station's studio in the attempt to build a "pretend radio station" in his bedroom out of cardboard boxes and real wires. With a record player given to him by his older sister, and eventually his first transistor radio, Birdsong knew a radio career was the life for him.
Fifty-six years later, Birdsong, 72, continues to live the dream as the solo host of The Suncoast This Morning at WENG-AM 1530 in Englewood. He shares local news, weather, traffic, entertainment and business reports as well as keeps listeners informationed about civic clubs, organizations and community activities.
"I just wanted to be the guy on the radio that everyone wants to enjoy listening to, and I have had the opportunity to do that," Birdsong said.
When he was in the third grade, he would rush home from school to listen to the Brer Rabbit and Brer Fox radio shows. He particularly appreciated the voice acting by the storyteller.
"There was something about him speaking live through this box that amazed me," Birdsong said.
As Birdsong got older, his interest in radio programming broadened.
At 13, he began listening to late night personality radio shows like Dick Biondi at WLS in Chicago and became a big fan. When he was 14, he learned the local veterans hospital had a closed-circuit radio station and volunteered to work there.
"I did a little over 1,000 hours of volunteer work while in my junior and senior years in high school at the VA on this closed-circuit station," Birdsong said.
His professional radio career started soon after at KWOC in Poplar Bluffs, MO, catching the eye of the station's DJ, Larry Robinson.
TRAVELING THE COUNTRY
Birdsong's job took him to places outside of his home state, interviewing Dolly Parton at a concert in Las Vegas, and the 60s group The Box Tops the night before their appearance on The Tonight Show.
According to a short profile on Talkers.com, Birdsong also worked for stations in the Show-Me State cities of Kennett, Jefferson City, Moberly, and Osage Beach, including a stint in Mt. Airy, North Carolina (the heart of Andy Griffith country) and has done radio afternoon shows in Las Vegas.
Birdsong said he even worked alongside radio personality and Missouri native, Ken Keunzie, having fun while they each competed for top ratings in that market. In later years, they would catch up at annual broadcasting conventions in Las Vegas.
ENGLEWOOD GIG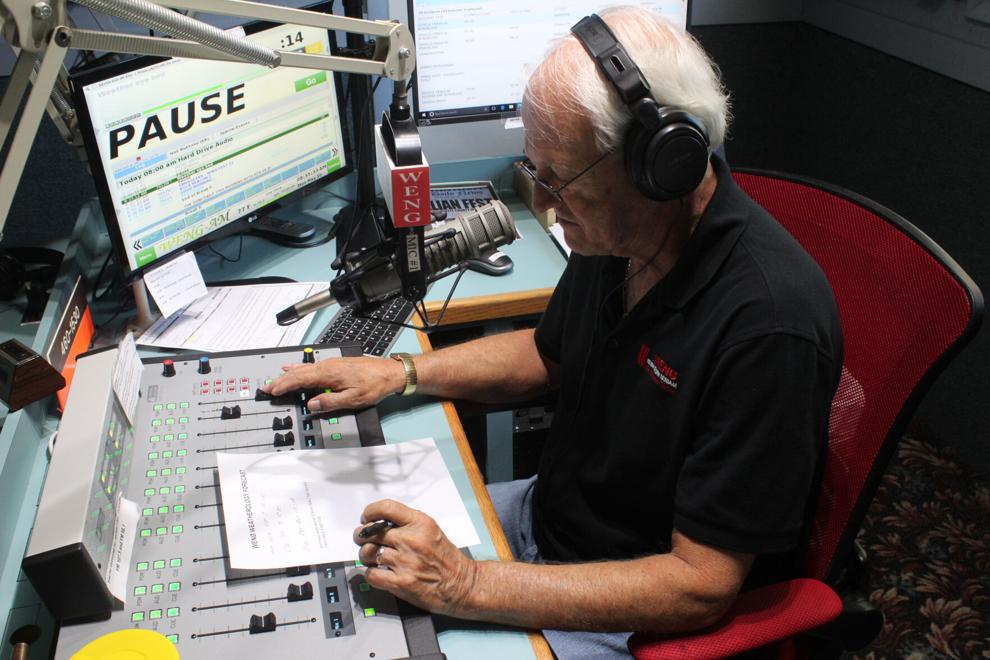 Birdsong said he and Keunzie united again in 2002 when Keunzie offered him a general manager position at WENG Radio. At the time, Keunzie was the owner of the Englewood station while Birdsong served as general manager until he semi-retired in 2012.
"The unique thing about WENG Radio is that it is privately owned, and it is dedicated to small town local broadcasting," Birdsong said. "Say if you wanted to talk to a morning guy on another radio station, chances are you would have to go to Philadelphia in a studio or somewhere else because he would be based in cities like Philadelphia and rarely in small rural towns. One of the ways to tell if you are listening to a local radio station is based on the time, like for instance, '10 before the hour' that's not local, or 10 before 7, that is local because you cannot be a national show and say what time it is."
He thinks there will always be a place for radio in people's lives.
"The thing with radio is that it is one of those mediums where you don't have to sit and watch to know what is going on in the community or world," Birdsong said. "With television, you take your eyes off something and you miss what is covered, but with radio you have an extra outlet to stay in the know through listening while doing other things. To me, I think radio remains essential in the media for those who are busy and don't have time to watch television for their news."
CONSTANT CHANGE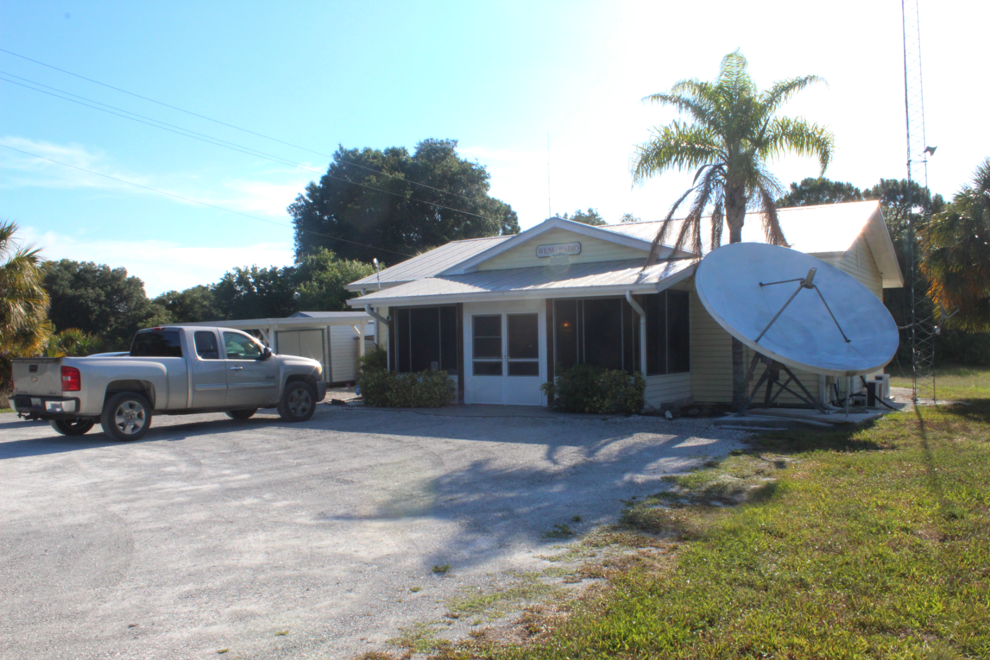 Throughout his career, Birdsong has seen the world of radio broadcasting change, including the rise of digital broadcasting.
"Digital broadcasting made a big difference in the way we do broadcasting in general," Birdsong said. "I think that when we developed digital music, being able to take music and put it in a digital form like an MP3, was as significant to me as the invention of the wheel because it changed everything."
Now, he's happy to come home at 11 a.m. to his wife Tammy after his "fast-paced information program." 
"The money and fame never really entered into my desires when I got involved in radio broadcasting," Birdsong said. "To me, it is about being a likeable guy on the air that people can not only enjoy listening to, but one that is a positive influence. I have primarily done all of my work in smaller towns, and I like small towns because you can get really involved with the community."
For those seeking careers in radio broadcast, Birdsong said it's important to have desire and perseverance to succeed. "Do good work and have dedication to the profession."
Local talk radio fans can call Ken Birdsong from 7 a.m. to 9 a.m. Monday through Friday on The Suncoast This Morning at 941-460-1530. 
According to the station, WENG Radio reaches over 350,000 households within a 40 mile radius of the flagship station in Englewood including the surrounding communities of Boca Grande, Venice, Port Charlotte and Rotonda West. It also provides "worldwide" streaming. WENG Radio is owned by the Fiorini Broadcasting, LLC, and is a FOX and Florida News Affiliate. For more information about WENG-AM 1530 Englewood, visit WENGRadio.com.