At first glance, 2020 might seem like a bad time to work in the nonprofit world, but while some organizations have struggled during the COVID-19 pandemic, others have found unique ways to cultivate donors and launch successful campaigns. Most traditional galas and events have been replaced by virtual events and social media campaigns, but nonprofits that have been able to quickly change course and come up with creative ideas for fundraising during this time have seen some great loyalty from their donors while expanding their reach through technology.
During the initial stages of the pandemic, it was obvious that donors appreciated direct outreach and resource offerings that did not focus on fundraising, and this time period helped strengthen the bond donors have with their favorite organizations. As time went on, nonprofits needed to find new ways forward by adapting to a different tone of gift conversations, more creative events and mass appeals. Authentic messages matter now more than ever before as donors, some who are struggling themselves, are being more selective in the organizations they choose to support. According to a survey by Campbell Rinker on donor devotion, there is definitely reason for hope as an overwhelming majority of donors at all levels expect to give the same amount or more this year as compared to last year. Additionally, donors ranked locally focused charities higher than national and international charities in likelihood of support.
Foundations Do their Part
Nonprofits that are able to effectively message during this time—and focus on basic human needs—have a great opportunity, as demonstrated locally by the 2020 Giving Challenge, which raised $18.4 million in just 24 hours for 686 nonprofit organizations serving Sarasota, Manatee, Charlotte and DeSoto counties. A partnership with the Community Foundation of Sarasota and the Patterson Foundation, the 2020 Giving Challenge was an online and social media event held in April that created quite a buzz as donors encouraged each other to give to their favorite local charities by sharing links to leaderboards and real time updates across social media platforms. The difference maker in 2020 was a matching incentive offered by the Patterson Foundation, which contributed nearly $7.5 million to the Challenge through a 1:1 match for all unique donations between $25 and $100 per donor, per nonprofit organization.
The 2020 Giving Challenge set a new standard for generosity in our community, outperforming the previous six challenges by more than $7 million. "While the Patterson Foundation has offered the match in prior years, it was more important than ever this year with charities limited during stay at home orders," said Mischa Kirby, vice president of strategic communications and marketing with the Community Foundation of Sarasota. The nonprofits at the top of the leaderboard this year were All Faiths Food Bank (Sarasota/DeSoto counties) and Meals on Wheels Plus of Manatee, demonstrating that hunger was a top priority for donors. Just behind the top two, were UnidosNow, which provides educational mentoring for Latino students in Sarasota and Manatee counties, and Mote Marine Laboratory. The Animal Welfare League of Charlotte County finished in the top 10 and was the leading beneficiary from Charlotte County.
Meanwhile, the Charlotte Community Foundation addressed local needs through a special COVID-related grant cycle for financial hardships due to the pandemic, offering grants up to $15,000 per group. To date, they have distributed over a half million dollars for COVID-19 relief funding in our area. According to Executive Director Ashley Maher, "Despite the circumstances, we were able to continue our regular scholarship cycle (awarded in April) as well as an additional cycle in the summer for the first time ever. We also have convened community roundtable and educational trainings relative to our nation's social justice issues and dialogues around equality."
Monetary donations are not the only way charities are making an impact right now. The United Way of Charlotte County facilitated a face mask drive from which they received over 5,000 masks, enough to supply nine public schools in Charlotte County, and counting. One local business, HipNotique in Punta Gorda, offered a buy one get one free promotion for those purchasing masks for donation. An anonymous and generous donor provided $4,000 for mask purchases, which the shop matched. Just prior to school starting, members of Women United volunteered to deliver the masks to each school.
"The willingness of the community to rally around our students as they headed back to school is heartwarming. Many donated to purchase new masks. Many donated their time, energy and skills to hand-make masks. Much thought went into choosing fun, colorful fabric patterns and providing a variety of sizes to fit students from kindergarten through high school," said Angie Matthiessen, UWCC executive director.
Recognizing Challenges & Pivoting Focus
Our area usually has a thriving gala and party scene this time of year, but organizations like the Sky Family YMCA have had to find other ways to help the community and support their fundraising efforts. Our local YMCA lost revenue while gyms were closed and memberships were frozen, and at the same time a number of major fundraising events had to be canceled including Tropical Nights held every April in Englewood and Harbor Nights held each fall in Punta Gorda. (The annual Black Tie Gala in Venice was held on February 1 before the pandemic hit Florida.)
To continue to serve the community during mandated gym closings, the Sky Family YMCA implemented a number of COVID-19 response actions. They offered blood drives and held socially distanced graduation ceremonies for middle school students and early learners. They served over 55,000 meals, and all six branches made Senior Connection Calls to check in on those most vulnerable. Perhaps one of the greatest community needs the Y served was offering all-day child care for the children of emergency and essential workers when many had no other options. The goodwill created by serving the community caused many members to continue to pay their dues even while the gyms were closed and likely will lead to increased generosity and loyalty for future fundraising endeavors.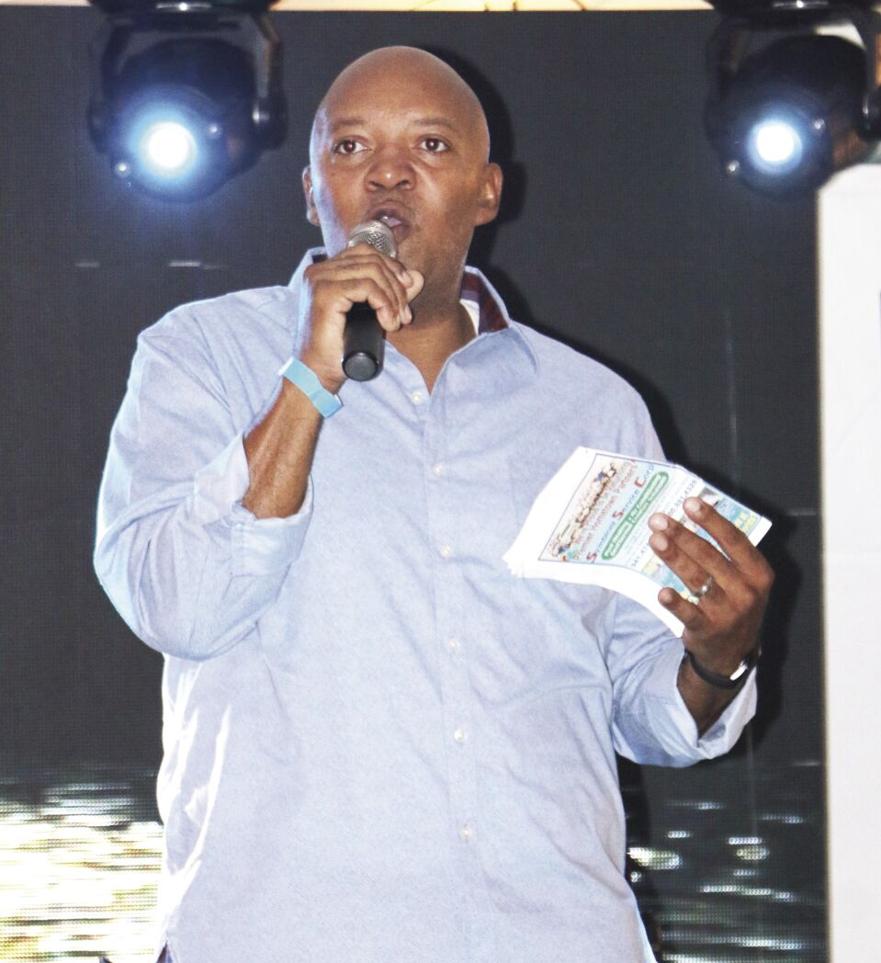 "As COVID-19 swept across the nation, our communities faced challenges they never imagined. Families were left without childcare and access to healthy meals. Our country experienced a national blood shortage and many seniors became socially isolated overnight. The SKY Family YMCA recognized these challenges and quickly pivoted our focus to meet the critical needs of our community," said Gene T. Jones, SKY Family YMCA president and CEO. "Our Y is very grateful for our community partnerships, donors and members. Their support during these challenging times made our COVID-19 Response Impact possible."
Finding New Ways to Thrive
Eric Javier, managing director at the consulting firm CCS Fundraising said, "Some social service groups, racial justice organizations and health charities have been able to raise a lot of money because of external factors like the pandemic, the economic downturn and the charged atmosphere surrounding race. Others, like museums, performing arts organizations and religious groups, have struggled because people cannot visit or attend performances or services."
Our local arts organizations are finding new and different ways to thrive with these challenges. The Visual Arts Center of Punta Gorda has been offering virtual classes to members and the general public for free throughout the spring and summer as a way to expand interest in art in the community as well as give people sheltering in place something to do. In the fall, they began offering both online and small group in-person classes for a fee. For instructor-led classes on Zoom and Wine & Art Socials "at home," participants can stop by the VAC to pick up their supplies in advance and then gather at home in small groups to enjoy wine with a live paint along art session. In fact, the continued operation of their Art & Supply Store has provided a consistent revenue stream while offering professional artist grade supplies to the public.
In September, the VAC hosted a Virtual Open House on Facebook Live where they introduced instructors with live videos every 30 minutes, including an artist demonstration and Q&A. Open studio sessions have continued to be offered with worktable separations to accommodate social distancing guidelines, giving artists without their own studio a space to work in company with artists using the same medium. "One of the things we are particularly proud of as a small community nonprofit was being able to pivot quickly to offer virtual gallery tours," said Stacy Calvino, the VAC's Business Development Manager. "Our first show during the pandemic in May had over 60 pieces of art on virtual display and included links to purchase the pieces. In addition to serving the public, it was important to focus on our mission of supporting local artists." As for what is on the horizon with upcoming events, Calvino said, "We are hoping to hold the annual Holiday Market outdoors with adaptations as necessary, so stay tuned."
Meanwhile, the Hermitage Artist Retreat in Manasota Key is definitely moving forward with plans to host one of the first fundraising events this fall—the Artful Lobster: An Outdoor Celebration!—on November 14. The event, in its 12th year, raises funds for the Hermitage's nationally renowned artist residency program. The event will feature a lobster feast, a performance and a donor celebration.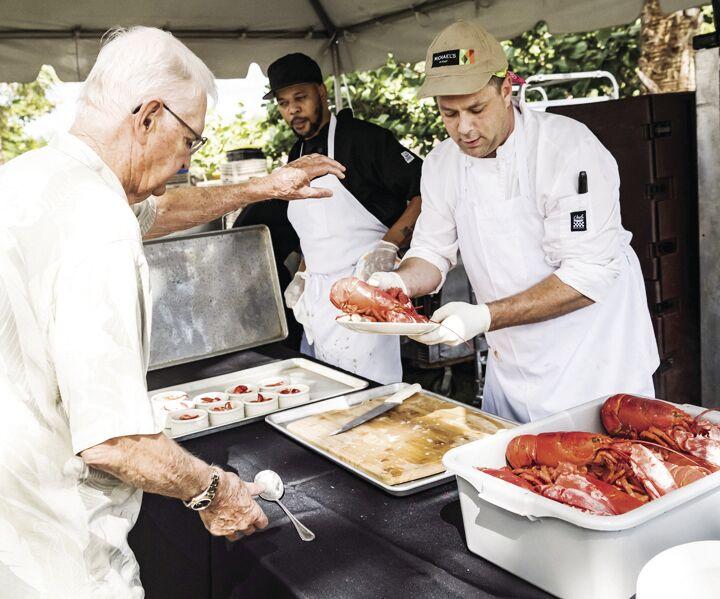 "While productions and performances around the world may be on hold, the creative process and artistic development are more essential than ever," said Andy Sandberg, artistic director and CEO. "This year's Artful Lobster is an opportunity to celebrate and champion the artists who will ultimately give us a reason to return to theaters, concert halls and museums when it is safe to do so." He added that the Hermitage team is taking extra measures surrounding this year's festivities. "The health and safety of our guests, artists and staff are our top priorities," Sandberg said. "As one of the first events of the fall season, we are taking extra precautions to ensure a safe and enjoyable outdoor celebration." All activities will be held outdoors under open-air tenting, and capacity will be limited to accommodate greater social distancing.
C.A.R.E. of Charlotte County had to quickly adjust plans for the 2nd annual Paula Hess Scholarship Luncheon, originally scheduled for May and postponed until September. Sort of. In lieu of an invitation, the organization sent a "You're NOT invited" mailer to guests. The un-invitation read, in part, "Stay home, drink wine, remember your favorite Paula story," and asked donors to tally what they would save by not attending the event, encouraging them to donate the amount they would otherwise have spent. As for the C.A.R.E. Ball currently scheduled for January 23, 2021, Executive Director Karen McElhaney said, "At this time, out of concern for the safety and health of our community, we have not made a decision about the 33rd Annual C.A.R.E. Ball. The Board will make their decision in October and to assist in this determination, we will provide past guests and donors the opportunity to participate in a survey." They will continue to monitor the situation and provide updates through their website and social media accounts.
Ultimately, the holiday and year-end giving season will have a big impact on how nonprofits fare in 2020, as will the continued effects of the pandemic. Despite the uncertainty, our community has a strong history of being resilient and supporting those in need, and as evidenced by the examples above, our local charities will continue to meet the challenge of these times. And oh, what a celebration it will be when the calendar is full of events once again!