A Venice bypass shopping center is the last place you'd expect to find a top-notch dining establishment.
Bird Bay Plaza will soon count six of them, representing Peru, India, Thailand, Italy, Albania and Haiti. Four are among 2021's Top 10 Venice restaurants, rated annually by the Venice Foodies Community.
"Of course, we're open to all kinds of uses," said Commodore Realty landlord and managing partner David Puyanic, whose family has owned Bird Bay Plaza for over 20 years. "We have lots of parking and visibility, which attracts tenants, and rents are fair. We own other properties across the state and try to let each one develop in its own right, to meet the community's needs.
"But here in Venice, people don't seem to need as many 'things' as in other places."
Venetians look for experiences, like dining out and exercise. Lying alongside the Legacy Trail, Bird Bay Plaza is a portal to both.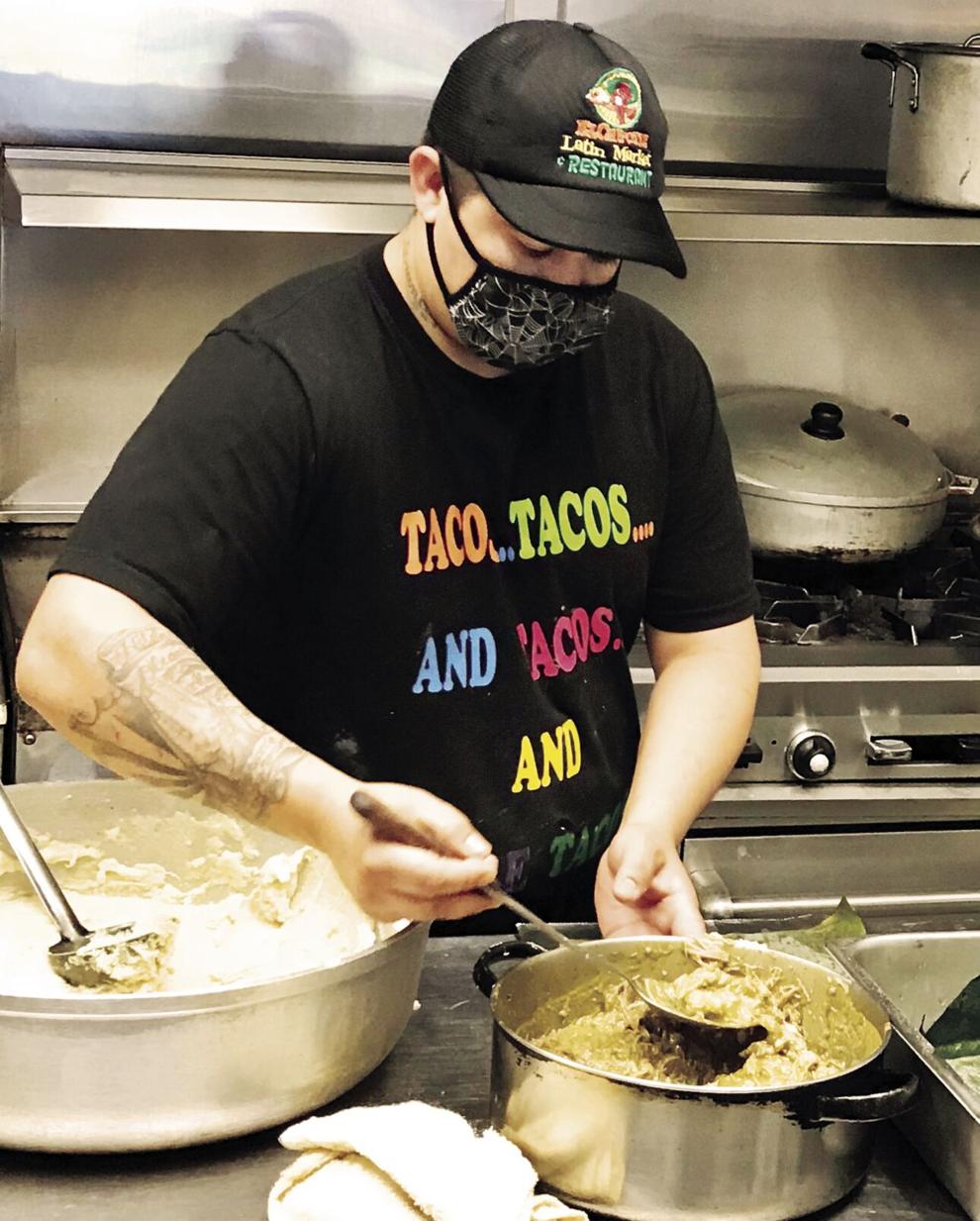 El Chipotle Latin Market & Restaurant
The plaza's longest-running restaurateur/tenant, Raul Perez Coral, has operated a Latin market there for 14 years, with a hidden-gem bistro behind it for seven.
For more than 25 years Raul's parents ran downtown Lima, Peru's only restaurant specializing in authentic food of the Amazonian jungle. Sometimes they had to clear the place because Peru's president was coming for dinner.
Young Raul studied engineering and went on to start his own business. But when divorce and depression left him feeling trapped in his own land, he sold everything to start over in Florida.
The brink of a recession wasn't the best time to buy a Latin market, but he kept at it until he'd saved enough to add a little taqueria in back.
Like his parents' one-of-a-kind restaurant, his eatery is unique—a place that's distinctively Peruvian but accommodates locals' love of Mexican food.
Peruvian memorabilia line its walls, and the aroma of Peruvian spices drifts through a pass purposely shaped like the flat-topped pyramid of the Inca sun god. The same lucky shape echoes throughout the restaurant.
Coral makes playful, onomatopoeic sounds as he describes the chopping and sizzling of Peruvian dishes like Lomo Saltado, ribeye served with plantains, yucca, fried rice and beans and signature chipotle salsa.
Peruvian specials and images of his beloved Machu Picchu make the café feel just like home.
Tikka Indian Cuisine co-owner Crystal Sureddy had never been in the restaurant business.
She said, "My husband, Krishna, is a businessman who's not afraid to try new things, and everybody likes him. We've had convenience stores, liquor stores and gas stations. Restaurant was next on the list."
Three years ago, when Krishna began seeking a place for an Indian restaurant, the former Tomatillo's Fresh Mex location in Bird Bay Plaza proved perfect. Its open-kitchen window even let diners watch the tandoor chef at work and breathe in the heady scent of Indian spices.
Customers recalled that there might have been an Indian restaurant in Venice 30 years ago, but the market wasn't ready for it then.
It is now. Barely a month after TIC opened two years ago, it hosted a Venice Foodies dinner and 72 guests packed the place. The group just voted it number one in Venice for the second year in a row.
The Sureddys understand that some diners are leery of Indian food, so they've kept the menu small, varied and unintimidating. They can suggest milder dishes to newbies and adjust the spice level from 0 to 10.
"And if something isn't what you expected, we're always happy to replace it," Crystal added.
At Star Thai & Sushi, Bangkok-born chef Mike Castro plates sushi masterpieces.
When local favorite Thai Spice closed four years ago, Mike and his wife, Ormmy, seized the opportunity to open their second restaurant in its Bird Bay Plaza space.
A sushi chef at Sarasota's Pacific Rim, later owner of Star Thai & Sushi of Sarasota, Mike was nervous about opening in Venice. Sarasota had been his home for more than six years and home base for his first Star restaurant venture. All his friends were there, and they loved his cooking.
But Mike and Ormmy figured they could make a difference in a location that had already embraced Thai cuisine. Add Mike's sushi and warm hospitality to the mix, and they knew they'd succeed.
For Mike, sushi is an art form. He's perfected rice cookery to the point where his rolls seem crafted of an altogether different foodstuff—pearl-like, fine and nearly translucent. Artful sprays of multicolored sauce flare out beneath towers of lobster and scallops.
Mike confided, "I didn't tell anyone I was opening in Venice. No advertising. When the door opened, there was already a line. My customers followed me here!"
That kind of love got him through two months of coronavirus restrictions, to emerge even more profitable, largely through takeout orders.
"Everybody supported me," he said.
Three sisters—Chef Veronica Zeppi, Laura de Luca and Julia de Luca—work together, along with mom Elena and dad Renato, in the diminutive La Botte Italian Bistro.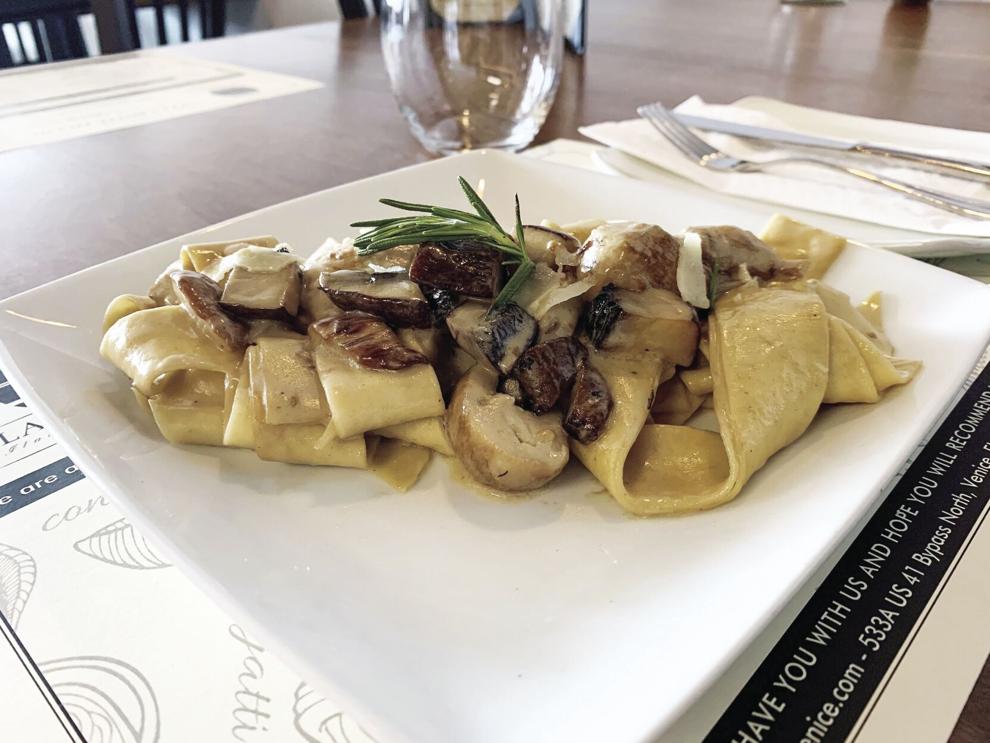 "When it's a family affair, you work very hard and take pride in what you do," said Elena.
The de Lucas, who'd loved the area for years, moved here in 2019 from Rome, where they'd run a successful catering business.
"It was always our dream to open a restaurant," said Laura. "We felt it would be more rewarding to open here in the U.S., where people would appreciate the authenticity of our culture and kitchen."
Six months old, La Botte will be the youngest Bird Bay restaurant until Chaz 51 opens its doors.
For their tiny bistro in a former Subway they chose the name La Botte, after the Italian proverb "Nella botte piccolo c'è il vino buono"—"In small bottles there is good wine."
Fittingly, they also chose a wine distributor that imports from small Italian vineyards.
In fact, most of their products are imported from Italy, to re-create their Roman menu. They make their own bread, sauces, desserts and all the pastas.
"So far, we've been very lucky," said Laura. "We have many repeat customers who've fallen in love with Chef Veronica's weekly specials, where we experiment with dishes like black ink linguine."
They also source fresh produce for seasonally changing menus. For instance, they found a way to make their own in-house ricotta, topped with Italian chestnut honey and crumbled chestnuts.
"We aren't adapting to American tastes," said Elena. "And our customers are happy that we aren't."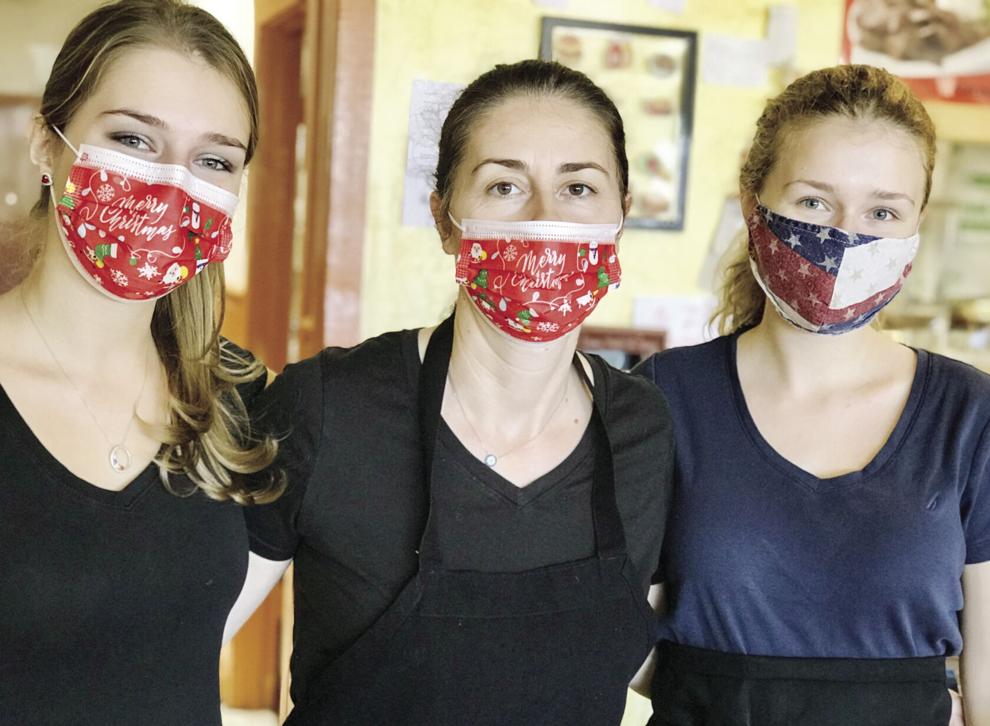 Joy Hoti, her sister Angela, and their mom, Alma, greet guests with lilting, upbeat chirps.
"How are you today? You can sit wherever you want!"
Joy's Kouzine is a regulars' place—a homey, diner-like café serving breakfast and lunch.
What makes Joy's as international as the rest of Bird Bay Plaza are its name (kouzina is Greek for "kitchen") and its unique mix of cuisines, born of dad Benny Hoti's Albanian upbringing, years cooking Italian in Rome, and a strong Mediterranean influence in his kitchen. Albania borders on Greece and lies a stone's throw across the Adriatic from Italy.
So, they specialize in French-style sweet and savory crepes, and Greek dishes for lunch, including the best-selling gyro pita and chicken souvlaki pita with house-made, yogurt-based tzatziki. Alma makes baklava from her native Greece.
"We like the people around here," said Benny.
Some of them eat at Joy's every day.
"When they don't come in," said Angela, "we ask after them."
Hidden in an industrial park, Chaz 51 Steakhouse was no ordinary eatery. A gourmet establishment with smooth jazz and sophisticated service, a fixture in the Venice Foodies' Top 10, it evolved over the last five years from café to bistro to fine steak/seafood house.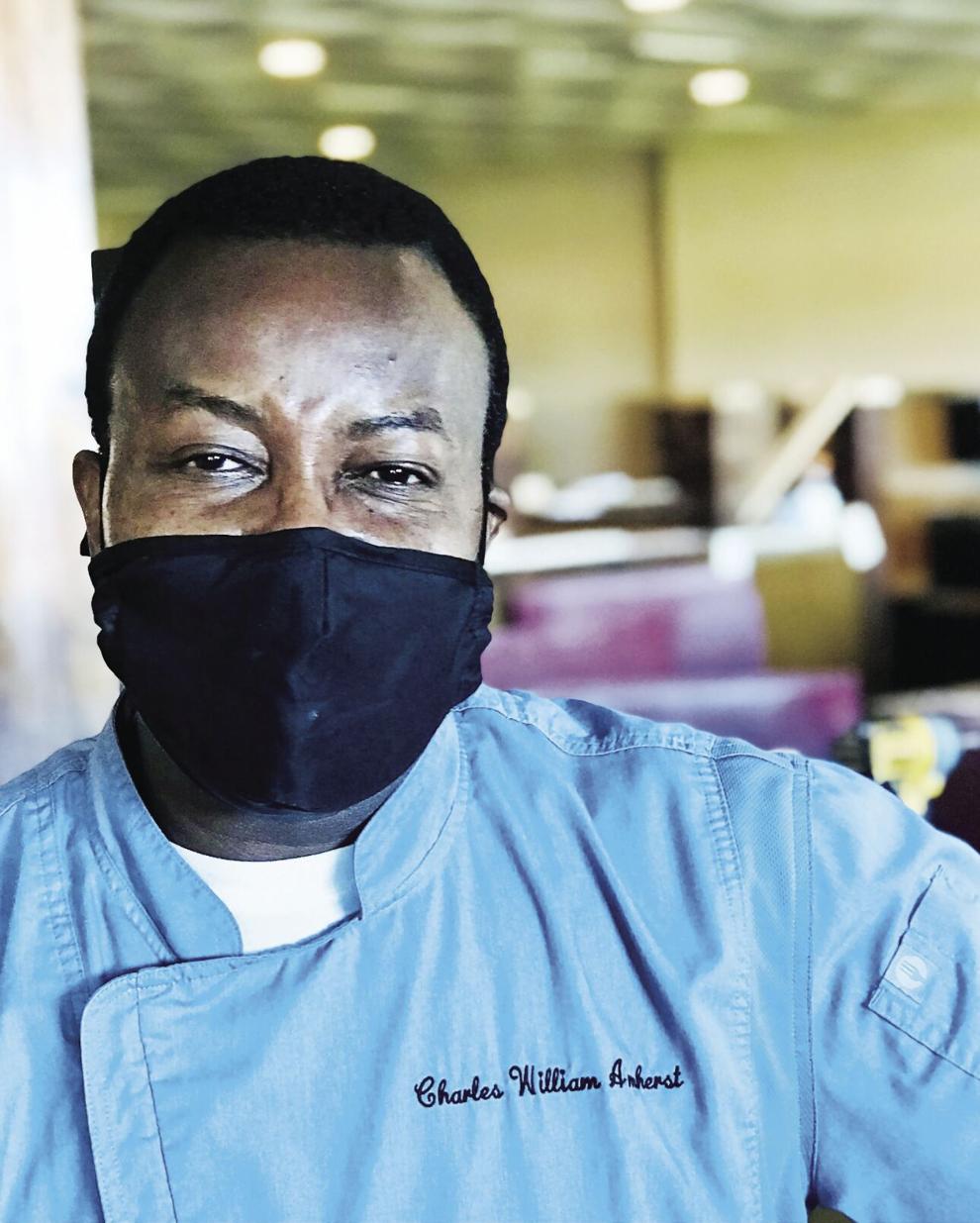 Its Haitian-born executive chef/owner, Charles Amherst, was promoted step by step from dishwasher at a Miami restaurant, where he ended up in charge by the age of 19. He became a Ruth's Chris regional chef, crisscrossing the country opening new restaurants before venturing out on his own with Chaz 51.
"We'd been very successful," Amherst said. "But this year was a different animal."
Late last year, he finally found a more visible, central location: the 8,000-square-foot space vacated about a year ago by China Tokyo.
"That's where the next level for Chaz 51 begins," he said. "At four times the size, it has plenty of room for the dining clubs of Venice."
"I'm glad Charles is getting close to opening," said Puyanic. "That followers seek him out in a hard-to-find location is a clear sign that he's doing something people want. Once you have him in an atmosphere with the full bar space and high tops of a fine-dining restaurant, he'll thrive."