Refreshments, cheerful service and camaraderie bring repeat customers to this Sarasota tea lounge.
Although Teas Days has been a hotspot for "boba" the past two years, many have found it a great place to meet friends and make new ones.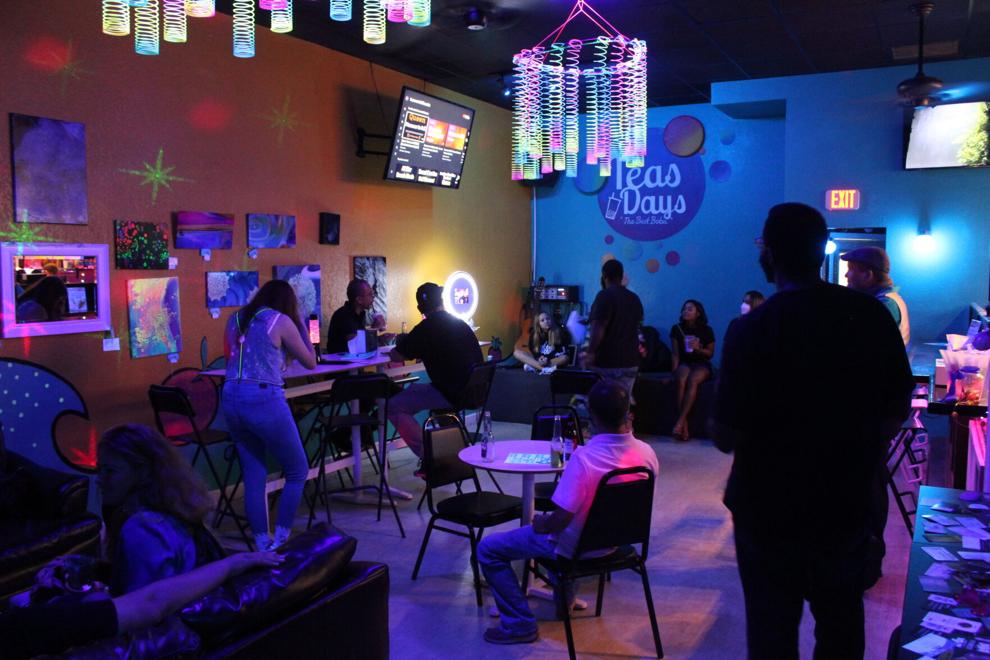 "It is one of my favorite places to go when I want to sit and catch up with people I have not had the chance to see in a while," said Kim Sullivan, a two-year regular customer. "They have delicious drinks, but what keeps us coming back is the service."
In addition to tea, the lounge serves beer, wine and milkshakes. It has a menu that includes Build Your Own Puffle Waffles, acai bowls, and various toasted bread combos (including Elvis with bananas, peanut butter and a drizzle of honey).
Teas Days owner, Charisma Davis, says her business has grown since she opened the doors. In addition to running her tea lounge, Davis is a model and motivational coach.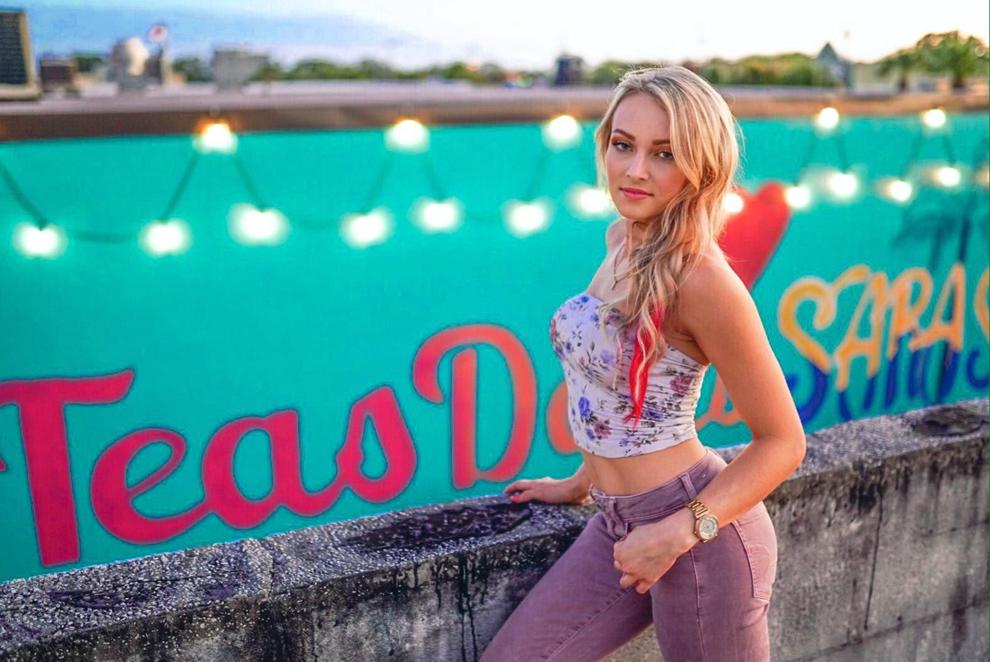 "The idea of starting Teas Days was because of a drink called boba tea, which means bubble tea," Davis, 23, said. "When I went to the University of South Florida in Tampa, I would always find boba at every corner of the University, which at the time was not common in my hometown of Sarasota."
Boba or "bubble tea" is tea with chewy tapioca gummy balls, Davis said, which can be made with other toppings and varieties such as black pearl milk tea, and green pearl milk tea.
"So I started cooking boba in my apartment on USF," Davis said. "I invited my friends over and asked them if they would like to try it. That was kinda how it all started and I was like, okay, why not bring it to Sarasota?"
She said preparing for the tea lounge's opening day was a daunting. But now, it's thriving.
"Within 12 hours of opening, I was thinking we have no furniture in here, and we were still painting the walls and far from ready," Davis said. "Now we have digital menus with the TVs hanging on the wall in the bar, prior to that we had chalkboard menus. We also included surveillance cameras in response to a burglary we had in less than 10 days after the grand opening, and have since kept the business safer than ever before."
The business, which attracts customers of all ages, also hosts public events like birthday parties, live music, and arts and craft shows.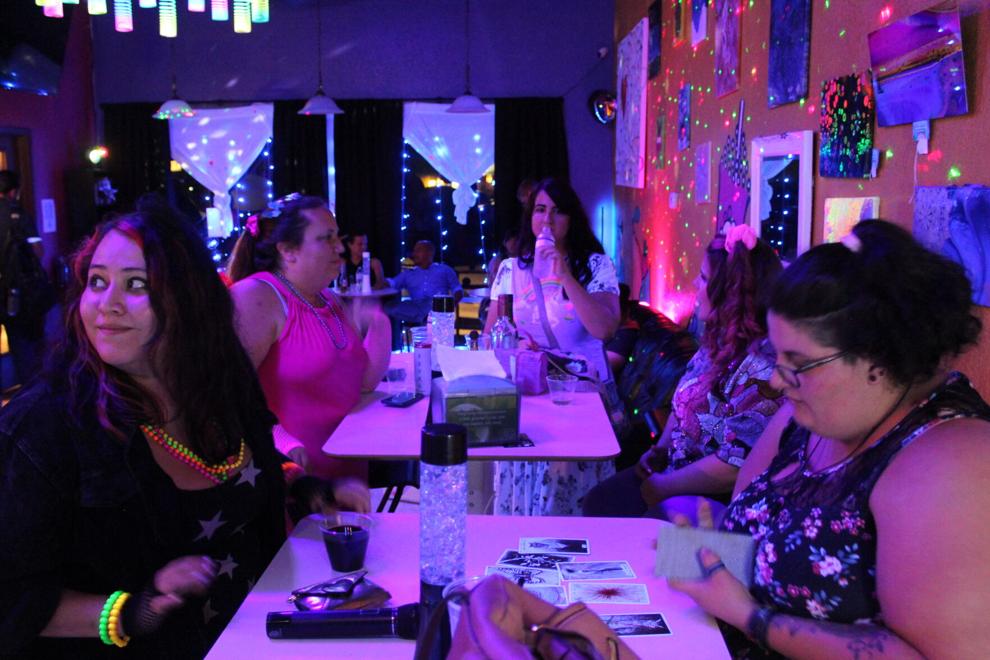 "During Covid, I had to coach myself through that," Davis said. "Some days were harder than most during the shutdown, like how will I pay for rent, electricity, and replenish inventory with fresh products to get by?"
Once Teas Days was back in business, she was determined to adapt to economic realities.
"Being adaptable and flexible is super important," Davis said. "If not, then you are resisting any type of change completely."
An events-based Facebook group administrator, Rose Panik, offered a helping hand. Founder of Suncoast Young Singles, Friends, & Adventurers, Panik said she and her group administrator, Brandy Decker, were searching for an events venue.
"Brandy and I were looking for a local venue that wasn't too crowded and would let us manage the karaoke events," Panik said. "Our first successful event was the 1980s-themed karaoke night at Teas Days — August 7, 2020. Everyone had so much fun dressing up, singing and supporting Teas Days. Charisma has been so great to work with, always letting us host our biweekly karaoke nights. I am grateful to help support a business of a young entrepreneur."
The biweekly karaoke nights at Teas Days, have attracted new customers to the lounge.
"I am so beyond blessed to have come across Rose Panik and Suncoast Singles that have helped me in keeping the business flowing," Davis said. "I do not know where Teas Days would be without them."
For regulars like Sullivan, Teas Days has much to offer.
"It is a breath of fresh air being here because it is different, and boba tea is already hard to find in the Sarasota area even though it is very popular," she said. "I found it by accident actually, a friend of mine and I were just walking by and it just seemed inviting and we went in. Did not disappoint."
CHECK IT OUT
Teas Days, 6517 Superior Avenue, Sarasota. 941-312-5192, thebestboba.com. To host an event or book a party, email Charisma Davis at teasdaysboba@gmail.com. You also can check out her social media platforms: Instagram (@teas_days) and her YouTube channel 1 Day At A Time With Charisma.