If it seems counter-intuitive to think of admiring your garden at night, that's because the standard approach to garden design relies on color for its beauty. Whether it's bold, primary color or the varied greens of leaves, most gardens rely on sunlight to make a visual impact.
At this time of year, we have fewer sunny hours to enjoy the colors we usually associate with our gardens. But in our sub-tropical climate, we can enjoy gardens virtually year- round, day AND night. So why not take that into account by designing a section of your landscape that shows its unique beauty at night. How? By choosing plants for their white or silvery hues— those that capture and reflect the moon and other ambient light. Such choices offer added enjoyment as you spend darker evening hours outdoors.
For inspiration, visit the Moonlight Garden created by Mina Edison with the design assistance of famed landscape designer Ellen Biddle Shipman at the Edison and Ford Winter Estates in Fort Myers. While the Estates are best known because of the famous inventors they are named for, visitors also are  enthralled by the amazing gardens that surround the property.
Mina was determined that her love of gardening would be fully represented at this winter getaway home. Lovely in daylight, when most Estates tours take place, new garden dimensions come into focus in the Moonlight Garden section after sunset.
HOW IT HAPPENS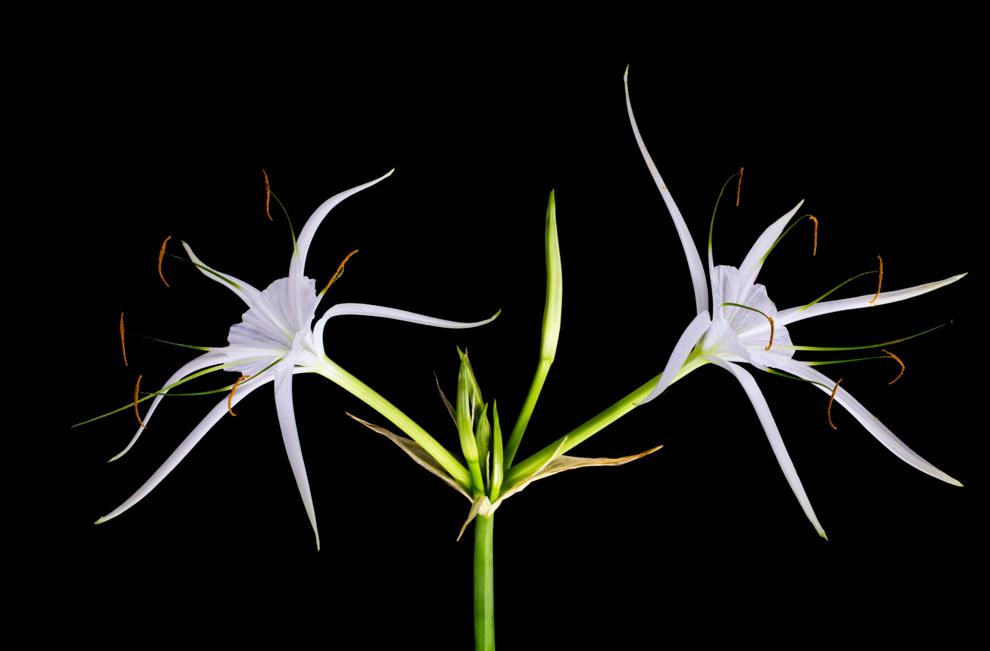 A brief science lesson will help explain why only certain plants will show their beauty at night. With low ambient light, such as moonlight or landscape lights, human eyes see mostly shades of gray and white. Greens and reds show up as black, so at night, we don't distinguish many of the colors that daytime gardens typically display. Taking this into account, choose plants featuring silvery or variegated leaves and flowers that are white to create a garden to be enjoyed after sunset.
A full moon emits light equivalent to that of 100,000 stars. During waning moon phases and in locations where obstructions limit the moon's rays, use strategically located landscape lights. Experiment with lighting types to suit the space and desired effect — solar or electrified, fixtures aimed up or down, or string lights strung across the space.
Avoid intense brightness, remembering that the desired effect mimics the subtlety of moonlight. Positioned within a cluster of leaves, lights can cast a lovely shadowy effect. The addition of landscape lights allows you to enjoy your garden even when clouds or structures hide the moon.
ADDED ELEMENTS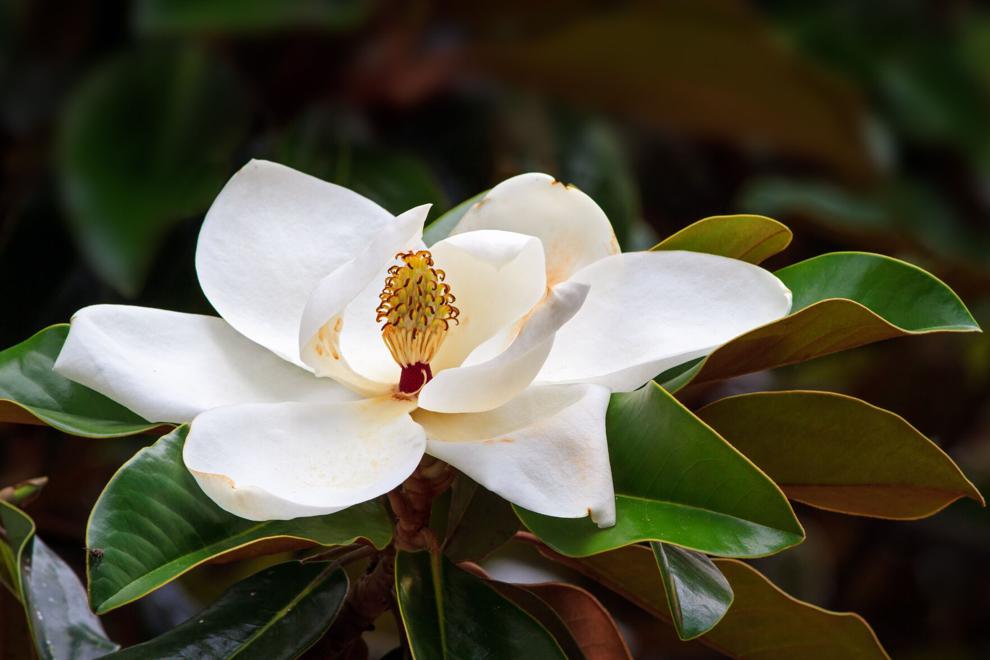 Two other elements can add to the appeal of the evening experience. The first is a water element, such as a pool, pond or open bowl fountain. The reflective quality of water will amplify available light, and water movement creates delicate sound. The second element is fragrance, achieved by choosing scented plant varieties. Some plants only emit scent in the evening, targeted at attracting night creatures seeking their pollen.
Another benefit of a moonlight garden is that your relative inability to notice weeds means you are more likely to relax. Many gardeners are conditioned to the mantra "see a weed, pull a weed," so are more likely to simply enjoy the garden when weeds fade into the shadows. Ideally, the moonlight garden will be sited where you have seating from which to view it, or along a path you can stroll.
PLANTS TO CONSIDER
There are many suitable plant options that thrive in our climate and have the appropriate coloration. Try for a mix of perennials – plants that will endure more than one year – and annuals – those that you may swap in and out as seasons change, all available locally, including at the Edison and Ford Winter Estates Garden Shoppe.
Chances are, you won't have a space like Mina Edison's available. Your moonlight garden can be just a sliver of space - in a yard or a lanai, in-ground or created by a grouping of pots. Wherever you choose, the point is to create a spot for relaxation and enjoyment of nature in the evening as you look down at your garden and up at the stars. You might even feel inspired to start humming… "By the light, of the silvery moon…".
Joyce Laubach of Punta Gorda is a Florida Master Gardener, volunteering for the Charlotte County Extension Service. She is also a PGI Green Thumb, and a committee member of the Punta Gorda in Bloom initiative.
Debbie Hughes is the Horticultural Director of the Edison and Ford Winter Estates and was the subject matter expert for this article.
Learn more about Florida gardening
For Florida specific gardening information, your best source is the University of Florida's Institute of Food and Agricultural Sciences, www.sfyl.ifas.ufl.edu/charlotte.
The Charlotte County Extension service sponsors many services and events, including the Master Gardener program. Questions can be posted on their Facebook page @CharlotteMGLifeline.
Upcoming: Master Gardener Plant Expo – 9 a.m.-1 p.m. Saturday, Nov. 20, at 1120 Centennial Blvd., Port Charlotte. Plants for sale, raffles, rain barrels, workshops, food trucks and demos.
Visit a moonlight garden