So it's your first trip to a brewery.
Many people find the prospect of visiting a brewery for the first time rather daunting. Perhaps you've been drinking a favorite brand of beer for years and don't know what else you might like. You enter the taproom to see a board filled with choices of fresh beers, all with funny names. You don't have a clue what to do and might be too shy to ask what to do next.
It can be intimidating … but it doesn't need to be.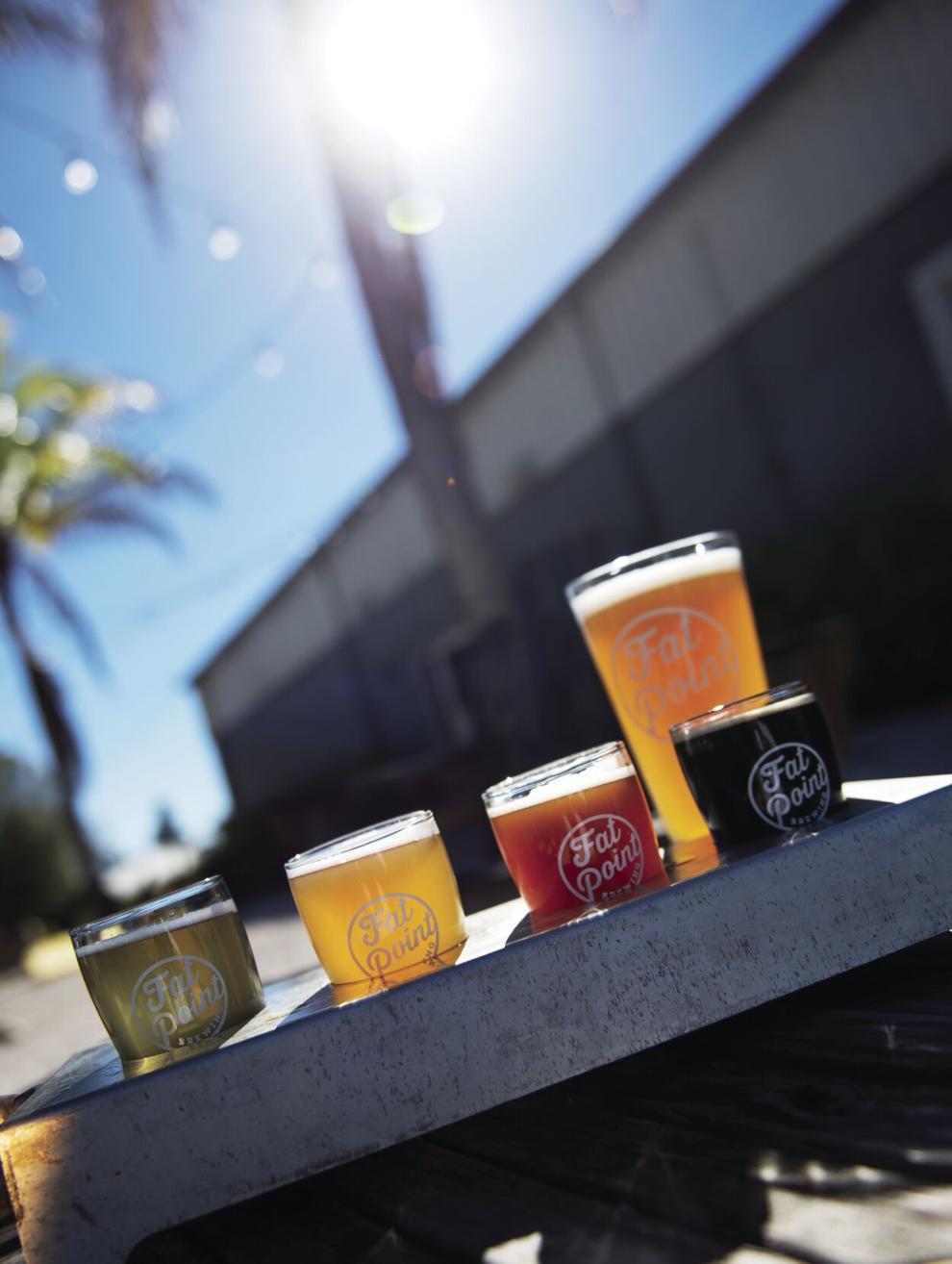 What most people might not know is Jessy Abbate actually started out as a server at Fat Point Brewery. Through her hard work and perseverance,…
All you need is a few good questions, and the answers will lead you to a beer that will taste great, almost tailored to your taste buds. You may find some that you won't like at all, and there's nothing wrong with that. According to Head Brewer Jessy Abbate of Fat Point Brewery in Punta Gorda, "that's why we make so many styles of beer."
Let's pause and try to make a long story short. Beer results from mixing a basic combination of grains, hops, yeast and water and cooking it, fermenting it and packaging it for consumption. The variants in both type and style of beer, and in flavor, all depend on the exact combination of ingredients. More of this, and less of that all come together to form different flavor profiles. This is why there are enough types and styles to make your head spin. It's also the reason beer is a multi-colored product.
Alcoholic content results from the yeast taking available sugars from the grain and other ingredients and converting it to alcohol and carbon dioxide. The more sugars available, the higher the alcohol content, which measures alcohol by volume, or ABV. A light beer is somewhere around 3-4 percent ABV, and the range up from there, depending on the ingredients used. Most people drink a beer in a 5-7 percent range.
Every brewery develops a group of beer products that they are best known for. These are usually referred to as core beers. "Here at Fat Point, we have some award-winning core beers," Abbate said. "Our oldest is Big Boca, a pleasant ale that is smooth and crisp. Hoppin Harbor is our tropical pale ale, whose hops give it tropical notes of mango, orange and lime. Cape Haze is our fruited wheat beer, actually brewed with pineapples and passionfruit. We have seasonal beer in our lineup as well, which might change from day to day."
So how do you find your favorite? "Just ask," Abbate reminds us. "Bartenders are not just here to pour a beer, but to educate about the beer as well. There needs to be some interactivity."
More often than not, if you're a first timer at the taproom, the bartender will ask you to share your preferences and then offer samples of beers they think might suit your tastes. Through this process, you will be able to identify the type and style of beer that fits you exactly. There is not a right or wrong to what you think tastes good. "It is completely a matter of the customer's palate, which is why we offer so many choices," she shares with a smile.
Once you've determined your best choice after a bunch of small samples, you might settle into a pleasant discussion with your friends. Now that your choice is in front of you, you might sneak a look at the menu board and wonder about all the beer choices. Who in the world is creating all these? That's where brewers like Abbate show their skill.
"As a brewer, I am not limited to the choices I can make with all the ingredients," she said. "We can take a basic recipe and add some fruit, or spice, or vary up the recipe to create a new beer. Take, for example, our Great White Stout Optical Illusion. It has all the roastyness of a stout but with completely distinct color other than the traditional dark brown. We also have a new Wit beer that will be easy to drink, with orange peel, chamomile and grains of paradise for flavors."
Experimentation is the name of the game. New beer types come from a pool of the brewer's general knowledge of flavors and what the ingredients will do together. Brewers usually test out new flavor combinations in small batches before they go into full production. "These small batches will become mainstays if the flavor combinations work out as expected. If they do not, I set them aside. We won't tolerate substandard beer," Abbate shared. "We want to exceed expectations here at Fat Point. There can be many reasons a beer might miss the mark, be it a critical ingredient, some bad yeast or a piece of brewing equipment might fail. Those never make it to tap."
While a brewery with a taproom will feature their own beers and perhaps even a few from several other breweries, they realize not everyone is a beer person. Many tap rooms also offer soft drinks, hard ciders and a wide selection of wines. Their goal is to provide some space for the community to gather. People sitting around the grounds or in the taproom having their beverage of choice and sharing some great food with their friends is part of what the brewery community is all about.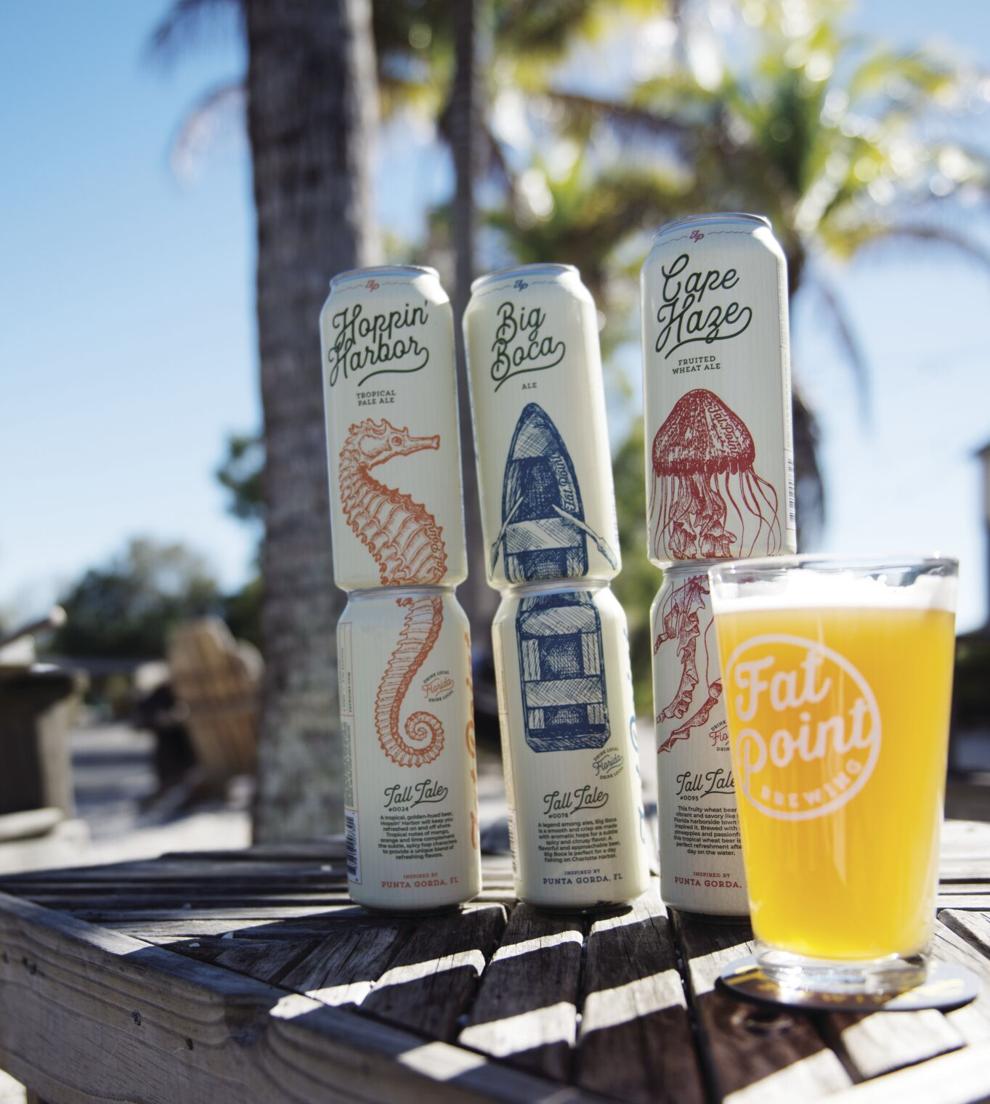 And it need not stop at the brewery's taproom. Many breweries feature their own beer packaged in cans in four or six packs to enjoy at home. You can also get a growler full of tap beer to take with you to your next event. Fat Point's cans carry a nautical theme and are quite attractive as they stack on the shelf. "We follow a nautical theme here," Abbate commented, "as we try to remain true to doing things local and supporting the community as it is on the boat, the beach or the brewhouse."
As you finish your selection, you may be thinking that you've found your new favorite. Or it might be time to try a different brew. If so, no problem! There is nothing wrong with your taste buds. Patrons need to realize that there is no shame in asking about the beer you want to taste, and there is equally no shame in simply not liking the selection. The only shame would be to miss the experience of the brewer's art. And there is no one more artful than Jessy Abbate at Fat Point.