Florida is one of the fastest growing states in the country, and the mild climate is a major reason. For many, the opportunity to garden year-round is a top benefit.
Once in Florida, those with an interest in gardening quickly realize that gardening successfully requires a lot of new information about what you can grow, when, and how. 
Discover the wide range of options for not only learning how to garden successfully in Florida, but also discovering ways to connect with fellow gardeners and contributing to the beautification of the entire community.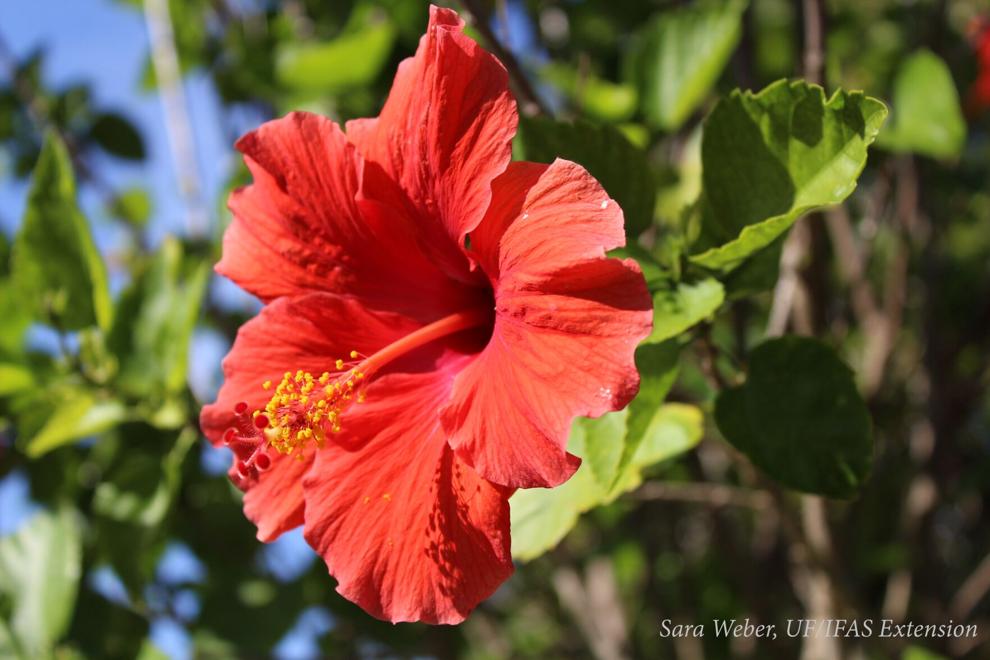 Punta Gorda has been proclaimed the Hibiscus City, and we are fortunate to have so many educational resources and programs, community gardens, garden clubs, nurseries and more in Charlotte County that expand on the theme of gardens. Whether you are new to Florida or have lived here your entire life, whether you are new to gardening or it's been a life-long passion, this article will help point you in the direction of resources in our area for any level of horticulture enthusiast.
The internet is full of information, but to make sure the information is specific to our climate and scientifically based, the University of Florida Institute of Food and Agricultural Sciences Extension Services (UF/IFAS Extension), is an ideal source to refer to. UF/IFAS is a partnership between county, state, and federal governments that provides unbiased, research based, scientific knowledge to the public. Each of our 67 Florida counties has an Extension office, including one right here in Charlotte County. UF/IFAS Charlotte County truly offers a lot, especially when it comes to horticulture!
There are many ways that you can tap into the UF/IFAS programs
FLORIDA-FRIENDLY LANDSCAPING
The Florida-Friendly Landscaping program is centered around nine principles that promote science and research- based environmentally friendly landscape practices:
1. Right Plant, Right Place
3. Fertilize Appropriately
6. Manage Yard Pests Responsibly
8. Reduce Stormwater Runoff
9. Protect the Waterfront
Tied together, these principles conserve water, reduce pollutants into our local waters, and help protect the wonderful natural resources that Florida is home to. In addition to benefiting the environment, it can benefit homeowners and HOAs as well by reducing the need for irrigation, fertilizer, and pesticides – which, in turn, saves time and money.
MASTER GARDENER PROGRAM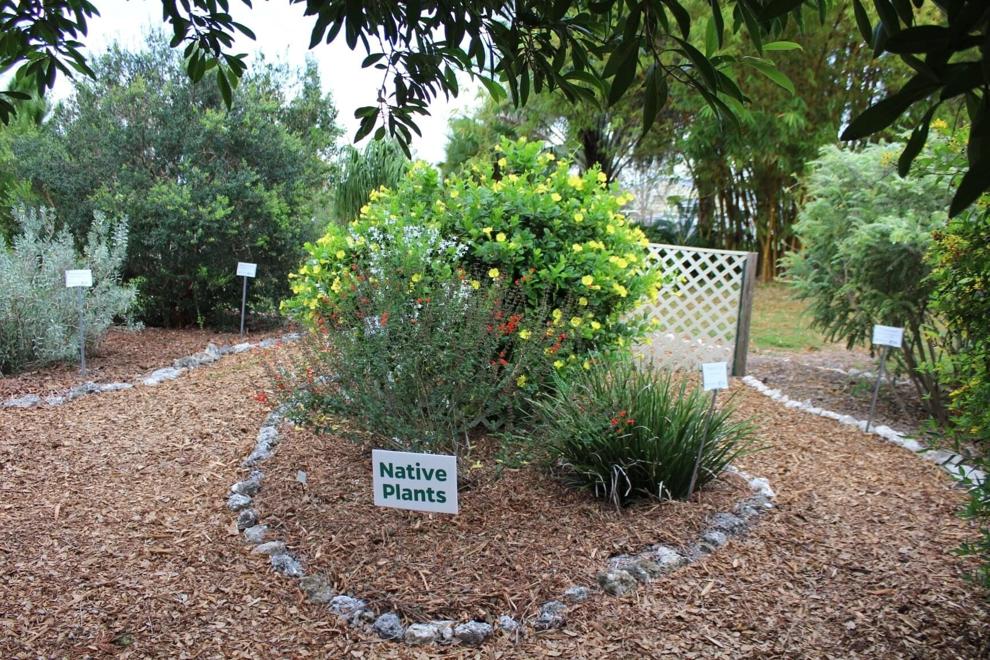 Mission: To assist Extension agents in providing research-based horticultural education to Florida residents. Vision: To be the most trusted resource for horticulture education in Florida
Florida Master Gardeners (MGs) are University of Florida trained volunteers that assist in horticultural educational efforts around our community. You will find Charlotte County's MGs at various places throughout our area ready to answer your gardening and landscape questions.
Master Gardener Plant Lifeline: Mondays, Wednesdays, and Fridays from 1pm to 4pm at Centennial Park, 1120 Centennial Blvd. Port Charlotte, 33953
Demonstration Garden: Master Gardeners are available onsite every Tuesday from 8am – 10am, 25550 Harborview Rd., Port Charlotte. The demo garden is open to the public from dawn until dusk 7 days a week.
Home Depot, Punta Gorda and Port Charlotte: 3rd Saturday of the month 9 – 12noon
Englewood/Charlotte Library: Tuesdays from 10am- 12noon
Mid-County Regional Library: Thursdays from 1pm-3pm
Punta Gorda Library: 2nd Wednesday of the Month 11am-1pm; plus a special, presentation formatted clinic on the 3rd Tuesday of the month at 2 PM, October – April, with a different topic featured each month. To learn more about the Master Gardening program - Florida Master Gardener Volunteer Program - University of Florida, Institute of Food and Agricultural Sciences (ufl.edu). This site includes information about applying to enroll in the MG training program, which will kick-off a new class of trainees in early 2022.
Rain Barrels: These are a great way to help conserve water while also saving money on your water bill. A 1,000 square foot roof can provide approximately 600 gallons of water in one rainstorm – that's a lot of water! The rain barrels sold by the Extension are 55-gallon upcycled blue drums, each equipped with a water spigot and overflow. Multiple barrels can be attached to one another for even more rainwater harvesting. An instruction booklet and packet of Florida Friendly Landscaping information comes with each barrel sold. The cost per barrel is $40 plus tax, a total of $42.80. Barrels can be painted to blend in with your home or decorated to be a beautiful piece of useful garden art! Want to make your own barrel? Free supply lists and instructions are also available.
Parks That Teach: A Master Gardener leads a relaxing walk along the City of Punta Gorda Pathways originally created in partnership with TEAM Punta Gorda. Guides provide information about all the flora and fauna along the way. The walks last approximately an hour and a half, are family-friendly and FREE of charge. Tours begin at 9:30am the 1st Saturday and 3rd Wednesday of each month in front of the Punta Gorda Library, 401 Shreve St.
ONLINE SERVICES
Do you prefer to learn right from the comfort of your own home? There are plenty of options for at-home learning as well. Check out this website: Charlotte County - UF/IFAS Extension (ufl.edu). You can also email gardening photos and questions anytime to charlotte@ifas.ufl.edu.
Or look for these organizations' Facebook pages:
University of Florida/IFAS Extension Charlotte County 
UF IFAS Charlotte County Florida-Friendly Landscaping Program 
Charlotte County Master Gardener Plant Lifeline
Upcoming event Information: UF/IFAS Extension Events | Eventbrite Check here to find the latest information about the various seminars, plant sales, and special events sponsored by the Extension Services.
CONNECT WITH OTHER GARDENERS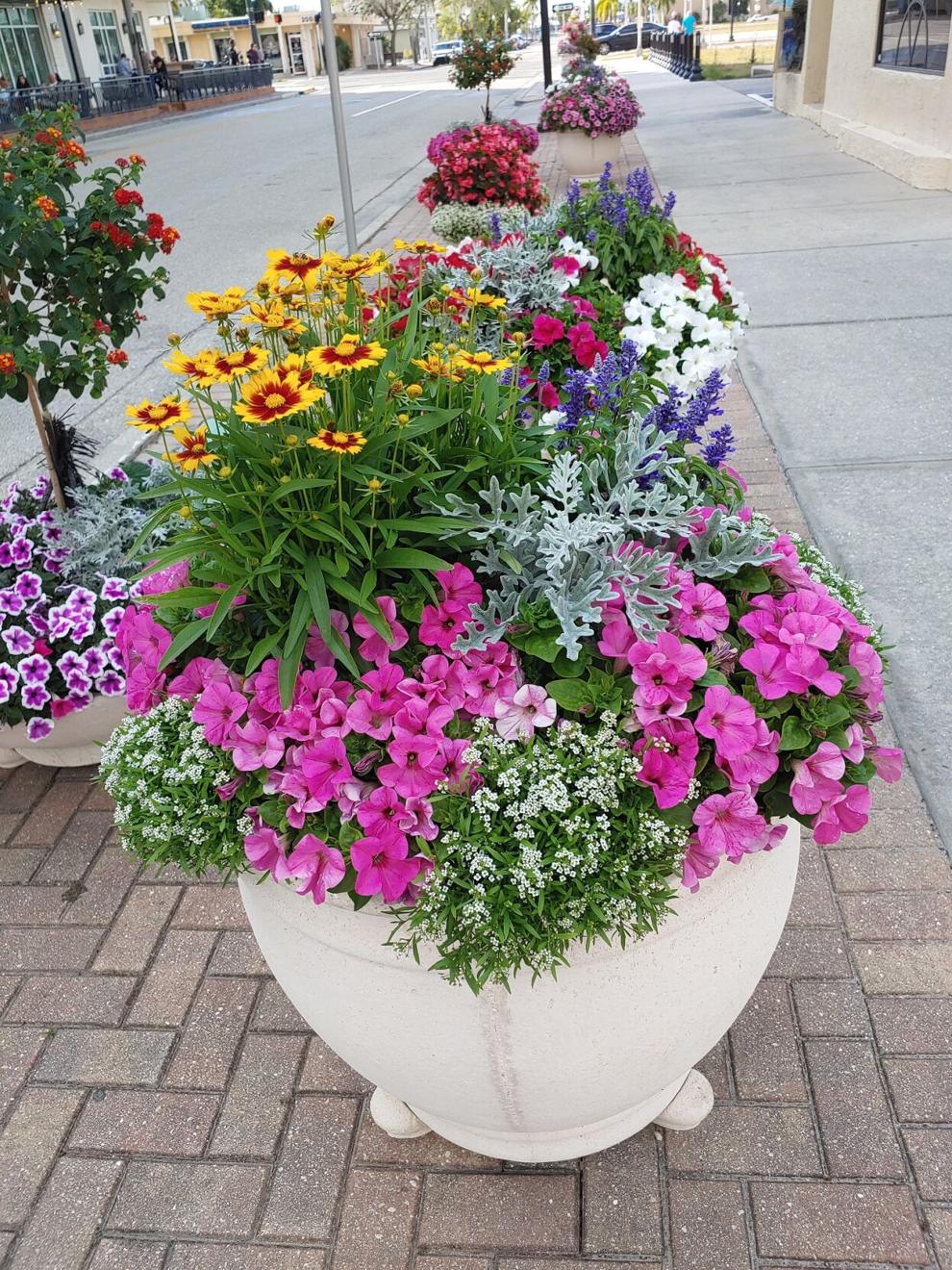 Explore the many local non-profits focused on gardening …
Gardeners tend to be a friendly bunch, eager to share their accomplishments, seek advice to address their problems, socialize with fellow gardeners and give back to their communities. You can search via your computer and dig in your garden for hours, but why not achieve even more enjoyment by getting involved in a garden related group and volunteering in a way that benefits your community's appearance and vitality.
Here's a list of some additional opportunities to learn, volunteer and engage with fellow garden lovers in our area. All will welcome inquiries and be happy to describe in detail the opportunities they offer. Whatever amount of time you may have to volunteer, and no matter your level of ability, there are ways that you can assist one of the many non-profits listed here. It's a matter of finding the opportunity that most appeals to you. Even those of you who don't consider your thumbs green can help with things such as newsletter writing, Facebook or web postings, mechanical skills like irrigation repair or other support functions.
Peace River Botanical & Sculpture Gardens: This is a vibrant volunteer hub and cultural center for Southwest Florida. No matter your background or skillset, there's a volunteer position available for you. And when you need a place to relax in nature and experience world class sculptural art, there's no better place to visit on your own or with family and visitors. It's a unique outing where you can walk the attractively planted pathways and check out the recently added Butterfly House. Gardens Aglow represents an evening opportunity to experience the gardens lighted for the holidays. This event takes place December 10-12, 17-21 and 27-28. Check their calendar for numerous special events throughout the season. peacerivergardens.org
PGI Green Thumbs: The PGI Green Thumbs is a non-profit volunteer organization. Their mission is to enhance the green spaces of our community with special focus on the city's Punta Gorda Nature Park at Aqui Esta and Bal Harbor, providing a place of beauty, education and tranquility for citizenry and visitors. Volunteers typically garden in the park on Friday mornings and are happy to answer questions.
Upcoming: "Talking Plants" free talks in the park. Orchid Growing is 9:30 a.m. Jan. 14; Bromeliad Growing is 9:30 a.m. Feb. 11. www.PGIGreenThumbs.org
Port Charlotte Garden Club: Established in 1957, the club meets on the second Thursday of months September through May at 9:30am, at the MacDonald Hall of the First Presbyterian Church, 2230 Hariet Street, Port Charlotte. Programs are always educational, either with a speaker, a demonstration, or an interactive activity. Horticulture techniques are shared with the "Plant of the Month" feature. All are always welcome to meetings. Member community service activities have included tree planting, garden tending, and school education programs. The annual "Garden Extravaganza" sale takes place on March 26 at the Port Charlotte Beach Pavilion. www.portcharlottegardenclub.org
The Punta Gorda Garden Club: an active group of 90+ members, has been vitally involved in promoting beautification, conservation and education in the community for over 70 years. They have created and maintained several public garden spaces, presented a wide range of educational programs, donated generously to environmental organizations and funded higher education scholarships for local students. Club members strive to enhance the beauty and livability of this lovely city on the harbor. The club will host their Holly Days Garden Tour on Dec. 3 and 4, raising funds to support their philanthropy. They meet monthly at the Peace River Baptist Church, 478 Berry St., Punta Gorda. www.pggc.org
Punta Gorda in Bloom: This local affiliate of the national America in Bloom organization, was formed under the auspices of TEAM Punta Gorda in 2019. The group is dedicated to the beautification of downtown Punta Gorda. The beautiful pots and plantings added along Taylor St. and Marion Ave. downtown were funded by the Alan and Barbara Schulman Foundation and planted by dozens of citizen volunteers, who also provide ongoing maintenance and updates. PGIB was honored in October 2021 with a first place win in the AIB national People's Choice Video Award, with a video depicting the early beautification efforts. www.PuntaGordaInBloom.org
Punta Gorda History Park Gardens: The gardens surrounding the History Park were restored in 2018 to enhance the experience of visitors who walk the park and attend the Sunday Farmer's Market. Hundreds of colorful plantings are updated yearly in December to set the stage for the winter season and the year ahead, funded by the Alan and Barbara Schulman Foundation and planted and maintained by dozens of volunteers. The Park features many perennial blooming plants, dozens of hybrid Hibiscus, naturalized Orchids in trees, specimen tropical trees, bushes, a butterfly garden and a historic jail cell. 501 Shreve St., Punta Gorda. https://bit.ly/2Y1LjEO
Community Gardens: The goal of the community gardens program, located throughout greater Punta Gorda, is to establish gardens that allow citizens the space to grow their own vegetables. The largest of the gardens is at the History Park, operated in collaboration between TEAM Punta Gorda, the City of Punta Gorda and the Master Gardeners. For more information, go to www.TEAMPuntaGorda.org. To be added to the waiting list for your own garden plot, email team@TeamPuntaGorda.org.
Sara Weber is the Florida-Friendly Landscaping™ Specialist for University of Florida IFAS Extension - Charlotte County. She teaches workshops and classes on environmentally friendly landscaping and gardening practices. To ask gardening questions or to find out about upcoming events email sara.weber@ufl.edu.
Joyce Laubach of Punta Gorda is a Florida Master Gardener volunteering for the Charlotte County Extension Service. She is also a PGI Green Thumb and a committee member of the Punta Gorda in Bloom initiative.