Can't eat bread, spaghetti, cupcakes or gravy without experiencing headaches, stomach cramps or a sick feeling? Ever feel so tired you need a nap after your nap? There's a good chance that your digestive system can't tolerate gluten, a group of seed storage proteins found in grains like wheat, barley, rye and triticale.
There are many possible signs of gluten intolerance or sensitivity, including bloating, diarrhea or constipation, abdominal pain, headaches, feeling tired, skin problems, depression or anxiety, unexpected weight loss, iron deficiency anemia, various auto-immune diseases, joint and muscle pain, leg or arm numbness and brain fog.
While some people experience mild reactions, others may suffer severe physical and mental difficulties, leading to a diagnosis of celiac disease (also known as sprue or gluten-sensitive enteropathy), an incurable autoimmune disease that mainly affects the small intestines and may cause more serious complications like cancer or diabetes. Treatment is fairly simple. Change your diet.
It's all about adaptation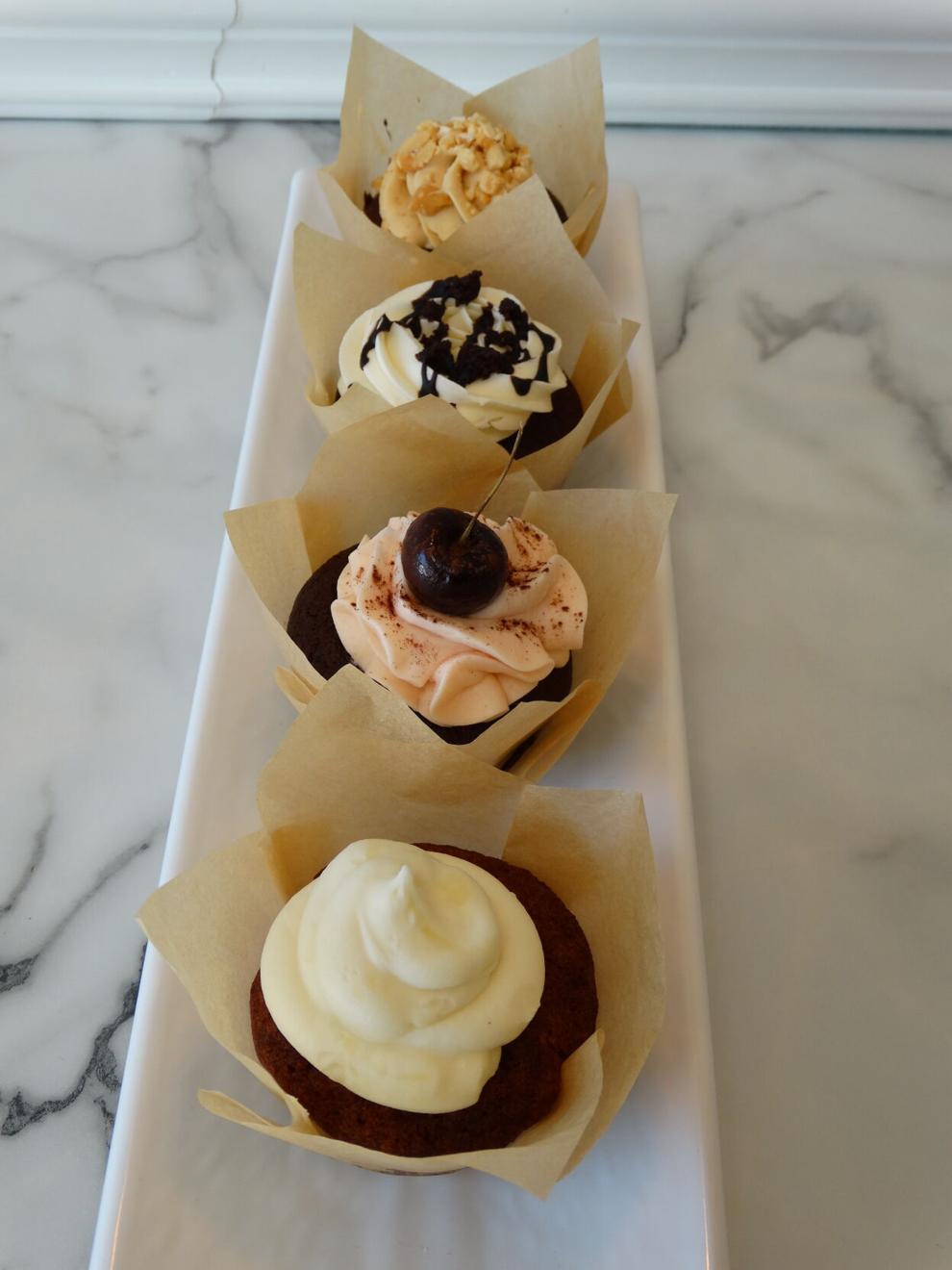 Susan Weber, owner of Simply Susan's Kitchen, a completely gluten-free cafe in North Port, was shocked when she was diagnosed with celiac disease 15 years ago. Since symptoms are different in each patient, it can be difficult to detect, and she didn't think she had the symptoms of celiac.
"A lot of people have it, but don't know it," she commented. "The effects depend on how much you digest. And everyone is different."
Information on celiac was limited then, so Weber began to research what to do to improve her life.
The first, and most important, element of her new healthy lifestyle involved strict dietary restrictions to eliminate all gluten. And that's not easy. It includes paying careful attention to your food selections and the ingredients in recipes as well as their nutritional content.
There's the obvious gluten offenders, like breads, pastas, cereals, pancakes, waffles and baked goods, but it's also incorporated as thickening or binding agents, flavoring or coloring in imitation meat and seafood, hot dogs and other processed lunchmeats, salad dressings, sauces (including soy sauce), canned bouillons or soups and soup mixes, French fries, beverages like beer, nail polish and even candies. Watch out for those Twizzlers!
Prescriptions, over-the-counter medications and dietary supplements may also include gluten as a binding agent. Be sure to read labels of foods and drugs to determine if they contain gluten.
"Gluten-free can be challenging. You think about it and worry about it all the time. It can affect your social life and your family, but it's doable," Weber said. She noticed a difference immediately.
But even gluten-free foods may cause a problem if they were prepared or served in a setting that has not been sanitized or involved cookware or equipment that has also been used to prepare foods with gluten in them.
"I had to clean and sanitize everything in my house and get new pots and pans," Weber explained, since cross-contamination is a problem.
Weber's doctor handed her information on a low-carb, high-fat diet and it worked for her, but it was restrictive. She craved some of those breads, pastas and baked goods.
"I started experimenting, using home recipes, but with low-sugar and natural, non-artificial sweeteners, as well as almond and coconut flour," she explained. "I felt like a mad scientist!" Her husband was her official "taster."
Weber recommends you clean your kitchen and go on a shopping trip, then start learning the cooking and baking process.
If you use a cutting board to cut standard bread, and then cut gluten-free bread to eat, you will expose yourself to gluten. So be aware. And she suggests bringing your own gluten-free dishes to social gatherings.
Weber is a Clinical Wellness Coach as well as a certified Personal Fitness Chef. She's also working on additional low-carb training certifications so she can do personal and group consultations and classes to share recipes and tips with others learning to live gluten-free or just wishing to eat healthier.
"A lot of diabetics need information, too" she said. "It will also benefit those with conditions like autism, epilepsy, rheumatoid arthritis or cancer."
Finding gluten-free foods
You can purchase many gluten-free foods in grocery stores or online. Family or friends may let you taste their homemade dishes, or you can learn to make your own. But there's also a new option locally …
With 15 years of experience in gluten-free cooking and eating, Weber decided to open a restaurant that offers gluten-free and low-carb dining, take out, catering, pantry supplies and classes. Simply Susan's Kitchen opened the very day the pandemic started and had to close, but she re-opened as soon as possible.
"People are overwhelmed with how many choices we offer. Everything from A-Z and soup to nuts. If you don't see it, let us know. We'll make it for you," she said.
Try some corn/rice, corn/quinoa and veggie/lentil pastas, sandwiches, cauliflower mac n' cheese or "cauli-tato" salad, individual frozen dinners like pasta or meatloaf and, of course, cookies, cakes and other treats.
"What I want people to know? I dare you to tell the difference between gluten-free and regular dishes!" Weber said.
She was happy to add, "We have a really good following." And that's no surprise. Once you taste some of Weber's amazing creations, you'll be ready to have more!