If you're planning a day at the beach, you'll want to make sure you take everything you need to make it a very special experience. Since "planning" is the most important part, we put together some ideas to help you determine what take and some new options you might want to try.
GET COMFORTABLE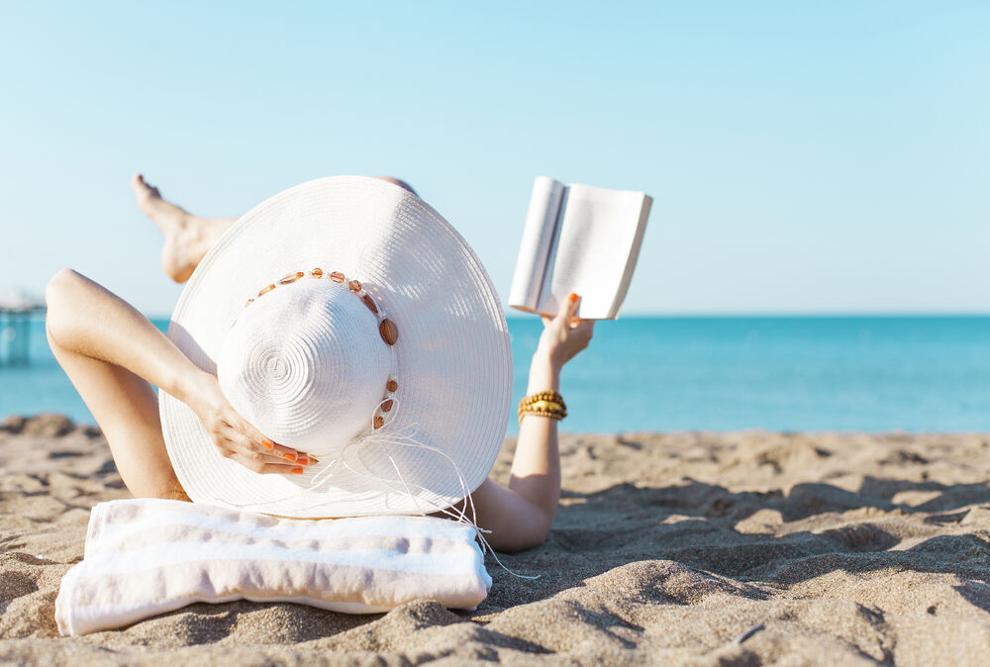 Take some foldable chairs or lounges, some beach towels or mats, a sand-resistant beach blanket with stakes, or inflatable seating like sofas, loungers, or chairs. Add foldable tables, or small portable tables, to serve food and drinks or hold your laptop computer if you want to watch a movie or get some work done.
There are now portable travel safes and lock boxes that can be attached to your beach furnishings. And that abundant sunshine can power your solar charger and Bluetooth speakers.
MATCH YOUR ACTIVITY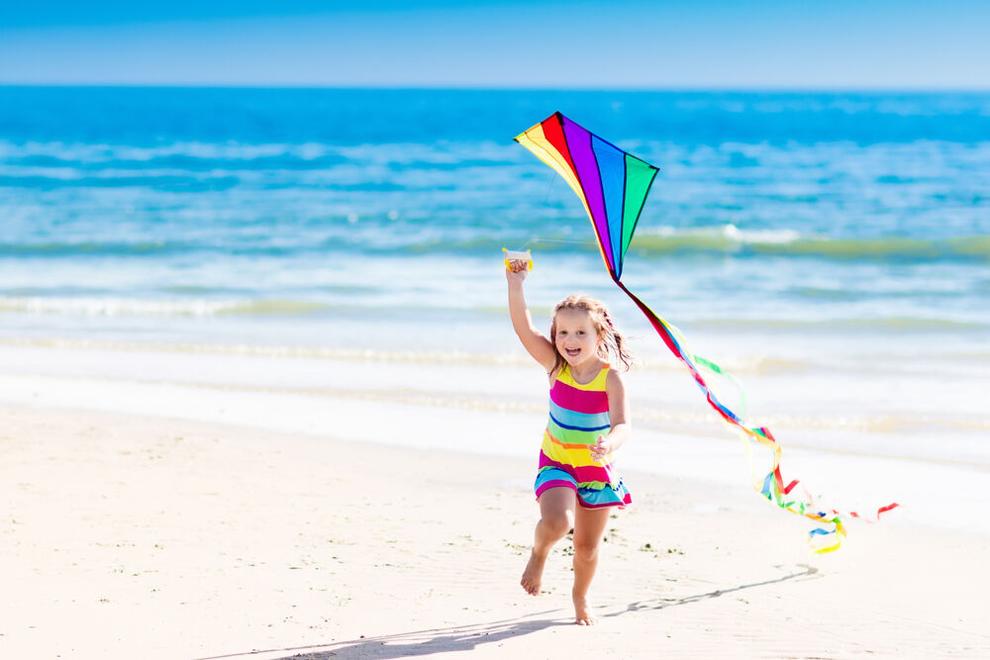 What do you want to do at the beach? Be sure to be able to pay for parking, protect yourself from sunburn or dehydration, and wear comfortable and appropriate clothing.
Consider a sun hat or visor, sunglasses, UV protective loose shirts and shorts, or long-sleeved tops and pants, comfy swimsuits, ponytail holders, and waterproof shoes or sandals.
Sun protection can also include a pop-up beach tent or sun shelter, and beach umbrellas that can be put in the sand with a "sand anchor" or attached to a chair and can even include drink holders. Some new seating options, like foldable lounge chairs and mats, also include shades.
WHY YOU NEED PROTECTION
Wearing broad-spectrum sunscreen with UVA and UVB protection is important if you're exposed to the sun, especially for a long period of time.
Local dermatologists have recommended you use a cream with 30 or 45 SPF (sun protection factor), apply it 30 minutes before exposure, and re-apply every 2 hours. Sunscreens containing zinc oxide or titanium dioxide are said to be most effective.
Depending on your planned activity, you may want to use a water-resistant sunscreen, but be sure to take sunscreen for your entire family. Lip balm with UV protection is also a good idea.
You can now purchase wearable sensors that measure your UV exposure and send info to your phone. They also measure pollution, pollen and humidity.
BABIES AND PETS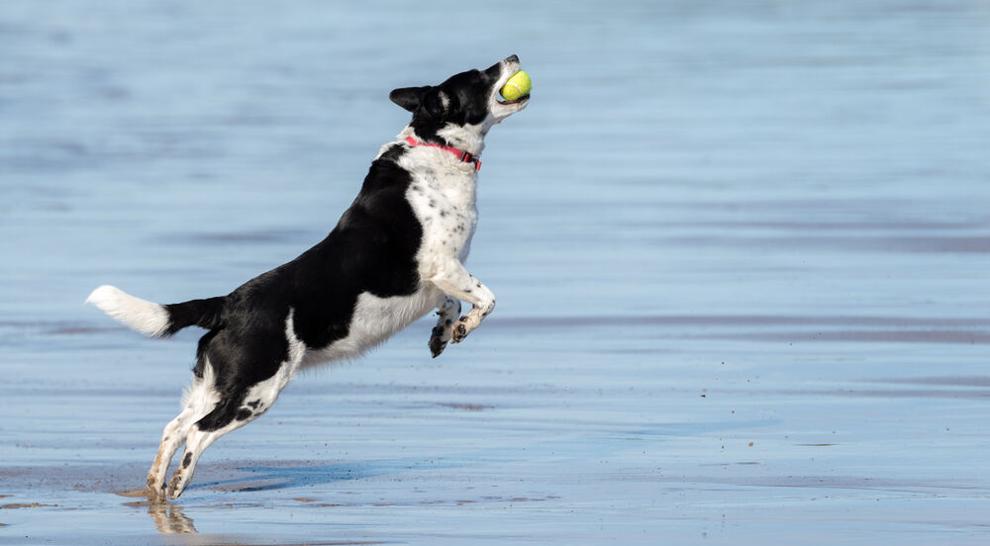 If you have a baby, be sure to remember diapers, a sun hat, baby food and beverages, and perhaps a portable infant bed and a stroller. Or, if your "child" is a furry friend and you're going to a pet-friendly beach, you should include pet gear like a travel bag that contains water, food, toys and a leash. You can also include collapsible water and food bowls, dog water bottles/dispensers, and maybe some "treats".
PLENTY OF BEVERAGES
It's important to bring plenty of water for your family or guests, but you may also want to include some other cold beverages. There are many insulated and unbreakable cups/glasses that would be perfect for the beach. There are also cup holders that can be attached to your chair, and special coasters that keep your drinks stable in the sand.
Bring koozies to keep your bottled drinks cool, and don't forget the bottle openers!
COOLERS AND CARRIERS
Always pack your snacks, food, or drinks in a cooler. There are even coolers available now with built in Bluetooth speakers! You can find "easy-carry" options like backpack coolers or use wheeled "caddies", beach carts, and wagons to help you haul all your gear.
Feel like cookin'? Bring a foldable grill to create some barbecue delights.
ELECTRONIC DEVICES
Sun, heat, and potential water exposure also create a need for special protection for your phone and other electronic devices. They now make portable solar chargers, as well as waterproof bags and phone cases, to protect and rejuvenate your portable phones, ear pods, etc. And, thermal smart phone protection bags are sink proof, heat proof, and cold proof, plus they preserve your battery.
FUN IN THE SUN
There are lots of fun and restful options for a day at the beach depending on how many people are in your group, their ages, their passions, and what activities they enjoy.
Sunbathing and Relaxing: Many beach lovers enjoy getting a tan while they lay back on their blanket, towel or lounge chair. Remember application of your sunscreen and limit your suntan time somewhat to avoid sunburns or skin damage.
Read: Enjoy some time just resting and laying back (in sun or shade) while you read that good book or magazine you brought along.
Play cards: Got a buddy that, like you, doesn't like to go in the water? Bring a deck of waterproof playing cards and enjoy a diversion from stressful thoughts.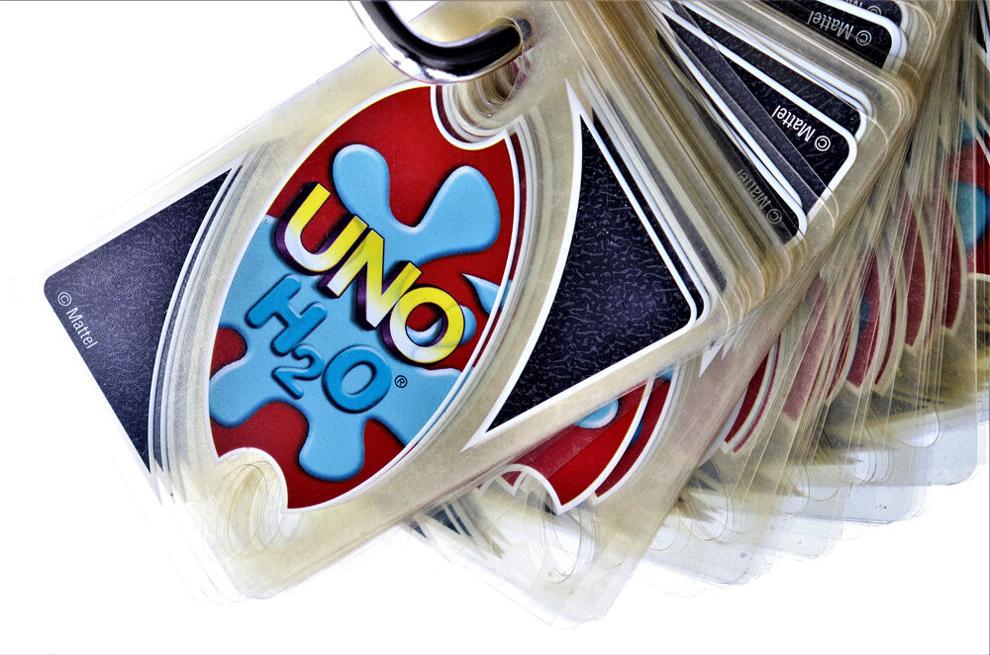 Not enough cool ocean breezes for you? Give yourself a gift of a battery operated portable fan that clips on your chair. And here's another cool idea! Get a hands-free wearable neck fan.
Take a stroll on the beach. Bring your waterproof camera to capture any special moments, and some of the gorgeous views.
Meditate: Rejuvinate while listening to the ocean waves crashing on the shore. Or listen to some music with your phone's ear pods, or your waterproof Bluetooth device.
Do yoga: You can practice beach yoga with a trained instructor at several of our local beaches. But be sure to bring your yoga mat!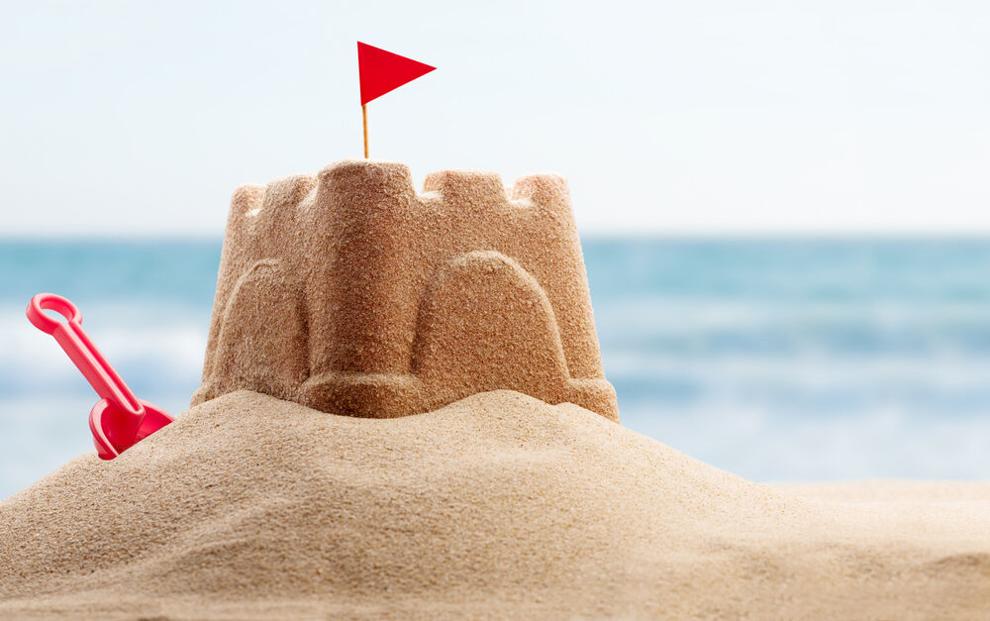 Sandlecastle and sand sculptures: Kids aren't the only ones that like to play in the sand! You'll need some tools to help you create masterpieces. Don't forget to pack some sand buckets (some are collapsible!), some small hand shovels, and maybe sandcastle molds.
Treasure Hunting: If you like looking for lost coins, jewelry, or other items, be sure to bring your metal detector and a small shovel.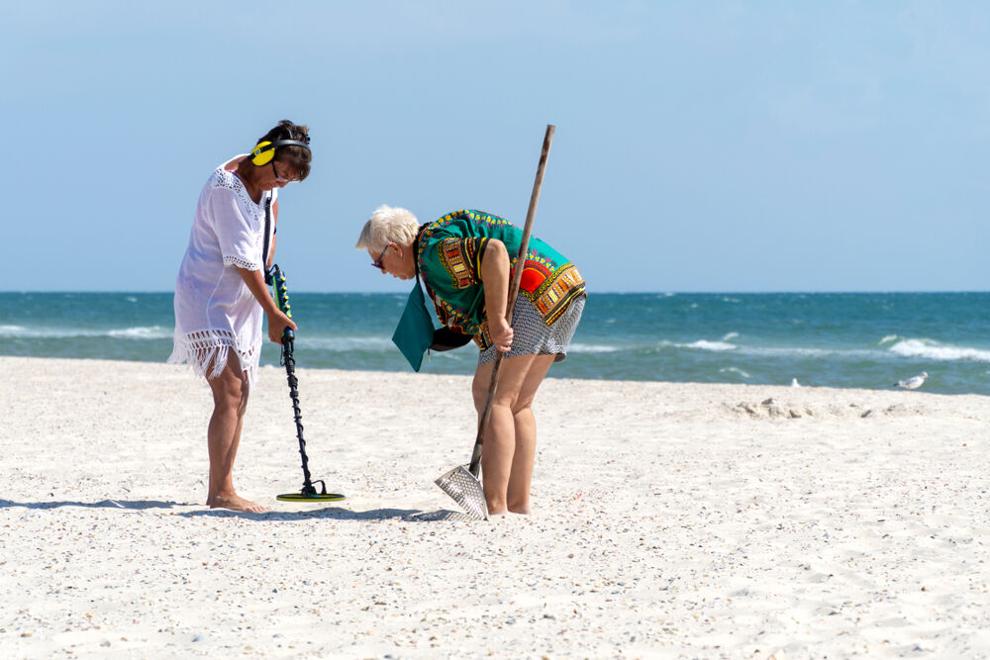 Collect seashells and shark's teeth: Consider carrying a special bag to hold them safely. You may even want to bring some cloth or paper towels to wrap them in to avoid damage.
Jump in: Go for a swim. Try boogie boarding or bodyboarding. Marvel at underwater sightings while snorkeling. Bring an underwater camera capture scenes and creatures to share with others.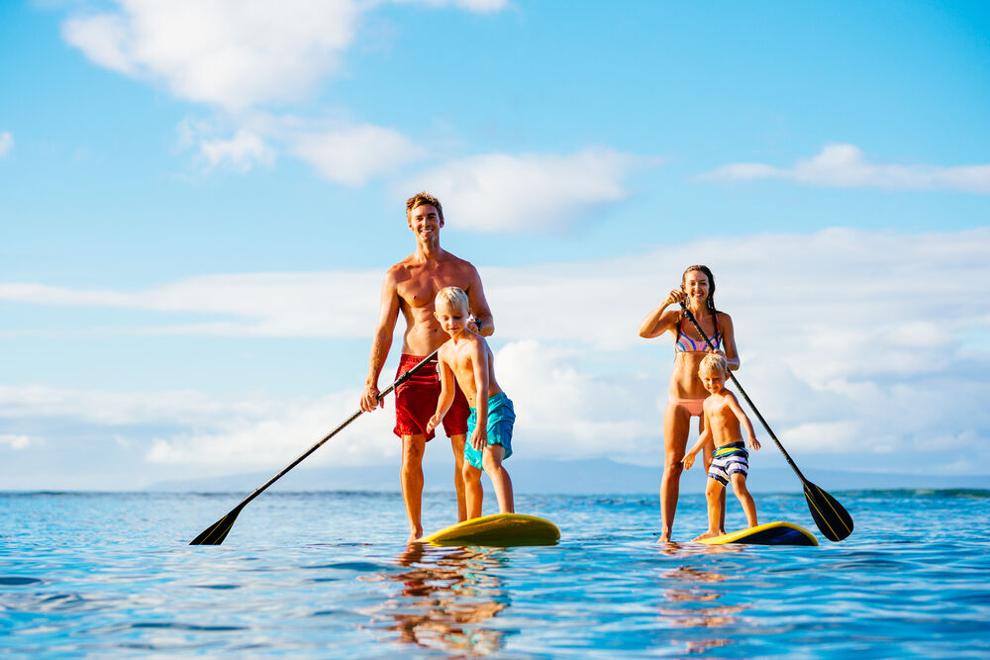 Other vessels: Standup paddleboarders and kayakers may want to wear slip-proof shoes, rather than go barefoot, for a safer ride.
Consider bringing a waterproof swimwear bag. It will keep your wet bathing suit separate from dry items when you change, or it can be used as a dry bag for electronic devices.
Fishing:  Don't forget your poles, bait, and tackle, as well as a cooler with ice. Also find out about any restrictions as well as where is safest to fish.
Game On: There are several team sports that people enjoy playing on the sand. If you and your friends and family enjoy beach volleyball, don't forget the net, the stakes (and a hammer to put them in!), and the ball.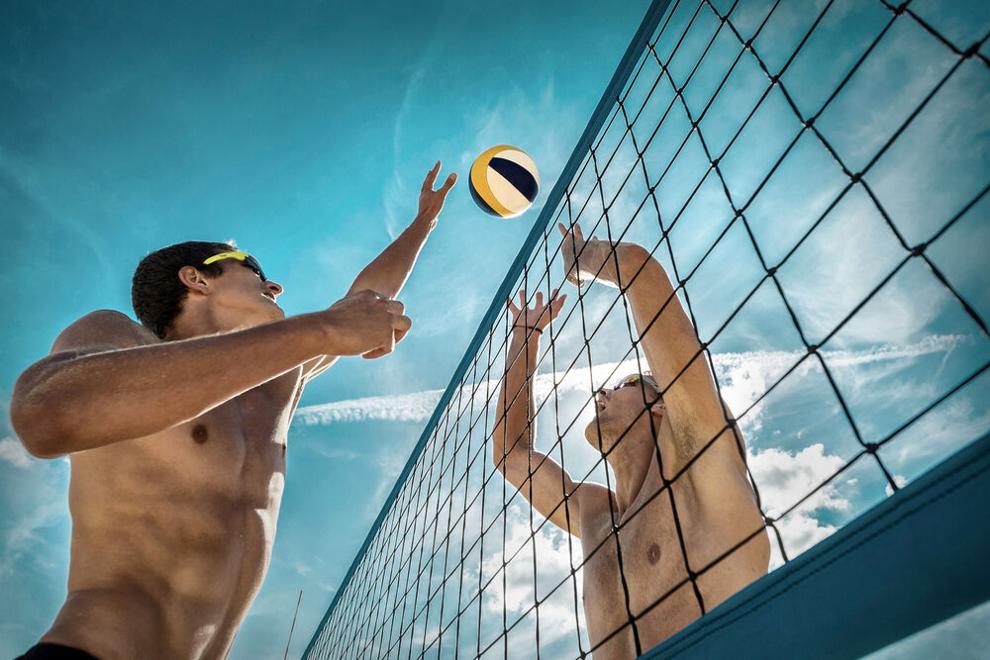 Or maybe you prefer beach badminton or one of the many paddle board games. Bring your paddles and your balls, as well as some UV protective sunglasses.
There's a foldable, lightweight canvas version of cornhole, too. You fill the bags with beach sand and empty them when you leave.
Bring sand bikes, foam toys, inflatable floating devices, or kites for even more fun.
ENJOY SUNSETS AND ROMANTIC MOMENTS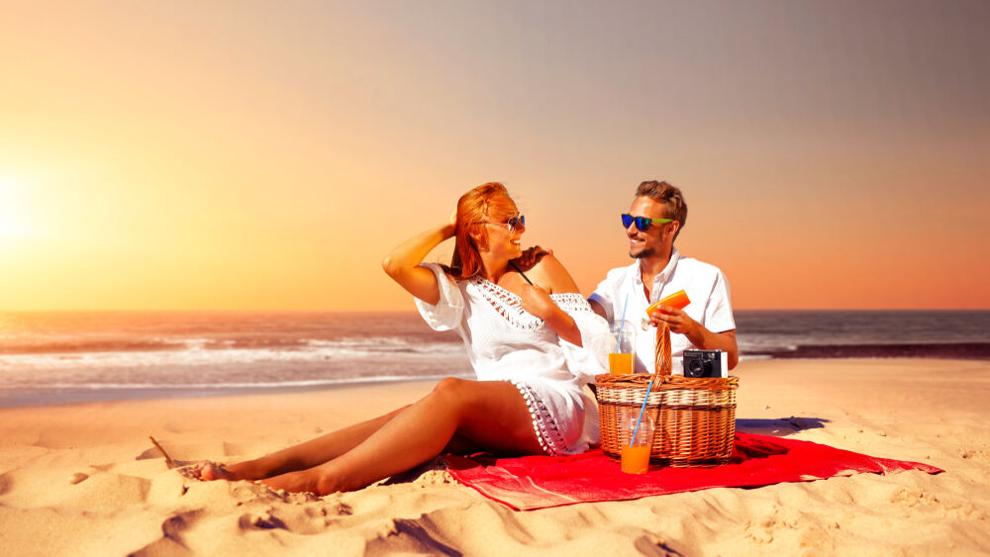 Evening waterfront views with stunning sunsets create the perfect environment for families to spend some quality time together and for couples to enjoy romantic moments. Plan a picnic, and enjoy sharing some stories, food and beverages.
Want some extra warmth and light? Bring some candles, tiki torches, or a portable pop-up fire pit. There are portable mini bonfires, too, but don't forget the matches and the marshmallows!
And beaches create a fabulous backdrop for wedding ceremonies and receptions. Talk about romance!
STAY CLEAN AND GREEN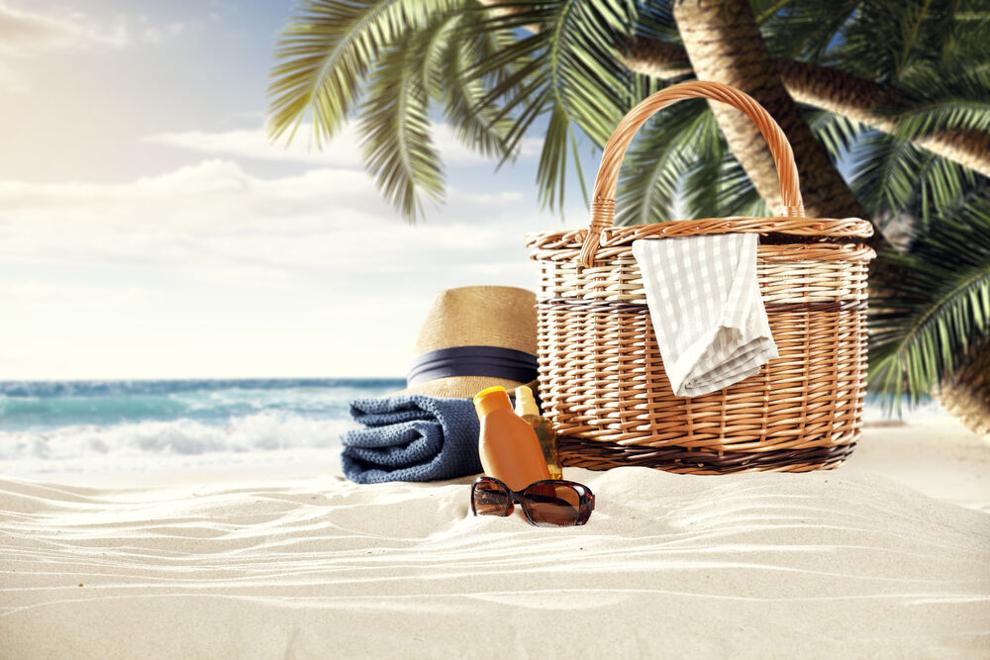 It's extremely important to keep our beaches and oceans clear of plastics and other waste products that can kill our wildlife and ruin our beautiful environment.
Always carry your gear, food, and beverages in reusable totes or picnic baskets, and utilize biodegradable paper or cardboard containers, plates, napkins, bowls, cups and straws to serve them when possible.
If you have mats, blankets, bags, or kites you should secure them with weights, stakes, or ties to keep them from blowing away in a strong gulf breeze.
And, if you have any liquids that could contaminate the water or sand, please take them home with you for safe disposal rather than dumping them.
Take home any waste, or dispose of it in beachfront trash bins. Always dispose of recyclable containers like bottles, cups, etc., or plastic utensils, in appropriate bins at the beach or at home.
Do your part to keep our beaches a real oasis, and teach your children to do the same!