I'm from a small town in Northeast Oklahoma but have always loved a fast-paced big city vacation. When it comes to a relaxing getaway, often a smaller destination offers some time to rest, relax and enjoy a slower pace. If a slower approach to travel is your thing, check out these travel destinations for a fun, slow time.
1. EUREKA SPRINGS, Arkansas - Population: 1,991 (2019)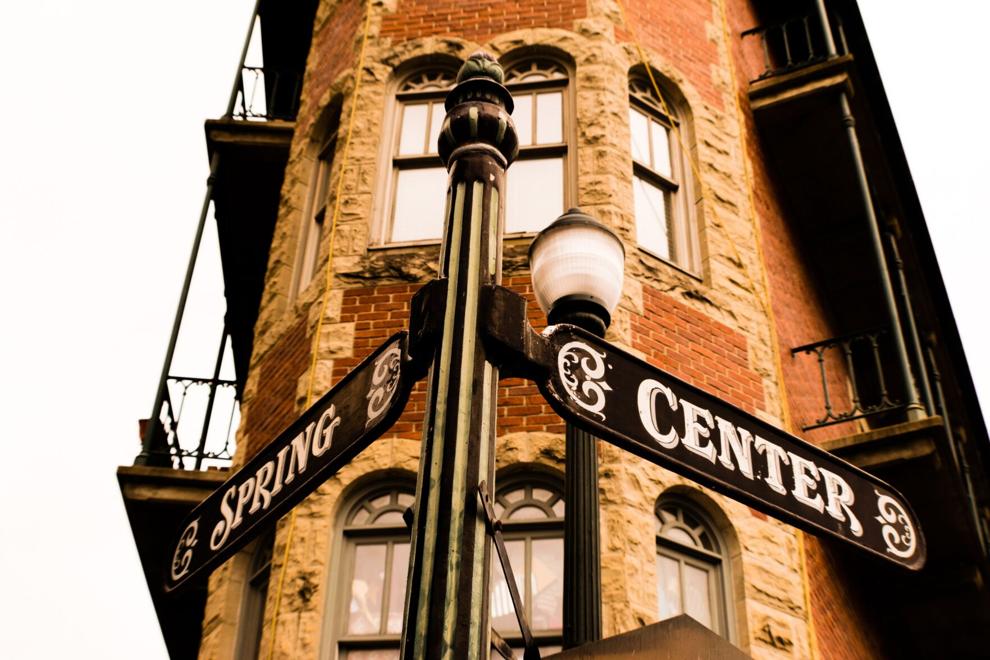 I've been a Eureka Springs fan for a longtime and it holds a special spot in my heart. It better, I was married there a little more than two years ago in a small pocket park surrounded by friends, family and dozens of blooming dogwood trees.
Hundreds of couples flock to Eureka annually to exchange wedding vows and spend their honeymoons exploring the Ozark Mountains, nearby lakes and rivers, Eureka Springs' relaxed lifestyle, and learning about the "healing waters" that put the town on the map more than 140 years ago.
Eureka is loved by foodies, bikers, art fans, live music fans, outdoor types. It's regularly voted one of American's great small-town vacation destinations by many nationally recognized travel publications including USA Today, which includes the Ozark Mountain community on their list of "most picturesque small towns" in America.
Incorporated in 1880 in Northwest Arkansas, Eureka Springs offers the charm of Victorian-era hotels, cobblestone streets lined with unique shops filled with handmade Ozark crafts, fine art galleries and a bevy of dining casual and fine options. Looking for a good Mardi Gras party? Eureka has a great one. Go to EurekaSprings.com to plan accommodations and to check out their long list of music, food, biker and wine festivals.
Favorite memory: I'm a newlywed, but I'm not an old idiot. Getting married is the only answer.
2. BRANSON, Missouri - Population: 11,416 (2019)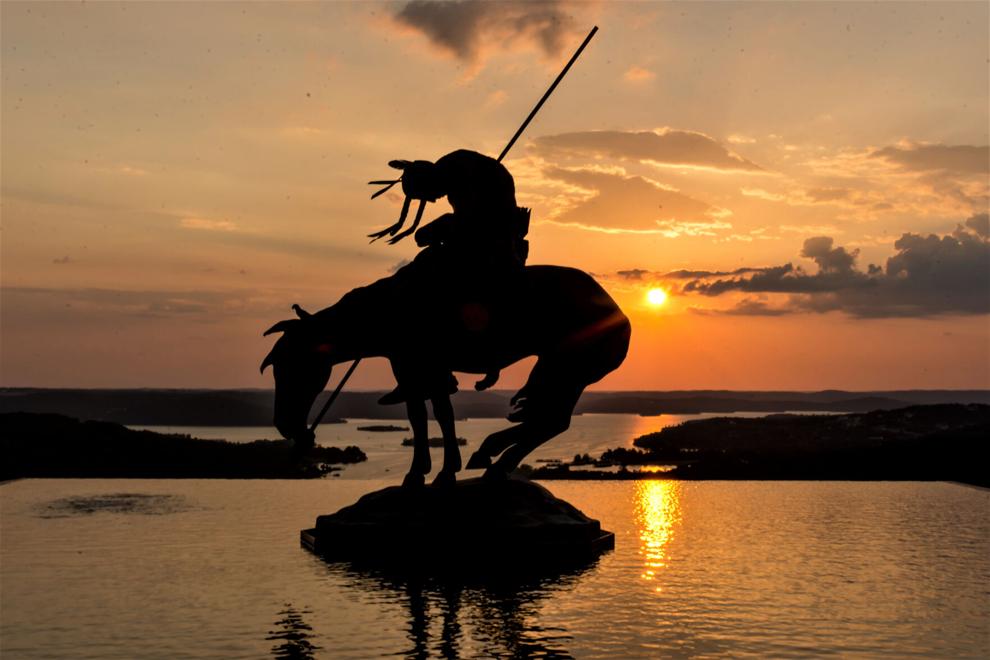 I miss Branson. I was lucky enough to cover Branson-area entertainment in the city dubbed the "Live Music Capital of the World" for more than a decade. With dozens of theaters, more than 100 live music and comedy shows, thousands of acres of Ozark Forest and trails to hike, trout filled rivers and three man-made lakes perfect for boating, fishing and watersports. Branson offers a lot.
Just about an hour north of Eureka Springs, Branson provides opportunities for family fun. Like a terrifying roller coaster ride? Silver Dollar City, Branson's 1880s themed amusement park, is always a top pick for best amusement park and praised by roller coaster fans worldwide for their regular additions to the park's long list of coasters, water rides and themed attractions.
Branson's Titanic Museum Attraction is one of my favorites. It's filled with thousands of Titanic relics and stories of the more than 1,500 passengers and crew who met their fate the night the "unsinkable" leviathan hit an iceberg and sank in the cold north Atlantic. In April 2022 the museum attraction will mark 110 years since the ship sank on its maiden voyage, and I'm sure there is a lot planned to commemorate the date.
Want to skip the live shows and theme parks? Take a minute to explore the area's top rated golf courses including Johnny Morrison's Top of the Rock and new Ozarks National course. Go to ExploreBranson.com to take advantage of their trip planner and suggestions on how to maximize your family stay or guys/gals golf outing. Play a different course each day of your trip to get a feel for golf in the Ozark Mountains.
Favorite memory: There are so many, but parasailing with my 84-year-old grandmother and the cast of American Idol Live tops the list. A close second is dining with Debbie Reynolds following her show at Andy Williams Moon River Theatre.
3. LAUGHLIN, Nevada - Population: 7,965 (2019)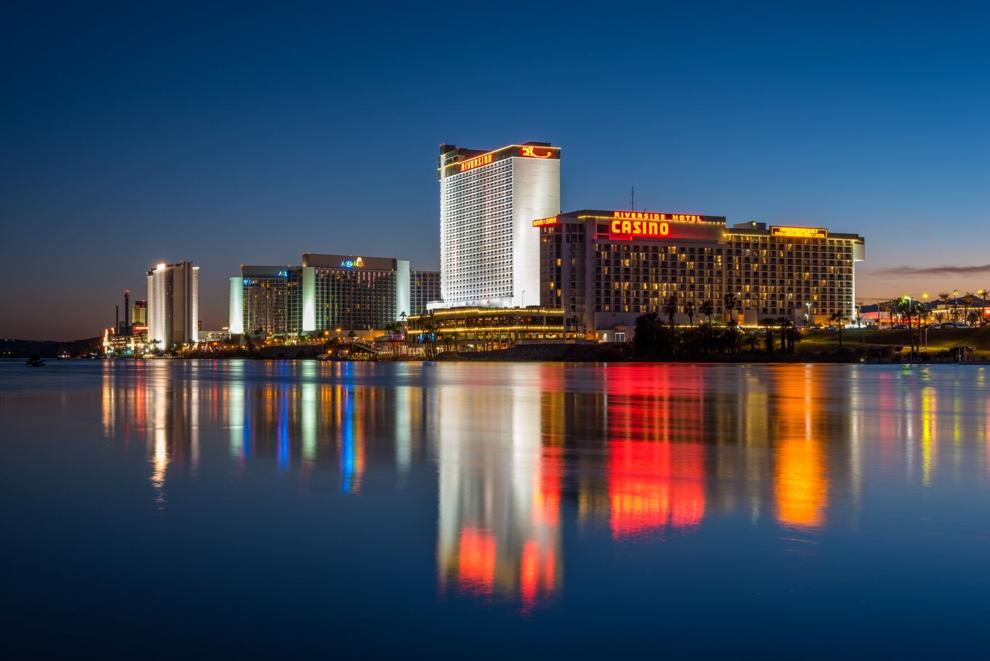 Traveling to Laughlin was never on my bucket list. In fact, after I received an invitation to fly out for a travel writers junket, I had to dig in and figure out where it was and why I should care. It didn't take long to figure it out.
Laughlin is a small casino and resort town on the banks of the Colorado River a little more than an hour south of Las Vegas and across the river from the larger Bullhead City, Arizona. While Vegas offers glitz, glamour and the promise of "What happens in Vegas, stays in Vegas," Laughlin is much more laid back, has a long Riverwalk to stroll and half a dozen comfortable casino resorts that offer a stark contrast to the bright lights, packed streets and $500 a ticket Vegas mega shows.
While in Laughlin I heard about the Bullhead City River Regatta, a one-day float trip down the lazy Colorado. That needs more explanation … a one-day, 7-mile float trip with 30,000 of my closest—and intoxicated—friends.
That's right, they launched more than 30,000 floaters onto the river and the madness ensued. Apparently, too much madness. The following year I attended, the event was canceled and has yet to return. Make sure to take the 2-hour jet boat trip down river to Lake Havasu for a quick lunch and shopping. I suggest avoiding college spring break weeks unless you really want to throw down with the university kids. No interest in river fun? Laughlin offers miles of high desert trails for hiking and biking.
Go to VisitLauglin.com for things to do, places to go and the best places to eat. Unlike Vegas, Laughlin casinos still offer affordable buffets, a few shows and a nice outdoor amphitheater, which offers top name entertainers throughout the year.
Favorite memory: The River Regatta was one of the best memories I have from my days as a travel writer. It was a long, wet day full of intoxicated revelers, lost shoes and coolers and a crowded bus trip back to the resort. I hope Bullhead city officials bring the River Regatta back one day. I'll be there.
4. RENO, Nevada - Population: 246,500 (2019)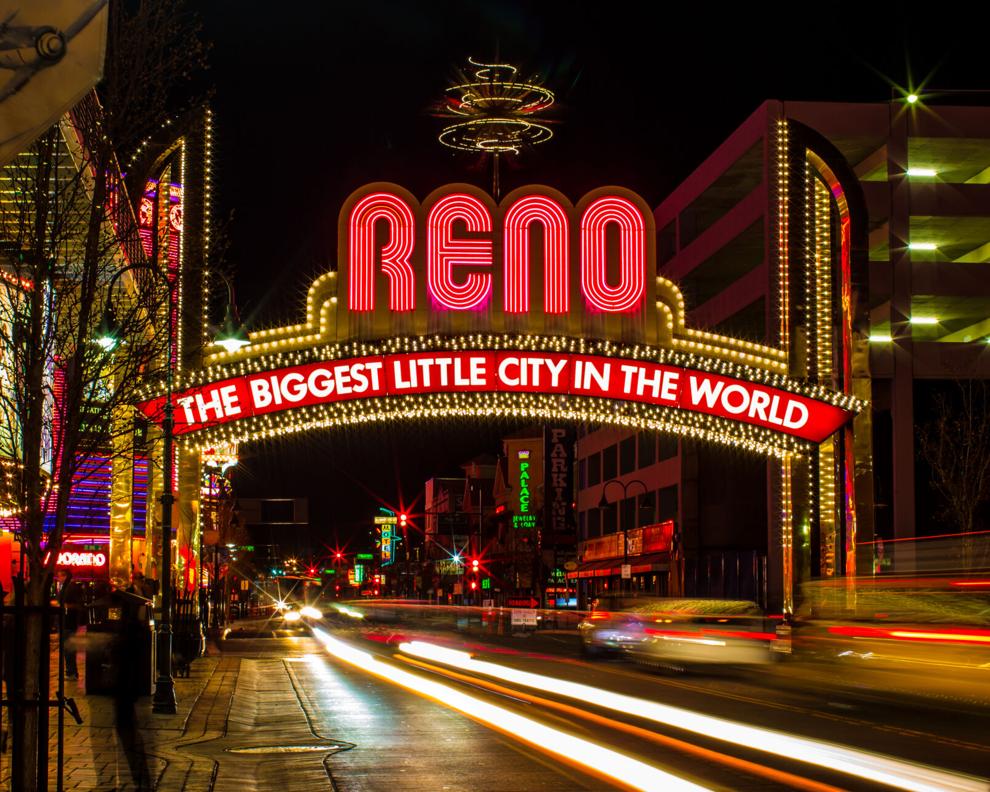 A few years ago, I managed to receive a summer journalism fellowship at University of Nevada, Reno. I hadn't been to Reno in many years and It was nice to reacquaint myself with Las Vegas' lil sister. Dubbed "The Biggest Little City in the World," Reno gained early notoriety for quick divorces, high desert scenery and its proximity to Lake Tahoe and Carson City.
Reno changed with the times. No longer a small town, it retains its small-town feel. Reno has dozens of glitzy casinos spread across the Washoe Valley, but its downtown faced many challenges and many once-grand casinos now lay abandoned and in disrepair. Still, the downtown Strip is alive with entertainment, street festivals and the National Bowling Stadium, which draws tens of thousands of competitors annually to roll strikes, make spares, win bowling titles and bragging rights.
Cutting through town in the Truckee River, which pours down from the Sierra Nevada Mountains provides plenty of opportunities for kayaking, tubing, and wet family fun. A university town, Reno's population is ethnically diverse and welcoming with a young, educated university population. Reno is a casino town, but don't forget about Tahoe.
With resorts on both ends of the lake, I suggest a couple of day trips to the lake for some beach time, rock climbing, shopping and parasailing.
Go to VisitRenoTahoe.com for information on their downtown street festivals, Hot August Nights, its culinary and craft beer scene, and deals for Reno and Lake Tahoe.
Favorite memory: Easily my favorite Reno/Tahoe adventure was an afternoon parasailing 900 feet above Lake Tahoe. I admit, it was my first parasailing experience and I was, at first, terrified as I was lifted off the back of the boat being towed aloft by a pair of "hippie types" unconcerned with look of fear on my face and my white-knuckled grip on the lines. A good time.
5. MARQUETTE, Michigan - Population: 23, 355 (2010)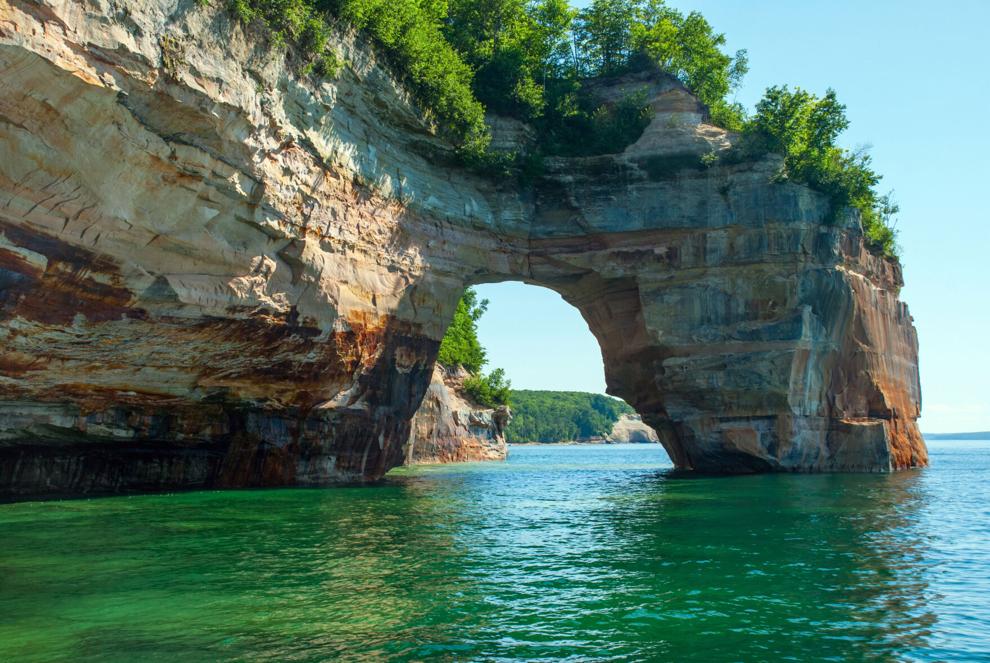 I didn't even know where Marquette was before I received an invitation to join a group from the Midwest Travel Writers Association.
During my five-day visit to Michigan's upper peninsula (UP), I managed to take a somewhat seasick Lake Superior excursion out to see the Pictured Rocks National Lakeshore, tour several breweries and hit the upper peninsula's signature beer festival, a September tradition where I was introduced to Bell's Brewing, Mackinaw Brewing Company and Founders Brewing Co.
Marquette is a casual summer destination with great dining options—get ready for some white fish—and fine accommodations at the Landmark Inn. Winter is long on the upper peninsula, home of "Yoopers," a nickname given to those who live on the UP.
During the summer months it's a perfect spot for a long walk along the rocky lakeshore and a picnic with a view. In winter, snowmobiles, snowshoes and cross-country skis are needed to get around. Either way, Marquette is a fun week away and a scenic drive from Traverse City. Go to TravelMarquette.com for activities, events and travel planning.
Favorite memory: I've been to a lot of beer festivals in my day and the U.P. Fall Beer Festival was a winner. Dozens of breweries, hundreds of ales, lagers, meads, and a thousand hop heads dressed in festival attire complete with strings of pretzels around their necks. It's a party I highly recommend.
Dave Woods is Regional District Sales Manager for Sun Coast Media Group — Adams Publishing Group, with titles in Southwest Florida, the Florida Keys and Key West.