Most people know Sarasota as a popular city rich in cultural arts, beautiful beaches and unique shopping centers.
A new attraction now takes place monthly in the parking lot of the University Town Center Mall: Sarasota Cars & Coffee. The car show is diverse in historic and modern motor machinery with plenty of live music, fresh breakfast and coffee to go around.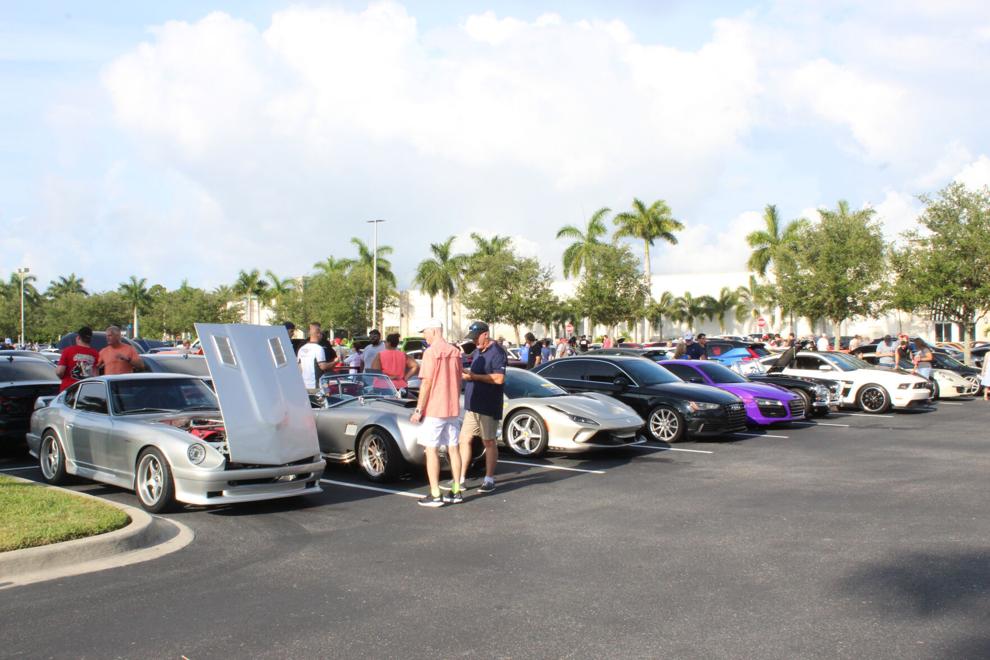 In June, at the first show in the new location, 400 cars participated and  people from every corner of Florida swarmed to this festival of automotive marvels. 
"Having this show at the UTC mall is an excellent location for a large car show event and it is an excellent way of getting name and recognition out there," David Klausner said, owner and chauffeur of American Classic Wedding Car Service, LLC. "I have followed the group on social media and was very impressed by their dedication & organization."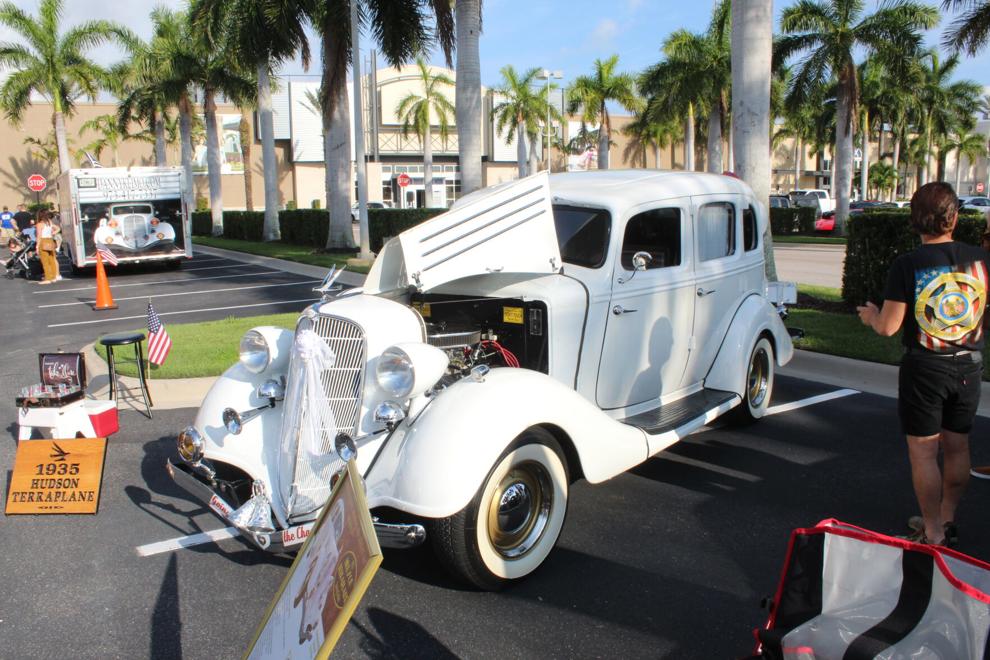 Hanging out with his 1935 Hudson Terraplane wedding car, Klausner said this is his first time attending the show.
"My business always comes first," the Bradenton resident said. "When I do not have any bookings, I always look to attend the more prominent, larger car shows as it is an excellent opportunity to be able to promote my vintage wedding car service."
There was much to see at Sarasota C&C, from exotic European sports cars like the Porsche 911 to American classics like a 1968 Plymouth GTX revving its engine for the crowd, monumental reminders of different times and innovations.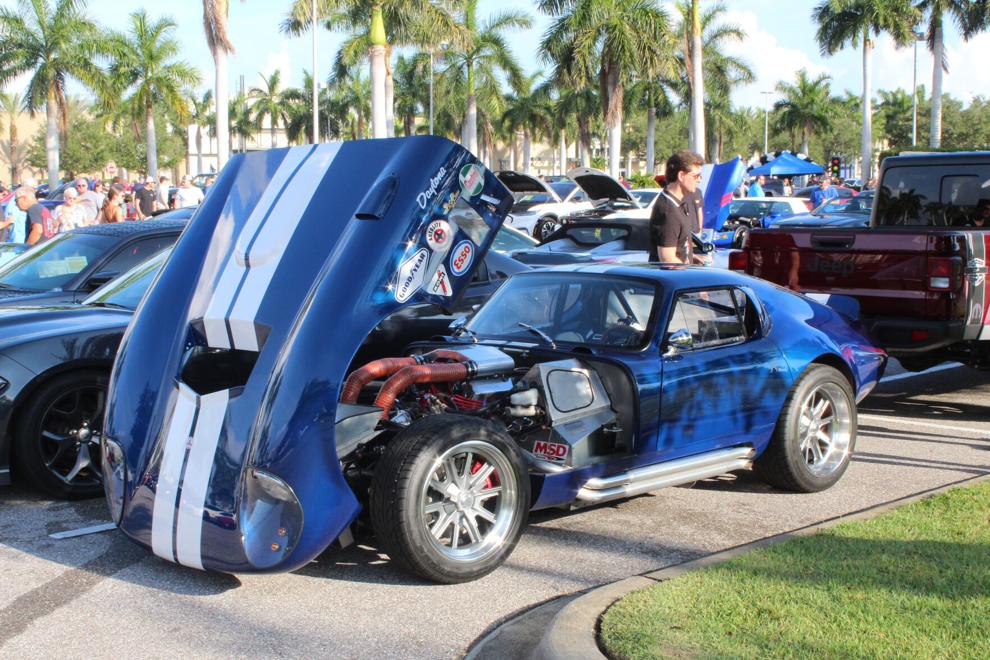 Edgar Leon, from Englewood, showed his 1965 Shelby Daytona Coupe kit car which tells a story of all-American triumph on the racetrack.
"I have had the Daytona for about six months, made by the Factory Five Racing in Massachusetts," Leon said. "This car is actually a replica of the Shelby Daytona that won many sports car races in the 1960's, Daytona, Le Mans, everywhere."
Also called the Type 65 Coupe, it is the spitting image of not just one Daytona Coupe, but six original Coupes ever made, as reviewed on FactoryFive.com. Despite never entering production for the streets, each of the original six Daytona Coupes is valued at more than $8 million.
"It was made to be light and fast, to compete with the likes of Ferrari and win big," Leon said. "Look at the front below the headlights, you can see the scoops in the grill, which helps allow airflow to keep the car on four wheels and cool some parts in the engine housing. This was at a time when Carol Shelby and Factory Five wanted to build a race car that is fast in both raw speed and aerodynamics."
Leon said he plans to be a regular Sarasota C&C participant.
"This is actually my second time coming to this show, but my first time coming to their new location," Leon said. " When I saw the advertisements, I knew there would be a lot of people and cars coming out, which really piqued my interest."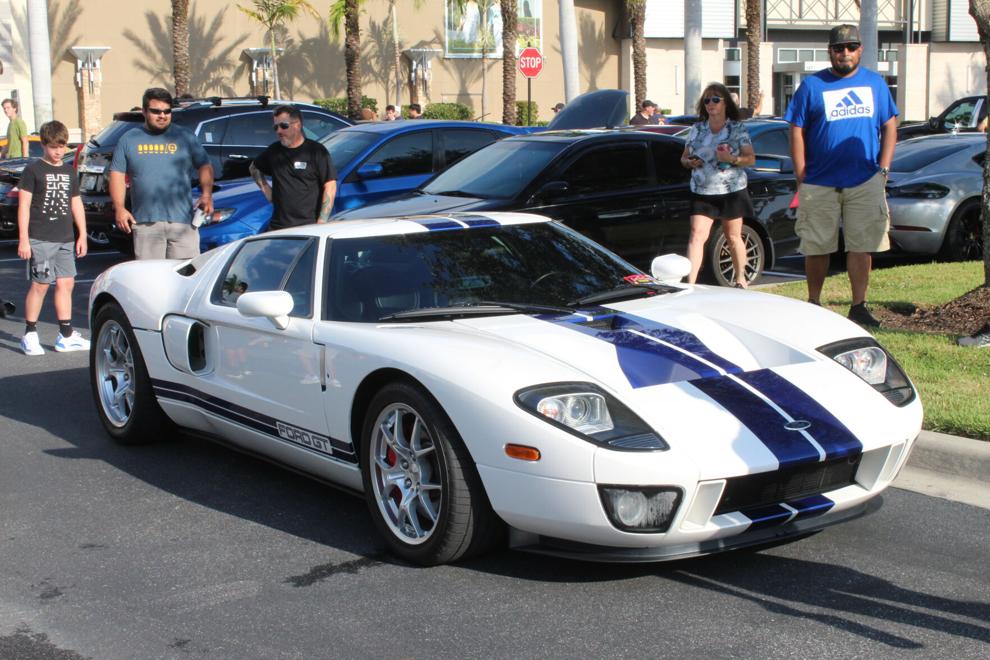 Present at the show's entrance, Paul Zambello said he embraces the continuation of hosting the show at UTC.
"It helps bring communities together, no matter what car you own and drive," Zambello said. "There are even trucks that come out, some big trucks and Jeeps. No matter the generation of vehicle, what we try to promote is a show where people can appreciate many different cars, whether they are classics or exotics."
Though Sarasota C&C has been around for only 10 years, it originally started  at Sunset Porsche on 5005 S. Tamiami Trail.
Peter Tromboni, a founding member of Sarasota C&C, said inviting diverse classes of show vehicles played a role in the show's decade of success. The first show in June 2011 started with 30 cars at Sunset Porsche, Tromboni said, and averaged about 150 show cars every month.
"Before I started working at Suncoast in August 2012, I wanted to get something going in town back in 2011," Tromboni said. "I tried a couple of different avenues and could not figure something out. So then I reached out to Suncoast Porsche here to see if we could have the show at the dealership, and they gave us the go ahead."
By moving the show to UTC, Tromboni said he and Suncoast Motorsports hope to increase the show's marketing exposure and community outreach.
Experiencing Sarasota C&C at UTC is a day of indulgence for car enthusiasts, leaving them eager to discover what vehicles they will see next time at the next show.
"I encourage people to come out and see some awesome cars, old, modern classics, antiques, all while having a fun family time," Klausner said.
FUTURE SHOWS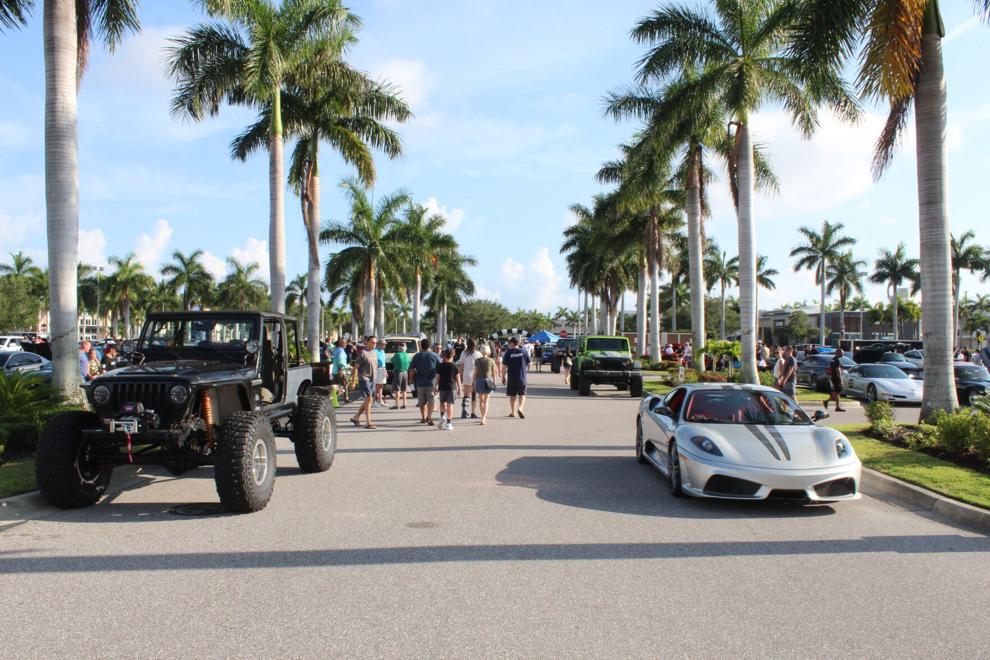 Sarasota C&C is from 8-10 a.m. the second Saturday of the month, rain or shine. The show suggests a donation of $10 per car. Benefits are rotated among local charities each month. The show earned $1,437 at the June event.
Those seeking summer fun or active in the Florida car show community can find out about future shows on the Sarasota Cars & Coffee Facebook page or by calling Suncoast Motorsports at 941- 923-1700.