It's easy in our area to escape to nature. It's as close as the nearest park.
Pack a picnic and enjoy alone time in a secluded spot or have fun with family and friends at a location full of amenities.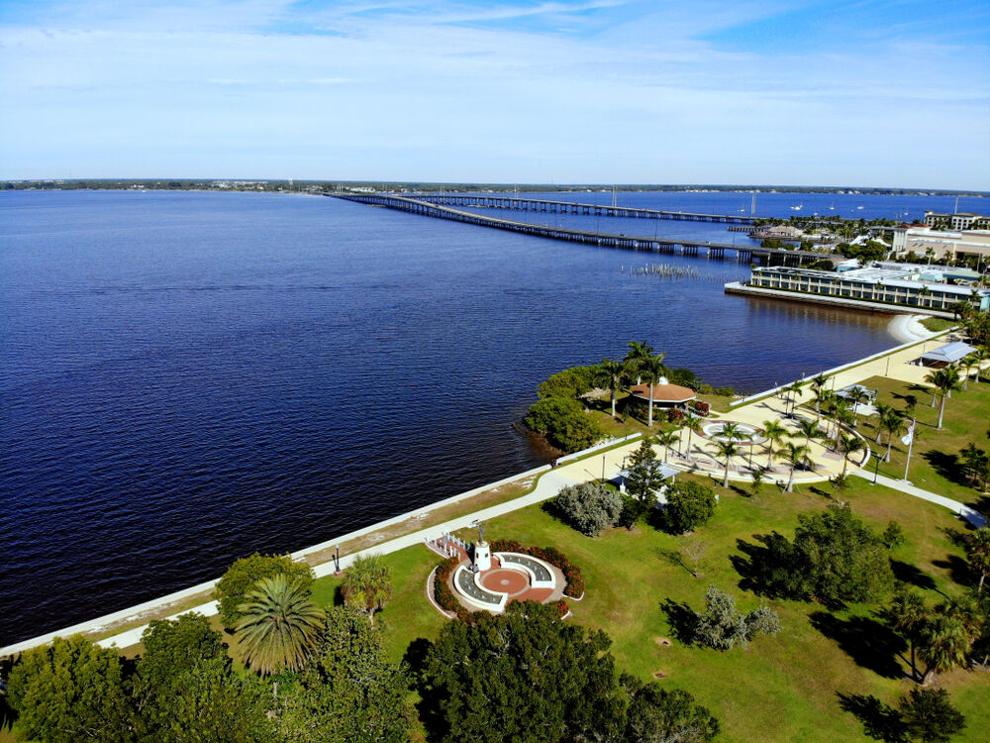 PLAN AHEAD
Ideally, you'll choose a day when minimal or no rain is forecasted, temperatures are tolerable and shade or soft breezes are abundant.
If you're taking more than a quick lunchtime break, you'll need to do a bit of research to determine the park best suited to your comfort and desired activities. 
Gather your supplies. You may want to include money for parking, sunscreen, hats, and sunglasses, as well as insect repellent. You may need a blanket or folding chairs to sit on. If there's picnic tables you might want a paper or cloth tablecloth.
If you are packing sandwiches or salads, make sure to bring a cooler. If you plan to cook, see if the park has grills or whether you are allowed to bring your own. You also could consider take-out.
Include plenty of water and other beverages for everyone. Insulated cups, thermoses, disposable paper or re-usable plastic and plasticware may also be needed.
If you're planning outdoor activities, be sure to bring necessary equipment such as volleyballs, hiking boots, swim suits and towels.
Haul everything in a picnic basket, a backpack, or a wheeled caddie. And bring your camera to capture those special moments!
ENJOY THE GREAT OUTDOORS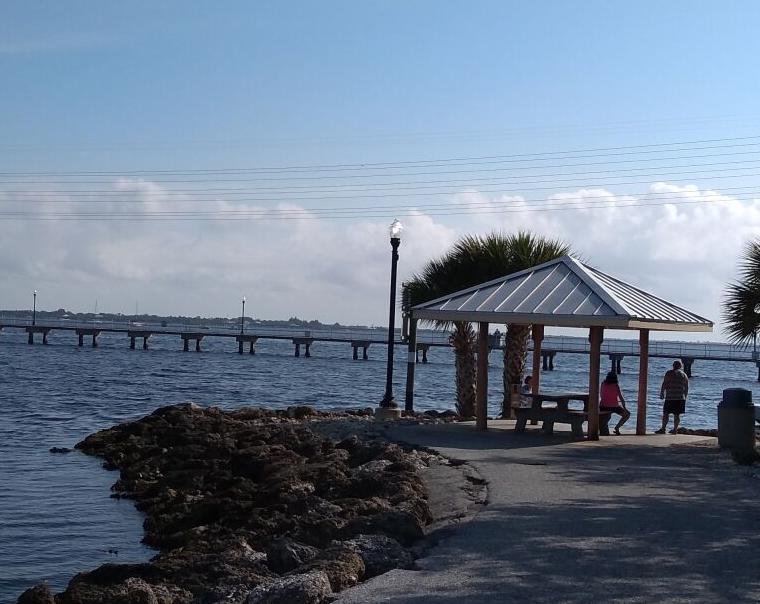 At most local nature parks you can lay your picnic blanket on the grass and enjoy your meal. You also can seek shade under the trees, in a gazebo or in a pavilion. 
There are many wonderful local park options. You could try different spots every week. 
We got some advice from local park experts.
In the Punta Gorda/Port Charlotte area, Mike Koenig, Resource Manager for Charlotte County Parks and Recreation division, suggested Hathaway Park in east Punta Gorda for a very "natural experience." There are two parts, he said. "One has access to a boat ramp, and the other is very rural landscape."
Larry Taylor Kiwanis Park in Port Charlotte has a great play ground and a trail system that takes you to several scenic overlooks, Koenig said. They also are picnic pavilions in a clearing.
Rotonda Community Park and Preserve in Rotonda West has what a large picnic pavilion, nature and bike trails, a playground, tennis court, and grills, Koenig said.
Debbie Geske from the Venice Chamber of Commerce said even though Centennial Park is "in the midst" of downtown Venice, you can still enjoy an open grassy area with an ADA accessible gazebo and shady trees to relax under while picnicking. Kids can have fun with the interactive splash pad. There also are many shops and restaurants nearby to explore.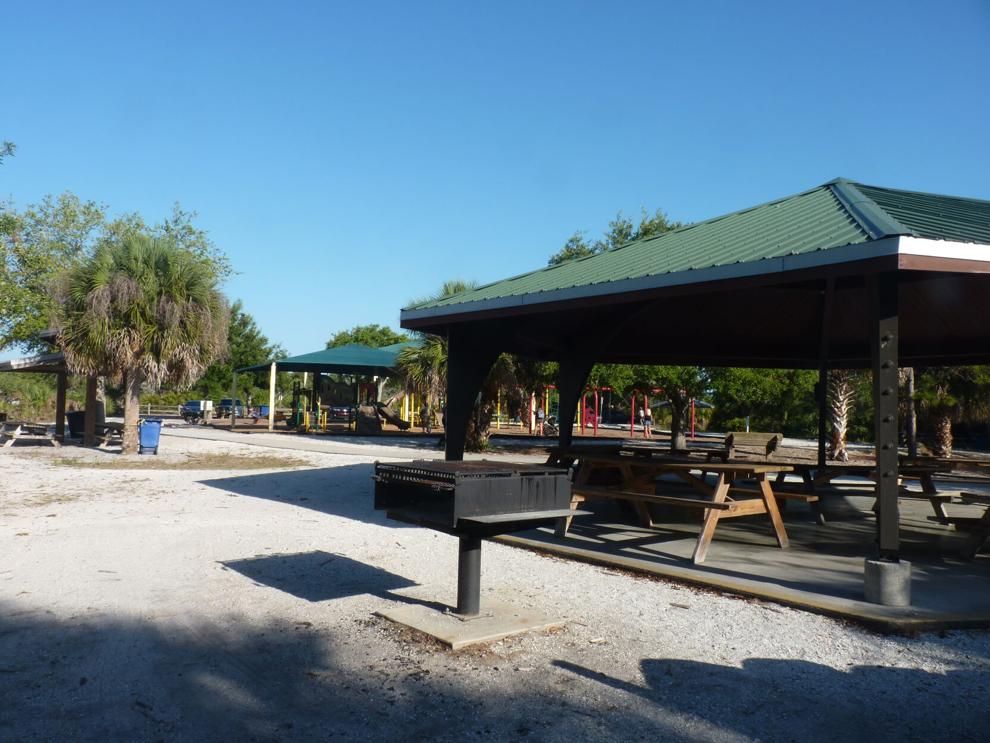 The 80-acre Shamrock Park and Nature Preserve also is a great spot for picnics and has tables as well as rentable pavilions, Geske said. People can spend a day in nature enjoying the butterfly gardens, playgrounds, sports courts, and hiking trails.
WATERFRONT DINING
There are many local beach parks where you can enjoy your picnic while listening to the waves crashing onshore or spotting some dolphins swimming. Many have shaded pavilions but you may want to bring your own beach umbrella for more privacy.
Besides relaxing, you may want to swim, stroll the shoreline, search for shells, play some beach volleyball or make some sand castles.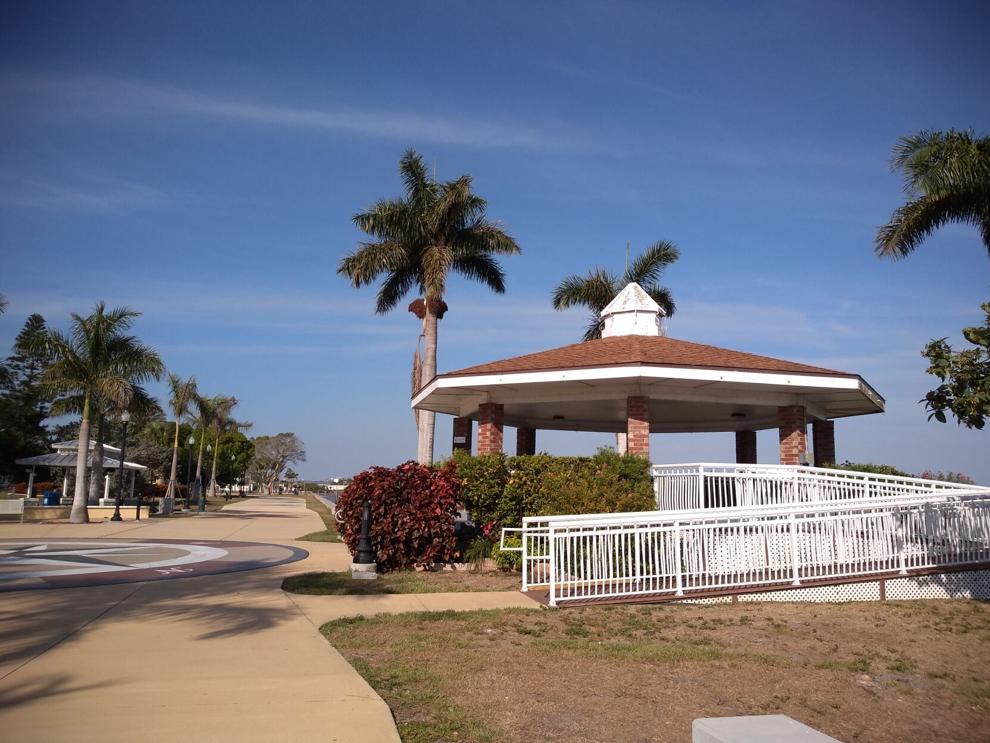 Some great options include:
North Jetty Beach, which Geske described as a "rustic" and "very scenic" waterfront park in Nokomis. It is handicapped/wheelchair accessible and offers gorgeous gulfshore sandy beach views, picnic tables, trails, and playgrounds, as well as mangroves and wooded hammocks on the intercoastal waterways.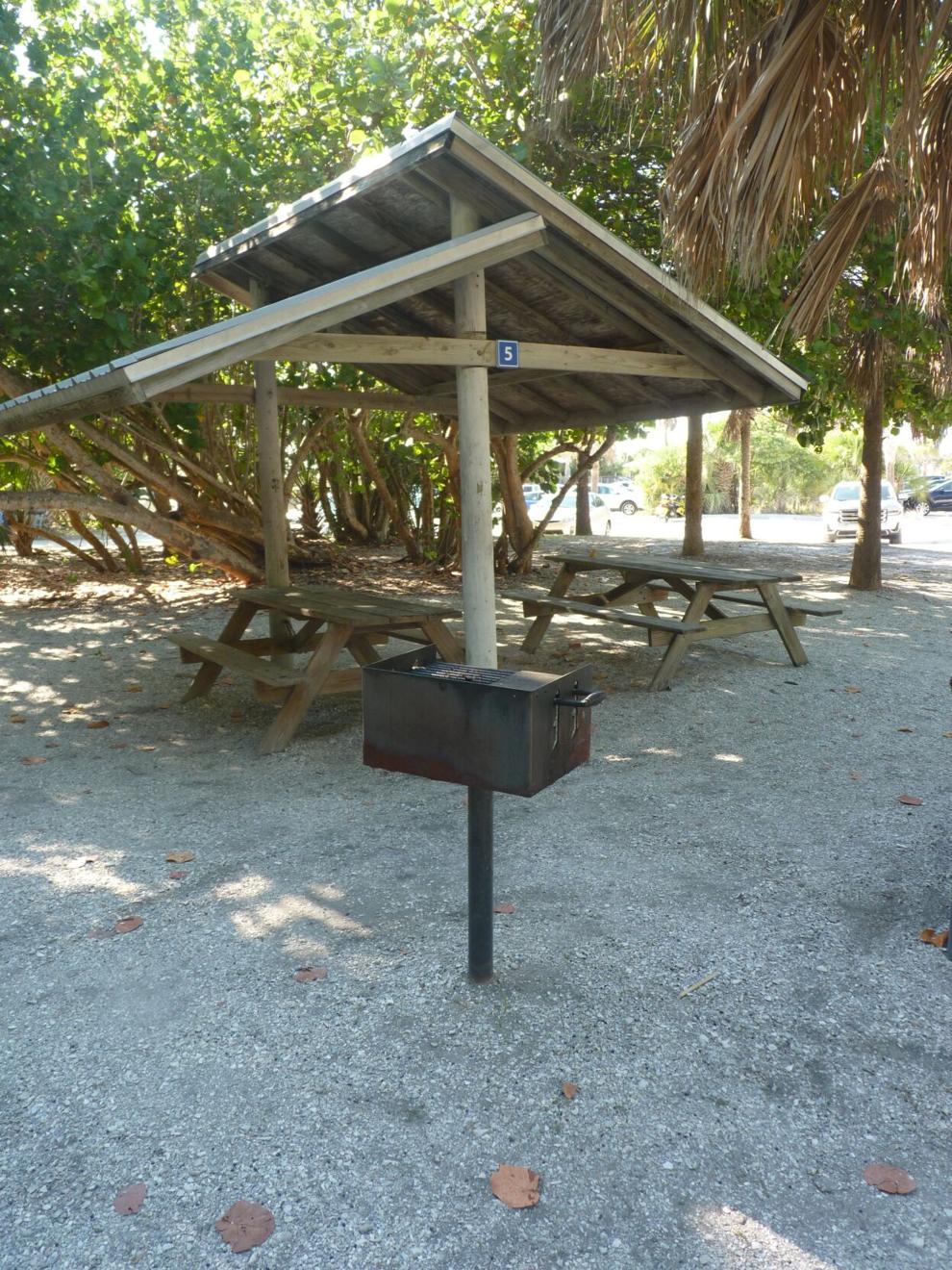 Another "family friendly" waterfront oasis is Maxine Barritt Park on the gulf in Venice, Geske said. You can walk on the beach or trails and search for birds and alligators in the fenced pond area. In addition to areas for kids to play and trails to walk, the park has charcoal grills and picnic tables, as well as many "hidden spots" to spread your blanket and enjoy your picnic, Geske said.
Englewood Beach's Chadwick Park not only offers spectacular oceanfront views, but has four shelters and three large pavilions with picnic tables and grills, a 900 foot boardwalk, volleyball and basketball courts, horseshoe pits and a playground.
Dog lovers will appreciate Venice's Brohard Paw Park. It's fenced, has a beach, picnic tables, showers, and drinking fountains "for you and your furry friends."
Many people prefer riverside, harborside or lakefront getaways. Some special parks that highlight those magnificent settings include: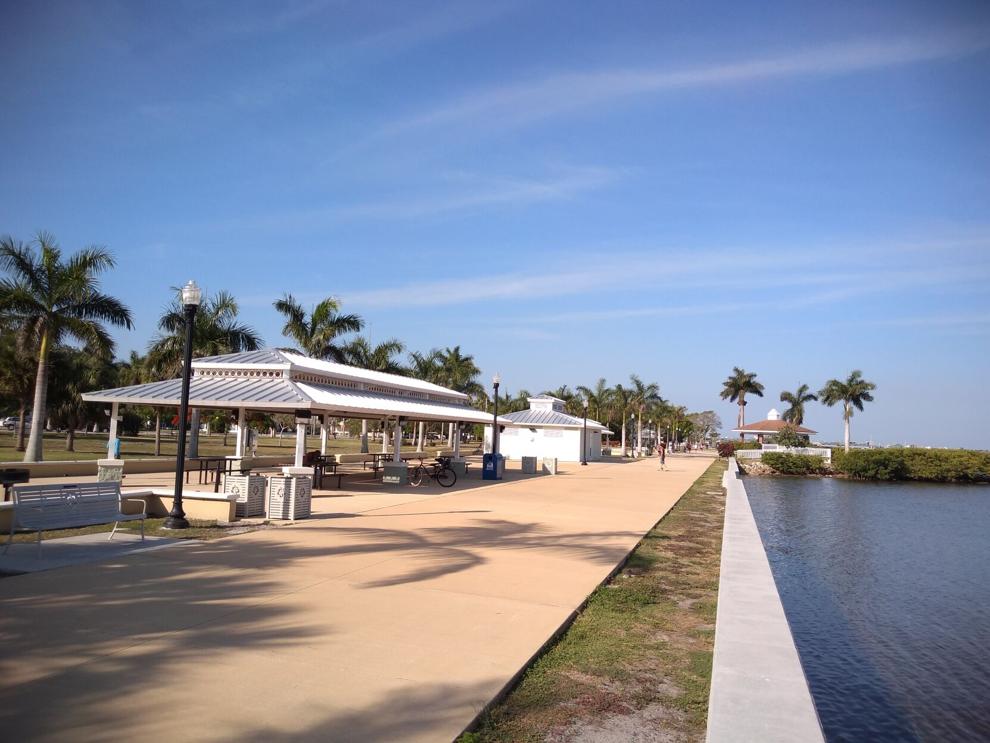 Gilchrist Park and Ponce de Leon Park on Charlotte Harbor in Punta Gorda both offer calming waterfront views and picnic tables and pavilions. Gilchrist amenities include a playground, basketball, pickleball and tennis courts, a fishing pier, gazebo, and open green space. Ponce de Leon offers a boat ramp, fishing pier, playground, grills, beach, seating area/benches, observation deck, an open air chapel, and areas to enjoy open spaces and birding.
At Harbor Heights Park on the Peace River, you can play court games, launch your boat, stroll around the greenspace, or enjoy waterfront views from your private picnic table or the rentable party pavilion.
Koenig said you may want to check out Cedar Point Environmental Park in Englewood's Lemon Bay. While this long narrow estuary has no pavilions for larger groups, there are picnic benches and shaded areas, as well as hiking trails through the 115 acres of pine flatwoods, and fishing in the tidal wetlands known as mangrove swamps.
He also suggested Bayshore Live Oak Park in Port Charlotte, which offers waterfront gulf views and picnic pavilions (one with a fireplace) on the gulf shores, and Lemon Bay Sunrise Rotary Park in Englewood, featuring canoeing/kayaking/paddling options, a boat ramp, fishing, and a playground, as well as picnic tables and picnic shelters.
Geske recommended  "a taste of Old Florida" at Snook Haven Park on Venice's Myakka River. There is a picnic area, as well as a restaurant, and you can enjoy fishing, birding, wildlife viewing, water access for boats, canoes and kayaks (rentals available), and boat tours.
Jelks Preserve is another option. Geske said it's dog-friendly and offers hiking trails, picnic areas, birding, fishing, and wildlife viewing as well as relaxing wooded and waterfront vistas.
Just north of Venice is Nokomis Community Park, which includes picnic pavilions, a community garden, and a kayak launch.
There are many fabulous parks in our area where you can have the ideal picnic. Search charlottecountyfl.gov Parks & Recreation, or www/scgov.net/government/parks-recreation-and-natural-resources for more options.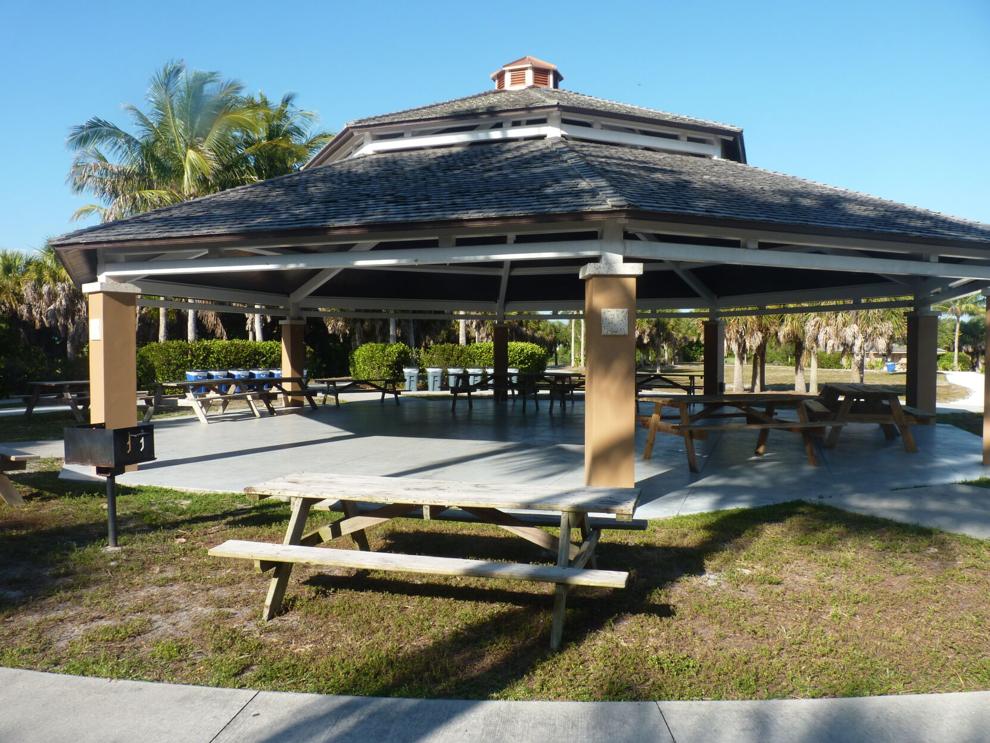 PICKING A PARK
Which park to visit will depend on several things:
1. How many will be attending? You'll need a pavilion large enough for your group, so do some research and reserve or rent in advance.
2. What age group is attending? Checking accessibility for elderly, toddlers, or disabled guests may be  important.
3. What activities do they hope to enjoy? Hiking, swimming, fishing, sports, biking? Just relaxing and chatting? 
4. Do you need a park that is pet-friendly? Check before you go so you won't be disappointed. 
5. Is it imporant to have accessible restroom facilities?
6. How far do you want to travel? A convenient, nearby location may assure easy access. But those farther away may have more amenities. Some parks have parking fees.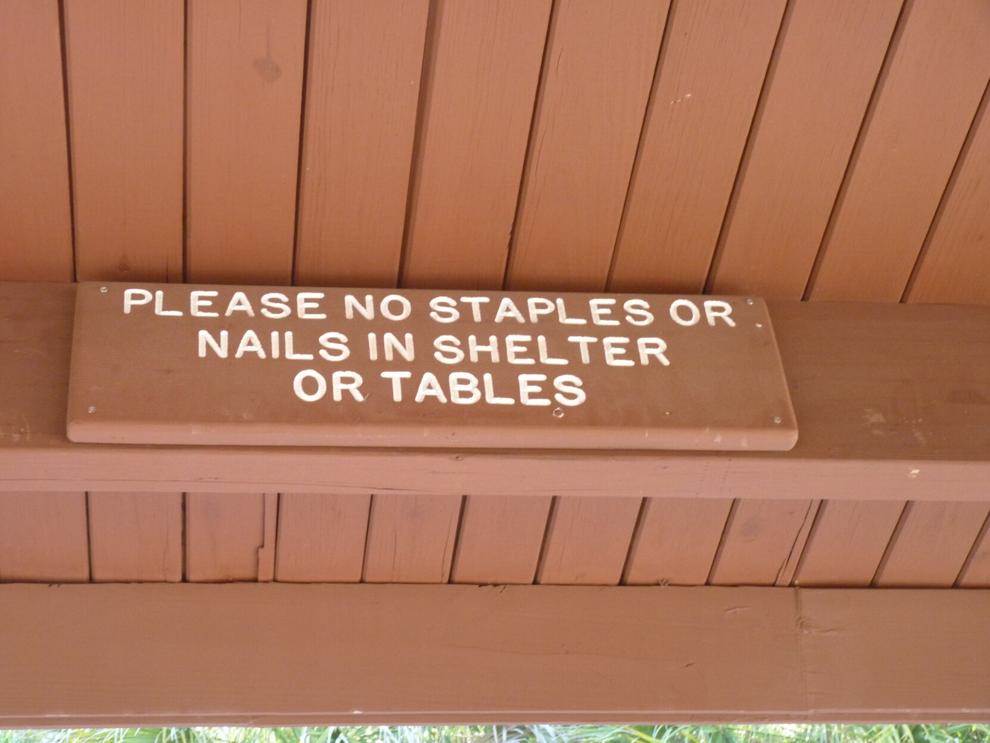 7. What type of food will you be serving/sharing? Is it simple sandwiches, snacks, fruit, sweet treats, take-out? Or will you be cooking and need a grill? How will you transport eveything?
8. Will you be celebrating a national holiday or a birthday? Remember some special "decorations", and don't forget the cake! Also know, some parks restrict stampling items to tables and other structures.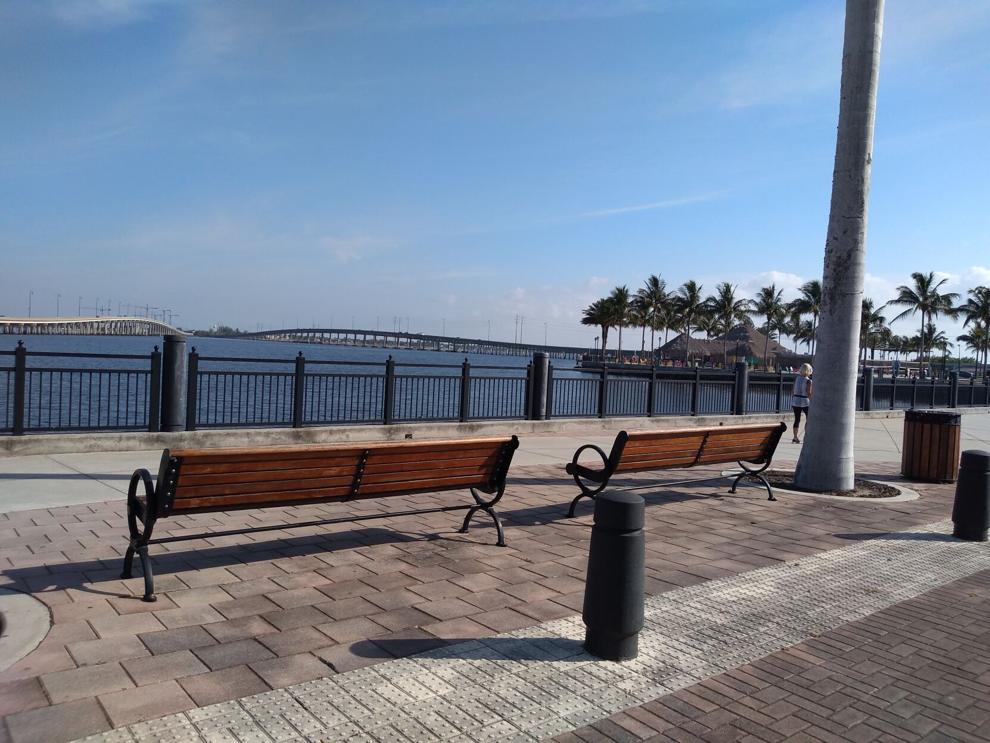 KEEPING FOOD SAFE
Keep your food safe from the refrigerator to the picnic table.
Keep cold food cold. Place cold food in a cooler with ice or frozen gel packs. Cold food should be stored at 40 °F or below to prevent bacterial growth. Meat, poultry, and seafood may be packed while still frozen so that they stay colder longer.
Organize cooler contents. Consider packing beverages in one cooler and perishable foods in another. That way, as picnickers open and reopen the beverage cooler to replenish their drinks, the perishable foods won't be exposed to warm outdoor air temperatures.
Keep coolers closed. Once at the picnic site, limit the number of times the cooler is opened as much as you can. This helps to keep the contents cold longer.
Don't cross-contaminate. Be sure to keep raw meat, poultry, and seafood securely wrapped. This keeps their juices from contaminating prepared/cooked foods or foods that will be eaten raw, such as fruits and vegetables.
Clean your produce. Rinse fresh fruits and vegetables under running tap water before packing them in the cooler — including those with skins and rinds that are not eaten. Rub firm-skinned fruits and vegetables under running tap water or scrub with a clean vegetable brush while rinsing with running tap water. Dry fruits and vegetables with a clean cloth towel or paper towel. Packaged fruits and vegetables that are labeled "ready-to-eat," "washed," or "triple washed" need not be washed.
Discard leftovers: If cold or hot food has been setting out for more than two hours, especially in the heat, discard it and don't bring it home as leftovers.