Jennifer Hendrex stretched out on a shaded beach chair and struck up a conversation with me. There's nothing like a fruity frozen drink to get a couple of tourists talking.
"We just got here and hit the beach," the Hermosa Beach, Ca. resident told me. "It's been fun, the weather's great and our kids are having fun."
Hendrex and her sister, Joleen Lenihan from Alameda, Ca., brought their families to Puerta Vallarta for a long-overdue vacation. It's not the first time the sisters visited one of the Mexican Riviera's top tourist destination.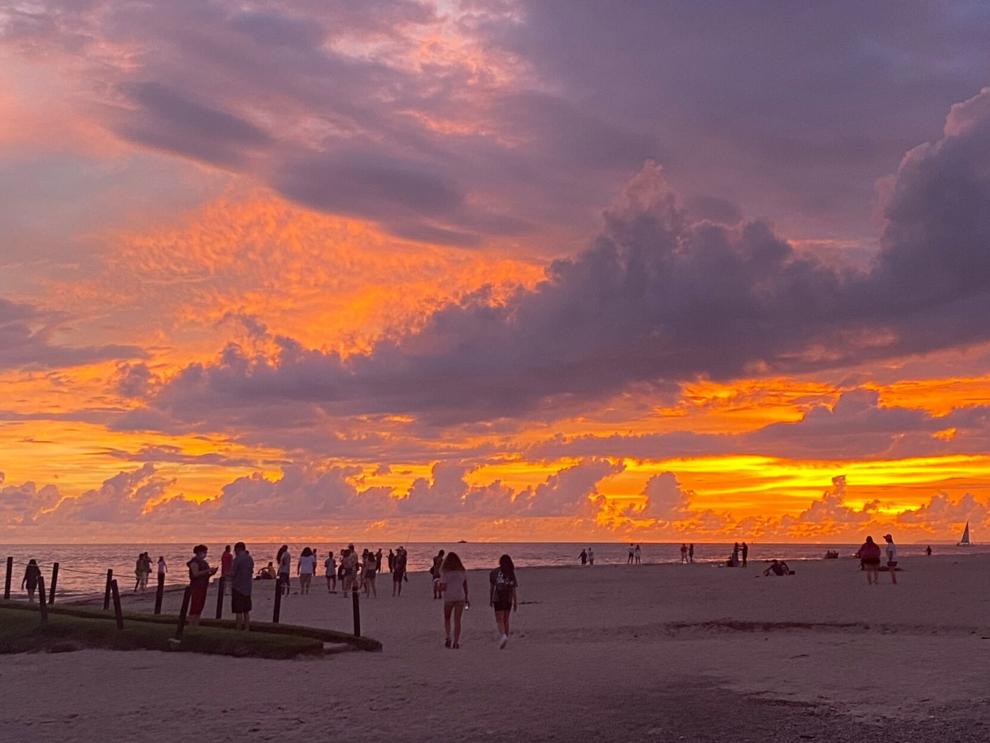 Located on the busy Bay of Banderas, the cruise and commercial seaport sees almost 3 million tourists annually from across Canada, Mexico and the United States. Tourists flock to the bustling sea-side destination to bake on the beaches, plunge into resort pools, enjoy the area's outdoor activities, and get a real taste of Mexican food, music and culture.
'THIS IS MEXICO'
"When I came here last time, I was younger and we stayed downtown," Jennifer explained. "It was completely different then. I was at the bars, going out all night. Now, I'm at a resort with the kids and family. It's not the spring break atmosphere I remember, but it's still great."
International travel, even to Mexico, is a first for the sisters' teens.
"They have never been outside of California," she said. "For them, the experience of being in Mexico is great. For me, being with my sister and our kids is important. The kids are best (friends) cousins. And they're all about it."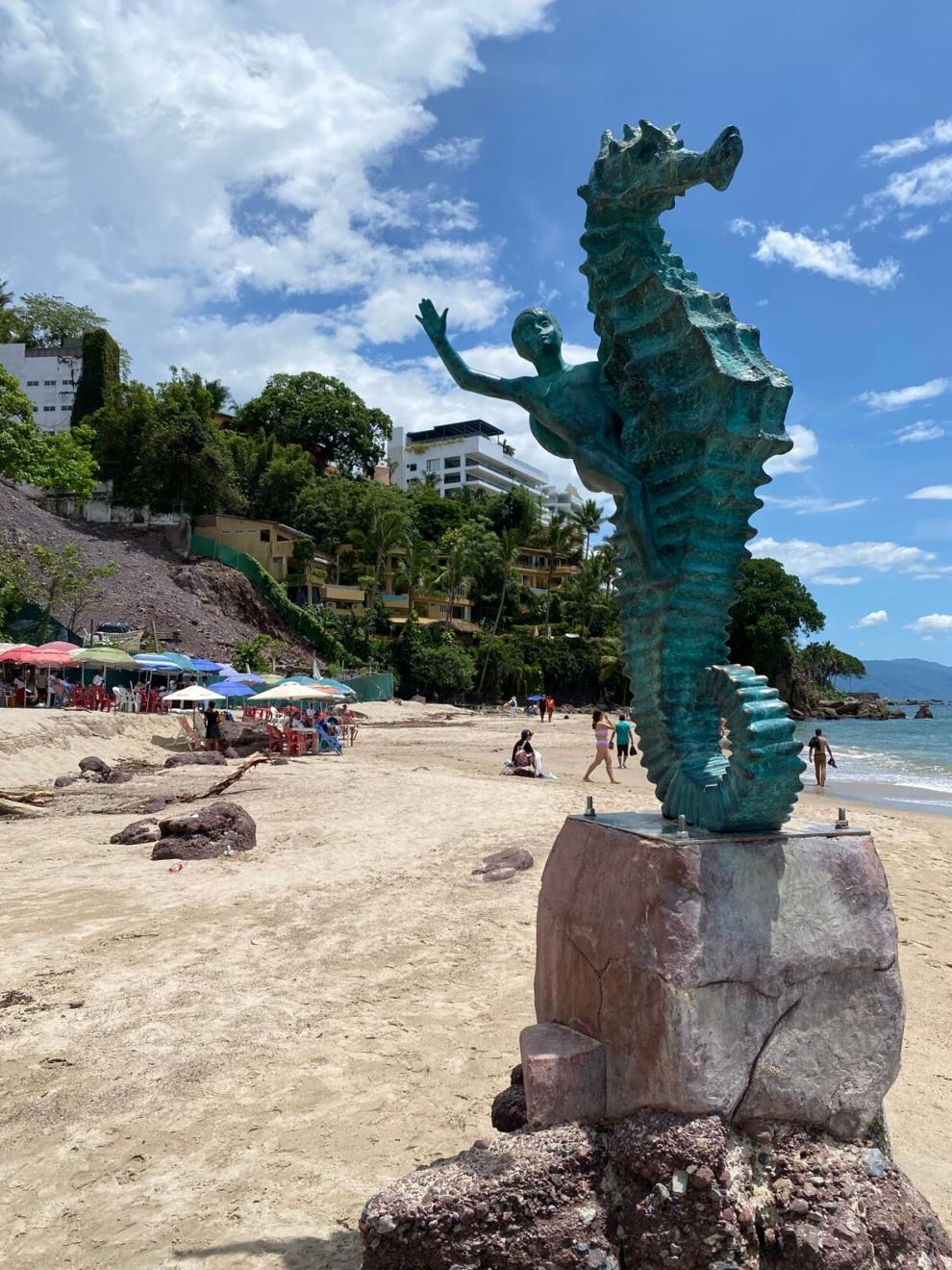 Even though many Pacific coast vacation destinations in California are closer to home, Mexico offers something special. The sisters agreed: "Mexico is a different feel than anywhere in Southern California."
"This is Mexico, but it's very fun, touristy Mexico," Jennifer added. "You still get the flavor and it's safe."
"I can remember coming here 25 years ago and staying and going out downtown," she said. 'It's much more developed now. It feels like a different place. Still, I think it's a great."
"A NO-BRAINER"
"It's an easy fight for us," Joleen said, with a "that's a no-brainer" look on her face. "The service here is fantastic. Everyone here is super accommodating. It's a total change of scenery without going too far. It's not as expensive as Hawaii. Mexico is an easy get away for us, whether it's two nights or two weeks."
Both sisters want the vacation to be an eye-opening experience for the kids.
"I want them to feel like they are in a different place, a different country," Joleen said. "I don't want it to feel like a Cali-South vacation. I want them to feel they have experienced a different culture, currency and language … so it feels different than the U.S., but with the same conveniences."
Jennifer raised her hand … and her margarita in agreement.
"It's being with family," she said. "My kids love their cousins. I love my sister, and for me, that's important. It's about being with them and having memories to take back for our whole lives."
MY TAKE
While Jennifer and Joleen were in Mexico for a safe and fun family vacation, we had other plans.
I was in Puerto Vallarta with my spouse for a COVID makegood-anniversary vacation, I wanted to do all of the things the sisters did in #PVR more than two decades ago.
I wanted the 1996 Mexican spring break experience. I wanted to stay out into the wee hours of the morning. I wanted to fall asleep on a beach, soak up the sun and come home feted and tanned. I wanted to shoot tequila, down many margaritas and hop from taqueria to taqueria, my diet be damned.
Yeah, that didn't happen, but not for lack of trying. I'm past my spring break days, but still very much alive and enjoy an adult beverage, great meal and — for the record — completely able to stay out well past midnight.
This trip was postponed for 16 months. Better late than never, right? I snagged the resort two years ago for only $50 USD a night. Airfare prices increased since our original booking, but not too much.
PESOS AND #PVR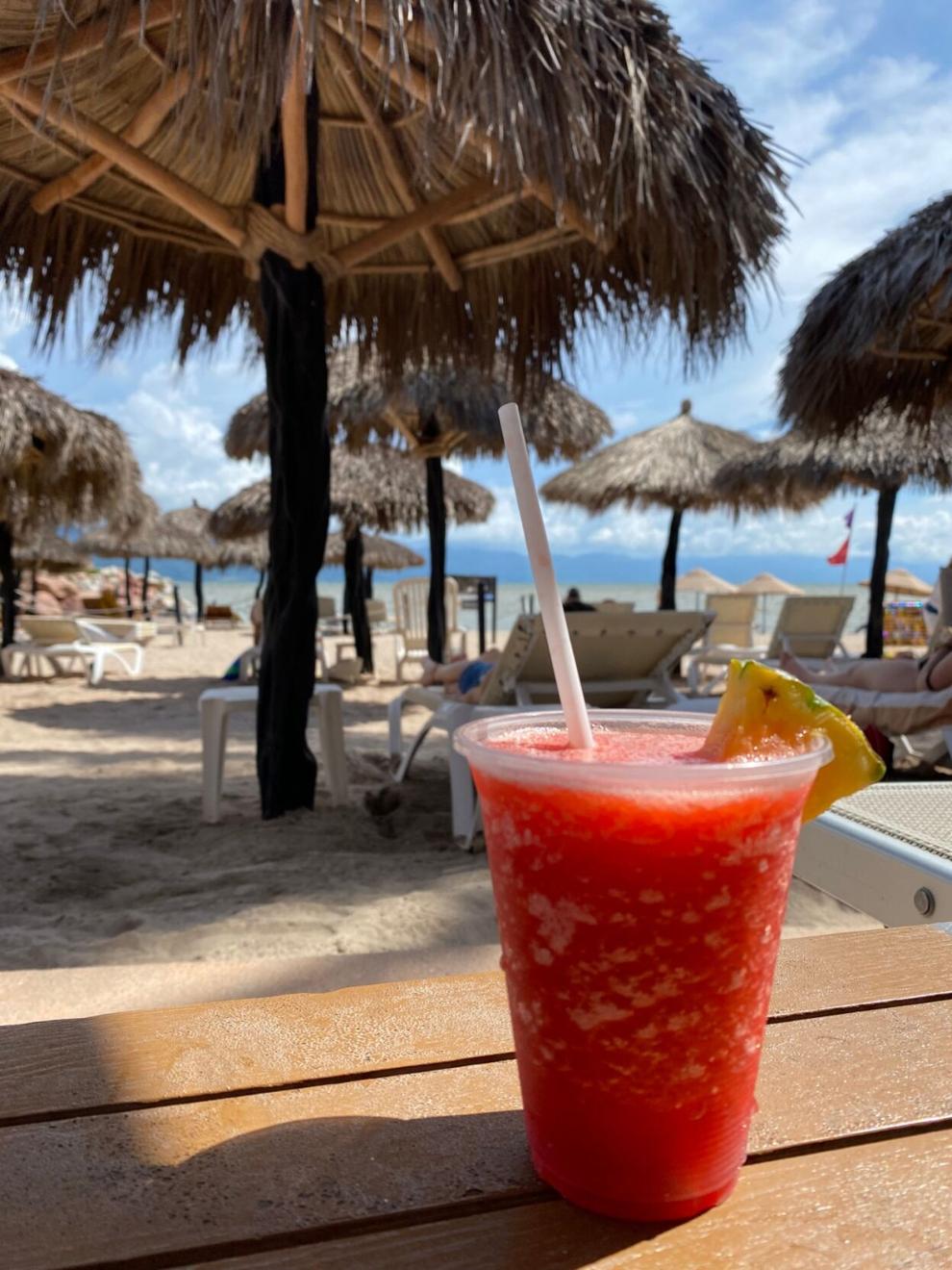 Make sure you get your supply of pesos before the trip. On our trip it was 20 pesos for $1 USD.
We requested $10,000 pesos from our local bank to get the trip started. We should have gotten more. The exchange rate, when using a debit/credit card, isn't favorable to the USD as a bank exchange.
When flying into Puerta Vallarta International (Airport designator PVR) be prepared. After customs you will go through at gauntlet of timeshare sellers, activities schedulers and free tequila shot offers. Buyer beware and take Nancy Reagan's advice: "Just say No!", keep your head down and don't make eye contact with those pushing too-good-to-be-true offers. They are. A taxi to most resorts will set you back $100-120 pesos.
CHECK OUT RESORTS
Our resort accommodations were solid. All-inclusive resort options abound, but we like to get out and eat a couple of meals a day off property. #PVR is very beachy with lots of resort options. The Resort Zone is a 10-minute taxi ride to Old Town and Zona Romanitca's nightlife. Taxis run all night, so late-night transportation is easy. Feel like an adventure? City busses from the Resort Zone run every two minutes for $10 pesos, about 50 cents.
DINING OPTIONS
We love food and travel and were where all-in for Puerta Vallarta. From family-owned food stands to food parks to high-end dining options, PVR is a foodie city. Seafood options abound. Italian cuisine is done well across the city, and of course, Jalisco State and Mexican cuisines are all fantastic options. I recommend La Vaca Argentina Steak House, Porfirio's and River Grill for dinner, and Freddy's Tucan for a hearty American breakfast.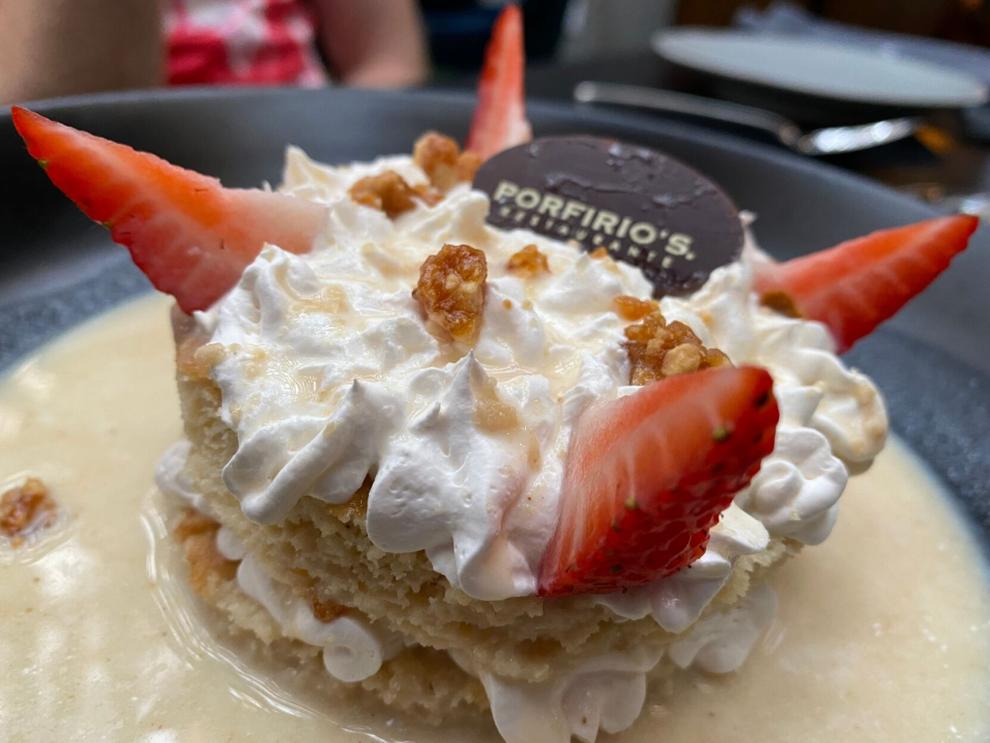 THINGS TO DO
Get away from the resorts and explore. Many resorts offer private beaches and it's easy to stick close to the familiar. Take a chance — not too much of a chance – and get out to a public beach or find a beach resort with day passes. Playa Los Muertos (Beach of the Dead) is a great place to start. Walk down the beach from the pier and find restaurants, fishing excursions, parasailing, snorkeling, diving, relaxing umbrella packed resorts and a slice of #PVR's lifestyle.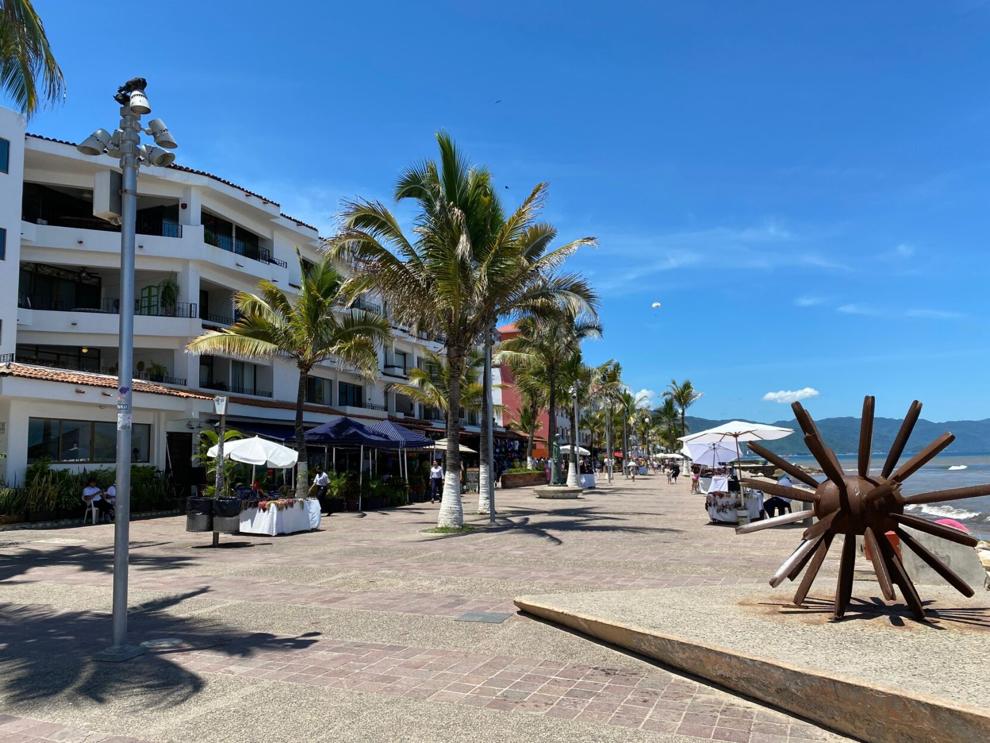 TOURISTS BEWARE
The beaches are alive with tourists and peddlers selling local crafts, shrimp, fruit on a stick and … drugs. They're not aggressive, but persistent, and the less wholesome peddlers didn't seem to approach families. However, as a couple of random guys on the beach without kids, we received hundreds of offers whispering: "Weed, cocaine, Molly, Cathy, Tina, E, K," and a plethora of other drugs I had not heard of. We passed. We also passed on sunglasses, hats, blankets, puppets, ponchos, t-shirts, carved wooden animals, kites, and prescription drugs.
CONSIDER A MASSAGE
The beach also brings the opportunity for a 30-minute beach chair massage. We both opted-in for foot and leg massages. After a couple days in flip-flops walking on beaches and cobblestone streets, a foot massage seemed like a great idea. It was. It may have been the best $25 USD spent during the entire trip. Many trained massage therapists have migrated to #PVR and can make more working the beach crowd than in a brick-and-mortar location.
CATCH A SUNSET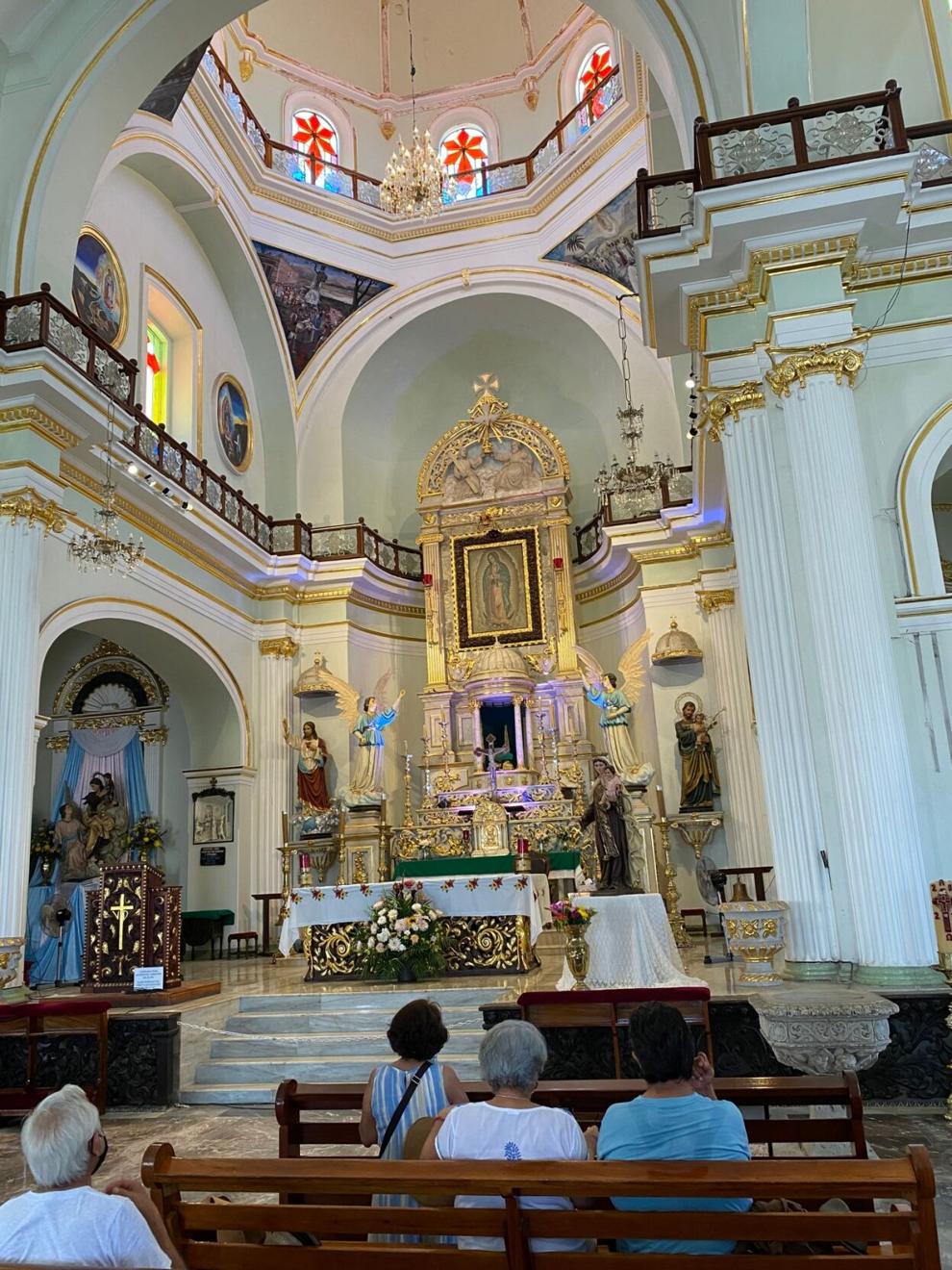 There are many locations to catch a romantic sunset on the beach. Do it. Take a stroll along the Playa Los Muertos at sunset and be wowed by the street performers, bronze statues and street vendors. Don't be afraid to haggle with the beach vendors. Puerta Vallarta is a Saturday-to-Saturday tourist town, and everything seemed cheaper on Friday. Wait to buy.
BE SMART
We enjoyed our seven nights in Puerta Vallarta. Planning is key to a quality escape, whether it's for a family vacation, a couples' retreat or a girl's/guy's weekend away. Be smart and always be aware of your surroundings. During our time there, we never felt unsure of our choices, but always made sure we had our personal belongings and cash/cards/ID tucked away. It's no different than a big city American vacation. Keep safe and make good decisions.
 TIPS, TRICKS AND HACKS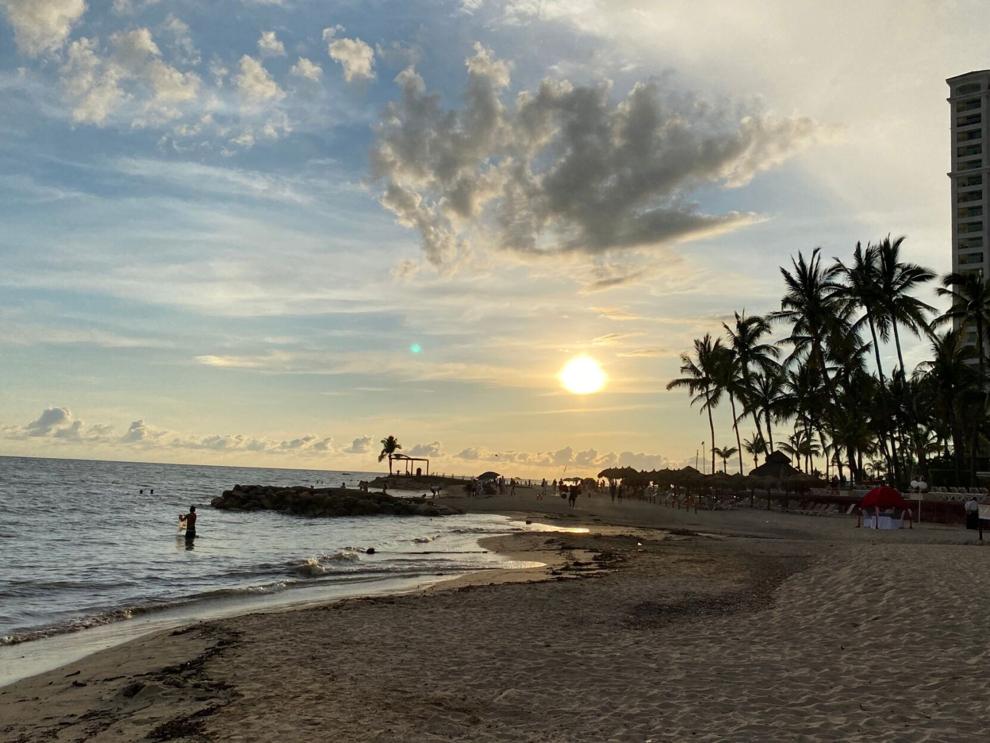 • Get your pesos in advance and be prepared to buy more. Beware of exchange scams. Go to a bank to ensure the maximum exchange.
• If you have a tight connecting flight, pick seats closer to the front of the pane. Sometimes minutes can mean a lot when dashing through airports.
• Leave your U.S. Passports in the hotel safe when hitting the town and make a copy of your passport and state ID. Email them to yourself and a travel companion.
• Take washable shoes. Seemed like a simple idea, but during the rainy season, the street swell with water and it's easy to ruin leather shoes.
• Eat breakfast early, lunch late and have dinner after 9 p.m. The nightlife does not start until after 11 p.m., so be prepared to hang into the night.
• Don't be an "Ugly American." Kindness gets you a long way with locals. I was frustrated a couple of times with my lack of understanding Spanish and should have shown more compassion in my communication. It's their country.
• Keep your meds and ID close in your carry-on luggage. We missed a connecting flight in Dallas, had to stay the night and didn't have personal hygiene products and prescriptions with us.
• Don't be a cheapskate, tip your servers.
• Be calm in the face of uncertainty. Customs in — and out of the U.S. — can be a challenge. Don't panic and ask questions. Get in the right line.
• Hydrate, hydrate and hydrate! It's easy to get carried away and get dehydrated. Drink plenty of water and avoid uncooked and unpeeled local fruit and vegetables.
• Try something new. New food. New Activities. Make new friends.
Dave Woods is Regional Digital Sales Manager for Sun Coast Media Group – Adams Publishing Group, Florida, with titles in Southwest Florida, the Florida's Keys and Key West.