Susan Pacitto was quick to respond when I asked about her longtime love affair with Cocoa Beach.
"I just fell in love with it," the Pennsylvania resident said, sipping an adult beverage on a restaurant's shady patio. "We got it immediately when we got here … it's totally relaxed, and we felt 'the vibe.'"
Susan first visited Cocoa Beach with her mother many years ago.
"The sun, the beach and the relaxation," she bragged. "What's not to love?"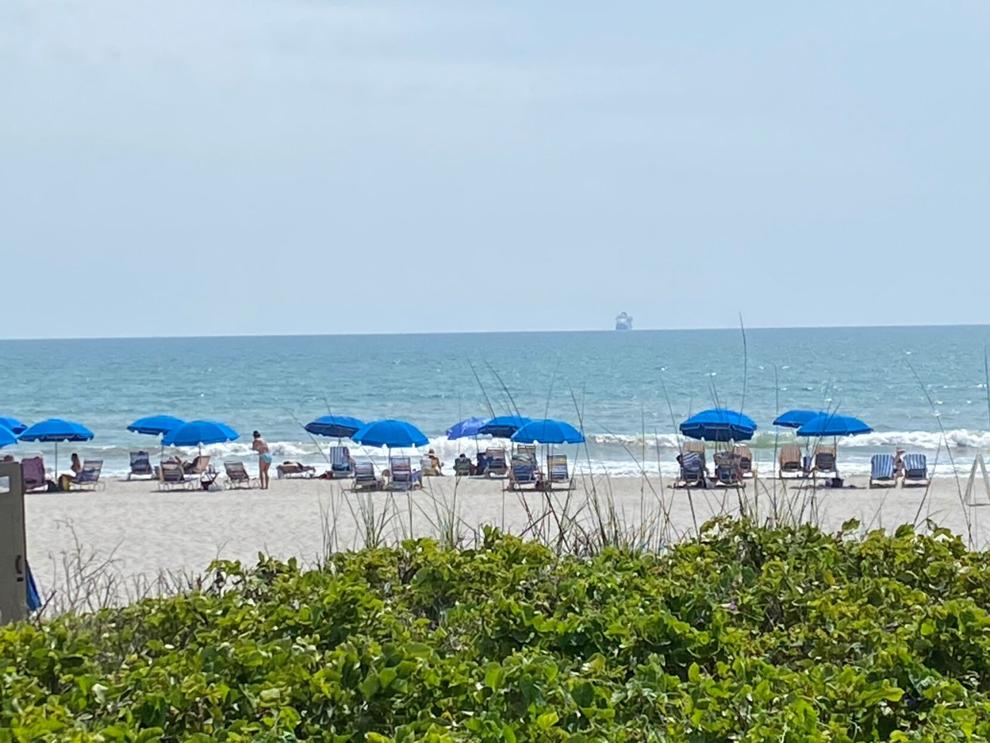 My only knowledge of Cocoa Beach came from watching "I Dream of Jeannie" as a kid on TV. Probably not a realistic expectation for my trip. I mean, what are the odds of me finding a wish-granting genie in a magic bottle on a deserted beach? Almost … ZERO.
Cocoa Beach and the Space Coast host many millions of visitors annually to enjoy the Kennedy Space Center Visitor Center, roam the long, wide beaches and hit some of the area's tourist destinations. Susan P., her husband and another couple from Bucks County, Pa., traveled to Cocoa Beach together to get reacquainted with the "vibe."
"BEST FRIENDS FOREVER"
Pacitto's BFF, Susan Seiler, also is a Cocoa Beach fan.
"I was here years ago with my parents," Seiler told me. "We stayed here and did the Disney thing. It's just the quintessential beach town. It's Old Florida. It's not ostentatious and filled with attitude. You just hangout in your flip flops. No drama."
The two Susans, twenty-year friends, love the laid-back lifestyle Cocoa Beach offers.
"This is the pace to go if you want to relax," she said. "And now, it's become a kind of foodie place. It's nice to have that happening. It's an affordable beach vacation. The Tiki bars are great and you get the best of everything."
MY TAKE
Much like the funny couples from Buck's County, Pa., the spouse and I enjoyed Cocoa Beach's Old Florida feel. I love a fun tiki, good foodie scene, affordable accommodations, activities, and learning a little about a destination along the way.
We arrived in Cocoa Beach late on a Thursday afternoon, but still in time for happy hour. Thank gawd! Our hotel was steps away from the historic Cocoa Beach Pier, which is home to the Rikki Tiki Tavern, a tiki at the end of the pier. The joint offers a $7.95 premium pour on happy hour and has an appealing menu for a guy who skipped lunch and was trapped in a vehicle for three-plus hours.
We made the quick walk back to the hotel and opted for the nearby, locally owned Cocoa Beach Ale House. We joined lots of locals unwinding from a long day at work and hobnobbed with a couple of tourists interested in sharing their lives with us. Dinner for two set us back $47, which was affordable and provided us with a filling late night hotel snack.
REACH FOR THE HEAVENS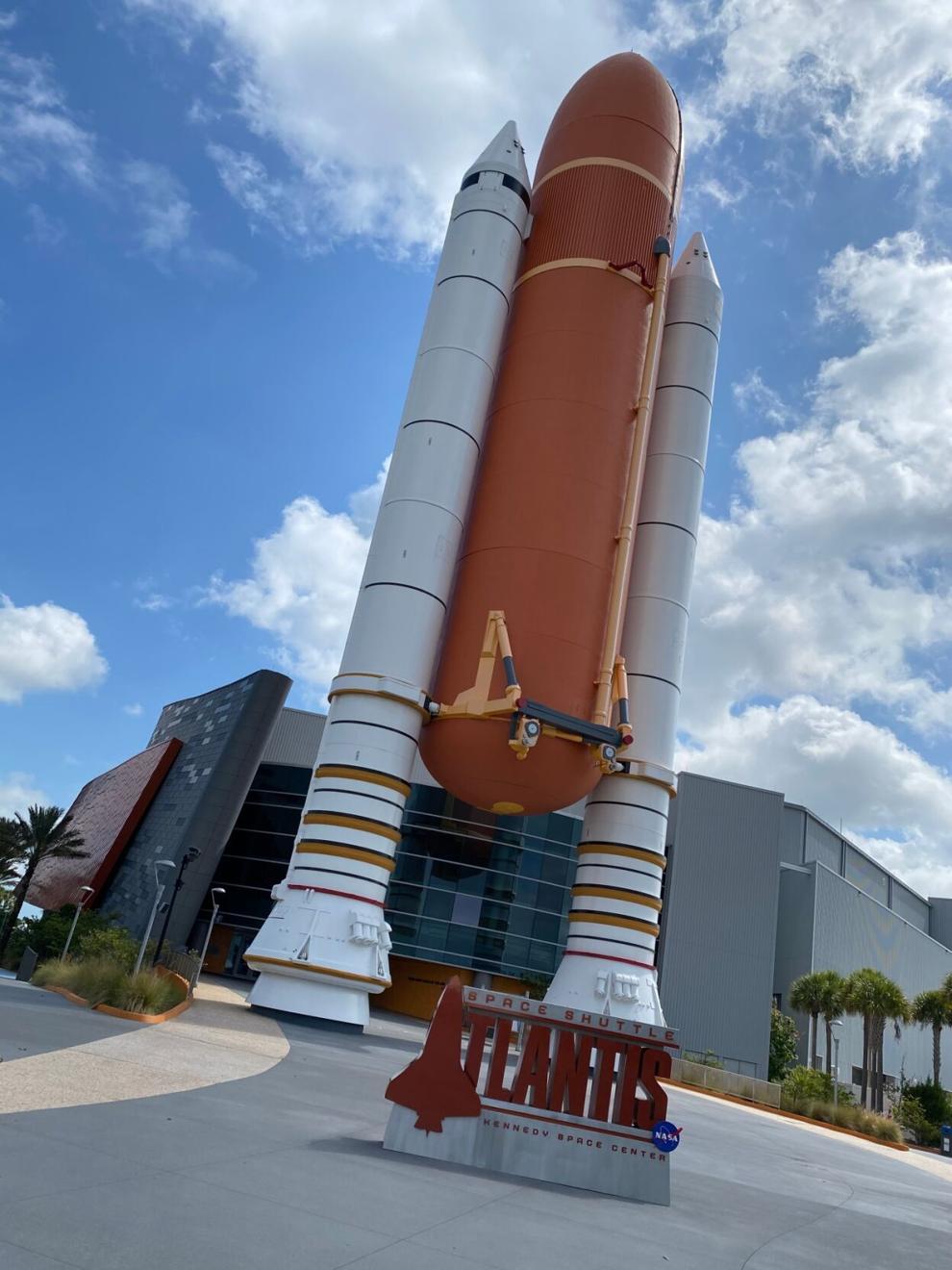 Friday morning, we were up early – by vacation standards – and off to the Kennedy Space Center Visitors Complex. For the $26 admission, the Space Center is a great value. Hundreds of families and kids on school tours crowded the complex. I – a space nerd and kid-at-heart – gazed up at the tall spaceships in the Rocket Garden in aw, enjoyed the Early Florida Nature and History exhibit and an educational exhibit aimed at inspiring young people to dream big and reach for the stars.
The Atlantis Space Shuttle exhibit was well worth the price of admission itself. You could easily spend the full day there, but given my short attention span, I was in and out, but it was super cool.
For the record, eat before you hit the Visitor Complex. While not Disney theme-park meal prices, the $30 Orbitz Cafe lunch left us wanting a filling meal. I wonder if that's what astronauts feel like after a squeeze-tube of space food, whatever that is?
LAMB CHOPS, GOOD SERVICE
Hungry from a few hours exploring space, we decided to find a local chop house for an early dinner. We ended up at Gregory's Steak House and Seafood Grille. Good stuff.
I started with an $8 happy hour cocktail, a Caesar salad, French onion soup and some potato crisps. Lamb chops and a pasta dish fit the bill for entrees and a liquor-soaked tiramisu to finish. I'm a big eater. The solid meal and good service set us back $95 plus tip. I thought it was reasonably priced with plenty of leftovers for a late-night snack and pre-breakfast nosh. Buyer beware … many restaurants are now starting the recommended tip at 18%, or are tacking on twenty-percent "resort fees" when you close your tab. Pay attention when you pay.
BEST MEAL OF THE TRIP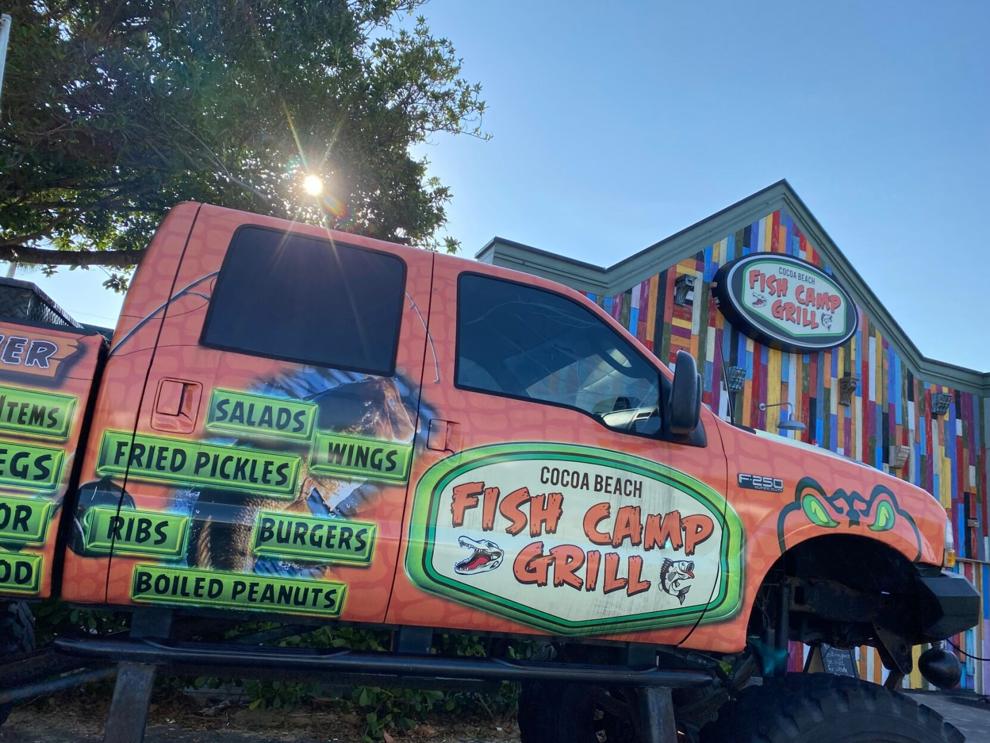 Saturday rolled around and a day at the beach was on tap. Hot and windy was the order of the day. We checked out the original Ron Jon's Surf Shop, which was fun — and air conditioned — but crowded with hundreds of parents and grandparents shopping for the perfect surf gear and Cocoa Beach memorabilia. It's a don't-miss destination.
A last-night-in-town dinner at the Fish Camp Grill grabbed our attention. Not only did we have a great meal setting on the patio, but we met the couples from Bucks County. A big dinner with drinks, apps, entrees, drinks and dessert, set us back less than $100, including the tip.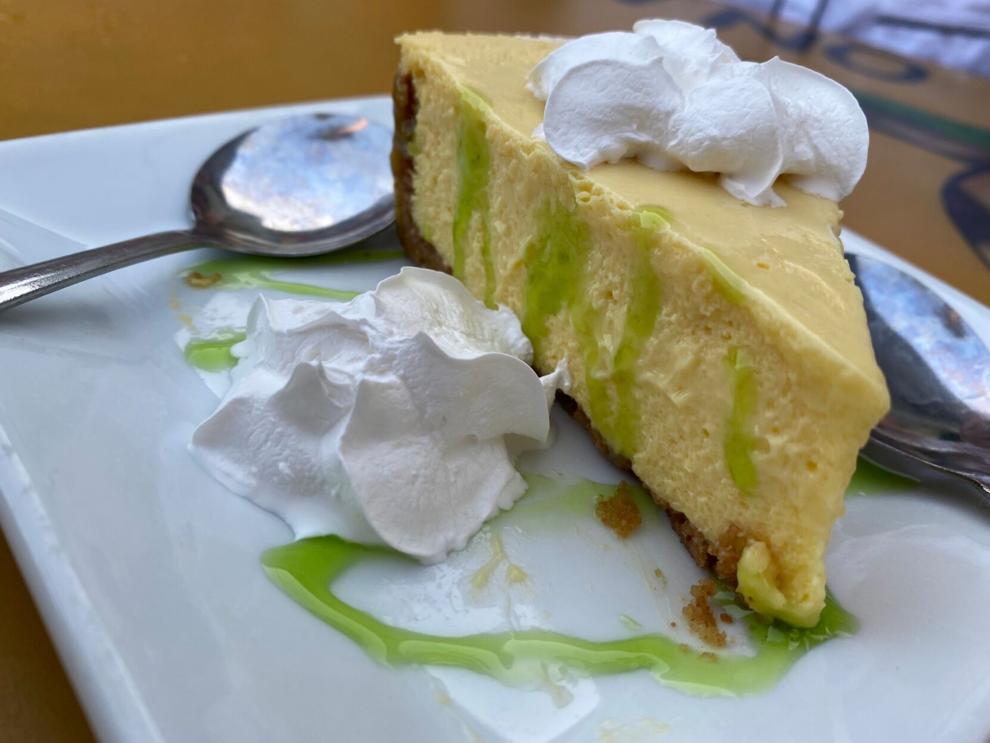 Cocoa Beach was a nice weekend getaway and I endorse it as a drivable, family vacation destination. Kids love it. Science nerds love it. There's plenty to love for adults looking for an escape from the kids. I never found my genie in a magic bottle, but I managed to find "I Dream of Jeanne Lane."
I'll take what I can get.
Dave Woods is Regional Digital Sales Manager for Sun Coast Media Group. His travel column provides tips, tricks and hacks for having a good time.
PLAN YOUR TRIP
Ron Jon's, a surf shop, receives 2 million visitors a year and Cocoa Beach is home to the East Coast Surfing Hall of Fame. The Cocoa Beach Pier, formerly known as the Cape Canaveral Pier, was built in 1962, and an annual Easter Surfing Festival, air show and other events attract crowds every year. https://www.ronjonsurfshop.com
Visit the Kennedy Space Center Visitors Complex website for more information on launches, programs and exhibits. You will be surprised what you don't know about Space Shuttle Atlantis and shuttle history. https://www.kennedyspacecenter.com/