For Watson Wu, his job is music to his ears.
The Englewood resident has been living the dream for 20 years as a sound designer/sound effects recording artist. He captures sounds of the highest fidelity for film, television, and the video game industries. His livelihood involves recording sounds such as cars, trucks, battle rifles, pistols and even  football stadium crowds.
"When I was a child, my father owned an arcade, and it was fun to have a master key and play PAC-Man and other games for hours on end," Wu said. "All those sounds are music to my ears. I believe that experience played a role in my career."
While in high school, a professor offered him a scholarship to attend Miami Dade College where he majored in music education. Another professor from the Florida International University offered Wu an opportunity to his music education there from 1997 to 1999.
"It was here that I discovered writing music was my forte," Wu said. "Studying music and getting a scholarship to further study in college made me realize that it was possible for me to do something in the media industry."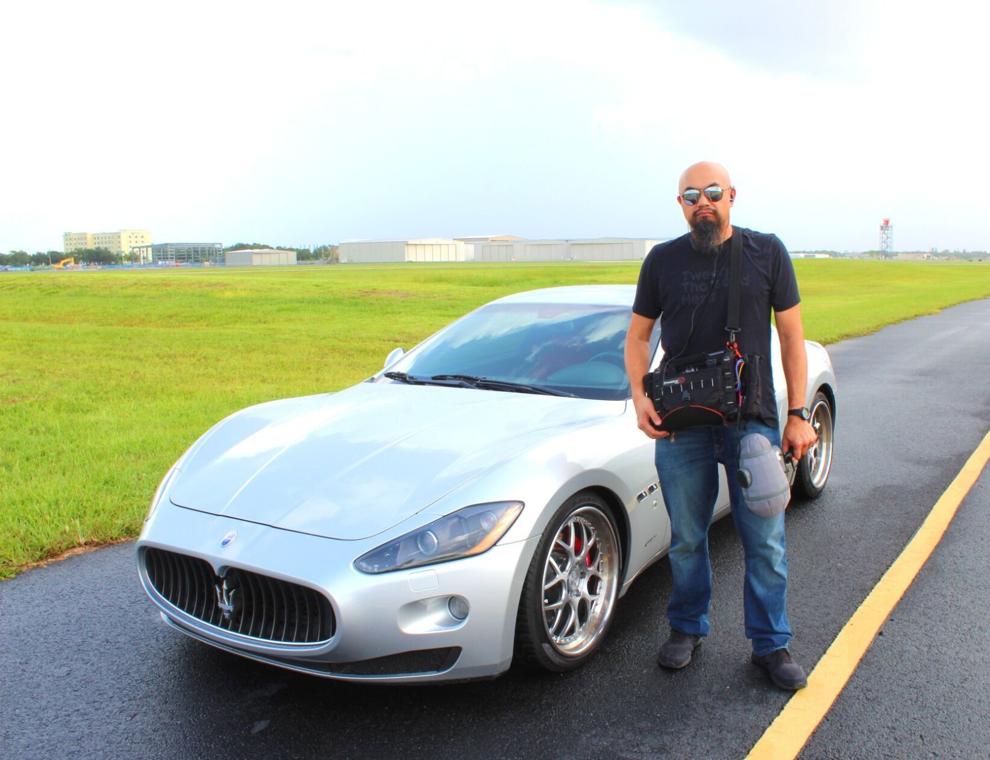 In January 2001, Wu became self-employed as a sound designer and master sound effects recording artist for film, television, ads, and video games. According to Watson Wu's official business website, his major sound projects included "Call of Duty: Modern Warfare," "Fortnite," and a Mercedes-AMG ad.
"I had the gear so I knew if I could not get to the library or get the sounds, I would record the sounds myself to do a better performance," Wu said.
Wu also has had contracts with tech companies such as Ubisoft, Avalanche Studios, and Slightly Mad Studios, recording two race cars for a rallycross video game.
In addition, Wu said he did recording for a PlayStation game called "Destruction Allstars."
"I was hired to record stadium sounds and design interactive crowd sounds for the title," Wu said. "This took months to edit and design around the unwanted sounds like marching bands, PA, and copyrighted music. Listen to the game, and you will only hear pure crowd sounds, just what the game needed."
SOUNDS FOR 'BABY DRIVER'
Wu's experience has attracted members of the film industry to hire him for his technical precision. Among his major film projects was recording stunt car sounds for the movie "Baby Driver."
In 2016, Wu arrived in a vacant parking lot at Atlanta Motor Speedway. For three days, preparations were made to capture quality sound effects of each stunt car. Wu installed six microphones per vehicle, such as in the airbox, the radio dashboard, two near the exhausts, and two in the engine compartment, to capture internal vehicle sounds free of background noise. Wu said by carefully taping the microphones, drivers would be able to perform the vehicle maneuvers for the film without worrying about the microphones falling off.
As Wu rides shotgun with stunt drivers such as Tom Williams, Boom Operator James Peterson follows each car using a shotgun microphone to record the  the stunt drivers burning rubber and power sliding in Dukes of Hazzard fashion.
"While James recorded the external sounds of the cars, my job centered on recording onboard sounds," Wu said. "Through emails, I was given a Shot List of what to record. For instance, when the Challenger is going toward the camera and sliding 90 degrees, the stunt driver has to drive and slide the car but not get closer than seven feet of James."
Wu said selecting the best sound effects was important to the film's success.
"Usually what I would do is voice slate, which means when you record something and you say 'okay this is the drifting scene take'," Wu said. "Maybe at the very end before I hit stop I will voice late again and say 'okay this is a really good take and better than the previous takes.' That is another reason why I have the radio mic and the radio because I could just lean in and say what is happening, then I do this in the beginning of recording I hit record and say Channel one is engine left and channel two is engine right."
The success of "Baby Driver" led to multiple project offers from film and television companies, including producers purchasing his World War II firearm sounds for the movie "Hacksaw Ridge." 
RECORDING CHALLENGES
Often, Wu learns on the job and by experimenting.
"I recorded a Bell 407 Gx Helicopter, which is a modern day helicopter," Wu said. "What I have learned from this experience is to not use headphones when recording any kind of aircraft, otherwise, when a helicopter flies by the rotor wash will cause your headphones to blow off your head. You also have to make sure not to wear a hat during field recording of any recording, whether helicopter or an airplane, but do wear protective eye glasses. With those sounds, compare microphones to our ears, microphones can reach a lot further regardless of being 100 feet away."
Recording motor boat engine sounds tested him and his gear.
"This project was for a game called 'Just Cause 3.' I was hired to source out and record various sounds of weapons and vehicles," Wu said. "When you operate the yacht in the game, I recorded those sounds which were done off of Boca Grande."
Wu had to power through seasickness while recording movement sounds of the yacht in very choppy waves. He said he was glad that any unwanted sounds were not captured by an array of microphones rigged on the boat.
"With the engine door opened (with a mic inside), the combination of diesel fumes and choppy water made me seasick," Wu said.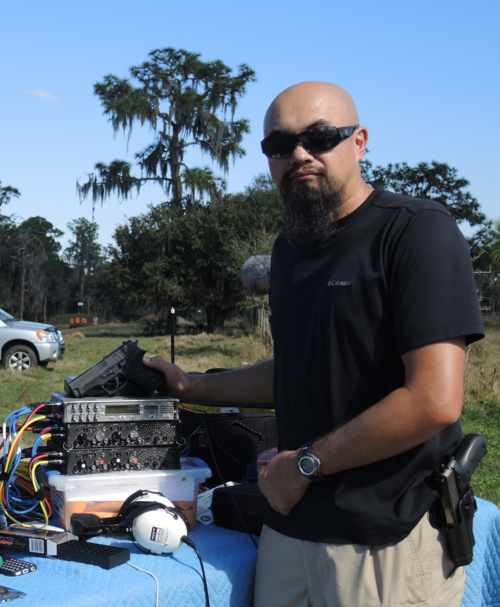 Wu's favorite projects are video games.
"Games are non-linear, so if I am playing a PlayStation game and have a character walking through a forest and into a cave, you have the different sound of what it sounds like in a cave versus the forest," Wu said. "So if I am going to record sounds of a cave, I am going to have a bigger sound."
Interested in sound recording?
For those pursuing careers in sound recording, Watson Wu's advice is to connect with people in the industry.
"Also, find local opportunities such as doing sound recordings for concerts and stuff like that," Wu said. "Do a good job and people will take notice."
For information about Wu, visit watsonwu.com and send him a message, but "please only send messages related to business or speaking engagements," he said.