Before Lizzie Dierken moved to California, people made fun of her future home.
"I always heard people talk about California being a place for crazy people … the land of fruits and nuts," the fifty-something told me. "I didn't understand what that meant. Maybe it is, but it's a magical place."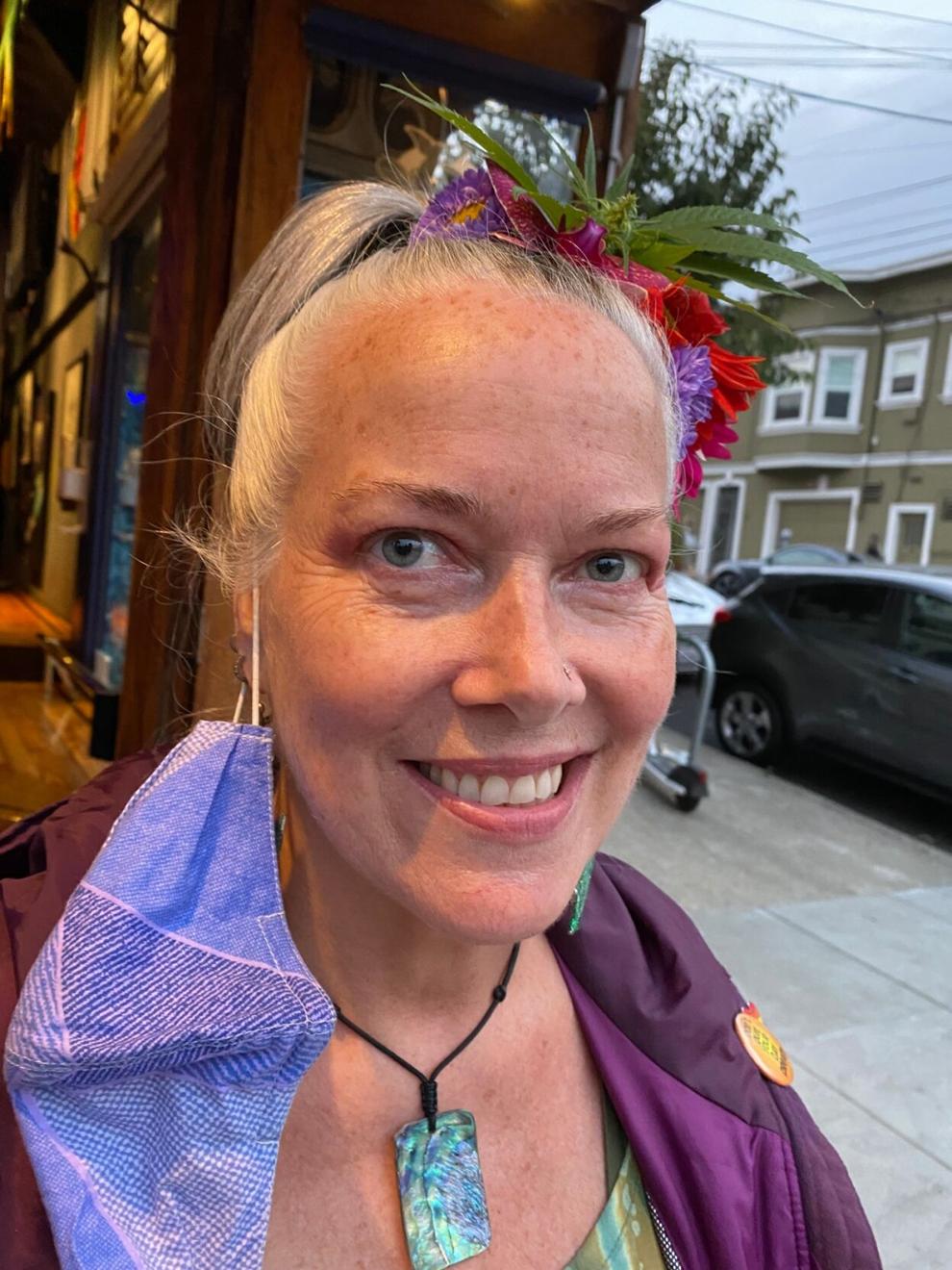 Twenty-nine years ago, when Lizzie headed to Los Angeles, something changed and the Maryland native ended up in San Francisco.
"I had a calling to come here," she explained. "I've never regretted it. That 'crazy' reputation is just a filter that keeps passionate people who want to be free of society's stereotypes coming to visit and live in the San Francisco Bay Area."
I met Lizzie while she was checking vaccination cards at the door of a Castro bar during happy hour. It looked like she would have an interesting take on the town. I was correct.
 SAN FRANCISCO'S COMMON THREAD
"It's for people who want to break free," she said. "What makes this place magical is people are more open minded and free about how they want to express themselves."
I agree with Lizzie. San Francisco is a "magical" place. It's been one of my favorite vacation destinations for 25 years.
I'm not alone. In 2020 San Francisco recorded more than 10-million visitors and $2.3 billion in visitor spending. Those numbers are down almost 80 percent from 2019 numbers, according to SFTravel.com. If the crowds I found on my recent trip are an indicator, San Francisco is on the rebound and headed for a tourism recovery.
"It's an adventure city," Lizzie said. "People here are adventurous and there are a lot of adventures to be had. We have hills and walking tours everywhere. You can take a short walk through the city and see the magic at every turn. By magic, I mean beauty of all sorts. The beauty of somebody "sparkly" walking by or a gorgeous vista of the (the Painted Ladies) Victorian homes or Golden Gate Park and the Golden Gate Bridge. There are so many things to do outdoors."
SHORT WALK, MY A$$
When a San Franciscan tells you something is a "short walk," be skeptical. To residents, the Bataan Death March was a short walk.
"That's just because everything is on a hill," Lizzie said, laughing. "One short hill can feel like five blocks if you are not used to it. The city is only seven miles square. Everything is walkable. It's so walkable and I just love it."
"We have fabulous calves and great glutes from all of the walking," she joked.
 MY TAKE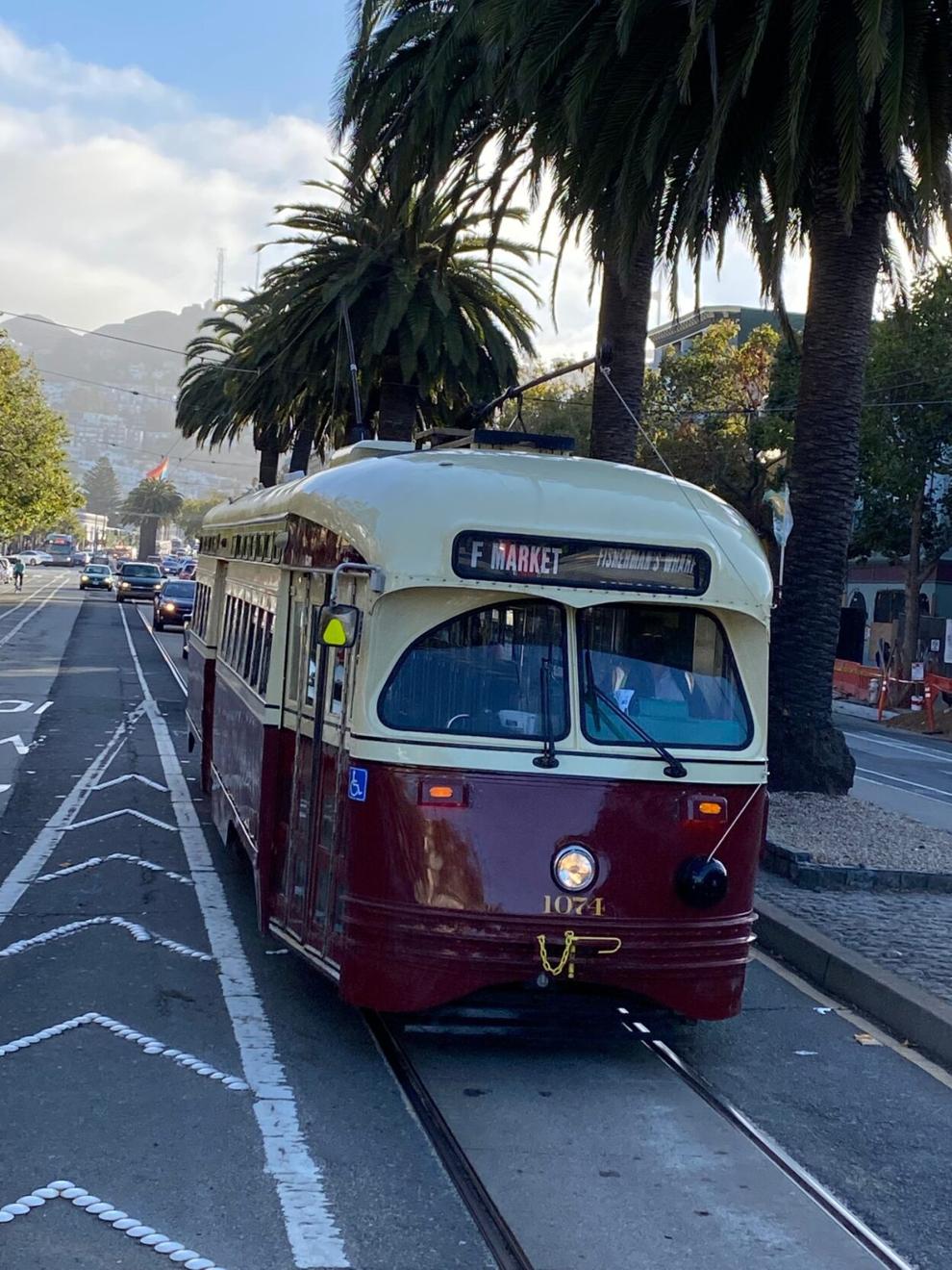 San Francisco is an easy destination with flights into San Francisco (SFO) or Oakland International (OAK). Once there it's a quick CalTrain, B.A.R.T (Bay Area Rapid Transit), or Muni (Municipal Bus Transportation) into the city. A trip from Oakland or San Francisco International on mass transit will set you back $3. Grab a ride share after rush hour for around $40. Avoid ride shares during peak commute times when Lyft and Uber "surge" pricing is in play.
I have always used the "F-Line" Market Streetcars as my go-to transportation. For $3 you can get from Fisherman's Wharf, up Market Street past the Financial District, United Nations Plaza, San Francisco's City Hall into The Castro, or make a MUNI bus transfer to hit The Haight and Golden Gate Park.
Don't depend on mass transit for late night rides and make sure you pick a safe, well lighted spot to wait on your taxi or rideshare. Only once did I attempt to navigate San Francisco in a rental car. It was frightening avoiding busses, streetcars, electric scooters, pedestrians, bicyclists … And parking? Parking at my Fisherman's Wharf hotel would have set me back $75 a day. I budget $40 a day for transportation.
GET NEIGHBORLY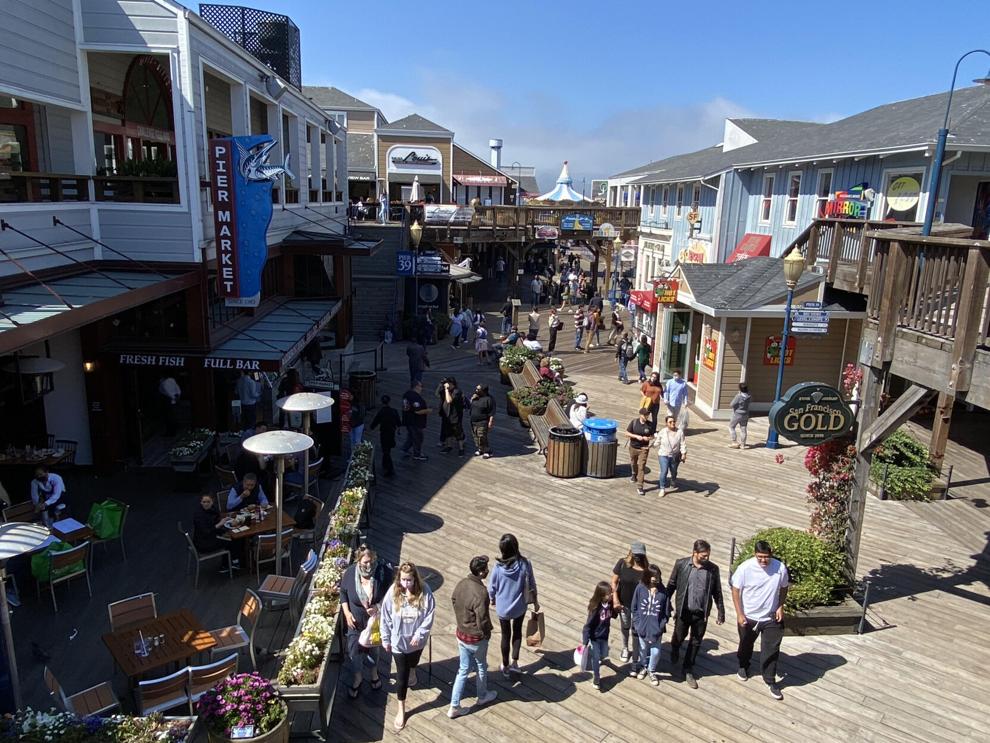 San Francisco is a small city made up of many neighborhoods divided by ethnic boundaries. Chinatown is a must visit location full of Chinese dining options, but also Korean, Vietnamese, and Japanese cuisine. Don't take a chance on a subpar meal and go to the House of Nanking for a great meal.
It's not really a neighborhood, But Fisherman's Wharf is one of my favorite San Francisco attractions. Don't get me wrong, it's the mother of all tourist traps, but worth an afternoon people watching, shopping and eating some of the city's famous Boudin sourdough bread, Ghirardelli Chocolates and fresh crab. Be prepared, because prices and tourist fees and taxes are steep.
The Haight, at the crossroads of Haight and Ashbury Streets is the epicenter of the 60s counter-culture revolution. Hello old hippies. The area is full of cool clothing shops, tattoo and piercing parlors, vintage record stores and unique restaurants. Check out Golden Gate Park's botanical garden for a relaxing afternoon walk, and the Painted Ladies nearby for a Victorian architecture fix and photo-op.
This trip was the first time I explored North Beach, also called Little Italy. The neighborhood offers dozens of Italian and Mediterranean restaurants with handmade pasta, hearty sauces, Italian pastries, and plenty of Chianti.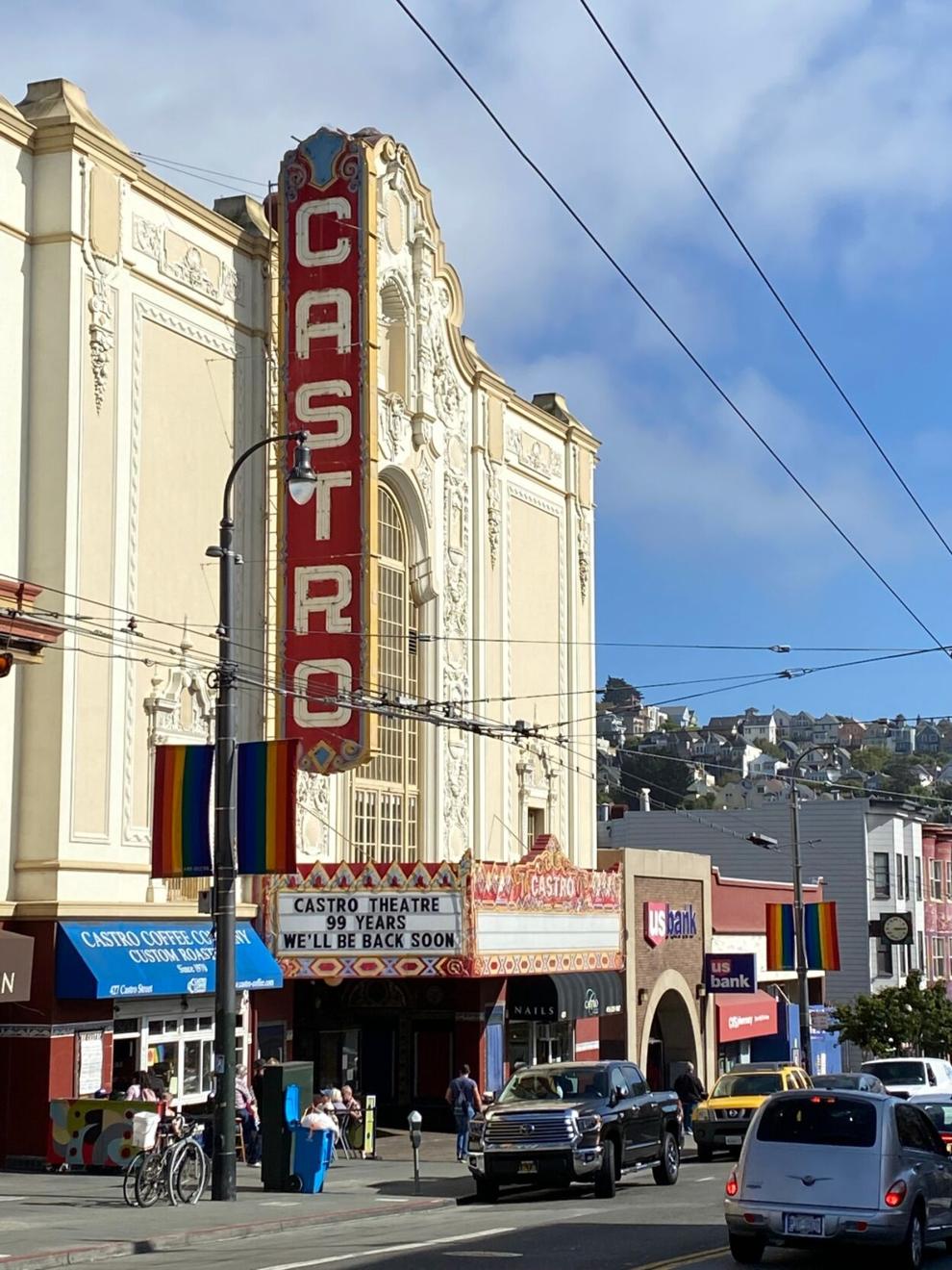 I've made The Castro, as it's called by locals, a travel destination for more than two decades. The epicenter of LBGTQ rights activism for 50 years, Castro was home to Harvey Milk, who in 1977 became the first openly gay elected official in California history. The area is home to many lively bars, restaurants, galleries, and street festivals celebrating the diversity of the city. Try Harvey's for a solid brunch, The Sausage Factory for dinner, Cliff's Variety for an urban hardware store shopping experience and Midnight Sun for some funny Drag Queen Bingo.
I made my first visit to Coit Memorial Tower. The Art Deco tower's panoramic observation deck sits 212-feet atop Telegraph Hill and has been an iconic San Francisco landmark since 1933. For the $10 admission, you can go to the top for spectacular views of San Francisco, the bay, Golden gate Bridge and Alcatraz Island.
ESCAPE TO ALCATRAZ
I saved my best for last.
While Coit Memorial Tower, Chinatown, the city's parks and Golden Gate Bridge provide plenty of quality entertainment, Alcatraz Island National Park had escaped me until this visit.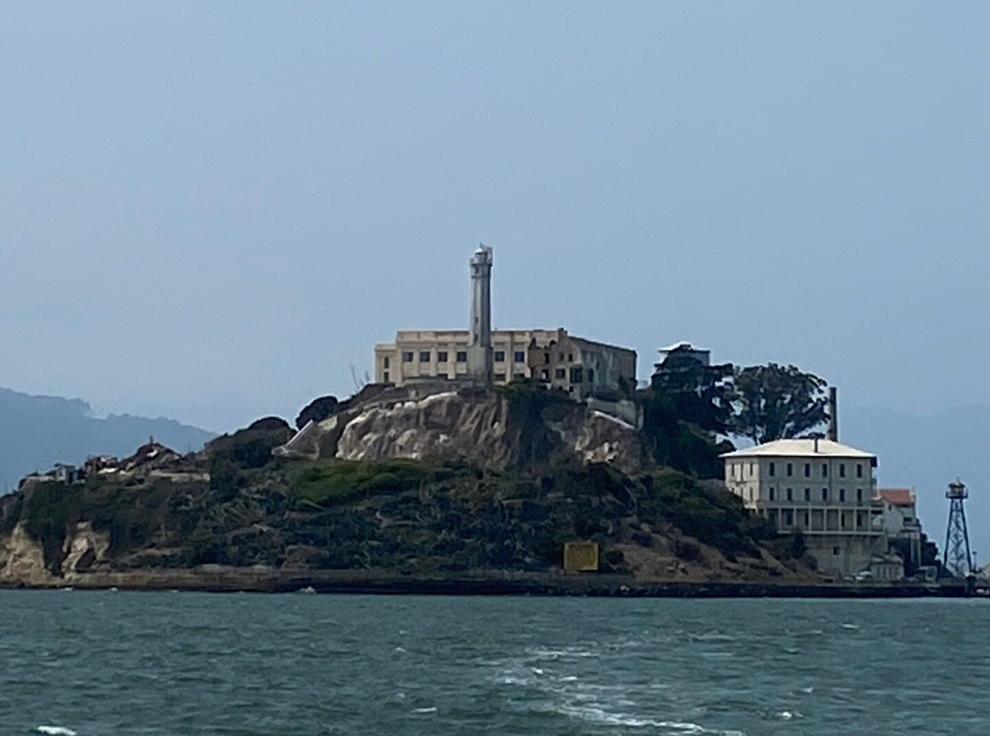 Alcatraz Island was once a Civil War-era fort with 200 soldiers, 105 cannons and lots of seabirds. Wear a hat. Later it served as a military prison and eventually the famed maximum security federal penitentiary. In its last incarnation as The Rock, it's prison nickname, it was home to infamous prisoners including Alphonse "Al" Capone, George "Machine Gun" Kelly and Robert "Birdman of Alcatraz" Stroud.
A gallery is dedicated to telling the story of the 1969 Native American occupation of the island when 87 protesters claimed the island in the name of Indians of All Tribes. It was a 19-month protest and occupation that didn't end well for anyone. It's an interesting exhibit and well worth the $48 cruise and admission ticket to the park.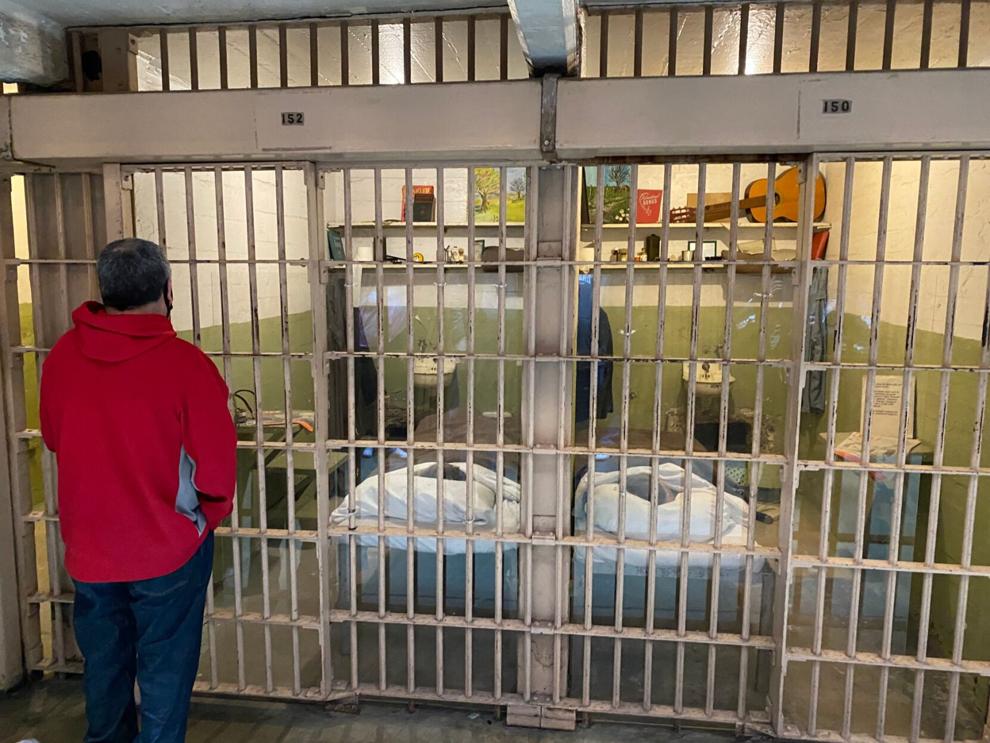 When you feel comfortable traveling again, make San Francisco a destination. It's easy to get there, has lots to do, and you never know, you might learn something, but I can guarantee you will have a good time.
Proof of vaccination
San Francisco health regulations require identification and proof of Covid vaccination/s to enter bars, restaurants, indoor entertainment venues and gyms. Some I visited were lax on checking cards, but many insisted on proof before entertaining the establishment. I mean, INSISTED.
I was OK with it. There was a certain comfort knowing everyone inside had the same level of protection I did.
However, many San Francisco restaurants and bars expanded onto the sidewalks and streets in front of their location. I loved the opportunity to dine outside and meet the neighborhood locals and fellow visitors … vaccinated or not.
No Florida clothes
There's an old quip about San Francisco weather. It goes … "The coldest winter I ever spent was a summer in San Francisco."
Don't make the same mistake I did. Warm weather tourists are easily spotted by locals.
"They are the ones shivering at the streetcar stops," I was told.
So true. I packed plenty of shorts, tank tops and Florida shoes. October is a beautifully warm month on the San Francisco Bay. Early September, however, is not so warm. Temps were in the mid-70s during the day and 55-ish at night. It's a damp cold.
Most of my clothes never made it out of the suitcase. Luckly, cheap hoodies and sock-cap beanies are easy to find.
Dave Woods is Regional Digital Sales Manager for Sun Coast Media Group — Adams Publishing Group, Florida.