Chef Burak Cakir and his wife, Michelle, not only brought a restaurant successfully through the pandemic. They simultaneously launched a bakery/coffee shop, started healthy custom meal deliveries and turned their home into a PPE factory. 
Their gleaming stainless-steel vault of a kitchen hums with constantly active coolers and equipment.
In addition to the restaurant, all that machinery supports the bakery/coffee shop and prepackaged meal delivery production.
Chef Burak and Michelle Cakir have owned and operated Port Charlotte's Ephesus Mediterranean Grill for six years. Now the couple and their sons manage multiple missions, while also training in a demanding martial art.
This Rotonda West family cares about others, eats healthy, sleeps little and lives tough.
BOCA GRANDE START
In Izmir, Turkey, Burak Cakir cooked professionally to put himself through school for an international business management degree. In 2007, Boca Grande's Gasparilla Inn recruited him as a busboy.
"I thought I'd be driving a bus," he said with a laugh. "But I was 19 and happy to work my way up."
He met his wife-to-be when Michelle was stationed at Eglin Air Force Base and Burak was working offseason in the Panhandle.
"In one of our first conversations, he learned my name was Michelle and he said, 'I'm Burak.'"
Given the then-newly elected First Couple, Michelle thought it was a pretty cheesy pickup line, but he insisted, "No, my name really is Burak."
It seemed meant to be. They worked together on Boca Grande while saving every penny and gradually collecting furniture for a Middle Eastern restaurant.
BEYOND TAKEOUT
In 2014, they opened the seven-table Ephesus Mediterranean Grill in Englewood's Cornerstone Plaza, at first intending it for takeout. But soon there were lines out the door, couples dressed to the nines, bringing in their own bottles of wine for dinner.
After being open just over a year, the grill outgrew S. McCall Road and moved into the former Cove Bistro in Rotonda West.
The new Ephesus Mediterranean Grill had atmopshere of Arabian Nights romance — dining room and patio glittering with string lights and Turkish lanterns, leather-bound menus stamped with the Turkish words for "Welcome" and "Bon Appetit," muslin-swagged alcoves, seductive Middle Eastern music.
Ephesus, Turkey, is home to a Wonder of the Ancient World, but Ephesus Mediterranean Grill served dozens of wonders of ancient Turkish cuisine. Among them: the usual falafel, kebabs and stuffed grape leaves, but also the magnificent Iskender (Alexander) Platter, dating back to the Ottoman Empire, and the Sultan's Feast.
The global COVID pandemic opened more doors for the couple.
BANQUET ROOM TO BAKERY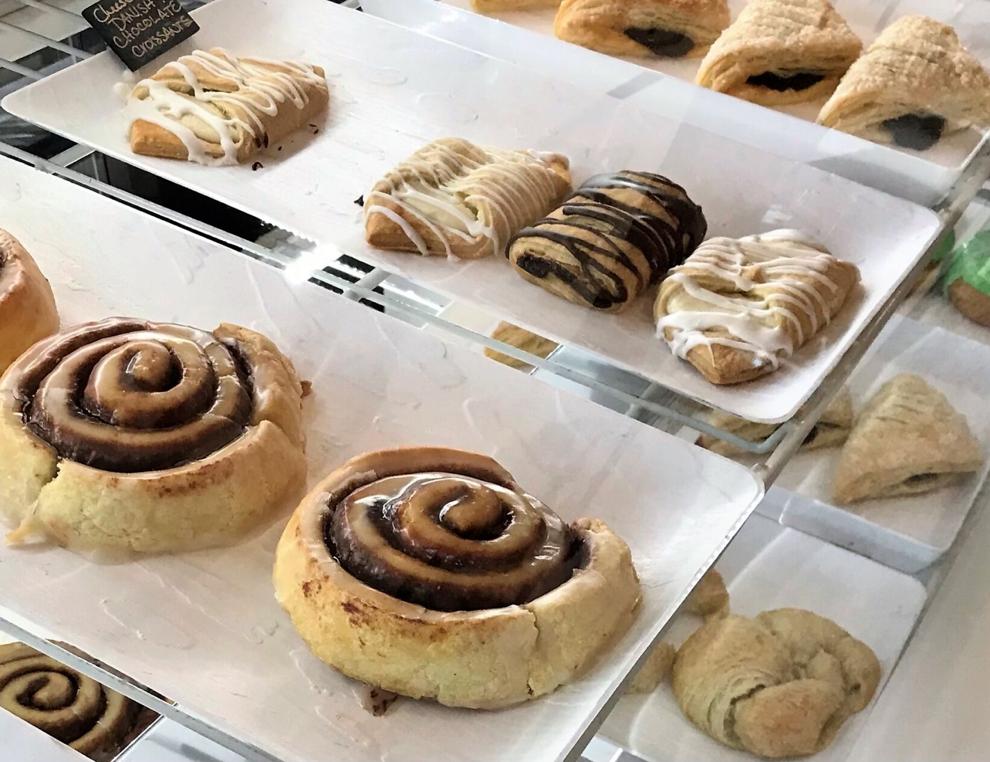 Michelle always had a hand in the Ephesus dessert menu, serving baklava and Turkish coffee to customers who weren't already replete with feasting.
But a lavish banquet room lay alongside their main dining area, largely unused.
"We'd wanted to do more things," Burak said. "But until the shutdown we were too busy to focus on something new."
Now a full-service bakery/coffee shop is there, serving Venice-roasted Black Gold Coffee and their own goodies as early as 7 a.m. The Cakirs arrive at 4:30 a.m. to make enough desserts to fill the cases with pastel macarons, baked doughnuts, pastries, giant cinnamon rolls and six different kinds of baklava.
Soon, there was another enterprise brewing.
FOOD FOR FITNESS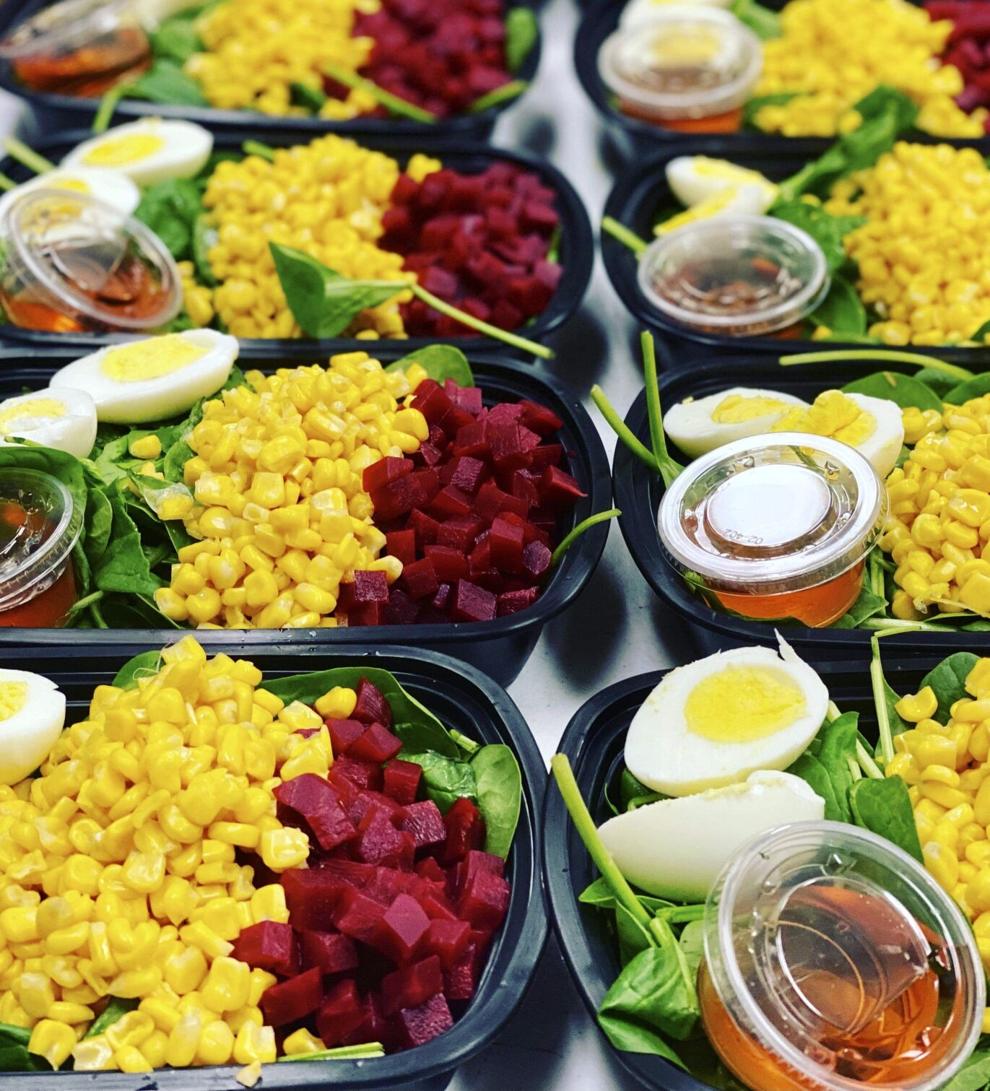 Unlike most chefs, Burak also is a personal trainer and an athlete with an advanced sports nutritionist license. He's so ripped people kept asking him how he got that way.
Advice offered here and there became another new business.
In the Ephesus kitchen, he began preparing scientifically designed custom meals for select personal clients who sought weight loss, more muscle mass, peak performance or more energy.
With his meal-delivery service, Fitletics Rx Meal Prep, Burak prepares up to  three meals a day for clients. These custom meals don't follow restrictive menus or set diets like keto and paleo which, he says, aren't sustainable.
He makes varied nutrient- and superfood-dense meals that clients can incorporate in a clean lifestyle, without counting calories or making decisions about what to eat.
"People are the way they are because they don't want to put the work in, so we make it even easier than a McDonald's drive thru. We deliver directly to clients and gyms.
"We also coach them constantly, because it takes time to see results. We have to be there for them all the time, or the program will fail."
WORD OF MOUTH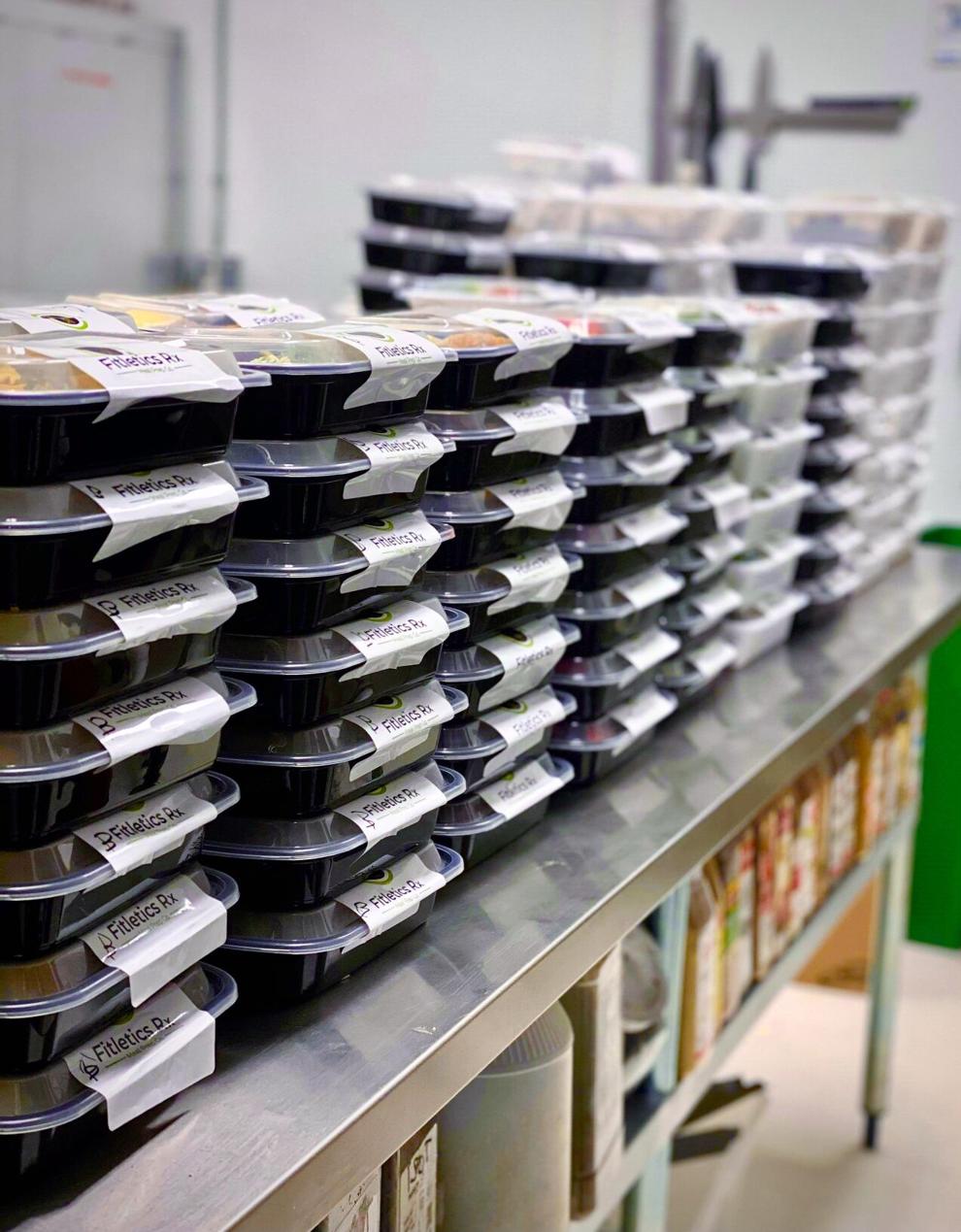 When deliveries in his car couldn't keep up with demand, Burak bought a refrigerated van and now delivers as far as Tampa.
At first, they hand-packed 6,000 meals a month, but a new automatic packaging machine will let customers store vacuum-sealed meals for 15 days and allow nationwide distribution.
They also ordered a piece of cutting-edge equipment called Fit3D Scanner, which takes 1,200 images and creates a 3D avatar showing body fat percentage, lean muscle mass and other head-to-toe measurements.
"We're the only company between here and Orlando that has one," Burak said. "We can check clients' progress month to month, which reinforces people who are impatient to see immediate change."
Catering to pandemic stay-at-homes, the meal-prep industry is crowded with competitors — online subscriptions like Blue Apron, Home Chef, Sun Basket, Gobble, and Freshly, to name just a few.
"But no one's doing meal prep exactly like us," Burak explained. "We customize to hundreds of clients' needs. Our goal is to buy a full food production facility in the future. Our exit plan is to sell the business to a corporation like Nestlé USA, which bought up Freshly. But before we sell, we want to make sure people get the same customized service."