BARTOW – The Bartow High School varsity cheerleading team departed Thursday morning for Gainesville, where it will vie to win a state title for a sixth consecutive year.
In what has become a tradition, the seniors from the team sat atop the school's Fire Academy truck, followed by the rest of the team cruising north on Broadway to Main Street, as the town bid them luck in the tournament.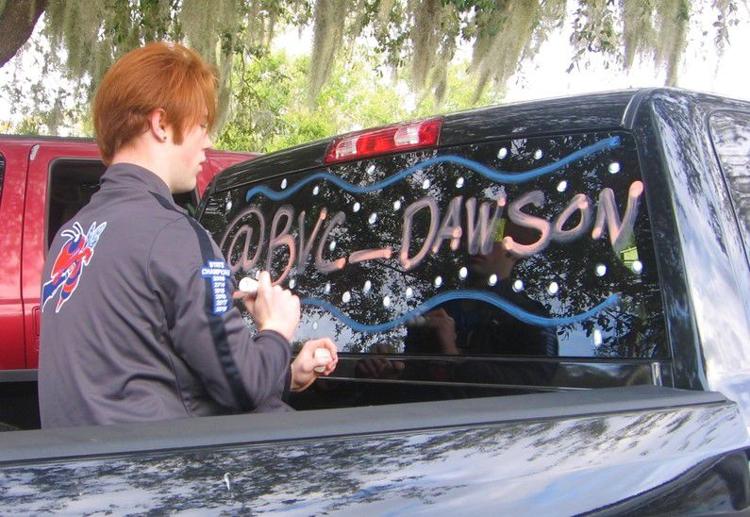 The team and its staff gathered outside the football stadium before leaving. They were led in prayer by the varsity basketball coach Terrence McGriff as the team formed a circle with him. Following that prayer, Bartow High Principal Emilean Clemons told the team how proud she was of the them and wished them luck in their competition.
"And don't you come back without a title," McGriff shouted.
The team will compete in the 2019 Florida High School Competitive Cheerleading State Championships on Friday in the O'Connell Center at the University of Florida in Gainesville.
For information about the state tournament and see results, visit the Florida High School Athletic Administration's web site state tournament web page at https://www.fhsaa.org/node/36115.