BARTOW — Michael Presley Bobbitt has worked hard over the years to have his plays taken seriously.
He's been successful, too, since three of those works have been, or will soon be, performed on stages from here to New York City.
As the Bartow native tells it, the work ethic that has helped to foster his success was learned years ago in the local phosphate mines.
Bobbitt is a Polk County native whose star is on the rise in the theater community. His most recent work "Florida Man," is set in Bartow and is gaining recognition as he and other industry leaders prepare it for a turn on the stages of Off-Broadway at the end of July.
The term "Florida man" is a generic description popularly used in media reports when a male person who lives in Florida commits bizarre or idiotic crimes.
"I'm really hoping that this story kicks the doors open in a big way for me," Bobbitt said recently. "For my work to be selected for the Broadway Bound Theater is like catching lightning in a bottle."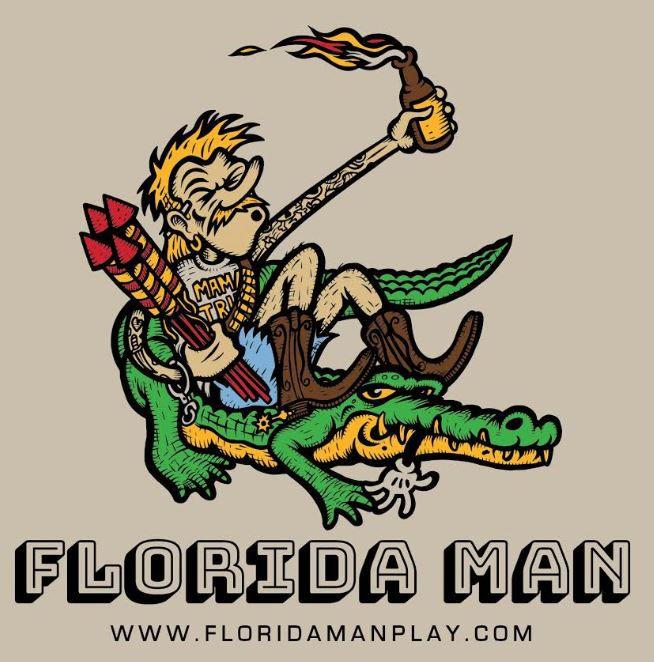 Broadway Bound Theater is a new works festival in the United States that uses a blind submission process to evaluate about 1,500 scripts from around the world. Every year, the top 20 works are each shown on Off-Broadway for a week. For the second year in a row, one of Bobbitt's works has been selected. Last year, it was "Sunset Village" and, this year, it is "Florida Man."
"Being selected two years in a row is like winning the lottery and truly an affirmation for me," he said. "Plus, it gets the stories in front of as many industry leaders as possible."
After the week is over, during which time he will act as the producer this year, Bobbitt is hoping that the combination of seeing the play and then reading his newly-finished screenplay for the material will prompt the industry executives in attendance to consider adapting "Florida Man" into a feature-length film.
"That is the first step in my plan — get producers and agents to fall in love with the characters and turn 'Florida Man' into a movie," Bobbitt said.
As far as his career has taken him so far, Bobbitt says that Bartow schools played an integral part of the creation and cultivation of his love of writing and theater.
"Writing is my first love," he said. "I think my love of theater began at Bartow Elementary — I was in every single play they had while I was there."
The 1994 Bartow High graduate said winning the school's poetry contest was the first validation he might have some talent.
Bobbitt attended Florida Southern College, majoring in English and theater, but ended up finishing years later at St. Leo with an MBA. He is the owner of Applied Economic Group, a commercial real estate appraisal company.
After Florida Southern, he had a short stint in the Navy and then stopped in Gainesville to visit some friends and found that he loved the town. That was 22 years ago, and he's lived there ever since with his wife, Laura Jackson, and their son, Liam.
Still, he says that Bartow will always be home for him.
After years of "learning" to write, much like a tradesman learns a skill, Bobbitt finally found success writing about old people having sex in "Sunset Village" — a play about the titular fictional community which was loosely based on The Villages, the mega-retirement development just south of Gainesville.
"'Sunset Village' earned me a little following of people," he said.
"Sunset Village" played at the Gainesville Community Playhouse, a 230- seat theater, and broke a 35-year attendance record. It was so popular that it will again run for a month beginning Sept. 13.
Even though he lives two hours away, Bobbitt says he hasn't forgotten his Polk County roots.
"I've dug my career out of the dirt, and I'm proud of that because it's about the hard work I learned in the phosphate mines," Bobbitt said. "I'm kind of an anomaly — most think I'm a big dumb redneck, but it's kinda nice because I'm the one that no one expected to do well."
Bobbitt said he comes home often to see his family, including his mother, Judy — his dad is the late William "Buck" Bobbitt.
To find out more about Bobbitt and his other works such as "Where the Rivers Meet," "Trailer Park Elegy" and "Cedar Key" visit michaelpresleybobbitt.com.