WINTER HAVEN – A street fight involving 20-30 people resulted in seven arrests Christmas night, with five of those individuals arrested being charged with battery on responding officers.
"Our officers showed extreme restraint in dealing with this crowd that continued to escalate in aggression," Winter Haven Public Safety Director Charlie Bird said. "I am thankful that everyone went home safe and those who chose to act out on Christmas Day went to jail."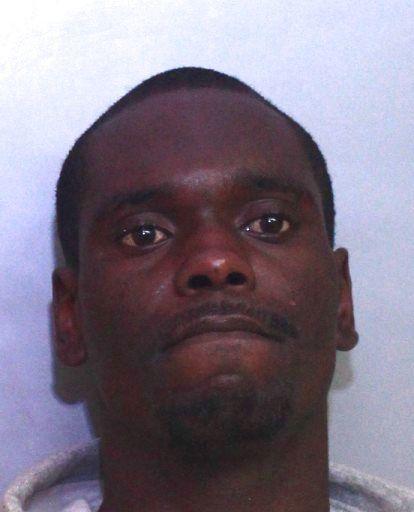 Jamie Brown, the public information officer for the Winter Haven Police Department, said that four responding officers were either pushed, kicked or spat on during the altercation. The occurrence, described as "multiple fights," took place in the Florence Villa neighborhood near the intersection of First Street and Avenue R NW, at approximately 9:30 p.m. Dec. 25.
Officers are not sure how the fight started, but based on social media posts it appears to have been a fight over a woman.
Police identified one of the primary aggressors as Derrick Munson, a 26-year-old who self-identifies as homeless. Munson was arrested after officers saw him fighting another man in the street wearing only his underwear. Officers said Munson refused to stop fighting as officers tried to break up the dispute. Munson then allegedly spit in the face of an officer twice while being placed in a patrol car. This is the third time Munson has been arrested for battery on a law enforcement officer in 2018.
The mother of least one of Munson's children, 29-year-old Shantee Walden of Winter Haven, shoved two officers and allegedly tried to pull one of the men out of a patrol car. Walden's 16-year-old son also shoved an officer multiple times and was arrested during the scuffle.
Latoya Munson, 37, of Winter Haven was arrested for trying to prevent her uncle, Eddie Munson of Lakeland, from being arrested for interfering with police. Eddie Munson was doused with pepper spray during the incident.
"That is my uncle and he only has one leg," Latoya Munson said, according to what a responding officer wrote in his arrest affidavit.
Eighteen-year-old Marquarius Jasper of Auburndale allegedly struck several responding officers and eventually was tased.
After shoving officers twice, a 33-year-old self identified homeless man named Terrance Miller was also arrested.
—
Contact Charles A. Baker III at cbaker@scmginc.com.