It seems hard to believe — almost impossible to believe — that little more than 100 years ago the women of this country did not have the right to vote. The 19th Amendment to the Constitution will celebrate the 100th anniversary of its passage on August 18, 2020, and the general election that same year will mark the centennial of women casting ballots.
In addition to Susan B. Anthony, another key suffragist was Anna Howard Shaw, a companion to Anthony during the last years of her life. Local papers in Winter Haven and Haines City reported on Shaw's visits to the Inman compound and the Florence Villa Hotel as a vacationer.
As reported by the Haines City Herald on March 9, 1918, "The Winter Haven Women's Civic League will entertain the Council of Defense at Florence Villa Hotel Tuesday afternoon, March 12 at 3:30. [Speakers include] Dr. Anna Howard Shaw, Chairman of the Women's Committee of the National Council of Defense, and Mrs. Wm. Hocker of Ocala, Florida, State Chairman of Council of National Defense. Both guests will address the audience and the occasion will be of of great interest to all. It is a great honor to have Dr. Shaw with us, and we appreciate very deeply her giving us any of her much needed period of rest and recreation after her strenuous year of patriotic work in Washington, to talk to the women of this region. Nobody should miss this opportunity to hear Dr. Shaw. Haines City ladies are cordially invited to attend."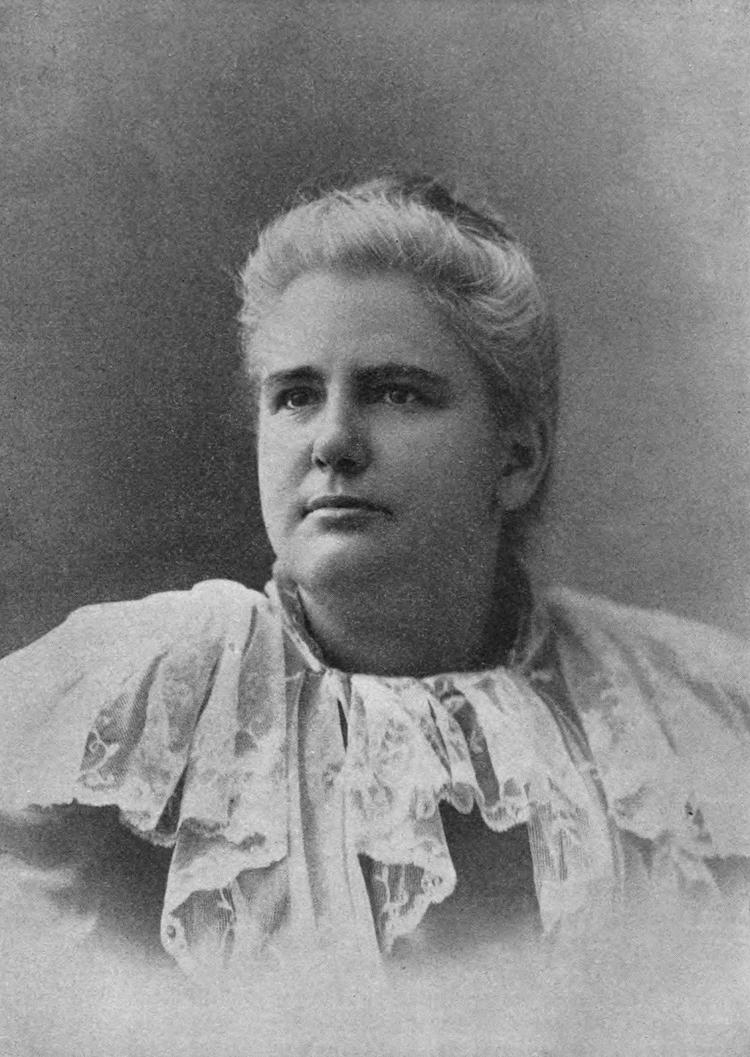 Dr. Shaw had served the "suffrage cause" as Vice- President of the National American Woman Suffrage Association (NAWSA) from 1892 to 1904 and as President from 1904 to 1915.
Writing in her autobiography Shaw noted events of the 1880s led her to strive for social justice. She wrote, "We were entering upon a deeply significant period. For the first time, women were going into industrial competition with men and already men were intensely resenting their presence, Around me I saw women overworked and underpaid, doing men's work at half men's wages, not because their work was inferior but because there were women. Again, too, I studied the obtrusive problems of the poor and of the women of the streets, and looking at the whole social situation from every angle, I could find but one solution for women - the removal of the stigma of disfranchisement. As man's equal before the law, woman could demand her rights, asking favors from no one. With all my heart I joined in the crusade of the men and women who were fighting for her. My real work had begin."
It was President Woodrow Wilson who appointed Shaw to head the Woman's Committee of the National Defense Council during World War I, due to her work for the political freedom of women.
She later, while in Florida, accepted an invitation from past President William Taft to join him and others on a speaking tour from New Hampshire to Kansas. The tour proved strenuous and she succumbed to pneumonia on July 2, 1919.
She did not live to see the eventual passage of the amendment — passage due in no small part to her tireless work on its behalf.
The wording of the 19th Amendment, ratified in 1920, featured the same wording that Susan B. Anthony and Elizabeth Cady Stanton had been submitting since 1878.
This column is based on an article printed in the Polk Historical Quarterly from September 1999 by Sandra Chamberlin.
The Museum of Winter Haven History is open Saturdays from 9 a.m. to Noon. An exhibit tour is offered at 10 a.m. Group tours are available for four or more people by appointment. The museum, located at 660 Pope Avenue and Lake Howard Drive, is free and open to the public. Come explore. For further information contact Bob Gernert, 863-206-6855 or bobgernert@gmail.com.