It wasn't all that long ago that local fans didn't have a lot of options for their entertainment dollar when it came to local sports, especially in the winter months.
That changed in a pretty big way two seasons ago when the Florida Tropics were born, and a year later, the Lakeland Magic. The two fill up more than three dozen winter nights with the excitement and fast-paced action of professional arena soccer and NBA G-League basketball.
The two teams recently released their 2018-19 slates – the Magic home for 24 games at the RP Funding Center and the Tropcis for an even dozen – with highlights on both that are sure to please their supporters.
But there are a few dates on both that are "must see", and if you can only pick one game for each, circle April 6 on your calendar if you are soccer supporter and Dec. 7 if you are a basketball booster.
You don't want to miss April 6. It's Margaritaville jersey night. I've seen the mock-ups. They are beyond cool. So cool that Jimmy Buffet himself should buy a ticket and sit with the Swan City Syndicate to root on our Major Arena Soccer League team. And if he doesn't, it's his own damn fault since the Tropics will be hosting the Baltimore Blast that night, the team that has won the last three MASL championships.
The Magic will also go heavy with the jersey theme, Dec. 7 is the date to circle, as it will be "Star Wars" night, a force always filled with fun and whimsy. Nov. 25 will be fun too, with throwback old Orlando Magic jersey's featured.
Speaking of Orlando, another bonus for local soccer fans is a new MASL expansion team, the SeaWolves. The Tropics and 'Wolves will meet no less than six times this year since the soccer sked is heavy on divisional games. Same for the Magic too.
If you're already champing at the bit to see both, know that the Magic's home opener is Nov. 10 against the Westchester Knicks while the Tropics will welcome the St. Louis Ambush on Saturday, Dec. 1. Nine of the Tropics 12 games are Saturday night specials, with one Friday date and two Sunday matinees rounding out the schedule. Fifteen of the Magic's home contests are weekend matchups too, making them both family-friendly for sure.
Also of potential note for the Magic is a visit Feb. 22 by the Salt Lake City Stars. That's because Tony Bradley, the Bartow product, could be on the Stars roster that night. He played most of last season in Salt Lake, but did dress for nine games with the Utah Jazz, the Stars NBA parent.
Let the games begin.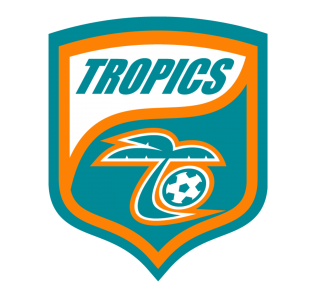 Florida Tropics 2018-19 schedule
Saturday, Dec. 1 St. Louis Ambush
Saturday, Dec. 8 at Mississagua Metrostars
Sunday Dec. 9 at Utica City FC
Friday, Dec. 14 vs. Harrisburg Heat
Saturday, Dec. 22 vs. Milwaukee Wave
Saturday, Dec. 29 vs. Orlando SeaWolves
Saturday, Jan. 5 at St. Louis
Sunday, Jan. 6 at Kansas City
Saturday, Jan. 12 vs. Orlando SeaWolves
Saturday, Jan. 19 vs Milwaukee Wave
Saturday, Jan. 26 vs. St. Louis Ambush
Friday, Feb. 1 at St. Louis
Saturday, Feb. 2 at Kansas City
Saturday, Feb. 9 at Milwaukee
Saturday, Feb. 16 vs. Orlando SeaWolves
Sunday, Feb. 24 at St. Louis
Saturday, March 2 at Orlando
Sunday, March 10 vs. St. Louis Ambush
Friday, March 15 at Orlando
Sunday, March 17 vs. Kansas City Comets
Saturday, March 23 at Milwaukee
Saturday, March 30 vs. Kansas City Comets
Saturday, April 6 vs. Baltimore Blast
Saturday, April 13 at Orlando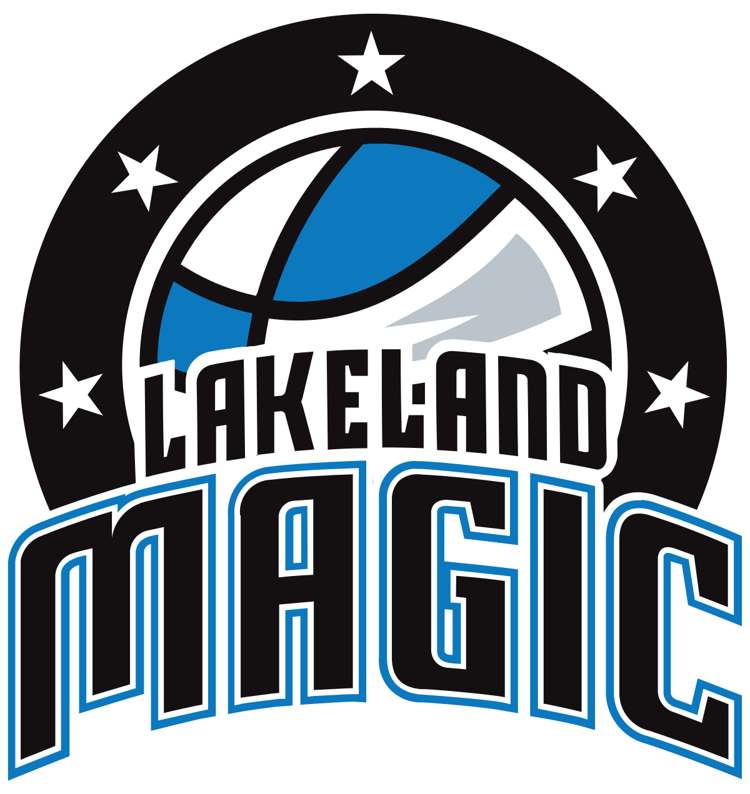 Lakeland Magic 2018-19 schedule
Friday, Nov. 2 at Windy City Bulls
Saturday, Nov. 3 at Erie Bayhawks
Saturday, Nov. 10 vs. Westchester Knicks
Friday, Nov. 16 vs. Greensboro Swarm
Saturday, Nov. 17 at Greensboro Swarm
Tuesday, Nov. 20 vs. Austin Spurs
Friday, Nov. 23 vs. Delaware Blue Coats
Sunday, Nov. 25 vs. Delaware Blue Coats
Wednesday, Nov. 28 at Grand Rapids Drive
Friday, Nov. 30 at Grand Rapids Drive
Sunday, Dec. 2 at Long Island Nets
Friday, Dec. 7 vs. Grand Rapids Drive
Sunday, Dec. 9 vs. Long Island Nets
Tuesday, Dec. 11 vs. Westchester Knicks
Saturday, Dec. 15 vs. Rio Grande Valley Vipers
Thursday, Dec. 27 at Raptors 905
Friday, Dec. 28 at Erie Bayhawks
Friday, Jan. 4 at Greensboro Swarm
Sun. Jan. 6 vs. Wisconsin Herd
Wednesday, Jan. 9 at Delaware Blue Coats
Friday, Jan. 11 vs. Texas Legends
Tuesday, Jan. 15 vs. Capital City Go-Go
Friday, Jan. 18 at Wisconsin Herd
Saturday, Jan. 19 at Fort Wayne Mad Ants
Wednesday, Jan. 23 vs. Canton Charge
Friday, Jan 25 vs. Greensboro Swarm
Monday, Jan. 28 at South Bay Lakers
Wednesday, Jan. 30 at Agua Caliente Clippers
Friday, Feb. 1 at Northern Arizona Suns
Sunday, Feb. 3 at Stockton Kings
Tuesday, Feb. 5 vs. Maine Red Claws
Friday, Feb. 8 vs. Erie Bayhawks
Saturday, Feb. 9 at Capital City Go-Go
Monday, Feb. 11 vs. Long Island Nets
Wednesday, Feb. 13 vs. Fort Wayne Mad Ants
Wednesday, Feb. 20 vs. Capital City Go-Go
Friday, Feb. 22 vs. Salt Lake City Stars
Sunday, Feb. 24 at Westchester Knicks
Tuesday, Feb. 26 at Capital City Go-Go
Friday, March 1 at Windy City Bulls
Sunday, March 3 vs. Erie Bayhawks
Friday, March 8 at Fort Wayne Fire Ants
Sunday, March 10 at Canton Charge
Friday, March 15 at Wisconsin Herd
Sunday, March 17 at Maine Red Claws
Tuesday, March 19 vs. Windy City Bulls
Friday, March 22 vs. Raptors 905
Sunday, March 23 vs. Raptors 905