WINTER HAVEN – House of Hope may have held its ribbon cutting April 11, but the transition house has existed for years in the prayers of co-founders Jana Jones and Sherri Nicely.
"For me, House of Hope started in a prayer room eight years ago, when I had a vision of the home," Jones said. "I drew a stick house on a piece of paper and that's what I named it."
House of Hope is designed to house women right out of prison, providing a variety of services, and will welcome its first resident this month. The facility will offer programs focused on job skills, job placement, tutoring, financial stewardship, parenting classes, counseling and mentorship — among other things — for its participants.
"House of Hope is for women who are just released from prison and are ready to start work," Jones said.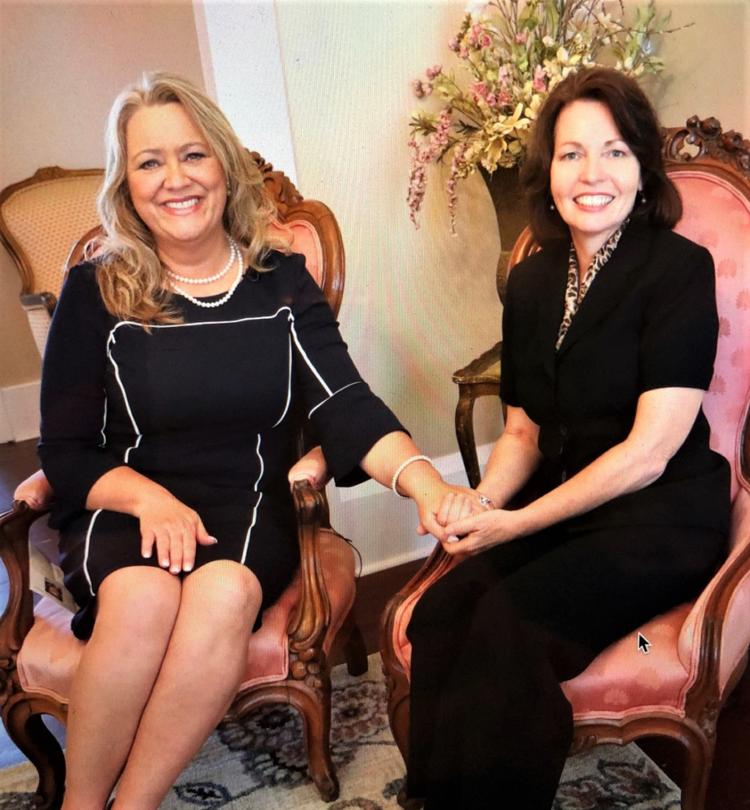 For the pair of co-founders, this is the first house of what they hope will become many, with each home serving a different purpose.
To be considered for residency at House of Hope, women must complete an extensive application and cannot be taking psych drugs or have been convicted of a violent crime.
Although the vision started years ago, it has been only 13 months since the two ladies met for lunch and began to share their vision with one another. It was on that day back in March of 2018 that Jones and Nicely discovered they both felt called to open a transition home for women.
Everything fell into place from there — from community approval to loan approval to finding the perfect home to furnishing that home. Jones and Nicely say they patiently waited for the perfect fit, eventually finding it with a property at 1890 Havendale Boulevard.
"Through Jesus Christ, we are providing these things," Nicely said. "We know the hand of God is on this to have been able to accomplish everything we did in such a short time.
Meanwhile, all types of donations were pouring in, including monetary ones totaling $46,000 – the down payment needed for the residence. Jones said another donor has offered to make monthly payments. Another friend from high school donated $6,000 in landscaping while someone else dropped off a set of Macy's china on the doorstep.
The home has been decorated by different individuals, some even choosing to "adopt" an entire room to put a personal touch on an inviting living space.
"It's been fun watching people catch the vision and want to know what they can do," Jones said.
More sponsors are needed, though, as the pair would like to pay off the home as soon as possible, freeing up funds to run the operation on a day-to-day basis. Those who would like to help can also adopt residents and help with their monthly expenses. Although appreciated, House of Hope does not need clothes at this time.
Eventually, the residence will become home to six women at a time and staffed by a volunteer counselor 24 hours a day. House of Hope's founders are also hoping to obtain grants to help with finances.
Jones and Nicely say they plan to also open a crisis unit for individuals who need immediate housing coming out of a dangerous situation.
House of Hope is new, but Jones and Nicely are not when it comes to helping the community. For example, Jones has opened her own home to addicts in need of help while detoxing for years.
"We have helped place women in other homes and having been doing outreach in the community and in the Polk County Jail," Nicely said.
The pair said they don't consider themselves special to have opened House of Hope, but rather that they were following a calling.
"We just happen to be two women who said 'yes' to God," Jones said. "We are His hands and feet."