Put simply, there's been no place like home for the Polk State men's basketball team this season.
That's because, to this point, the Eagles are a perfect 8-0 at the Health Center on the school's Winter Haven campus.
Polk State (10-11 overall, 3-2 conference) will look to continue the remarkable trend when it hosts St. Petersburg at 7 p.m. Jan. 30 for its "Red Out" game. In his second season at the helm of the program, head coach Brandon Giles said he is pleased with his team's strong play on its home court — and would like to see it replicated during games outside of Winter Haven, during which the team is just 2-11.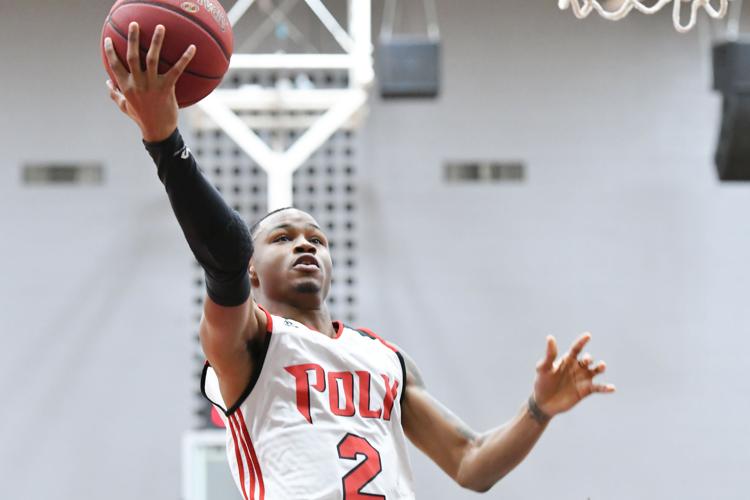 "I think the big part is being comfortable at home," Giles said, reflecting on the disparity between the team's home and road records. "I tell them we've got to be able to step outside of (our home court). It's a maturity thing."
None of which is to say the Eagles have been bad on the road, either. Four of the Eagles' losses have come in overtime and a handful of others have been closely contested games. Giles feels that his team has only had two or three games where it "didn't show up" and was promptly ran off the court.
"We're playing the games close — it's just a matter of closing the games out," Giles said.
Beyond comfort at home, the second-year head coach for the Eagles was quick to praise the home crowds that Polk State has seen at its games in Winter Haven.
"The fan support is a big part of (the success) as well," Giles said. "I'd put our home atmosphere against any junior college in the country — I think that matters a lot."
On the court, the Eagles have seen strong play from a handful of players that has anchored the team's success. Tekorian "TK" Smith, a freshman guard, leads the Eagles in points-per-game with 17.4. Alsean Evans, a sophomore guard, leads the team in rebounds-per-game (6.9) and second in points-per-game (15.8).
Bernat Vanaclocha has the top field-goal percentage (57.6) for Polk State, and players such as Leighton Elliott-Sewell and Christian Woolridge has emerged as important players for energy and leadership.
A little less than a month stands between the Eagles and the beginning of the Suncoast Conference Tournament, which tips off Feb. 25. In that timespan, which includes eight remaining regular-season games, Giles hopes to see his team achieve a level of consistency that could make Polk State a team to be reckoned with in that tournament.
"One message I've been using with our guys is we either win or we learn," Giles said. "We don't lose."