Over the past several years, this column has been fortunate to grow a dedicated readership base.
So, I thought it might be a good time to review the basis for the column and how it got its name. The information presented is based on personal interviews, historical texts, brochures and pamphlets. Sources also include the files of the Winter Haven News Chief and the Winter Haven Herald.
About the name of the column — at the turn of the last century, a Chinaberry tree grew in the east-bound lane of what is now Central Avenue in downtown Winter Haven.
In the earliest days of the city, it was a shady spot where residents tied their horses while they took care of personal or business affairs downtown. It was there, under the Chinaberry tree, where neighbor met neighbor and shared news, information and more than a little gossip. It was, in hindsight sort of a Facebook before automobiles.
With this column, we're using that legacy to retell the city's history — some portions of which were surely shared beneath its branches.
Looking at early photographs, the tree probably stood in that location for several decades. The Southern Railway (later the Atlantic Coast Line) Station stood immediately southwest of the tree. As you can see from the photos presented today, the Chinaberry was shaped like a large umbrella.
While this particular tree played an important role in Winter Haven's early development, today Chinaberry trees are considered an invasive species.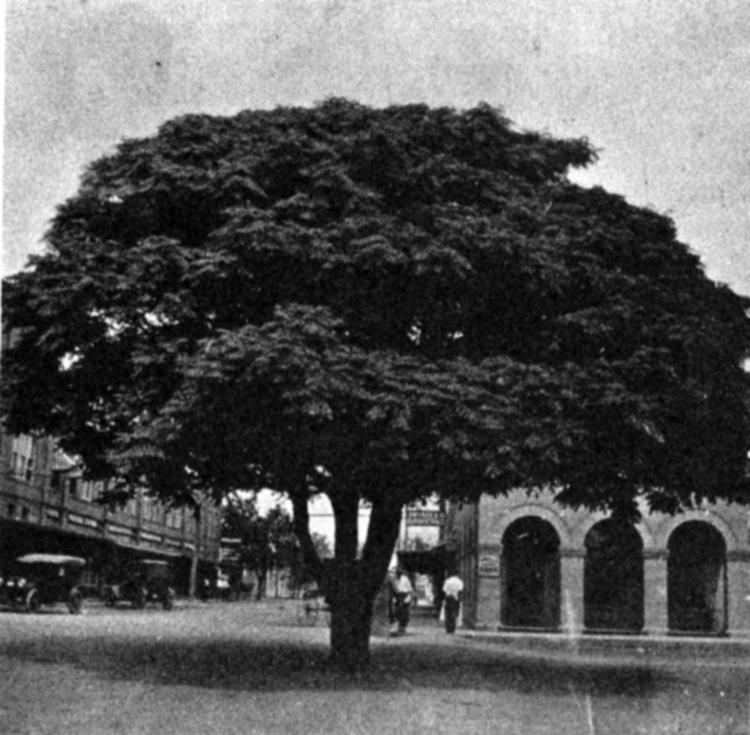 So join me each week and read "Beneath the Chinaberry Tree" for facts and fun related to Winter Haven's rich history.
If you have a question, or a story to share, please email me: bobgernert@gmail.com.
The Museum of Winter Haven History is located at 660 Pope Avenue, NW, at Lake Howard Drive. It is free and open to the public. Come let us jog your memories.