This week, we continue with a look back to a Chamber of Commerce brochure published in 1929, just prior to the Great Depression.
Part one can be found HERE.
This period of intense real estate activity produced inflated prices, wild speculation and development and, ultimately, extensive financial loss.
Winter Haven, like many other small towns in Florida, had great land, beautiful lakes and the appeal to attract buyers, speculators and developers. Today we continue a look at how the community presented itself at the time.
The City of 100 Lakes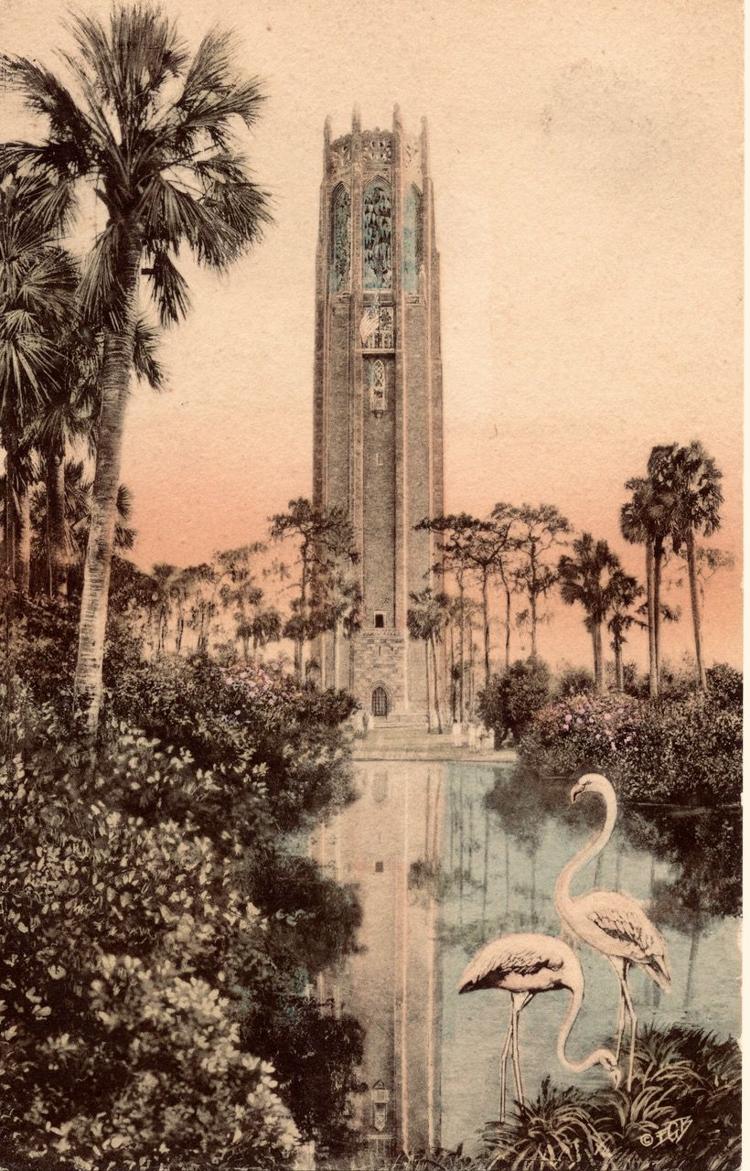 Hotels and Apartments: Winter Haven has ample accommodations for tourists and winter residents, there being ten hotels ranging from 15 to 145 rooms each, and 22 apartment buildings with a total of 159 flats. The hotels have nearly 600 guest rooms. Among them are several of the largest and finest (establishments) in interior Florida.
Homes: Winter Haven is a "city of homes," there being more than 2,500 of them within the city limits. Among them are palatial residences on beautiful streets or overlooking the sparkling lakes. Their style and surroundings denote culture and refinement within. The American home may have become a "filling station," but in Winter Haven much thought is given to home building, both ethically and practically. Hence the structures in which "homes" are built reflect the spirit of the community.
Citrus: Winter Haven is the center of Florida's citrus industry. In (its) territory are over 25,000 acres of groves. The annual output averages 2 million boxes (15% of the state's production). The section, 10 miles square, has 14 packing houses, five in Winter Haven proper. Here is the largest packing house in the world — the Winter Haven Citrus Exchange. The city is headquarters for the Florida Citrus Growers Clearing House Association, a cooperative marketing organization with 7,500 grower-members and 75 shipper-members; also the seat of Glen St. Mary Nursery Company, largest citrus nursery in the world.
Agriculture: The growing of agricultural products is of comparative recent date in the Winter Haven Section, but the results indicate a very high yield per acre on all crops, among them potatoes, corn, cucumbers cabbage, tomatoes, squash, beans, peppers, many kinds of berries and the like.
Public Utilities and Industries: The public utilities include water, ice and light service and a million-foot-a-day capacity gas plant supplying central Polk County valued at $250,000. There are two railroads — the Atlantic Coast Line and the Seaboard Air Line - with a dozen passenger trains daily providing unexcelled Pullman service to the North and West.
—
This installment was reprinted from a 1929 promotional brochure.
—
The Museum of Winter Haven History will reopen Saturday, Jan. 5, from 9 a.m. to noon. Group tours are available for four or more people by appointment. The museum, located at 660 Pope Avenue and Lake Howard Drive, is free and open to the public.
Come explore. For further information contact Bob Gernert, 863-206-6855 or bobgernert@gmail.com