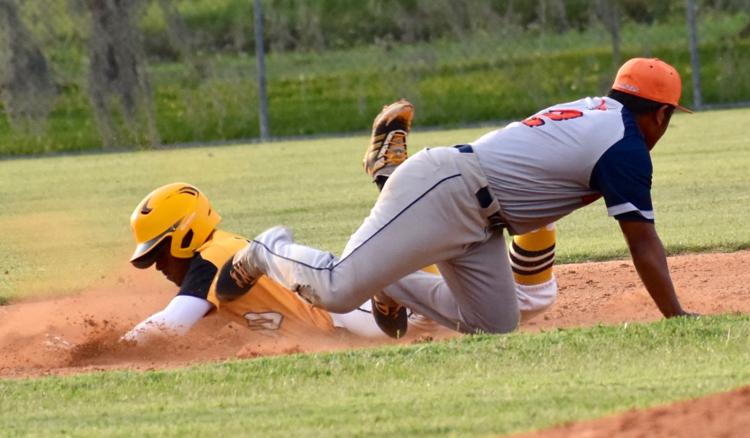 ST. PETERSBURG — All the Mantas could do was watch the bouncing single roll toward second baseman Flynn Stewart, whose throw was unable to beat out the runner at first base.
It was a well hit ball at the perfect time with runners on second and third in the bottom of the ninth with two outs. Despite hanging tough with a 15-win Lakewood team, Lemon Bay fell in the first round of Regionals 4-3.
"After the year that we had, it would've been real easy for us to take this trip and just get our butts whipped and go home on the bus," Lemon Bay coach Dan Flaherty said. "But these guys fought hard and played hard. I was proud of how they played tonight. It was too bad we didn't get the result we wanted.
"It's hard to watch that slow, trickling ball be the end of your season, especially when these guys fought really hard tonight."
The game capped an up and down year for Lemon Bay (8-17) that saw the Mantas beat a 15-win Fort Myers team as well as earn a spot in the District title game.
After season full of battles, it was fitting that the Mantas would go down swinging and were one out away from extending their chances.
With the offense struggling over the final four innings, the Lemon Bay defense took it upon itself to keep things tied up.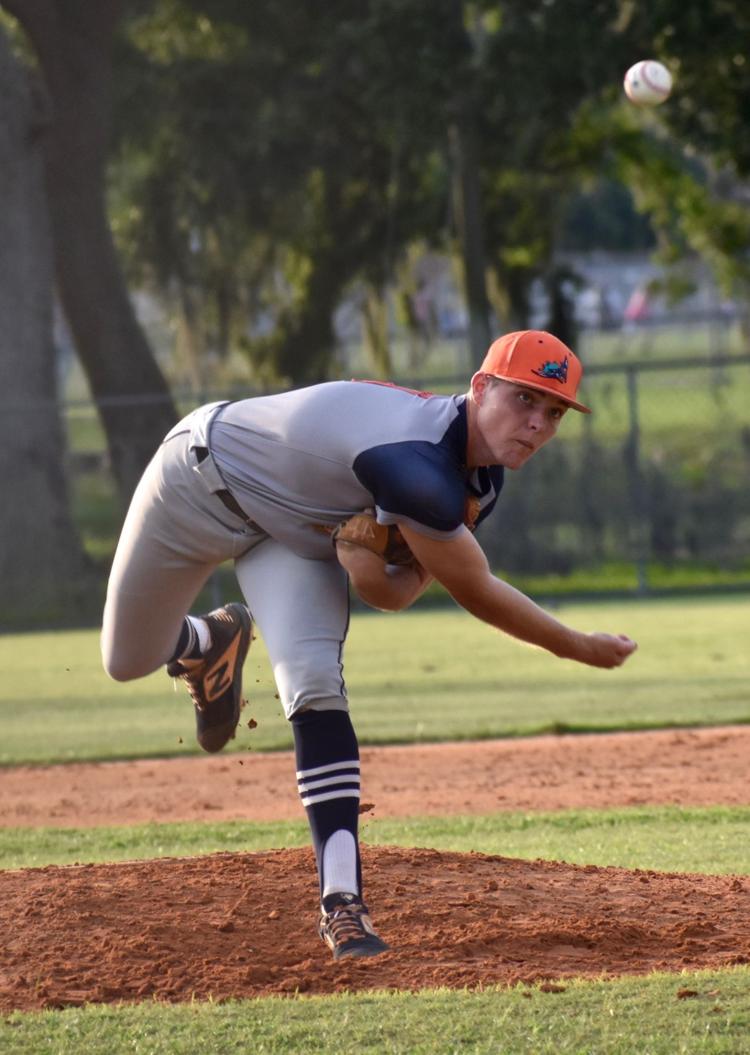 After starting pitcher Tyler Kreissler allowed just two hits and one earned run over four innings, Matt Lintz took over and continued dealing. He pitch 2 1/3 shut-out innings with four strikeouts, giving the Mantas a shot at extra innings.
In the 8th inning, still in a 3-3 stalemate, outs were at a premium.
Kreissler helped secure a big one on a well-hit ball that rolled down the first-base line before he made a stretched-out grab and sent a rocket to first base for the second out of a 1-2-3 inning.
The biggest problem for Lemon Bay was figuring out Lakewood reliever Malaki Roberts, who entered the game for Scott Germak in the seventh inning. Roberts was able to keep all but one hitter off the bags during his three innings.
"He was going fastball, curveball and had a nice little three-quarter delivery," Flaherty said. "That's tough when you haven't seen that and all of the sudden there's this little wrinkle. Unfortunately we couldn't string a few hits together."
Looking back after the game, a string of errors early in the game created scoring opportunities on both sides. In fact, each of the first five runs were unearned.
Lakewood opened the scoring on a throwing error by the catcher and scored its other two runs early on off errors that advanced runners into scoring position.
But Lemon Bay got its fair share. The Mantas tied things up in the top of the third off a throwing error that allowed Stewart to score. In the following inning, Lemon Bay took a 3-2 lead on two wild pitches.
On both sides, those early errors morphed into major factors late in the game.
"There's no little things ever in a baseball game, especially in the state playoffs," Flaherty said. "Every little thing matters and if it doesn't matter at the exact second it happens then it will come back and get you later down the road. We tried to be aggressive on some mistakes tonight and it paid off."