NORTH PORT — Most places covet "hidden gems" sprinkled throughout the city, but one county organization is looking to come to the surface.
"It's hysterical, we've been around for so long and it's so funny how little people know we exist or what we do," said Erica Barker, director of outpatient administration at Coastal Behavioral Healthcare Center. "Sometimes they'll say 'I've heard of Coastal but don't know exactly what's in here.'"
The North Port location at 12497 S Tamiami Trail helps patients with mental illness and drug addiction. Their youngest client can start at 5 years old for mental health related issues.
"We know the market; housing is just booming so we're servicing so many more people (in North Port)," Barker said, who is also case manager supervisor. "Quite honestly, with our low-income population, they really just can't get to Sarasota. We wanted to say 'Here we are, we're easy to get to and we're here to service you and you don't have to travel to Sarasota to have some of your needs taken care of.'"
Coastal serves around 12,500 people and 300 children at the four centers.
Their tactic is simple: provide drug-assisted therapy for adults, which combines small amounts of medication with large amounts of therapy in order to overcome the problem.
"Our philosophy here at Coastal is not to use what we call 'band-aid type' medications," Barker said. "Xanax helps with anxiety, we all know that. But learning to cope with anxiety is what you really need to do. So just band-aiding it and making the anxiety go away is not going to help you deal with a job if it stresses you out or dealing with your children if they stress you out. So we are making sure if you do have anxiety, we're giving you therapy so you learn how to deal with it — as opposed to 'Here's some Xanax.'"
Their latest tactic is offering Vivitrol, which works to not only help the patient avoid opioids or alcohol, but also reduces cravings for it.
"We wanted to set ourselves apart a bit and wanted to do Vivitrol," Barker said. "What it does is actually blocks the effects of a certain substance, as opposed to providing a substitute of a substance. So that medication coupled with therapy ... we've been seeing such great results and (have) been able to provide that service in North Port as well as Sarasota."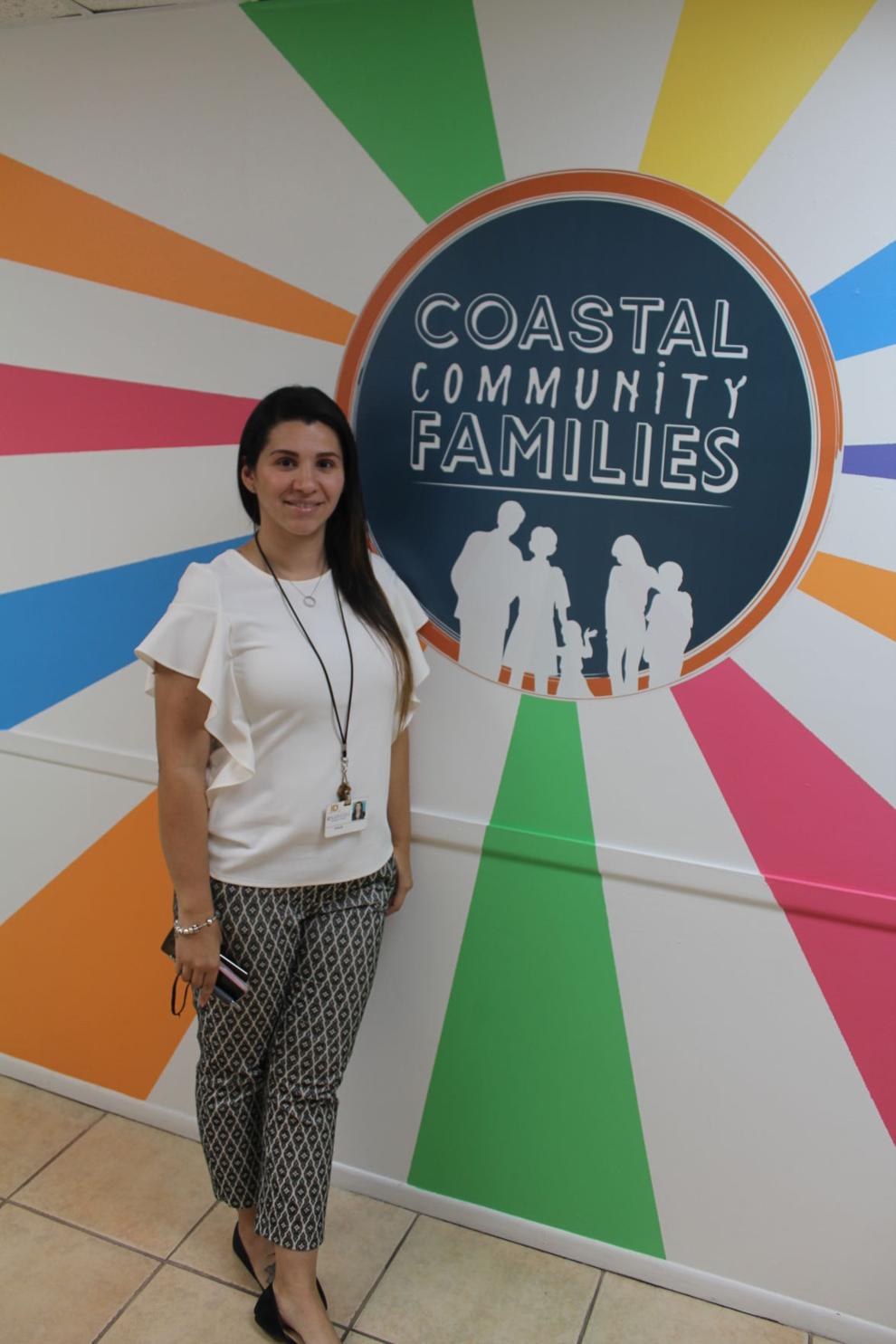 It can be helpful as the country continues to see a struggle with opioid addiction, Barker said.
"Children, adults are on these drugs because medically they've been given these medications, so we've found we're having to ween a lot of individuals who are placed on these medications off," she said. "We've found we've had to deal with a lot of children who have been removed because their mom or dad is struggling; it's been a lot. But we're trying our best and I think we're doing a good job with servicing those populations."
And the center also reaches to patients who may not currently have an addiction, but could in the future.
Prevention specialists are sent to schools throughout the county for children who may be "at-risk" for developing addiction or mental illness later in life.
Beckett Wales, prevention director for Coastal, will visit a school and teach a program which deals with mental health, behavioral issues or substance abuse.
While teaching to a group, Beckett, a school official or the children themselves may identify they need further individual attention for potential issues.
Wales said prevention specialists have visited Woodland and McIntosh Middle schools along with Atwater Elementary School in North Port.
"They can make decisions for themselves if they feel like it will benefit them and feel a whole lot better," he said. "Versus a mother or guidance counselor pushing saying 'You need to get help.' That's what we're going for, we don't want them to be scared to address someone and then do something they'll regret."
For those who need the services but are uninsured or unable to afford them, Barker and Beckett are there to help. Coastal is the only organization that offers mental health to uninsured people.
"We accept people when no one else will," she said.
To set up an appointment with Coastal, contact 941-492-4300.