NORTH PORT — Amid the madness stood a stick-thin man with torn pants. Zyggy Szymczak had a bewildered look, trying to absorb his circumstances.
The so-called "piano man" was before his aluminum home at what soon becomes the former Myakka River Park, a once festive 55-and-up community at North Port's boundary at River Road and Tamiami Trail. Developers are turning the eight-acre parcel into a retail enterprise, reportedly adding a hotel and other things as the project unfolds.
Szymczak, who is 87, had once performed at Key West resorts, in Miami, is rumored to have played piano at the White House, waving off musical requests because he saw fit to play something else, according to legend.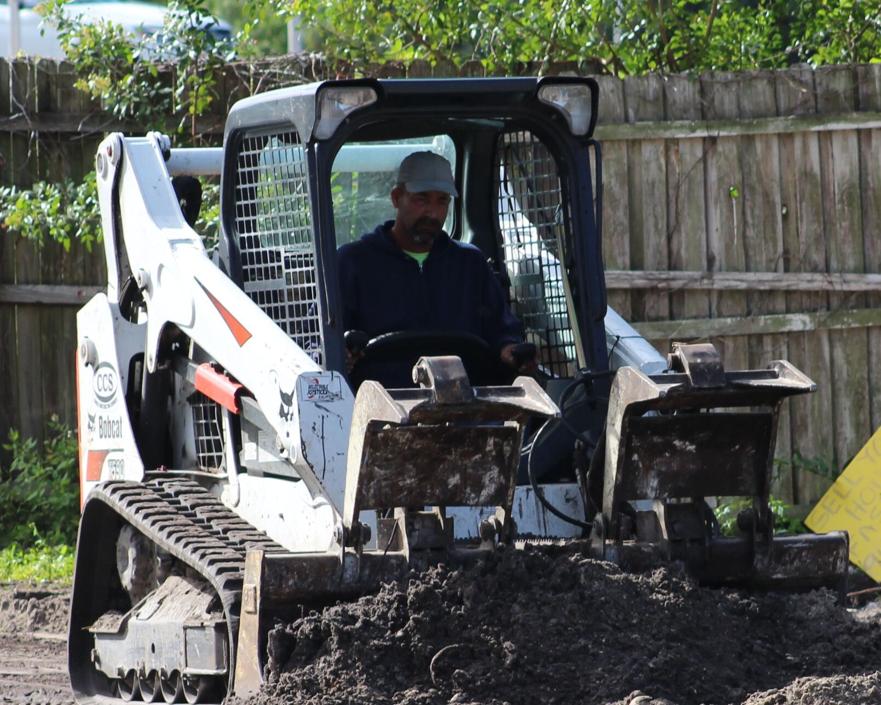 That story would be hard to confirm, however, as Szymczak's English is iffy; he's a Polish native. He's also coy about switching from slightly goofy nudnik to a sage with magic fingers, running his still nimble hands over the piano, which in his home is white-washed; the ceiling in his trailer has collapsed.
He catches rain in bottles, sets them aside in an otherwise neat place. He lives alone among family photos, a picture of Pope John Paul II, Liberace album covers and dancing dust.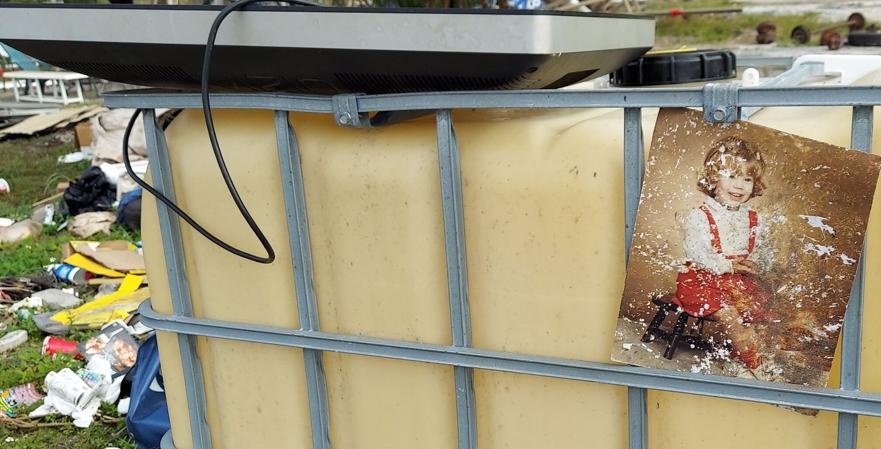 But on Wednesday, Szymczak stood outside his metal home, watching as demolition crews ripped apart what remains of Myakka River Park. His people and social services-types scramble to find him new digs. And they're rushing because he has about two weeks before his home too is demolished. The struggle is cash and Zyggy's fatalism, not accepting reality.
"Slow down, slow down," he argued Wednesday as facts came flying his way. Slapping his hand on the other palm, he added: "Jesus Christ!"
Justin Cody Willis leads Szymczak's rescue. He's a social worker with CarePatrol, but works this one for free. Willis has solicited donations, searched out assisted-living centers, worked his resources to give Szymczak a home and a place for his beloved piano.
"It's the right thing to do," said Willis, who had started a GoFundMe account to benefit Szymczak. He also plans a piano concert. Szymczak will play, Willis said, and the proceeds can help in the recovery.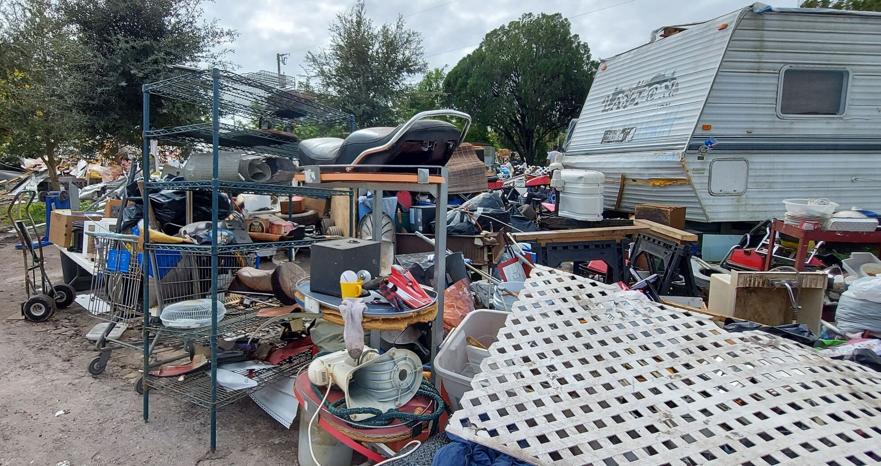 Dallas-based MQ Development Co. has retail plans at that corner, CEO Donald Silverman said in an earlier interview. The company had petitioned to have Myakka River Park annexed into North Port — it is in unincorporated Sarasota County.
"That's the game plan," said Silverman, who reportedly contributed to helping Szymczak.
Those left at Myakka River Park have gotten plenty of warnings, knew their fate, according to a handful there on Wednesday. Some were squatters, others with no place to go. The water and power, however, were shut off around Thanksgiving.
What remained Wednesday was like a war zone, junk piled high as a basketball rim. Scavengers worked from pile to pile, some on bicycles, most on foot. One woman holding a fast food bag barked at her boyfriend, wondered if he had gathered their stuff and was ready to move on.
There was a sadness that radiated like a red energy ring, nothing like the festive holidays that once defined Myakka River Park.
Resident Anthony Marty said Szymczak, however, was in safe hands.
"Nobody goes after (Zyggy's) stuff," he said. "That's messing with the rules."