NORTH PORT — Alice White is North Port's newest city commissioner.
The former school teacher and nonprofit founder easily outdistanced two others in Tuesday's special election to replace David Iannotti, who left in November after serving just a few days on the commission. He cited health concerns.
White, Joseph Garren and Walter "Walt" Grzesnikowski ran in Tuesday's special election to fill that District 1 seat in the nonpartisan race.
With 100% of precincts reporting, White won with 60% of the vote, 5,352 votes to Garren's 2,696 (30.2%). Grzesnikowski had 873 votes for 9.8%
"All the hard work … from everybody, it's just wonderful," said White, who is also known as North Port's Tree Lady for her environmental work. "I'm so happy to do this for North Port."
A first-time candidate, Garren ran on a platform of adding jobs and commercial businesses to the city's tax base.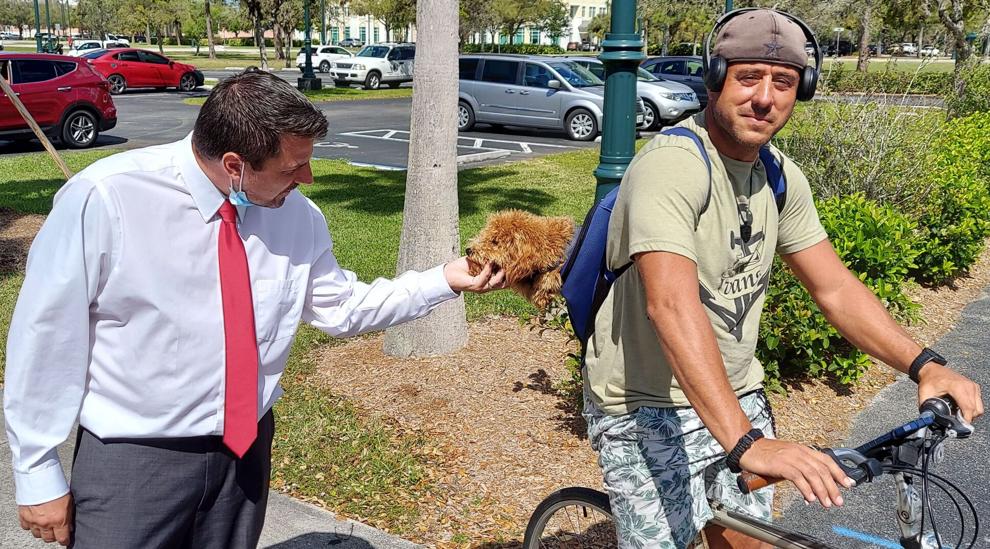 "I wanted to see changes," he said, his wife, Patty, adding that "we're so proud of him."
Grzesnikowski said that his campaign was "short and sweet. My biggest problem was asking for money. I'm a salesman, but asking for money in politics … that's different."
White enters the job, which pays about $31,000 annually, with plenty scheduled in the coming weeks and months. Budgeting under COVID-19 duress, revising the city's codebook and the deannexation of Wellen Park top that agenda. Commissioners will address the deannexation issue in mid-April, with budgeting and updating Unified Land Development Code language also slated for commission study and approval.
White gets sworn-in Saturday at city hall. That is scheduled for 9:30 a.m. Social-distancing policies remain in place. She joins mayor Jill Luke, Vice Mayor Pete Emrich and commissioners Debbie McDowell and Barbara Langdon on the dais.
"Now we have five going into budget," Luke said of the completed commission.
The election was the second one for White this year. She ran for Sarasota County Commission as a Democrat against Republican Ron Cutsinger of Englewood. Cutsinger won 27,907 to 17,717 in the countywide race Nov. 3.
The nonpartisan city commission race included all of North Port, including the Wellen Park communities within the city limits.