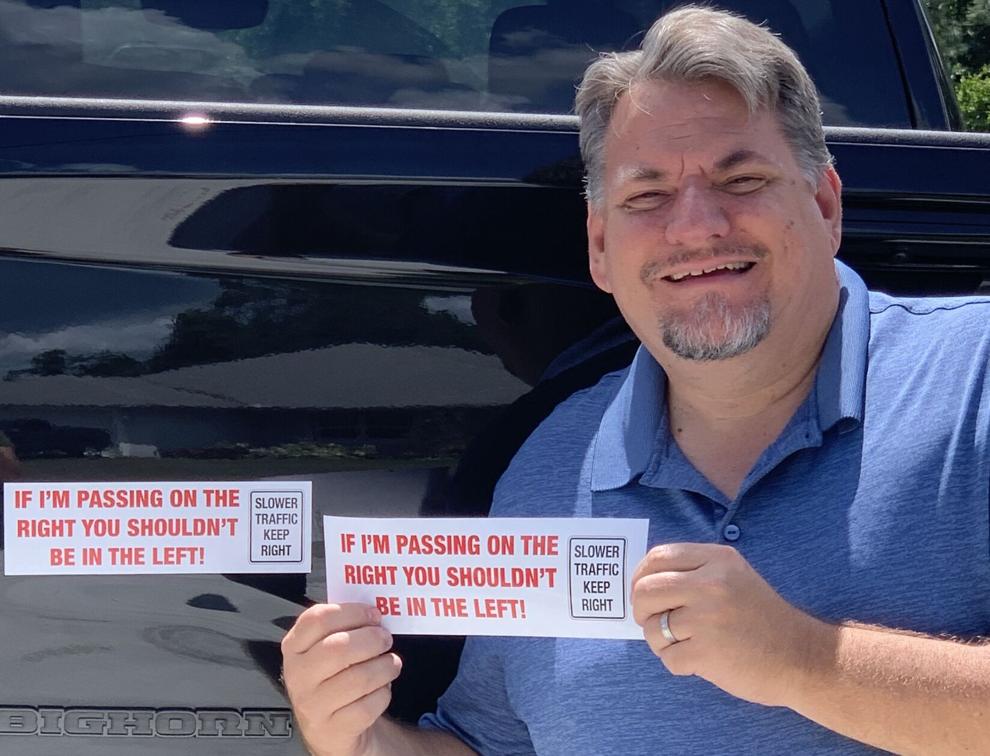 NORTH PORT — Florida is a red state, as in dangerous roads. It's often in the top 3 in nationwide traffic fatalities.
Dave Coombe has a theory as to why.
Those who have newly arrived here have their ways, their home-state habits and driving patterns, he insists. Then they apply those cultural norms from Minnesota, Ohio or Windsor, Canada, for instance, to passing, speed and turns in Florida.
Problems are inevitable, he said. So a New Yorker in a European sedan drafts a Midwesterner in the left lane toddling along on Interstate 75, for example. And others behind them stack like boxes … and often are fuming, racing around one another, said Coombe, from Colorado and now in North Port.
The results can be disastrous, as in 2,915 fatal crashes and 3,133 deaths in Florida in 2020.
"Florida is a melting-pot of drivers," said Coombe, 53. "There's no consistency … like a home state. (You) end up cruising around (traffic-cloggers)."
So after observing such chaos — and internalizing some road rage — something went "ding-ding-ding," he said. So he created a bumper stick that reads: "If I'm passing on the right, you shouldn't be in the left!" Alongside the message is a replica of a sign saying "Slower Traffic Keep Right."
Take it as a not-so-subtle hint.
He had 50 stickers printed and placed those on the Facebook Marketplace platform. That got the attention of local media, which spiked sales, he said. A second printing is forthcoming via email at KeepRightFlorida@gmail.com.
"This is hilarious," said Coombe, a solar company owner arriving in Florida in 2016 after divorcing.
"I'm getting my 30 seconds of fame."
It's not the first time he's dealt with traffic woes.
When Colorado legalized marijuana, it flooded his home state with new drivers and their goofy habits, he said.
Coombe was also struck that slowpoke or poor drivers didn't consistently fit the Florida stereotype.
"I'd glance over and they weren't always older," he said. "It's more of a cultural thing. Like when (people) will turn right and crisscross to the left lane. In a calm voice I ask, 'What are you doing?' Stay in the right lane … that kind of gets my goat."