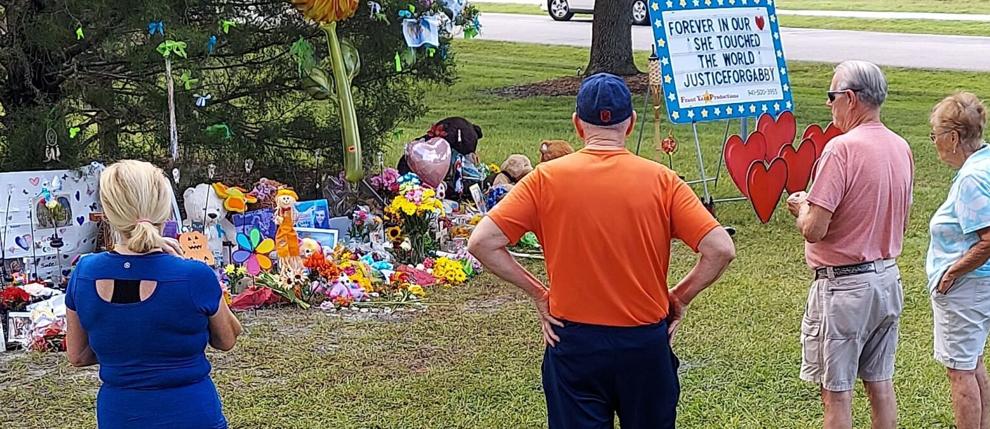 NORTH PORT — Because the city was set to remove a shrine to Gabrielle "Gabby" Petito, Ruby Taylor hit the road for North Port.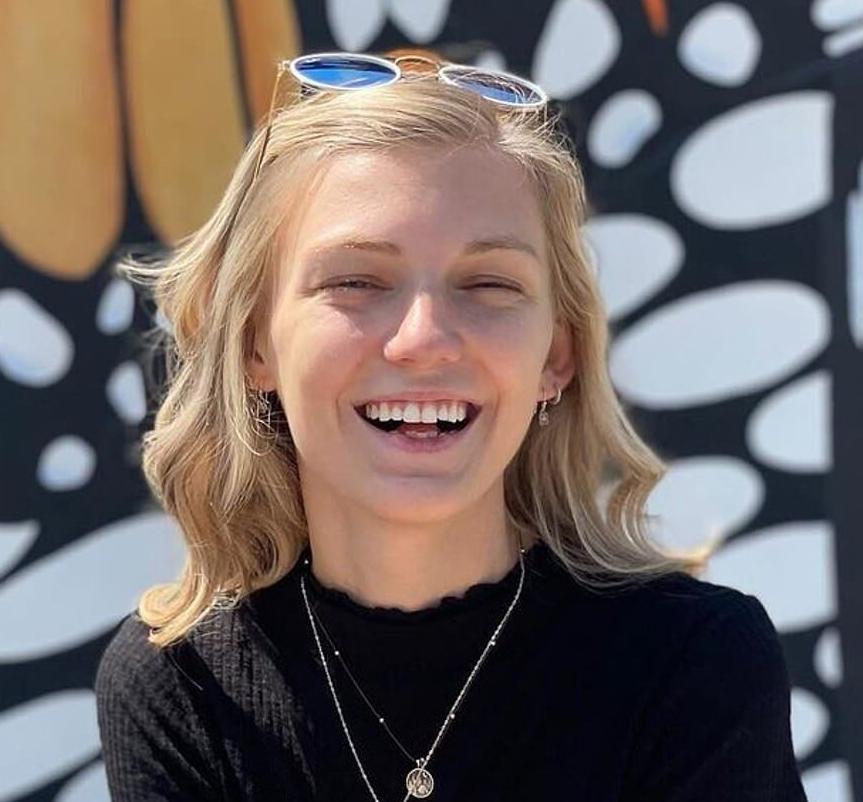 That was Saturday. North Port will disassemble the memorial Tuesday. Permanent fixtures that include a donated custom bench are in the wings.
In town, Taylor purchased a unicorn balloon and headed to City Hall. The St. Petersburg woman had wished to honor Petito, the 22-year-old homicide victim whose boyfriend is wanted by the FBI.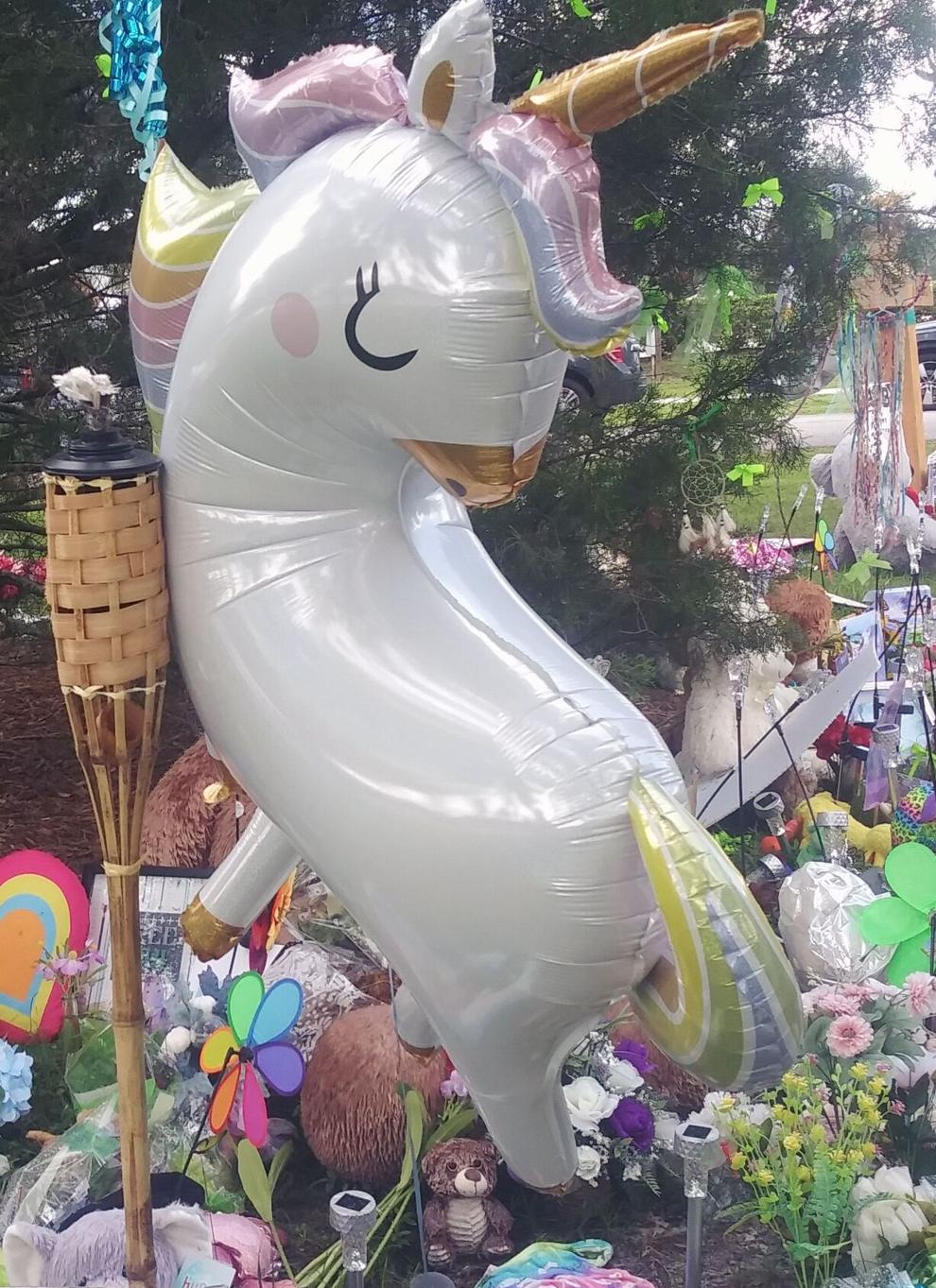 Brian Laundrie has not yet surfaced. There are Laundrie sightings from Florida to Brazil, all unconfirmed.
His family's Wabasso Avenue house in North Port had weeks of trouble that included a shoving incident, protesters on bullhorns and reporters along the street like birds on a wire.
Wabasso Avenue is in direct contrast to the somberness at the Petito memorial.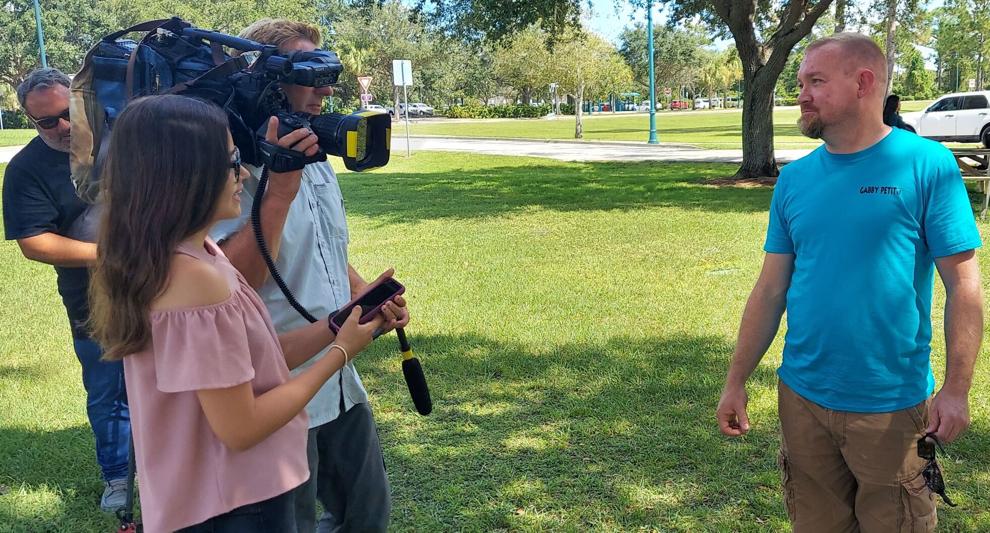 At the City Green across from City Hall, where mourners in September had started placing stuffed animals, letters, poems and butterflies on sticks, Ruby Taylor came upon the Petito's parents, Nichole Schmidt and Joseph Petito.
It was a simple visit, family collecting keepsakes associated with Petito, a social-media influencer whose story went worldwide.
"Gosh," Taylor said of approaching the memorial Saturday. "That looks like Mr. Petito."
Sure enough, Petito's family was in North Port, later pictured at a Venice restaurant. The memorial visit was unannounced and, apparently, respectful of what mourners had contributed, Ruby Taylor said.
Schmidt - via social media - later sent heart-shaped clouds with the message: "Goodbye Florida …thank you for showing us so much LOVE!"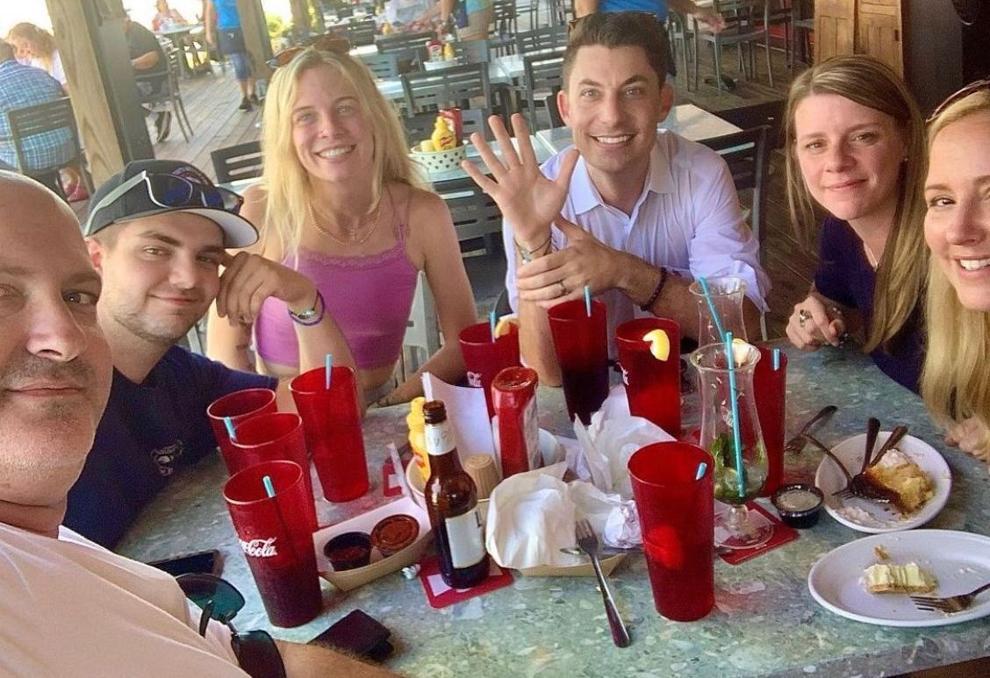 "I was emotional, really," Ruby Taylor said. "(Joseph Petito) actually calmed me down," adding that she had offered to take Nichole Schmidt skydiving.
"Bless her heart," she said. "She told me if she changes her mind, she'd call me."
The makeshift memorial Monday had a streaming daylong crowd. The city in announcing the site's closure wanted to clear debris, a spokesperson said, wilted flowers in plastic and dying cattails blowing tiny parachutes of spores.
Something simple, such as that bench by an Indiana metal artist, will instead mark the spot on Rue S. Berryman Street.
"It's something I need to do," said the artist, Aaron Betzner. "The right thing to do."
The existing memorial, city spokesman Josh Taylor said, "has been an outlet that is important. And we recognize that."
Chastity Murr, her wife and a passel of kids had traveled from Tennessee to visit the site. They also planned a short drive to the Wabasso house.
"We have a family full of girls," Murr said. "It's sad … and it's a big news story."
Andrew Morris on Monday arrived at the memorial in a teal T-shirt, Petito's social media brand, Nomadic Statik, printed on the back, her name stenciled over his heart. The Cincinnati native had pushed Petito's YouTube platform, wishing to drive its subscriptions to 500,000 — it was at 145,000 or so Monday.
"It is what Gabby deserves," he said.