The North Port Area Chamber of Commerce will host a Special Surtax community forum from 11:30 a.m. to 1 p.m. Sept. 8 at the Olde World Restaurant, 14415 Tamiami Trail.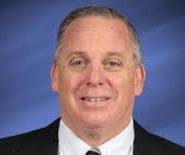 Sharon Matthews, of the Sarasota County Surtax Task Force, and representatives from the city of North Port will provide a presentation on the surtax and how it impacts our community.
The surtax is a major funding source for North Port to complete capital projects in our community. It will be on the November 2022 ballot for approval by voters.
This is a great opportunity to learn more about the surtax funding and how North Port has used it for capital projects.
North Port leaders will begin discussing capital projects for the next 15 years to present to Sarasota County as part of the surtax funding, if it is approved. They will seek input at the community forum and the public to help identify projects. This event is open to all. Light appetizers and beverages will be provided.
Please join us today for a joint ribbon-cutting ceremony with the Charlotte County Chamber of Commerce. It's for Hope & Harmony Holistic Health at their new location, 1032 Tamiami Trail, Unit 7, Port Charlotte. Open house is 3 to 5:30 p.m. with the ribbon-cutting at 5 p.m. Food and drinks will be provided. It's free, but please register in advance at our website.
The new North Port maps are available at our office, 1337 N. Sumter Blvd. The maps are free and have the most updated roadway and ZIP code information in North Port and portions of Charlotte County. Help support and patronize the businesses on the map.
We recognizes that vaccinated and non-vaccinated people are concerned about the effects of the COVID-19 delta variant. That is why we're offering free KN95 face masks, thanks to Dan Platt of 511auction.com who donated and provided these masks at no cost to the public, while supplies last. Each packet contains five masks. Due to the anticipated demand, only one packet of face masks will be available per person, 8:30 a.m. to 5 p.m. Monday through Friday.
BREAKFAST CLUB NETWORKING
Our next Breakfast Club Networking event is 7:30 p.m. Sept. 1 at the Olde World Restaurant. It's $8 with eggs, choice of meat, potatoes and toast or pancakes, oatmeal, fruit and beverages. It's open to all members; guests are invited and encouraged to attend. Bring a door prize to give away. Register at www.northportareachamber.com/events.
We're accepting applications for the 2021-2022 Leadership North Port program. This is a series of city-wide sessions that enhance your awareness of our community and its needs by examining how leadership in the historical, geographical, educational, economic, governmental and cultural segments work together to perpetuate and advance our community and its citizens. It's also designed to nurture and engage the leadership skills of potential and current leaders by providing an atmosphere that stimulates and fosters diverse viewpoints, resulting in innovative answers to the critical questions facing our community. The program strives to create awareness and to connect leaders with issues; it is not an academic leadership training program. Application deadline is Oct. 1. Orientation is Nov. 30, and begins with SIMSOC Dec. 3. Visit www.northportareachamber.com for more information and an application.
The chamber will host a Job & Career Fair from 9 a.m. to noon Sept. 24 at the George Mullen Activity Center, 1602 Kramer Way, North Port. It's designed to match businesses and employees. Businesses can reserve a table. It's $50 for members and $100 for nonmembers.
SUMMER 'BILL'BOARD CAMPAIGN
Our Annual Summer "BILL"board Campaign continues to be a smashing success for the chamber and each participating partner. Each day, I wear different business attire provided by business partners. I email a promotional flyer about the business, post the flyer, and conduct a live Facebook posting on the chamber's page. This program is free to all chamber businesses. Dates are still available. I'd like to thank the businesses participating this week: Literacy Volunteers of South Sarasota County, Wendy Namack, CFP-Namack Portfolio Investment Professionals, Mary Kay-Linda L. Zick, IBC, The Lighthouse Grill at Stump Pass and Hope for North Port.
Join us on our "Business Spotlight Show," 6:30 p.m. each Wednesday on WKDW 97.5 FM Real Community Radio. This 30-minute radio show is also shown live on our Facebook page during the taping at 11:30 a.m. Fridays. This week, we'll feature Hope for North Port. Please join us.
We would like to welcome Cover Your Assets Home Watch, Florida Southern Water Solutions, GEICO local office-North Port, Happy Bins, Kenton's Event Hall, North Port Forward, and The Rock Doctor, as new members of the North Port Area Chamber of Commerce.