NORTH PORT — Miranda Burpee has expectations for upcoming Dollars for Mammograms fundraisers.
"This is going to be the best year ever," she said.
The Englewood-based nonprofit raises money for women who cannot afford the diagnostic test that detects breast cancer.
The first of two fundraisers will be a bowling tournament scheduled for Oct. 17 at Treasure Lanes, 1059 Tamiami Trail, Port Charlotte.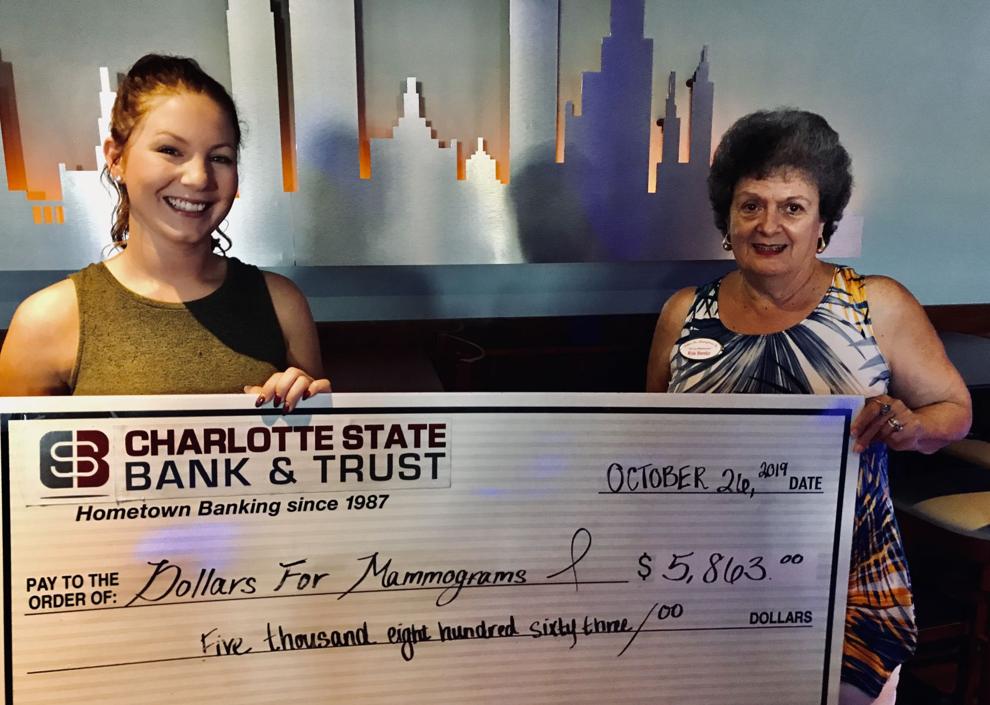 The cost is $25 per person and bowling will begin at 1 p.m.
A bowling ball raffle drawing will be held on the day of the tournament. The cost is $10 per ticket and the winner will receive to choose a ball of choice.
The second fundraiser will take place at noon Oct. 23, also at Treasure Lanes. A corn hole tournament will be held there as well.
"This year is going to be the year we raise $10,000," Burpee said. "There will be several food trucks and raffles at our event."
Tickets are $25 for those who register early and $30 at the door. There will be a basket raffle drawing at 9 p.m. Tickets are one for $10 or three for $25. The tournament will continue until 11 p.m.
"Miranda is a young woman who lost her mother to breast cancer," said Rita Bertler, president of Dollars For Mammograms. "Miranda's mother was not diagnosed early, as she could not afford the cost of a mammogram and other testing. Miranda has been fundraising for Dollars For Mammograms for three years now, in honor of her mother's memory. I applaud this young woman for her efforts."