Gabby Petito's family has set a memorial services for noon to 5 p.m. Sunday at Moloney's Holbrook Funeral Home, 825 Main St., Holbrook, New York.
Her father, Joe Petito, texted out the information Friday morning.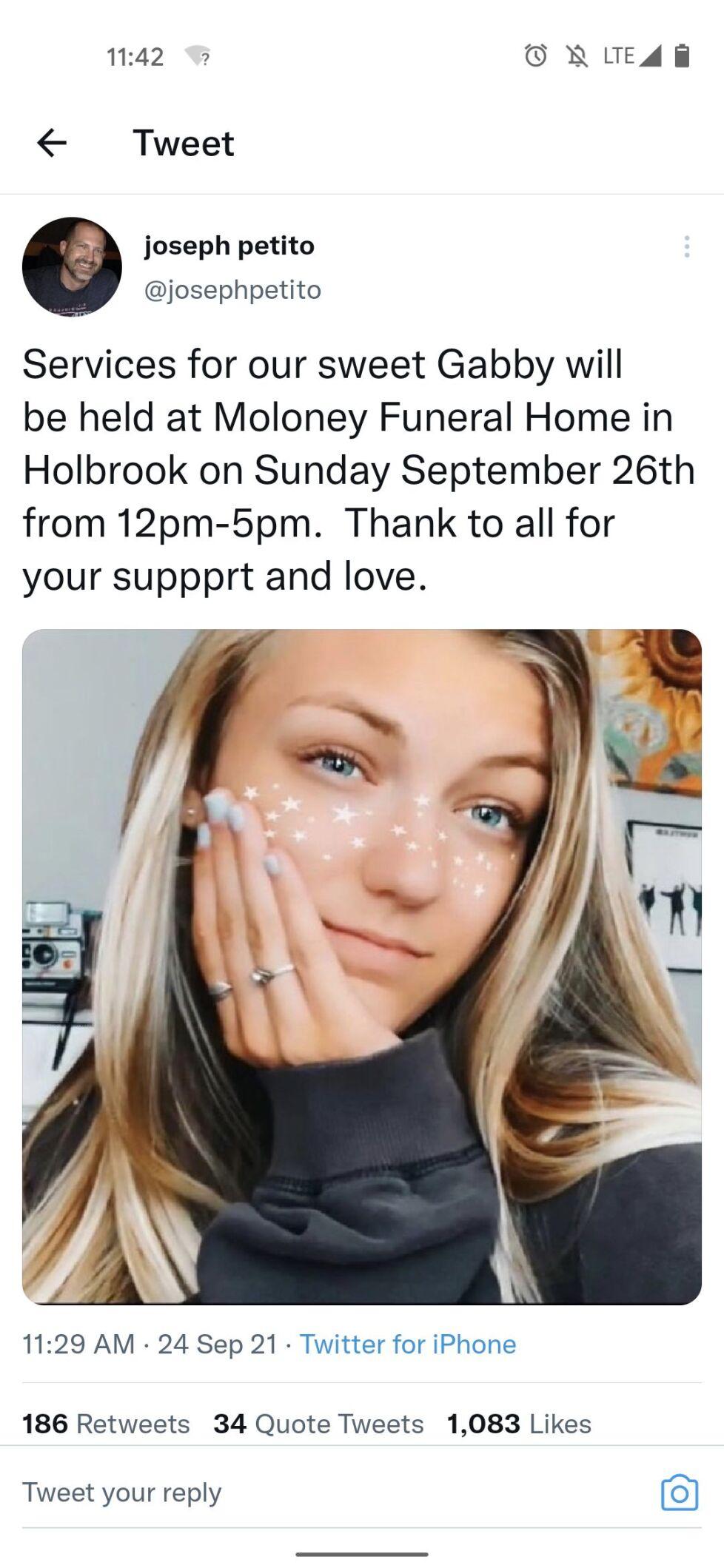 "Services for our sweet Gabby will be held at Moloney Funeral Home on Sunday, Sept. 26, from 12pm-5pm. Thank you for all your support and love."
Local residents are planning a memorial Gabriella Petito that will include a butterfly release and a candle lighting Saturday evening in North Port. It will be at the tree in front of North Port City Hall, 4970 City Hall Blvd. It's called "Butterfly Wings to Heaven for Gabby." The butterfly release time is 7:15 p.m. A candle lighting will follow at dusk, said organizer Lisa Correll. For more information, find Butterfly Wings to Heaven for Gabby on Facebook.
The tree on the city green has served as a focal point for local residents to remember Petito, the 22-year-old North Port woman who has captured the attention of millions of people across the country. North Port city officials say they will leave the memorial there for a week.
Jill Hengel, Gabby's great-aunt who lives in Port Charlotte, is leaving in the morning to go to the New York memorial — not attending the memorial in North Port.
Joseph Petito said in a Twitter statement that they are starting a fundraiser in Gabby's memory.
"In lieu of flowers for the service, please send donations for the Future Gabby Petito Foundation through the Johnny Mac Foundation at https://johnnymacfoundation.org," it said.