NORTH PORT — Butterflies made Gabrielle "Gabby" Petito smile.
In honoring her life, butterflies are affixed to a memorial bench installed Sunday at North Port's City Green, a park at City Hall.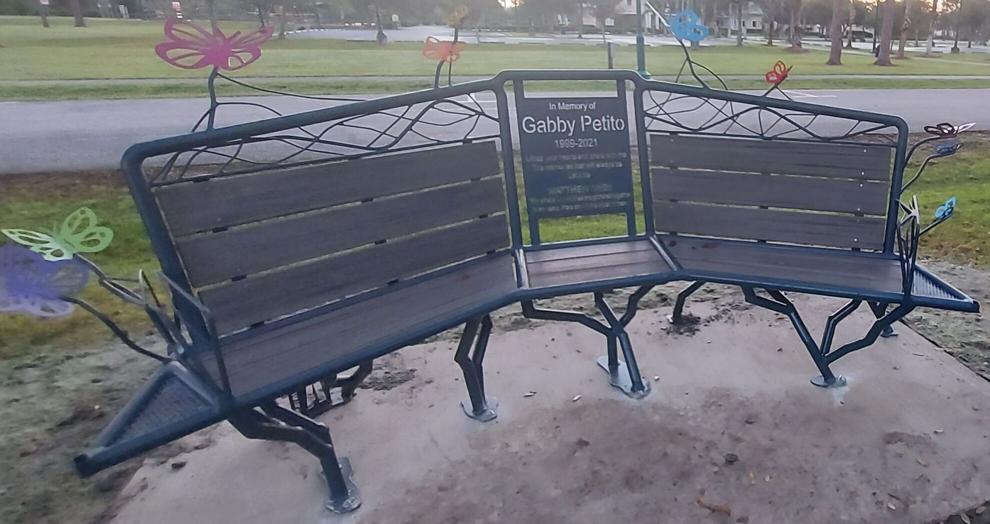 Petito's family, the artist fabricating that bench, his family and a city commissioner paid tribute to Gabby Petito, the young woman who went missing and was later found strangled. Her boyfriend was sought as a person of interest. Brian Laundrie was himself found dead in a nearby land preserve. A final autopsy of his remains is pending.
Gabby and Brian's story caught the country's attention, prompted multiple memorials in honoring her life and death. The pair were travel companions. Her death has not been attributed to Laundrie, although it was evident in a police video they had argued and had physical confrontations.
Gabby's family had since referred to the 22-year-old as a "fallen angel."
But all Aaron Betzner wanted was his take on honoring Petito. The Indiana metal fabricator in October had listened to a radio interview with former North Port mayor Jill Luke, then contacted her about a possible tribute.
His idea was a bench with an artisan's flair — butterflies and a biblical passage from Matthew 18:20 that begins with: "From where two or three are gathered together …"
Betzner designed and supervised the construction of the bench at his A Squared Fabrication shop in Indiana over the past month.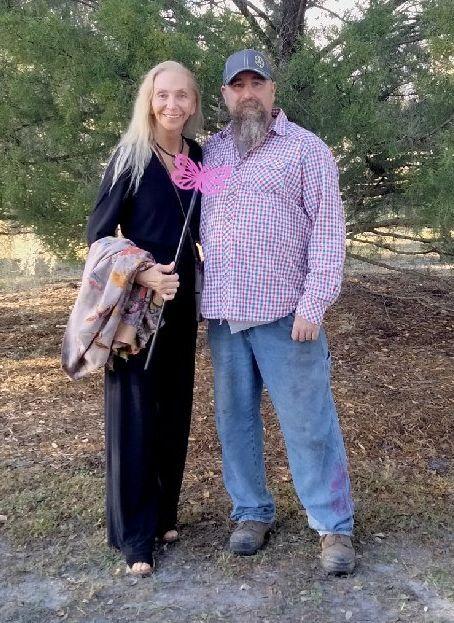 That sectional bench was installed on a cement slab Sunday. It is of iron and wood, painted butterflies affixed to its heavy frame. Gabby's date of birth and death are included, as is a tribute that includes "Let It Be," words tattooed on her forearm.
"It's beautiful, really nice," a tearful Alice Patterson viewing the bench on Monday said. She was visiting the memorial with Barbara, her mom. "Do I feel better? Yes. That was the whole point."
Betzner in an afternoon Sunday ceremony had a canopy placed over it, which allowed some two dozen of Gabrielle's immediate and extended Petito and Schmidt family members private time to reflect.
The canopy was removed and the bench was left for the pubic to ponder, said Luke, who was at the site Sunday.
"It has been so cool how this all transpired," she said.
That bench area, she added, "is sacred ground right now."