NORTH PORT — The spokesperson is scruffy. North Port cops mess it up. Police let a suspect slip through their fingers. Unbelievable they weren't watching him day and night.
On and on such criticism went, mostly social media "trolls" commenting on the city's handling of the unsolved Gabby Petito missing person case, as well as the search for her boyfriend and "person of interest," Brian Laundrie.
An autopsy will be conducted Tuesday. Her body was found Sunday.
But before then, North Port was receiving criticism.
The investigation dating to Sept. 10 had drawn worldwide media, bloggers, podcasters, analysts, anyone with insider-like speculation on the disappearance of the 22-year-old North Port resident and how North Port police reacted to the sudden fury of attention.
Finally, Jill Luke had had enough. The city's mayor listened to armchair detectives second-guessing city police, she said Monday after hearing complaint after complaint.

"Our (police) abide by the law," Luke said, lashing at those throwing shade at the North Port Police Department. "They can not jeopardize a case … (they) have done exactly what they were supposed to do. This is crazy."

Gabby Petito's disappearance turned tragic Sunday with the discovery of her body in rural Wyoming. The FBI was at the Wabasso Avenue home of Brian Laundrie's parents, Chris and Roberta, on Monday, reportedly questioning them on the whereabouts of their son. Dogs and officers over the weekend had searched for Brian Laundrie, 23, in rural Sarasota County. That proved futile, however, police said, following an intensive search of the T. Mabry Carlton Jr. Memorial Reserve and Myakkahatchee Environmental Park.
As media lined Wabasso Avenue on Monday, North Port police held a hundred cars to either end of the roadway, allowing homeowners safe passage. FBI agents had stormed the house in a morning raid. North Port officers over the day brought coolers, snacks and fruit, and finally stacked flats of cardboard boxes to the house.
Neighbors on either side and across the street had rented their front lawns and driveways to media, allowing them better viewing of the yellow Laundrie house.
A silver convertible reportedly driven by Brian Laundrie got towed in the early afternoon by investigators. The scene was akin to a circus, with a helicopter and drone hovering.
Every movement by police was scrutinized and filmed, instant theories arising among the reporters that included college students from the University of Central Florida, the curious slogging across muddy yards, apparently with no one's permission.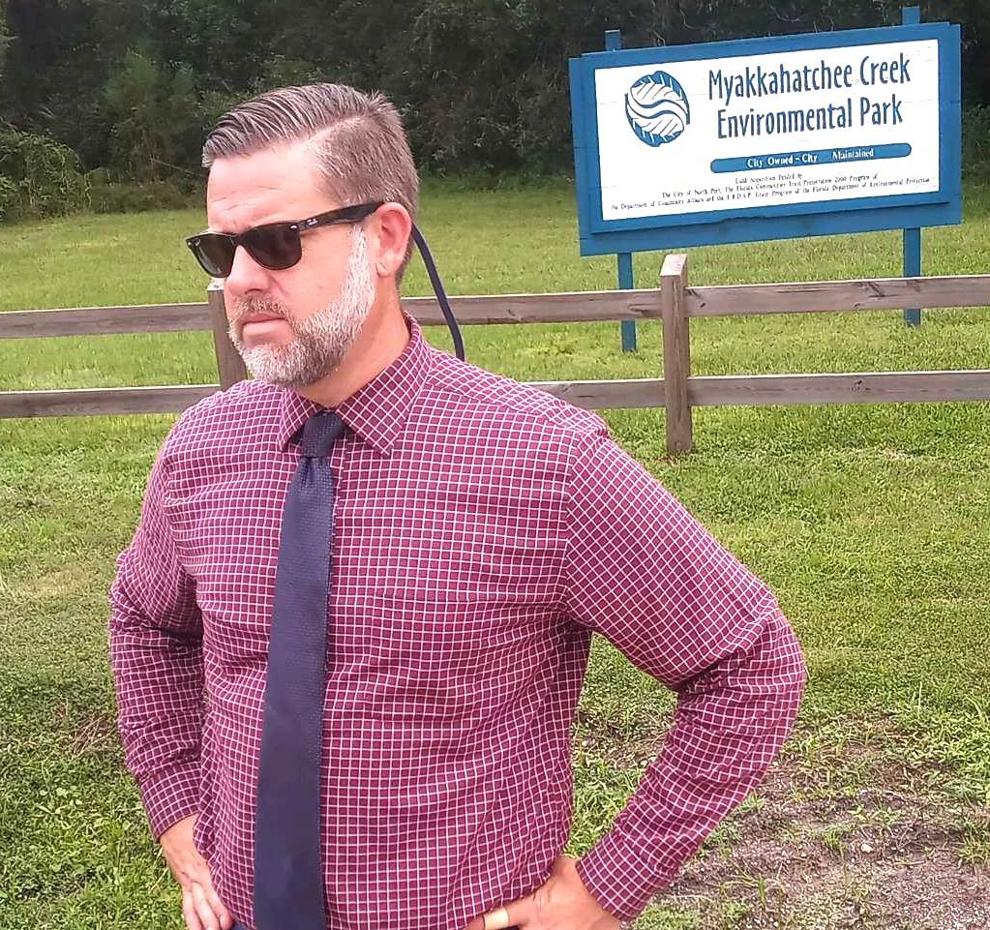 With the internet trolls observing Monday's proceedings, North Port's Josh Taylor — the public face of the city's push to resolve the mystery of her disappearance and death with the world watching — sighed.
"We understand the public's concern," he said. "But they don't know all the facts. We can't release all of the facts."