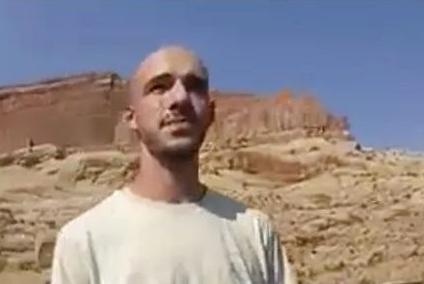 NORTH PORT — FBI agents searching for Brian Laundrie can now arrest him when they find him.
The U.S. District Court of Wyoming issued a federal arrest warrant for Laundrie following a federal grand jury indictment, the FBI stated in a release late Thursday.
The warrant is "related to Mr. Laundrie's activities following the death of Gabrielle Petito," the FBI stated.
Laundrie, 23, is a person of interest in the disappearance of Petito, his girlfriend. The two were traveling in a van when Petito's mother reported her missing. Authorities found her body in a Wyoming national forest on Sunday and later said her death was a homicide.
The arrest warrant is not for Petito's death.
The grand jury indicted Laundrie for "use of unauthorized access devices" after she died, according to FBI statements.
"While this warrant allows law enforcement to arrest Mr. Laundrie, the FBI and our partners across the country continue to investigate the facts and circumstances of Ms. Petito's homicide," FBI Denver Special Agent Michael Schneider said.
"We urge individuals with knowledge of Mr. Laundrie's role in this matter or his current whereabouts to contact the FBI."
Earlier Thursday, the Boohoff Law firm announced a $20,000 a reward for information that leads law officers to Laundrie, according to Kate Shakira, an employee of the firm's North Port office.
"We believe by offering a reward, it may help law enforcement get answers and bring justice for Gabby," Shakira said. "We have been in touch with law enforcement about this reward."
Shakira said the reward will be paid once the investigating law enforcement agency supplies Boohoff Law written verification that a tip helped lead to locating Laundrie.
Petito's family called the North Port Police to report her missing on Sept. 11. Laundrie returned to North Port to his parent's house on Wabasso Avenue in her van without her. He has refused to talk to police about her disappearance — or anything else. His family hired an attorney and Laundrie has not been available for authorities.
On Thursday, 16 different agencies searched the Carlton Reserve in Venice, the last place Brian Laundrie, Christopher and Roberta Laundrie, told police their son went.
"The authorized reward will remain open for two months starting from the receipt of the tip by the investigating law enforcement," according to a statement from the law firm.
"Only one reward is offered and cannot be split," Shakira said, adding the reward is offered to the first person to supply information leading directly to the "exact whereabouts" of Laundrie.
The law firm regularly contributes to events in the community, including giving away turkeys to families in need at Thanksgiving and helping house a homeless family with a newborn.
"We don't just have an office in this community," Shakira said. "We are a part of the community. We hope we can help bring justice to Gabby, her family and this community."
The Boohoff Law Firm also has offices in Tampa, Brandon, Zephyrhills, Tampa, and Seattle, Washington.
Laundrie used a Capitol One Bank debit card and a personal identification number for two Capitol One Bank accounts "knowingly and with intent to defraud" between Aug. 30 and Sept. 1 in Wyoming, according to court records. He used the accounts to obtain "things of value aggregating to $1,000 or more."
"The FBI also continues to seek information from anyone who utilized the Spread Creek Dispersed Camping Area between Aug, 27-30, who have had contact with Ms. Petito or Mr Laundrie, or may have seen their vehicle," the release states.
Their vehicle is a 2012 white Ford Transit van outfitted for camping. North Port Police impounded the van last week.
Anyone with information on Brian Laundrie should contact the FBI at 1-800-CALL FBI or tips.fbi.gov.