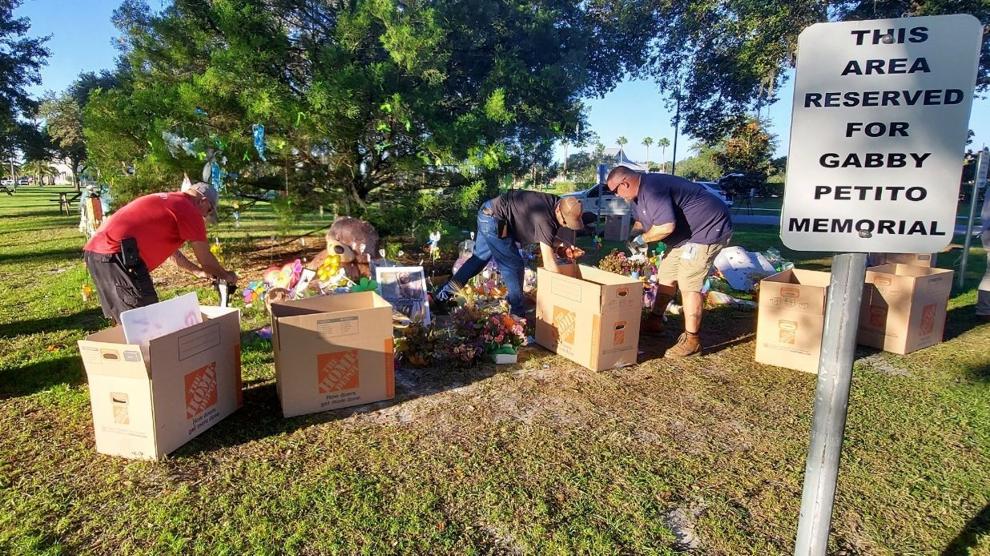 NORTH PORT – A Gabby Petito memorial near North Port City Hall has been removed.
Under a bright and cloudless sky, crews with the city's Public Works' division arrived at the City Green site on Rue S. Berryman Avenue early Tuesday.
They got busy, bubble-wrapping a large wood cross, stacking items, quietly and quickly boxing hundreds of things left by mourners paying tribute to Gabby, the 22-year-old woman who died in Wyoming.
Her boyfriend and travel companion Brian Laundrie had vanished and remains a person of interest.
A final report on Petito's death, originally ruled a homicide, is due later today.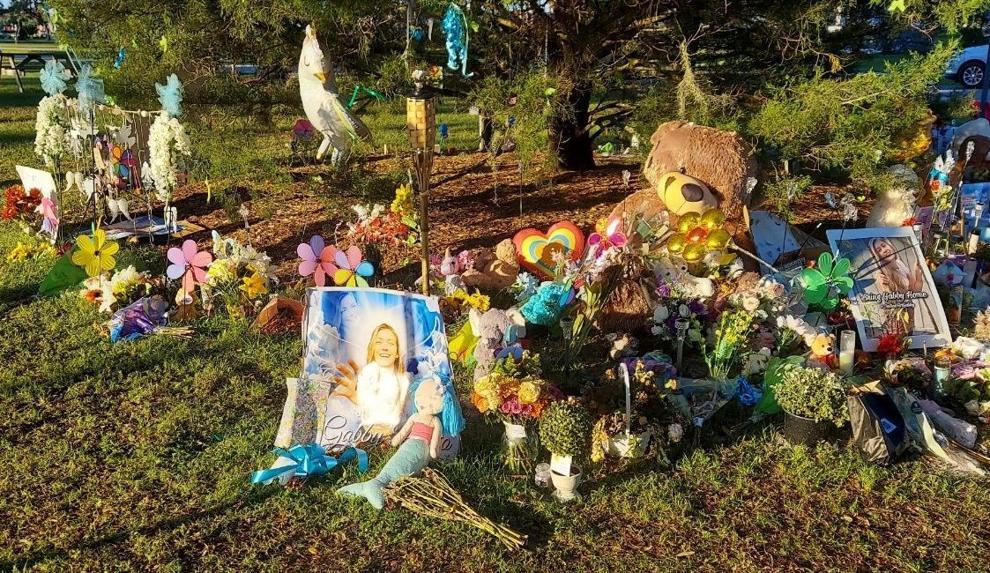 North Port had announced the memorial's removal Monday, insisting that much of it had become debris. Her family visited the site Saturday, thanked well-wishers via social media.
Almost as quickly as they appeared, workers unfastened bows on an evergreen, policed the grounds and vanished without a word to the circling media documenting what was happening Tuesday.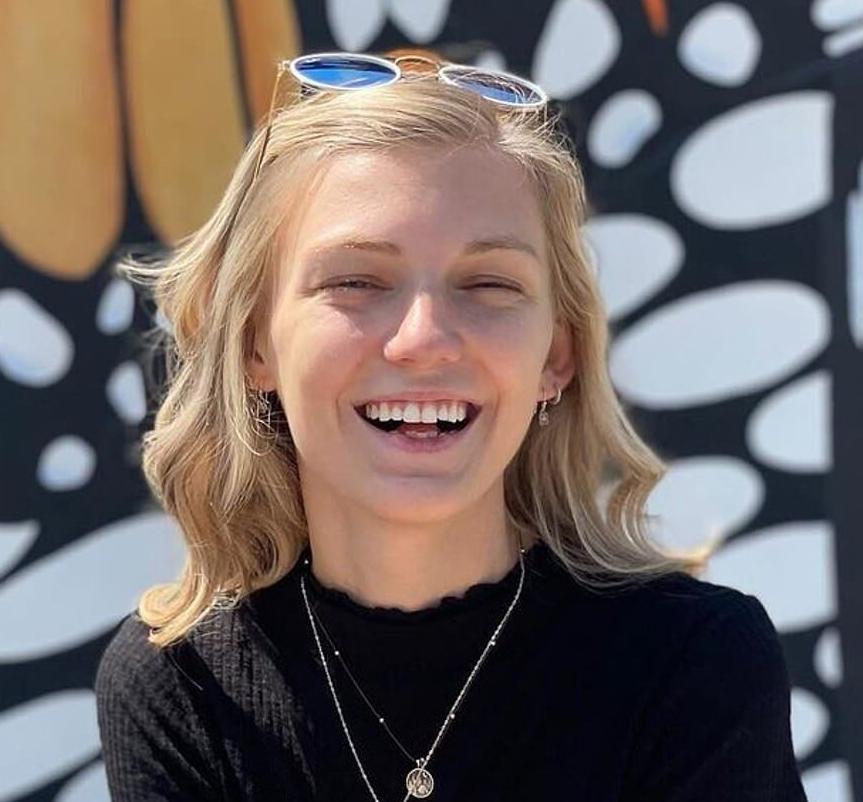 A permanent memorial is planned to replace the temporary one. An Indiana metal artist had pledged an iron bench in Gabby's honor.