NORTH PORT — A missing North Port woman's story continued gripping the city and the media world Tuesday.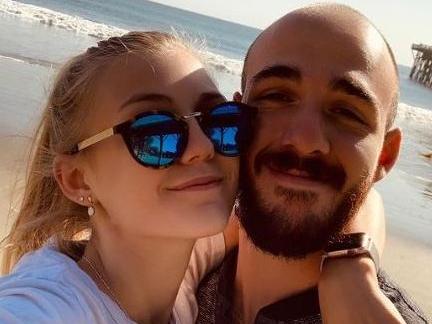 Reporters from the United Kingdom to throughout the United States converged in North Port for another round, some at City Hall, others fanning across the region, still others camped out at the home on Wabasso Avenue where Brian Laundrie and Gabby Petito lived before leaving on a van trip across the country.
Petito's parents, Nichole Schmidt and Joe Petito, of Long Island, New York, reported her missing this week, and police and the FBI are searching for her and for clues in her disappearance.
Meanwhile, Brian Laundrie's family issued a statement Tuesday afternoon through Steve Bertolino, a Long Island attorney.
"This is an extremely difficult time for both the Petito family and the Laundrie family. I understand that a search has been organized for Miss Petito in or near Grand Teton National Park in Wyoming," the statement said.
"On behalf of the Laundrie family, it is our hope that the search for Miss Petito is successful and that Miss Petito is re-united with her family. On the advice of counsel, the Laundrie family is remaining in the background at this juncture and will have no further comment."
It's the first statement the family Laundrie family has made since Petito's disappearance was reported Sept. 11.
After it was issued Tuesday, Petito's family issued a statement of their own.
"The Schmidt and Petito family are going through the worst moments of their lives. Their beautiful twenty-two year old daughter is missing and the one person that can help find Gabby refuses to help," it said.
It noted Brian Laundrie was with Gabby in the Grand Teton — Yellowstone area traveling in Petito's 2012 Ford Transit van.
"That is where we believe Gabby was last seen. Brian is refusing to tell Gabby's family where he last saw her," it said. "Brian is also refusing to explain why he left Gabby all alone and drove her van to Florida. These are critical questions that require immediate answers...The Schmidt and Petito family beg the Laundrie family to not 'remain in the background' but to help find who Brian referred to as the love of his life. How does Brian stay in the background when he is the one person that knows where Gabby is located? The Schmidt and Petito family implore Brian to come forward and at least tell us if we are looking in the right area."
Meanwhile, in North Port, police went door-to-door in the neighborhood taking complaints of media vehicles and gawkers trenching people's yards. A woman on that street offered a "no comment" to the officers, apologized and then invited them inside.
And a truck at the Laundrie house on Wabasso on Tuesday had media business cards shoved into the driver's window as motorists dodged the scrum of reporters.
North Port police confiscated the couple's white Ford van on Sunday. Investigators are combing the vehicle for possible clues relating to Gabby Petito's disappearance, a North Port police spokesman said.
The department had a dozen detectives working the case, combing things such as convenience store cameras to toll readers and banking records, Josh Taylor said.
"We have a responsibility to do anything we can for the citizens of North Port," Taylor said.
Reportedly school sweethearts in suburban Long Island, Petito and Laundrie were traveling in a converted van in a swing through America's western states. They had left New York in July, planned to reach Oregon by Halloween, according to details the couple had documented of their travels on social media such as YouTube and Instagram.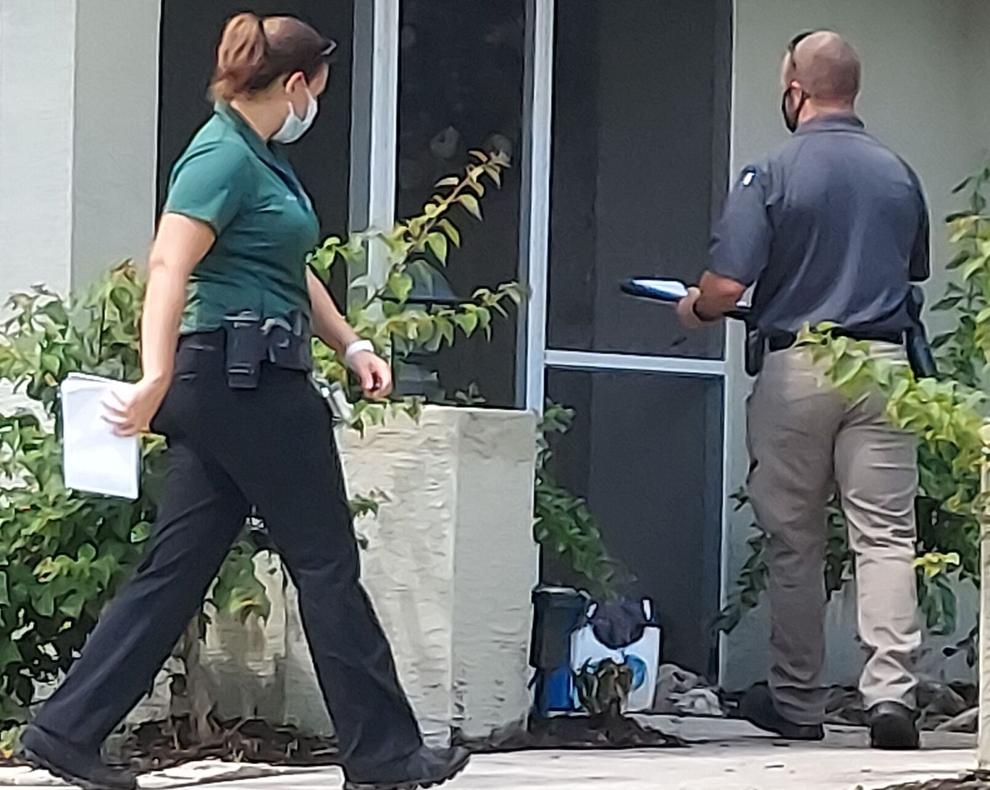 Meanwhile, media and others had parsed through the various postings as Petito and Laundrie, reportedly engaged and living together in North Port since 2019, meandered about in the conversion van.
Laundrie, for instance, had shared his thoughts on Instagram under the hashtag bizarre_design_, asserting in one post that "I think our culture, our society has put itself above all living creatures, creating needs purely to support destructive economic practices," he wrote, pictured near a small tree.
"This tree doesn't require an Apple Watch, it doesn't stream its favorite shows, or have a microwave oven, pay health insurance or drink grande iced caramel macchiatos (sp)," he wrote. "It is just a tree but you rarely see geese riding jet skis or wearing designer clothing either. I think if we all want breathable air and drinkable water we all need to learn how to live with less?"
Laundrie — at some point — in the couple's trip returned to North Port. Petito's family had last heard from her in late August. North Port police assisting Suffolk County and attempting to reach Brian Laundrie were directed to Bertolino, the family's New York attorney.
The parents, Christopher and Roberta Laundrie, weren't available for comment. Their son, apparently, went into hiding. A sister in Lakewood Ranch had no comment.
Those with information on Gabby Petito's disappearance are asked to call Crime Stoppers, or 800-220-TIPS.